Tired of hearing non-vegetarians flaunt their food fetishes. Are you looking at vegetarian restaurants strictly? Well, Mumbai will surprise you in more ways than one. Here are 5 best places to go to and try the best of vegetarian food.
1. The American Joint
Off-shooting from its currently existing outlet in BKC, this one's got a twist of taste. Ranging from American specialities to Mexican, The American Joint offers multi-cuisine pizzas- a mixture of New York and Mumbai. Be it the Brooklyn Tikka Masala, the Palak Times Square or the Central Bhaji Park pizza, they've got it all. But the showstopper dishes include the Garlic Bomb Cheese Bread – sizzling bread stuffed with loads of fresh garlic, red chilli flakes, marinara, oregano and mozzarella cheese as the menu reads. And another of the city's most popular street fare vada pav, which has been wrenched into Inside Out Vada pav and smothered with green chutney and a dash of teekhi red chutney.
Also read: Head To This Newly Opened Airport Themed Restaurant In Mumbai
Address: The Ahcl Homes Tower, Chikuwadi New Link Road, Borivali West, Mumbai
Contact: +91 8080522522
How much: ₹1,000 for two people (approx.)
2. Hive Lounge
Is there anything better than enjoying a great meal in the open air with your closest friends? And all of this, clubbed with a variety of hookah flavors to choose from? The recently opened Hive Lounge in Borivali, is host to beautiful ambiance, away from the city noise, at the rooftop. This lounge offers both individual hookah flavors like Double Apple, Guava, Mint and Blueberry as well as sheesha combinations like the Majestic Fruit Smoke and the Arabian Vibes. This is a place to enjoy some cocktails and finger food with your sheesha.
Also read: 5 Things You Gotta Try In Borivali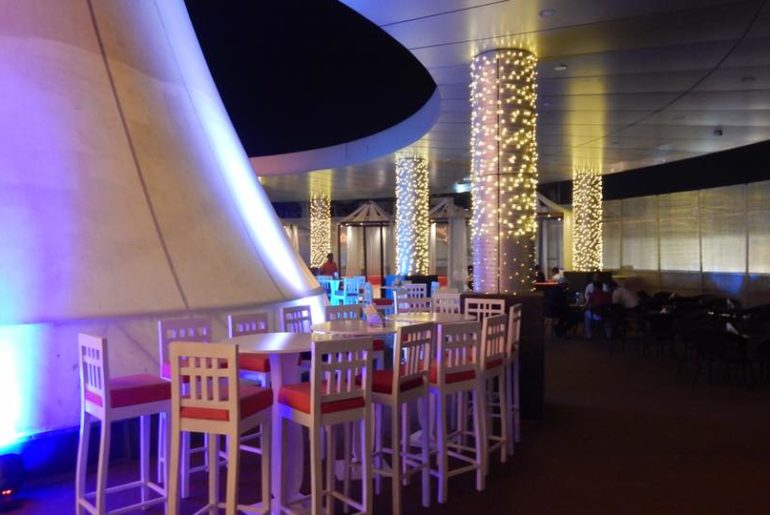 Address: 14-17, Rooftop, Moksh Plaza Mall, Borivali West, Mumbai
Contact: +91 9833399919
How much: ₹1,200 for two people (approx.)
3. 90 ft. Wok
Talk about secluded rooftop bars, away from the city noise, 90ft. Wok is a newly opened lounge that offers it all. The colorful lit-up ambiance makes it worth hours of seating, and the indulgent finger food clubbed with cocktails and music is a great way to end a busy week. They have quirky ways of serving food and drinks- test tubes, farmers' shovels and light bulbs make up some of these.
Also read: Asia's Longest Bar at Lord Of The Drinks In Mumbai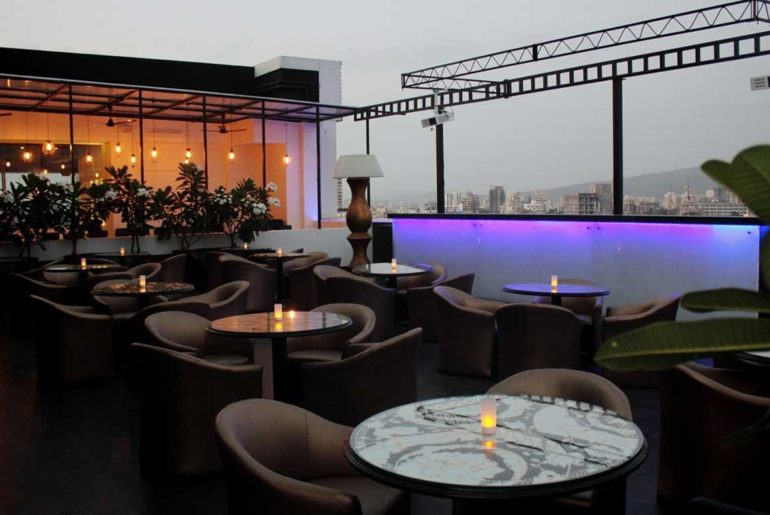 Address: Vini Elegance, L.T Road, Above Tanishq Showroom, Borivali West, Mumbai, Maharashtra 400902
Contact: 022 6500 9090
How much: ₹1,200 for two people (approx.) with alcohol
4. Kaffeine
When you fall in love with coffee, there's no turning back! And if you are a coffee connoisseur you will surely agree that it is a companion on sleepless nights, motivation on a boring morning, lover on a rainy day and inspiration during a tedious meeting. The cute little café named Kaffeine that has opened on the busy lanes of Borivali, not only offers regular coffees but is a one stop shop as it offers pizzas, pastas, salads, starters and a variety of mocktails or teas to choose from. The prefect spot to hang out with friends over coffee and conversations.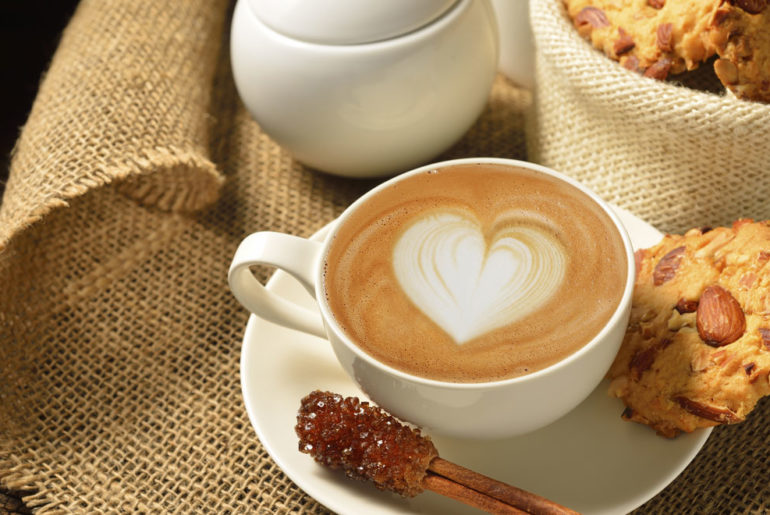 Address: Shop 1, Bhatia Apartment, S V Road, Next to Vijay Sales, Borivali West, Mumbai
Contact: 022 28011555
How much: ₹500 for two people (approx.)
5. Mezzo Lounge
If molecular gastronomy had a synonym, it would be called 'The Mezzo Lounge'. A month old, this lounge is a home to some of the best molecular mocktails in the suburbs. Be it the 'Electric Shock' or the 'Red Kiss' infused with injection shots, the mocktails are a major takeaway from this place. And hey! The food is a paradise for vegetarians!
Also read: Food Bites In Borivali Prepares Cheese Burst Pizza Dosa And We're in Love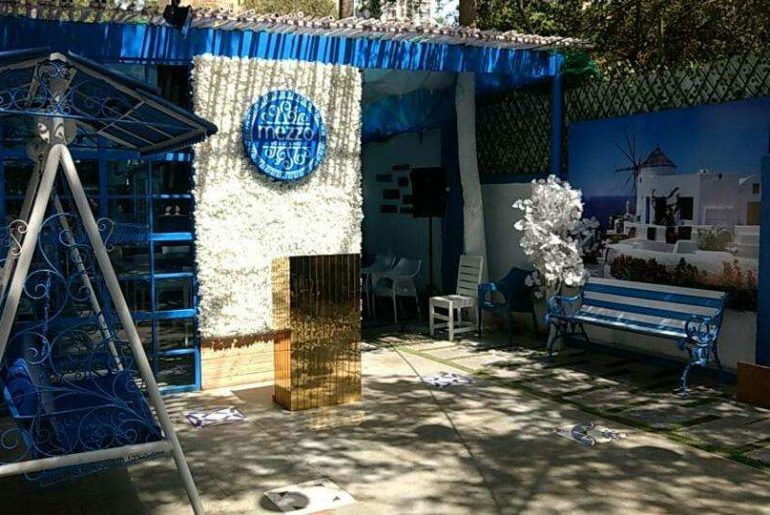 Address: Opp. Reliance Mall, Shimpoli, 400092, Borivali West, Mumbai
Contact: 022 33956047
How much: ₹1,000 for two people (approx.)
LIKE Curly Tales on Facebook | Instagram | Twitter
You can subscribe to our newsletters