I love South Indian food. There's nothing that a plate of idli can't solve. Plus have guys heard of the infamous avial? If you haven't tried it yet, you've missed out on your divine calling. No worries though. Curly Tales is here to save the day because we've got a list of the ten best South Indian restaurants in Mumbai.
1. Cafe Madras, Matunga
Pleasing people for 77 years straight! Cafe Madras is home to the panpoli – a dessert made with jaggery and banana and it's absolutely delicious. The Rasam Vada was introduced to the menu in 1960 and it's still served today – delicious and with a hint of nostalgia.
Address: 38 B, Circle House, King's Circle Near Maheshwari Udyan, Matunga East
Approx cost for two: ₹250
2. Banana Leaf, Thane
Banana Leaf is a vegetarian amalgamation of South India. The restaurant proudly serves dishes from Karnataka, Kerala, Andhra Pradesh and Tamil Nadu on its menu. Sure they have the regulars like dosas and uttapams but what makes this place better is their quirky dishes like the oatmeal uttapam, potato medu vada and the ragi dosa. Delicious!
Also read: The 10 Best Places To Have Chicken Lollipop In Mumbai
Address: 3rd Floor, Korum Mall, Near Cadbury Compound, Khopat, Thane West
Approx cost for two: ₹600
3. Arya Bhavan, Matunga
If you want to get in here on the weekend, you better wake up early because this place is always packed and with good reason. Arya Bhavan has simple seating where you squeeze in to fit. All you need is a large appetite because everything is good here. The service, the food and the place – all soul-warming.
Address: Opposite Matunga Railway Station, Matunga East
Approx cost for two: ₹400
4. Hotel Ramashray, Matunga
This one is my personal favourite. I love this joint. From the pineapple sheera to the lassi in a bottle, there is nothing here that can disappoint you. A special ode should be written about the masala dosa and the tamarind rice. The service is absolutely phenomenal with the servers working there since over a decade.
Address: Bhandarkar Road, Matunga East, Mumbai
Approx cost for two: ₹200
5. Dakshinayan, Malabar Hill
Ever heard of a Mulagapudi Idli? You get it here. Another thing to try is the pepper dosa. If you're looking for a relaxed meal, then Dakshinayan is not the place for you. This place is eternally crowded and the waiters don't give you a chance to dilly-dally around your very tasty meal.
Also read: The 10 Best Cupcake Joints In Mumbai
Address: Bhandarkar Road, Matunga East, Mumbai
Approx cost for two: ₹600
6. Simbly South, Andheri East
There's nothing like a plate of gunpowder idli and filter coffee and you get it here. Simbly South may not have the legacy of its competition, but it is just as good.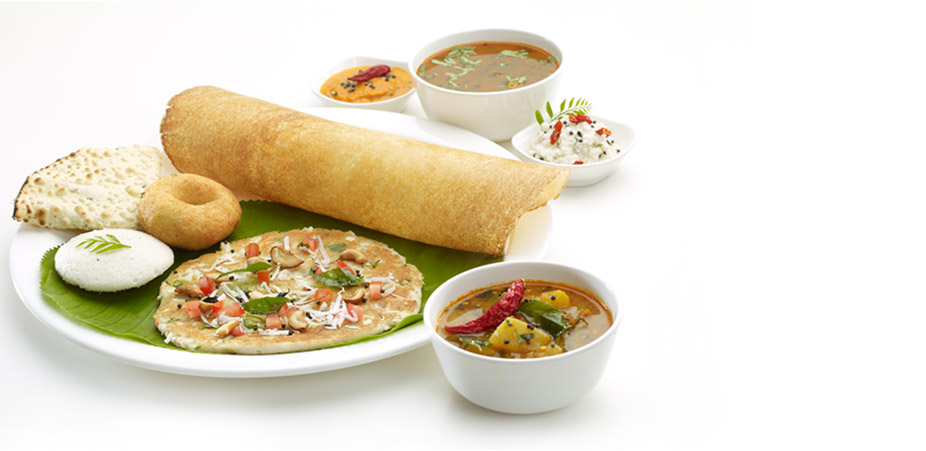 Address: 1, Rosewood Park Society, Sher-e-Punjab Andheri East
Approx cost for two: ₹300
7. Cafe Mysore, Matunga
If you're looking to eat a home-cooked South Indian meal, Cafe Mysore is the place to be. Simplicity is the name of the game at this no frills restaurant. The neer dosa and the idli gadbad are highly recommended.
Address: 461, Nishant Building (Formerly Durlabh Nivas), Bhaudaji Road, Opposite King's Circle Garden, Matunga East
Approx cost for two: ₹250
8. Mani's Lunch Home, Matunga
If you're a student or an ex-student of Ruia's College then you don't need to read any further. Mani's Lunch Home is just what it says it is – a home. Head to this place for the lunch thaali. Remember that avial I was talking about? Try some of it here!
Also Read: The 10 Best Waffle Places In Mumbai For You To Check Out
Address: 153 C, Mahskar Building, Near Ruia College, Matunga East
Approx cost for two: ₹200
9. South Of Vindhyas – The Orchid, Vile Parle East
If you like a bit of spice in your meal, then you'll adore this restaurant. They have a set menu which is absolutely delicious. Plus, it's great to not worry about the ordering and have the restaurant serve one delicious preperation after another! The music and the food perfectly compliment each other and you'll leave the restaurant with a satiated heart and a full tummy.
Address: The Orchid Hotel, 70C, Nehru Road, Vile Parle East
Approx cost for two: ₹2500
10. A. Ramanayak, Matunga
We admit it. We've left the legend for the end. You didn't think we'd leave A, Ramanayak out, do you?A Ramanayak is steeped in history and serves the most delicious South-Indian meals you will ever eat. You can read all about the patron saint of Udipi restaurants here – An Ode To Udipi Restaurants – A. Ramanayak in Matunga
Address: 2/461 A, Ram Niwas, King Circle, Matunga East
Approx cost for two: ₹350
These are our top 10 favourites. If you'd like to add to the list, we'd be delighted to know your suggestions in the comments section below.
LIKE Curly Tales on Facebook | Instagram | Twitter
You can subscribe to our newsletters