Aah Cheese! This world would be a dull place without that creamy, oozy liquid that totally melts your heart. In celebration of all things nice and cheesy and Go Cheese Lovers Day, we've compiled a list of the cheesiest dishes in Mumbai to take you on the ultimate cheese pilgrimage.
What's your favourite kind of cheese? Do you like them slice wise or maybe plain or probably in little triangles or nice, fat wedge of it. It doesn't really matter because Go Cheese has something for everyone. There's different types of cheese to pick from too from the Italian Pasta cheese to a Go Nachos cheese sauce and even Go Mozzarella Cheese Block. Whatever your cheese need, Go Cheese has something for you!
But enough talk, let's check out the cheesiest dishes of Mumbai!
1. Cheesy Fries At Raasta
Put on your loosest pair of pants because you're going to need space to devour this plate of Cheesy Fries from Raasta Café. And we're warning you – you're not going to want to share. Imagine a steaming heap of French fries topped with jalapenos, bacon and oodles of Go Cheese. That's life goals right there!
Also read: 10 Restaurants In Mumbai That Are Best For Kitty Parties
Dish: Fried Cheese Sticks
Price: Rs 295
Address: Raasta, 4th Floor, Rohan Plaza, Road no. 5, Ram Krishan Nagar, Khar, Mumbai 400052
Phone: 022 3312 6123
Mac & Cheese Pizza At Fat Man's Café
Stop everything you're doing because we've found a combination of our two favourite things – Mac n Cheese plus Pizza! We suggest you say good bye to cheesy pick-up lines and head with bae to this cheesy dish instead! Freshly prepared Mac n Cheese is poured over a pizza base and topped with lots of Go Cheese! Now that's a dollop of sass right there!
Dish: Mac And Cheese Pizza 
Price: Rs 525
Address: Fat Man's Café, 48, Tian Building, 3rd Floor, Gulmohar Road, JVPD, Juhu, Mumbai 400049
Phone: 022 2625 4446
Champagne Risotto At The Little Door 
Risotto is all grown up and it comes with champagne! *Hic Hic*. If this Italian, cheesy rendition doesn't make you go Aii Papi, we don't know what will. Risotto rice is mixed with mushrooms, champagne and lots of Go Cheese. You're going to thanking all your stars after one bite of this.
Also read: Get Bar Hopping In Andheri's Veera Desai Area For An Ultimate Clubbing Experience
Dish: Champagne Risotto
Price: Rs 347
Address: The Little Door, Ground Floor, Plot B31, Shree Siddhivanayak Plaza, Opp. Citi Mall, Off New Link Road, Andheri West, Mumbai 400053
Phone: 098999 28776
4. Kejriwal Grandmamas Style At Grandmamas Café
If you believe in Karma, then this Go Cheese infused dish is the answer to everything good you've ever done in your life. The Kejriwal Grandmamas Style is bread topped up with egg, creamy mushrooms and green chilly cheese sauce, But what makes the dish really decadent is the blanket of GoCheese that it comes topped with. Have it for breakfast, lunch, dinner or all three! We know you want to!
Also read: Grandmama's Cafe Introduces Trash Can Nachos To Its Menu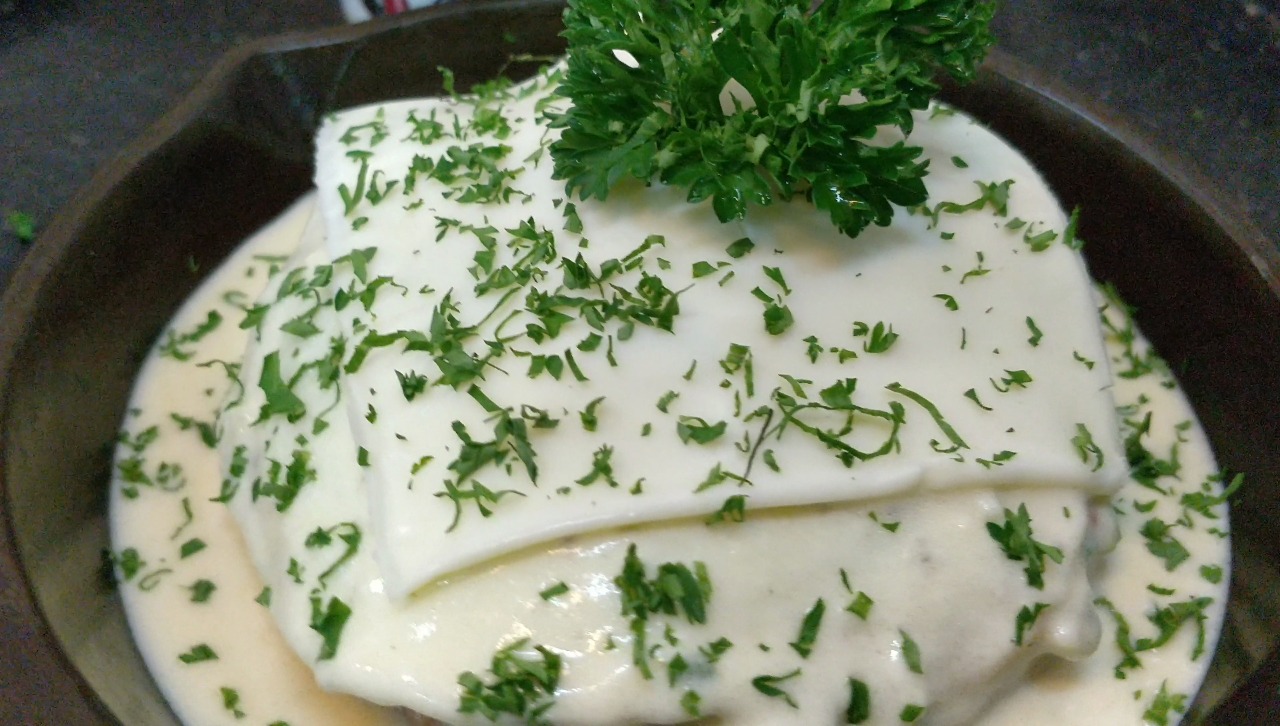 Dish: Kejriwal Grandmamas Style
Price: Rs 310
Address: Multiple outlets across Dadar, Chembur, Parel, Juhu, Kemps Corner
5. Fried Cheese Sticks At Hoppipola
Large squiggles of cheesy goodness is what you can expect from this yum dish! It looks good and tastes even better. You know what's better than good ol' Go Cheese? Deep fried good ol' chunks ofGo Cheese are dipped in batter and crumbs and fried to perfection. Pop one in your mouth and you'll never be able to stop.
Dish: Fried Cheese Sticks
Price: Rs 195
Address: Multiple outlets across Powai, Khar, Lower Parel & Malad
You know what? All this cheesiness deserves a celebration. I'd say we should have an entire day to celebrate the joys of all things cheese. Luckily, Go Cheese is doing just that on 20th January. As part of the celebration, Go Cheese will be having a lot of contests on their FB page. Prizes include a trip to Hong Kong, microwave, mobile phones, cameras and BigBasket vouchers. You could be a winner too. All you need to do is participate and win big.
This article is in association with Go Cheese
LIKE Curly Tales on Facebook | Instagram| Twitter
You can also subscribe to our newsletters