Hampi is an ancient village located in the state of Karnataka, India. It's dotted with numerous ruined temples from the Vijayanagara Empire. This place is a UNESCO world heritage site. There are several activities you can experience while exploring Hampi. From cycling to rock climbing, here are 5 fun activities you can indulge in while visiting this ancient town in South India.
1. Cycling
To visit the UNESCO world heritage that is the 13 ruins of Hampi in Karnataka. The best way to explore the ruins is by cycling around the ancient town. There are various non-geared cycles available at an affordable price. Exploring the off-route sites and rugged trails is only possible with a cycle.
Also read: This Resort In Hampi Let's You Stay In Rock Cottages Facing The Boulder Mountains
2. Circle Boat ride
It is a traditional circular lightweight boat called Corachles. This was once used as a vehicle to cross over from one side of the Tungabhadra river in Hampi to the other. You can take a small joy ride in this circular boat.
3. Rock Climbing
Hampi is famous for its ancient ruins and temples. The town is filled with giant boulders and rocks providing a perfect atmosphere for this activity of rock climbing.
Also read: I Went For A 3-Day Solo Trip To Hampi Under ₹10K
4. Cliff Jumping
This is a dangerous activity to indulge in. The hippie island near Hampi has many water bodies like rivers, reservoirs, and a lake. The Sanapur Lake is perfect for cliff jumping as it is located in an enclosed area. This is a perfect activity for the summer and winter seasons as it is very hot even during the winter months.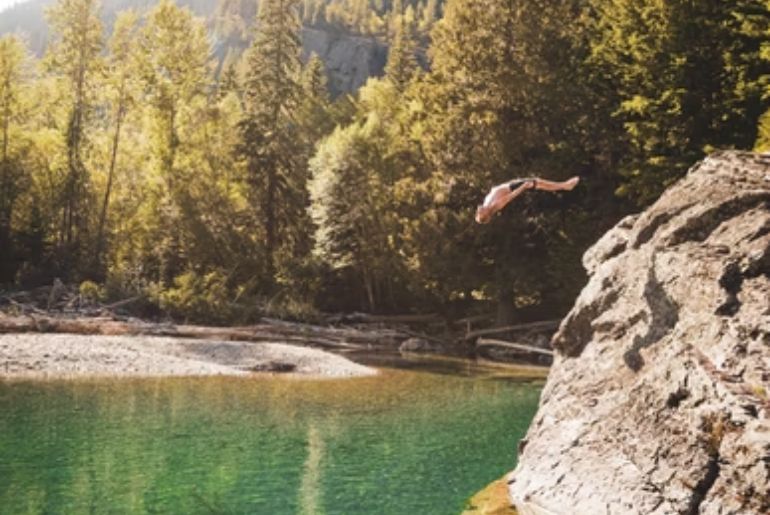 5. Shopping For Hippie Items At Hampi Bazaar
The small Hampi bazaar is located just next to the Bus stand. They have some hippie ornaments and fabrics. Hampi was famous for its hippie trance and stuff.
Indulge in these activities on your next visit to Hampi.
Also read: Hampi In Karnataka To Get World's Tallest Hanuman Statue At ₹1200 Crore