Dubai has a whole lot of luxury restaurants, but you haven't lived it up yet, if you haven't tasted Dubai's street food. No stroll across the city is complete without a bite or two of its delicious street food. And when you speak about street food in Dubai, Meena Bazaar is the first area that comes to mind. However, Dubai's Al Satwa area also has a lot of hidden gems you must try. Here are top 5 street foods you must try in Dubai's Al Satwa area. Read on and binge!
1. Shawarma At Al Mallah
This one undoubtedly sells one of the best shawarmas in Dubai. After all, its not for no reason that the shop has five outlets in the city! Al Mallah has been one of the most loved shawarma spots in Dubai. Although the place looks slightly dingy, it is pure haven once you savour the authentic shawarmas they offer. To top it all, the shawarmas will cost you just AED 8, and once you make friends with the staff, you can also enjoy extra helpings. And lastly, they are open until 2:00 am, so you now know where to head for late night hunger pangs!
2. Chicken Tikka At Ravi Restaurant
If you're a meat lover, you must try this age old restaurant in Dubai. UAE's legendary Ravi. Chaudary Abdul Hameed is a name popular among Dubai foodies. Hameed started the restaurant in 1971, when he came to Dubai. The restaurant has been serving foodies for over 40 years now and is in fact famous among tourists as well. When here, you can binge on chicken and mutton kebabs, butter chicken, mutton peshawari, chicken biryani and lassi in reasonable prices. The restaurant boasts a casual environment in Satwa and uses basic tables and chairs, a plastic table cloth, simple white plates and polystyrene cups even today. Meanwhile, here are Indian Restaurants In Dubai That Serve The Best North Indian Cuisine.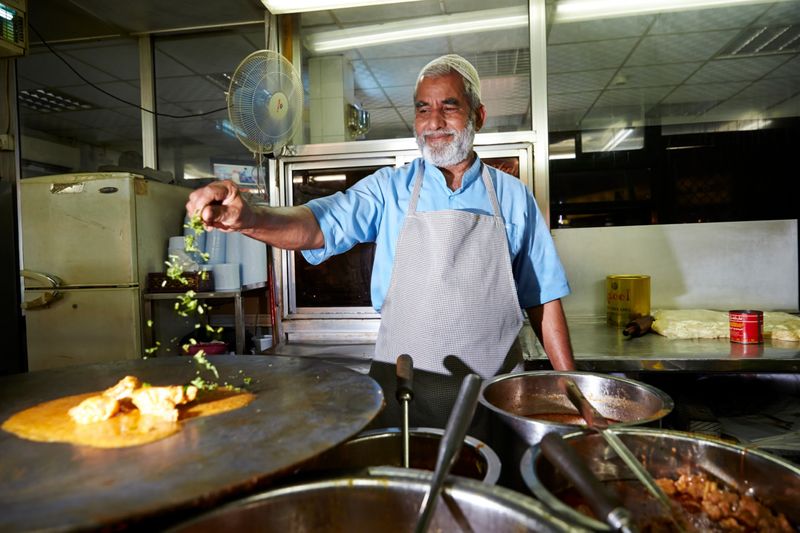 3. Kebabs At Pars Iranian Kitchen
Kabab is an emotion, yes you read that right, it is! The finely minced tender meat mixed with soulful spices and grilled on charcoal or tandoor melts in your mouth. And fortunately Dubai has some of the best kebabs you can savor. Pars Iranian Kitchen at lets you binge on a host of kebabs- from chicken to beef and meat. 
4. Karak At Koukh Al Shay
Koukh Al Shay serves the perfect Karak that would remind you of home. For AED 1, this is a perfect pitstop to catch up with your friends and unwind after a long day. And, if you feel a little peckish, pair your Karak with a spicy burgers or rolls and we bet you won't regret.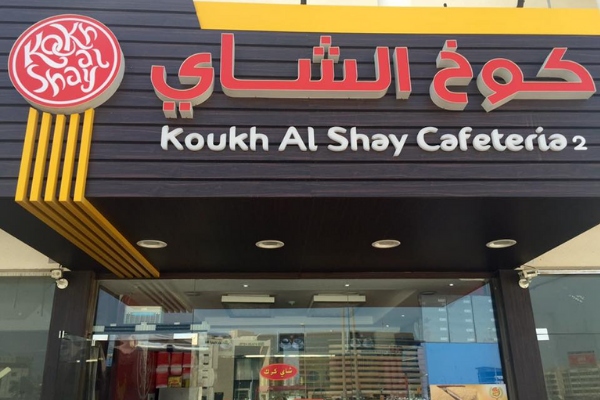 5. Chicken Parotta At 
Al Khayal Cafeteria
This tiny Afghani hole in the wall cafeteria is super famous for their street-side delicacies. From shawarma to chicken parotta, nuggets, and sandwiches, there's a lot that you can binge on here. And the best part- you're not going to burn your pocket for sure.