Its not everyday that you can stay in an airplane by the beach, an eco bamboo home in the middle of Bali, or a Windmill in Amsterdam. If you're tired of luxury hotels, roof top pools and fancy restaurants, its time to plan a stay in these unique spaces with creative and stunning interiors that rival many a boutique hotel accommodation.
Here are 7 unique Airbnbs you must add to your bucket list! Meanwhile, check out these perfect places for social distancing. 
1. A Plane In France
Can't afford business class? No worries! You can still experience sleeping in style in an aircraft. Located right next to the beaches of Tharon, Pornic and Saint Brévin, The true Pane of Le Haut Village has it all for a quirky stay. The plane sleeps four and thankfully has a covered washroom. The bedroom has a double bed while the  living-room has one bed. Besides, it is fully equipped with all the cooking facilities. In addition, from May to September, you can enjoy the swimming-pool and the water slides on site. On that note, here are 8 Mistakes To Avoid On Your Next Road Trip.
2. A Windmill In Amsterdam
If you wish to escape the city buzz and unwind in complete country style, this one's the best bet. Located a few miles away from Amsterdam is a 'windmill' you can have all for yourself. The windmill-converted-into-a-stay boasts 3 bedroom with double beds that can easily sleep 6. Besides, there's also a kitchen, a living area, 2 toilets and a bathroom with bath. The best part- guests can also rent bikes at 7,50 EUR and explore the countryside. Ever wondered what life of a miller would be like?
Come and see, experience and enjoy the peace and beauty of the countryside so close to Amsterdam.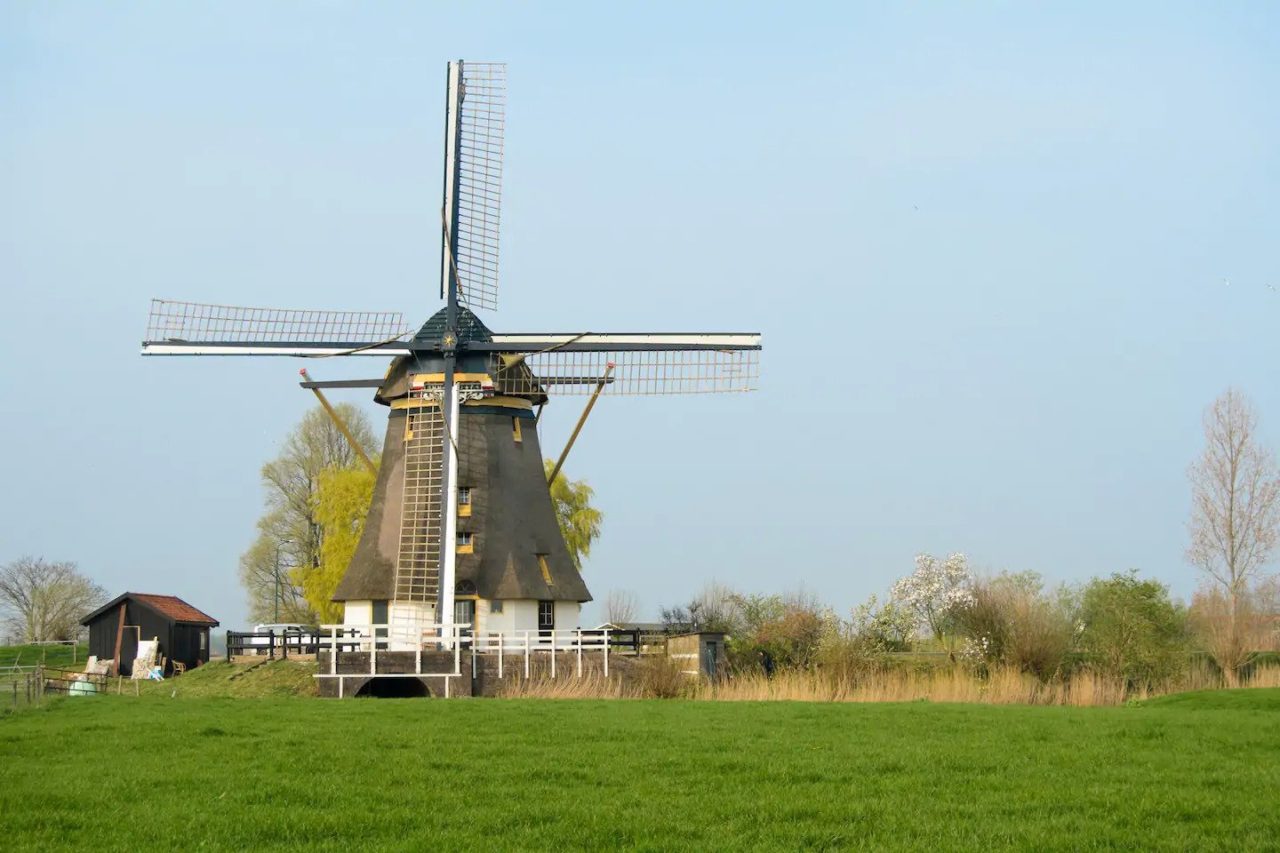 3. A Seashell House In Mexico
If crowded pools, lobby's and the tourist bubble are not your idea of an escape then the Seashell House in Mexico might be the perfect place for you. Located off the coast of Cancún, this house is a treasure trove of art and design. There are primarily two shells with a king bed and a private bath in each. If you are a group of 5, or 6 people there's an additional third shell with a king bed, a private bath and a sitting area. The shell comes for $99 more per night. Besides, the shells are well equipped with kitchenette, BBQ, a private pool, wifi and air conditioning.
4. Eco Dome In Bali
Docked in Bali's rice fields, Eco Dome is the answer if you're thinking of sustainable travel. The two-story dome focuses on sustainable design with a small footprint, a composting toilet and local water capture. The bedroom is nestled upstairs, giving you breathtaking morning views. The Dome accommodates two guests with the option to add another person at additional charge. Go here if you love nature and adventure.
The Dome is part of the NewEarth Haven and Akasha Restaurant & Juice Bar which is only minutes walk through the rice fields. The place is not the easiest location to find on a map. So google map Akasha Restaurant and Juice Bar Keliki. Which is also your check in station. However, tourists will not be able to plan a trip to Bali anytime soon, here's why! 
5. Tree House, Atlanta, GA
Located in Atlanta, Georgia, this scenic tree house consists of three rooms connected by rope bridges. The rooms are fully equipped and the beds here can we wheeled onto the platform, overlooking the stream. Wake up to the sound of gushing water and birdsong every morning- just like in a fairy tale.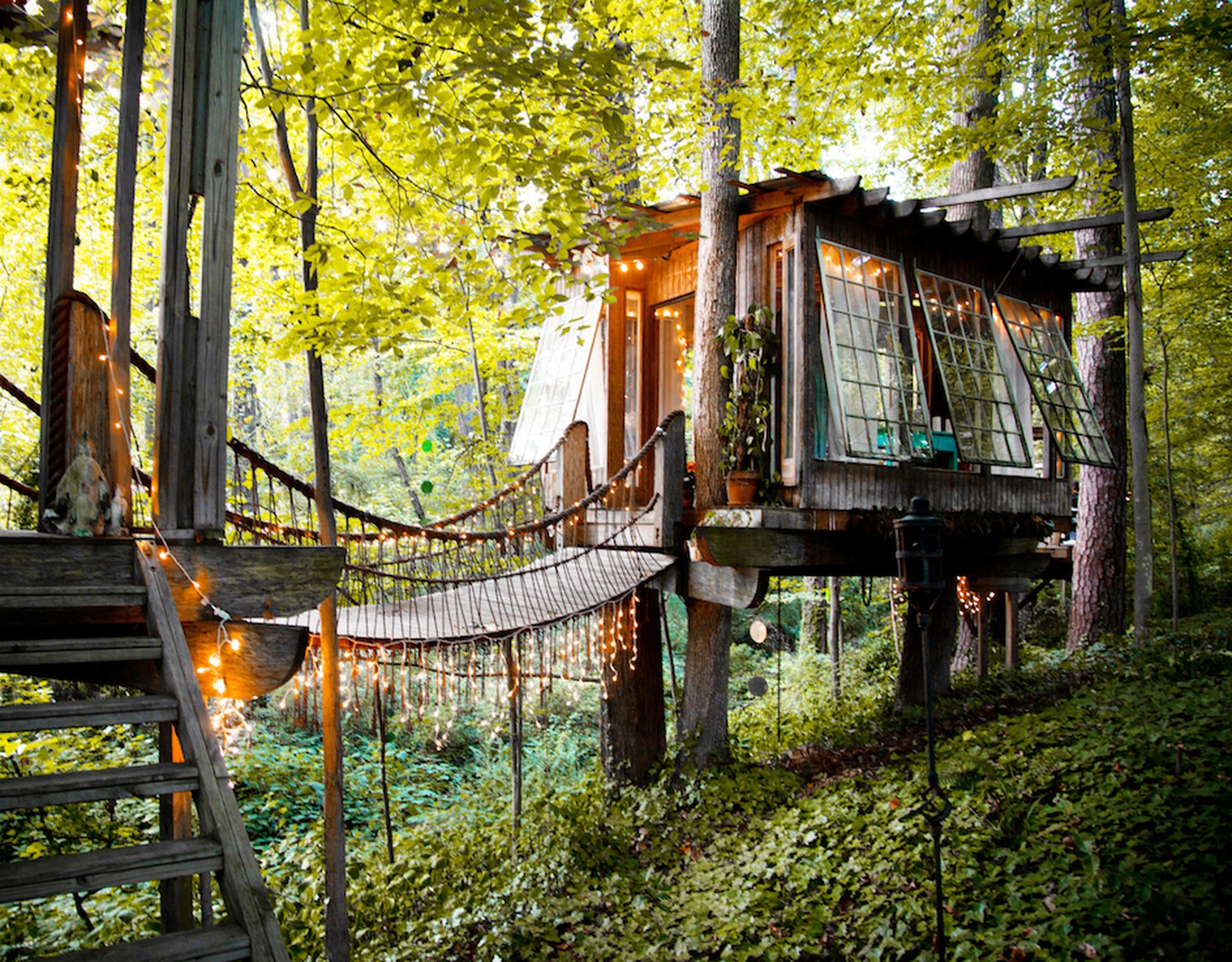 6. Fairytale Cottage, Cornwall, England
True to its name, Fairytale Cottage looks straight out of a story book. The cottage brims with all things quirky- from gypsy wagons to its own treehouse. Besides, it is docked by the sea, so don't forget to pack your swim wear.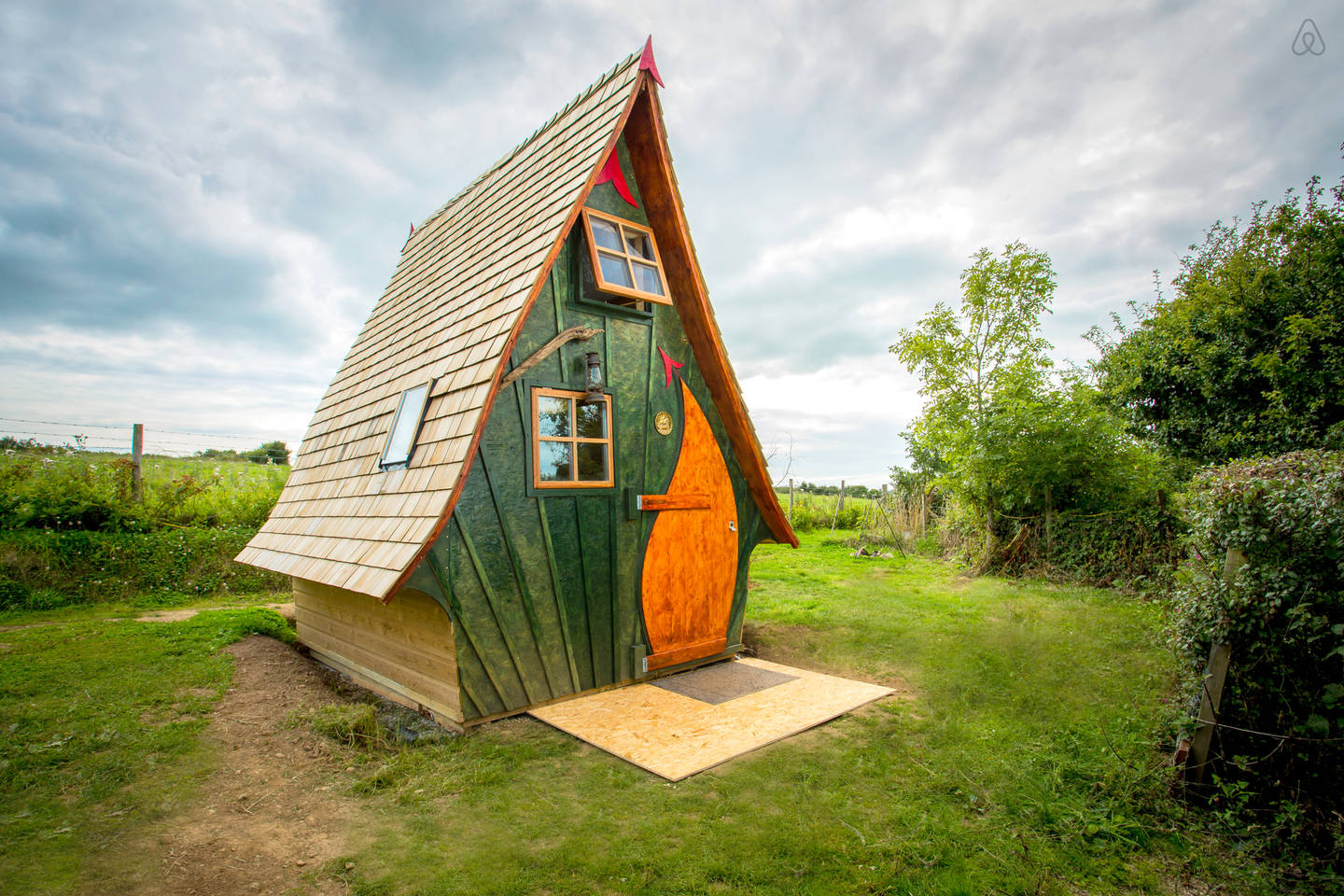 7. A Dome Room In Peru
Located in the Sacred Valley of Cusco, the Dome is surrounded by scenic mountains. Nestled in the base of the Pachatusan Mountain, this is ideal for couple or a single person. The rooms are equipped with one double bed, feather duvet, private bathroom with hot shower, kitchenette, drinking well water, wifi access in the garden, and amazing 360 degrees of gardens and views.
Guests have access to all surrounding grounds and gardens. There's also a beautiful playground for children at the property and an Ayahuasca temple up the hill where there are ceremonies most Fridays and full moons.