Under 140 Characters
Fancy dining inside an aeroplane turned into a restaurant? Runway 1 in Delhi is an Airbus A310 is a vacant aircraft that will serve delicious meals inside it!
What Is It?
After Ludhiana's Hawai Adda, Delhi's Runway 1 is located in Rohini and launched on October 14th with an exciting in-flight menu.  A vacant aircraft has been flipped into a multi-cuisine restaurant and now you can have an excellent meal!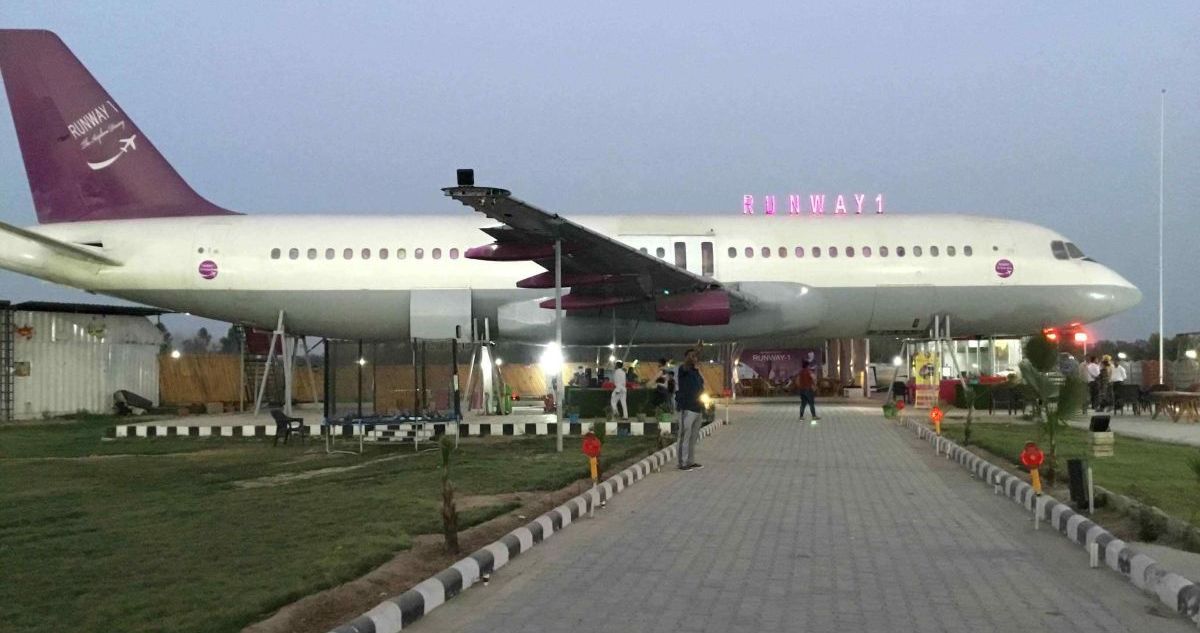 About Runway 1, 
It is a family-friendly restaurant with a staff of about 50 people and can accommodate around 100 passengers. This is a 15 year old air bus A 310 and is claimed to be one of the biggest in India. The first one opened in Ambala last year on National Highway 1 and after the great success, the same owner decided to do the same in Delhi. It has already gained popularity with the Delhi audience for its concept, view and food! Located in Rohini's metro walk adventure park , this giant airplane restaurant  stands on an artificial lake. You can even book it for private parties and celebrations between 7-10 pm for roughly Rs 5000 which has unlimited food and mocktails on offer.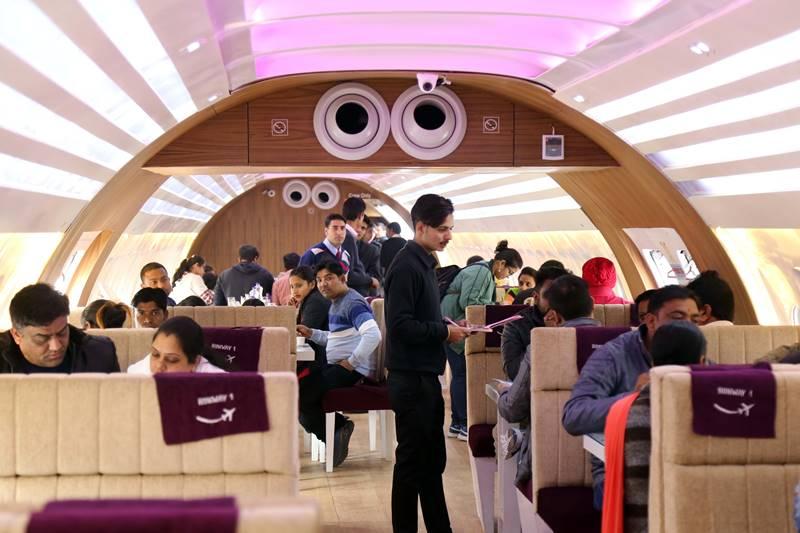 What's In It?
The restaurant is a 1986 made aircraft named Godavri an dis renovated in to swanky restaurant from inside. 
In this family-friendly restaurant, one of the most exciting features is the cockpit. The cockpit is turned into a virtual reality gaming zone where you can fly the plane and get real close to feeling up in the air.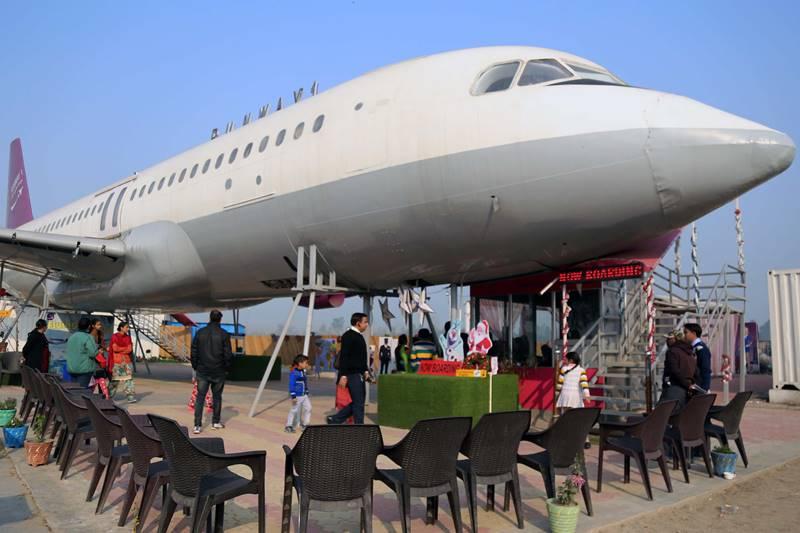 Deets
Address: Runway 1 Delhi, Metrowalk mall Adventure island Rohini sec-10, New Delhi, Delhi 110085
Phone: 095825 30717
For more details, click here