Dubai is known as a foodie's paradise. Right from gold-plated biryani to fancy desserts, Dubai has it all. And when we speak about food, Dubai has some juicy meaty burgers to offer. So, if you love burger, then, here's a new place in town you have to try!
Being the supreme lifeforms that they are, Aliens invented a solution: Alien Burgers. Humans who head here can binge on Extraterrestrial burgers created with a top-secret recipe, guaranteed to take your tastebuds out of this world.​ The concept is inspired by the secrets of the galaxy and beyond, using recipes even older and more profound than the creation of the universe itself.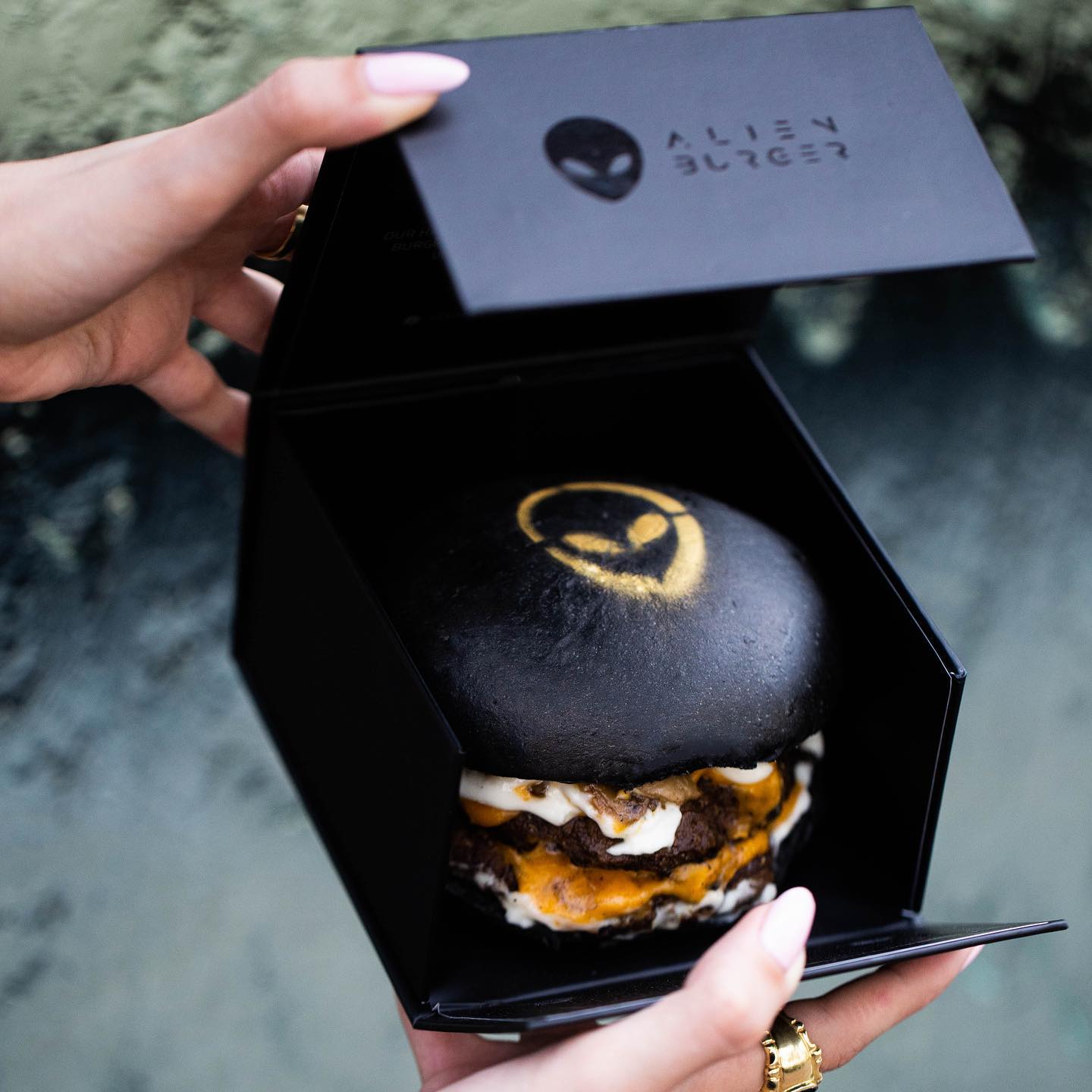 Also read: Burger, Chicken, Oreo McFlurry Among Most Ordered Foods In The UAE In 2020
Binge On A Burger With Charcoal Buns & Edible Gold For AED 59
To begin with, burger lovers can binge on 10 different types of burgers at this new joint in Dubai. However, one that stole our heart and eye is the restaurant's limited edition Black & Gold burger. So, what's so special in it, you ask? Well, Alien burger's black and gold burger is nothing short of a royal meal. The burger is packed with two Wagyu beef patties, truffle mayo, wild mushroom and onion jam topped with American cheese. And, the twist here is that the burger buns aren't your usual buns. These are black charcoal buns which are given a regal makeover, with some edible gold sprayed on. How does that sound for a luxury meal? The burger is priced at AED 59.
That aside, the restaurant also has a few other must-try burgers on its menu. Cheese lovers can bite into the classic cheese burger or the blue cheese burger which comes packed with blue cheese. True to its name, there's also an Alien burger- a monster one which has a double Wagyu patty, American cheese, crispy onion rings, dill pickles and an in-house special sauce.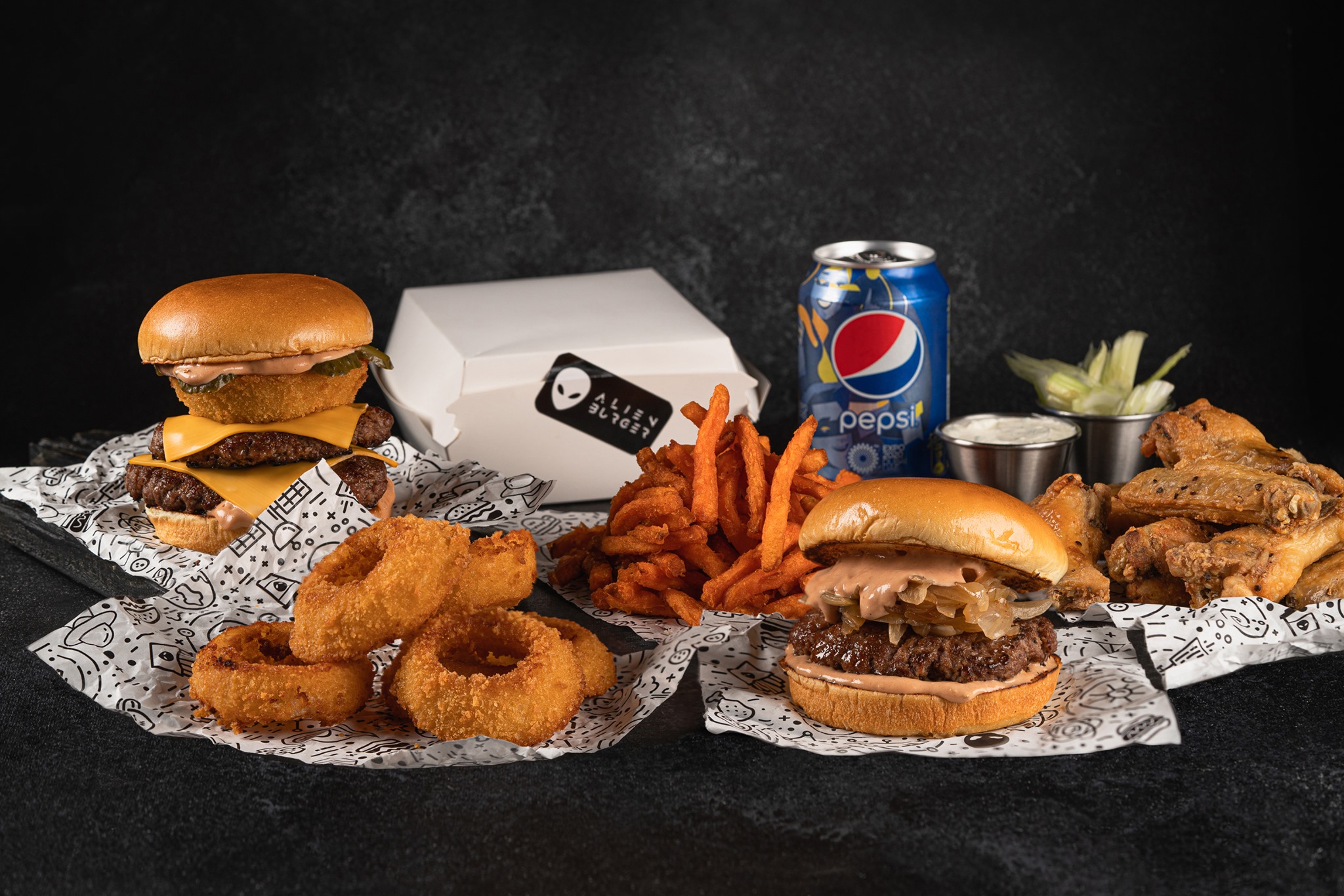 Meat lovers can try the Atomic Beef Burger. This one's got wagyu patty, pulled beef, American cheese, sauteed onions, dill pickles and garlic mayo. Lastly, there's also a crispy chicken burger and a Buffalo Chicken Burger for all the chicken fans.
Burgers aside, the restaurant also serves delectable sides like chicken wings, dirty fries, onion rings and chicken tenders. End you meal on a sweet note with a salted caramel pudding or a date pudding pot and you definitely won't regret.
Also read: Pink Burgers, Pizzas, Pancakes, Desserts- This Dubai Cafe Serves A Whole Lot Of 'Pink' Dishes
Deets
Location: Ground Floor, Radisson Blu Hotel, Dubai Silicon Oasis, Dubai
Timings: 12 am – 12midnight
Cost: AED 65
Contact: 04 388 8020