At Bangalore now, Beer is the new filter coffee folks! With a variety of microbreweries to choose from, be it a celebration, family gathering, reunion with friends or a meeting with colleagues, a mug of craft beer is all that one needs to start the party! So we have here a list of 10 best breweries in Bangalore for amazing craft beer.
1. Refreshing Beer At Toit, Indiranagar
This popular Indiranagar microbrewery is well known all over India for its variety of refreshing craft beer like its New England IPA which has a bursting tropical flavor and leaves you with a mouthful of fruitiness. While you're at it, do get your gang here and order the delicious Chicken Wings and Okra Podi Chips which perfectly compliment your favorite alcoholic beverages.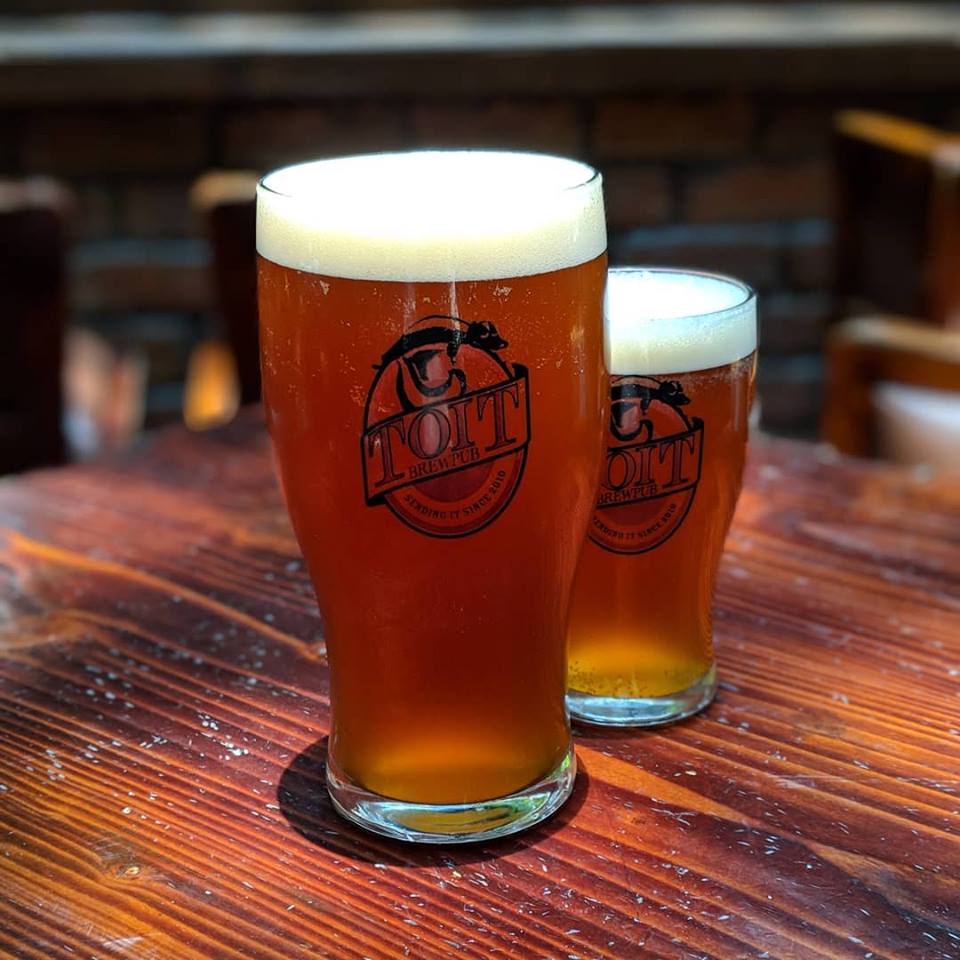 Deets
Address: 298, 100 Feet Road, Namma Metro Pillar 62, Indiranagar, Bangalore
Timings: 12 pm to 12 am
Cost: ₹2,000 for two
Contact: +91 9019713388
2. Mango Beer At Brooks And Bonds Brewery, Koramangala
When it comes to amazing breweries in Bangalore, Brooks and Bonds Brewery definitely tops your list. Their seasonal Mango Beer and Oatmeal Stout are loved by all. While your busy admiring the beautiful terrace ambiance here, we urge you to try their crunchy California Fried Chicken and cheesy thin-crust Italiano pizza. The generous quantity of food, friendly staff, and beautiful ambiance make this a great brewery in Bangalore.
Deets
Address: 4, 100 Feet Road, Koramangala 5th Block, Bangalore
Timings: 12 pm to 1 am
Cost: ₹1,600 for two
Contact: 080 49653075
3. Spectacular Beer At Arbor Brewing Company, Brigade Road
Folks at MG Road! If you're looking for a cozy quaint microbrewery to unwind after a hectic week, then Arbor Brewing Company is your adda! The warm yellow lighting, wooden seating welcomes you when you step foot here. We recommend you try their honey-lavender infused Smooth Criminal brew and Indian Pale ale Beach Shack which have interesting flavors. While you're chugging your mug of craft beer, pair it with the wholesome Bangalore nachos and creamy Baked Mac and Cheese, and you're good to go.
Deets
Address: 8, 3rd Floor, Allied Grande Plaza, Diagonally, Opposite Garuda Mall, Magrath Road, Brigade Road, Bangalore
Timings: 12 pm to 12 am
Cost: ₹2,000 for two
Contact: +91 8050144477, 080 67921222
Also Read: 12 Best Cafes In Bangalore To Chill Over A Cuppa
4. Amazing Beer At Prost Brew Pub, Koramangala
Watch the live screening of your favourite sporting events with a mug of handcrafted beer at this European styled pub in Koramangala. Sip their signature brews like Fruit Cider, Lager and Stout while chilling with your gang at Prost Brew Pub. Gorge on their delicious Overloaded Nachos, crispy Koli Chips, and Mangalorean Coastal Sautee Chicken and enjoy the European pub-like atmosphere here. When you're in Koramangala, here are 5 Things You Gotta Try In Koramangala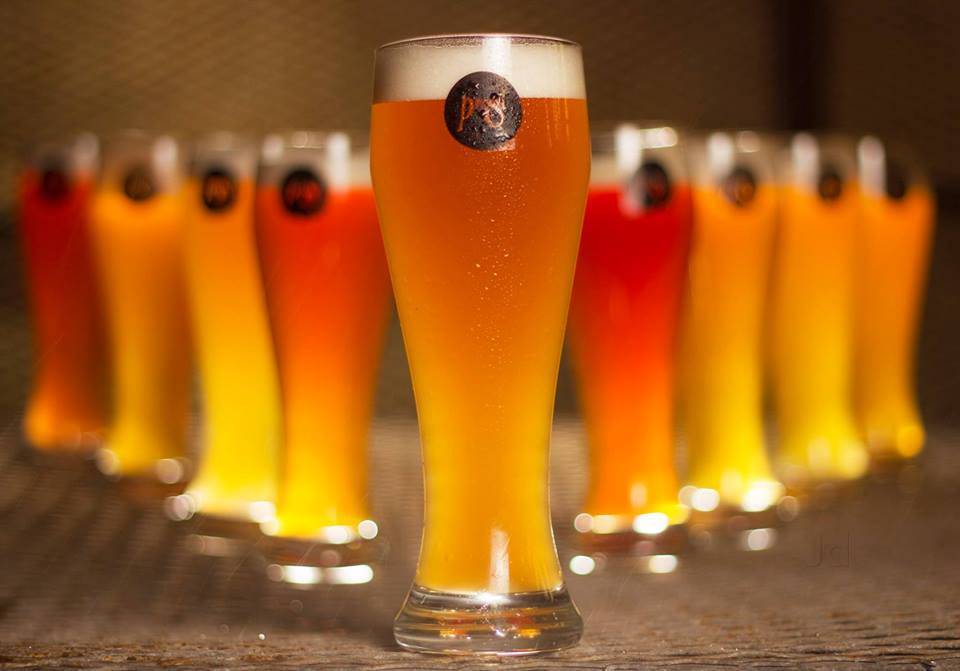 Deets
Address: 749, 10th Main, 80 Feet Road, Koramangala 4th Block, Bangalore
Timings: 12 pm to 12 am
Cost: ₹1,800 for two
Contact: 080 71967524
5. Amazing Beer At Byg Brewski Brewing Company, Hennur
A visit to the biggest microbrewery in Asia, Byg Brewski Brewing Company is a must if you're from Bangalore. The spell bounding ambiance of a beautiful lake with ducks, alfresco dining experience and lush greenery is sure to give you loads of Instagrammable moments here. Along with a wide variety of craft brews, this place also has signature and vintage cocktails which are sure to give you the weekend high! Gorge on scrumptious bar bites like Arabic Fatayer, Calcutta Club Chicken Cutlet, and whatnot. This microbrewery also has amazing corporate delicacies and Sunday brunch options serving your every need for every special occasion.
Deets
Address: 22/123, Byrathi Village, Bidarahalli Hobli, Hennur, Bangalore
Timings: 12:30 pm to 1 am
Cost: ₹1,600 for two
Contact: 080 49652943
6. Chilled Beer At The Pump House, JP Nagar
Named after the first watering pump in India, this microbrewery is surely an ode to the city of Bangalore. The beautiful ambiance, variety of interesting seasonal brews like Jamun and Mango beer and scrumptious food makes this a sought after place in JP Nagar. Don't let the long waiting line worry you, it's definitely worth it. Sip the Belgian Witbeir and American Blond Ale while munching on tasty snacks like Honey Chili Lotus Stem and Grilled Tenderloin Beef Steak are really interesting dishes. Tantalize your taste buds with their signature dessert, Mysore Pak With Mascarpone Mousse and end your meal in pumping style.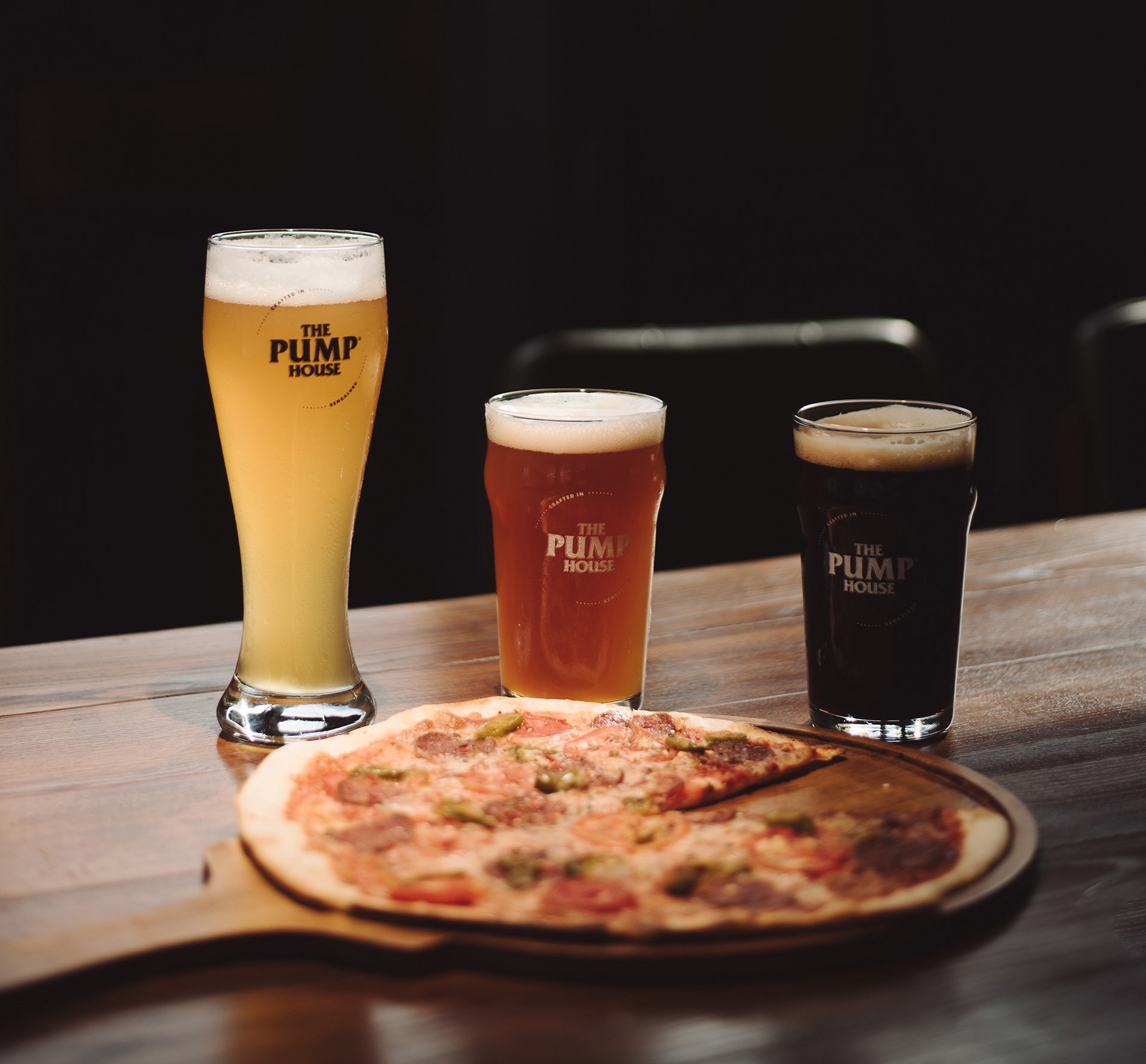 Deets
Address: 607, 15th Cross, Outer Ring Road, 1st Phase, JP Nagar, Bangalore
Timings: 12 pm to 12 am
Cost: ₹1,500 for two
Contact: +91 9606127666, +91 9606129666
7. Bond Over Beer At Biergarten, Koramangala 
Take you bae on a romantic date to this beautiful brewery in Koramangala. The live entertainment, sports screening, and large seating area definitely makes this one of the most exquisite breweries in Bangalore. From an interesting variety of handcrafted beers like Kolsch, Red Ale, Stout, Seasonal Beer and many more to choose from, Biergarten is definitely the place to be for beer enthusiasts.
Deets
Address:  4th B Cross, Koramangala 5th Block, Bangalore
Timings: 12 pm to 12 am
Cost: ₹2,100 for two
Contact: 080 49652125
8. Regal Beer At ShakesBierre, Brigade Road
An entire microbrewery with a Shakespeare theme? Are you serious? We say yes! This is surely one of the most interesting breweries in Bangalore. The beautiful paintings of Shakespeare on the walls, the famous quotes from his plays all over and even a mock stage made to remind you 'that the whole world is a stage and we're just merely players', ShakesBierre is for the literature fanatic in you. We loved their refreshing brews like the orange-infused Romeo Swagger and the dark roasted Brisky Brutus. While you're at it, sink your teeth into the succulent Tawa Lamb Chops and the spicy Mushroom Pepper Fry, you can thank us later for this. Here are 6 Things To Do At Brigade Road In Bengaluru
Deets
Address: Level 5, Eva Mall, Brigade Road, Bangalore
Timings: 12 pm to 12 am
Cost: ₹2,000 for two
Contact: 080 45128635
9. Chilled Beer At Stories The Brew Chapter, BTM
Breweries in Bangalore have their own stories to tell through their fresh brews, beautiful ambiance and sumptuous food, Stories The Brew chapter in BTM Layout stands apart for this very reason. With spectacular handcrafted beers like Ragi IPA, Lime Pilsner, Jamun Wit to choose from, you can celebrate the next chapters of your life chugging down those beer mugs. Do orde the delicious Burnt Garlic Chicken Tikka, Paneer Pepper Fry and Suya Kebab which go greet which are great bar bites to accentuate your dining experience.
Deets
Address: 348/1/2, Survey 62, 29th Main, 2nd Stage, Lake Road, BTM, Bangalore
Timings: 12 pm to 1 am
Cost: ₹2,000 for two
Contact: 080 49653377
10. Good Beer At Communiti, Residency Road
Chill with your community at the Communiti in MG Road. Variety of refreshing brews and mouth-watering food to choose from Communiti is for you to lay back and relax with your best buddies. We loved their middle eastern delicacy Baba Ganoush with Pita Bread and the spicy Pepper Glazed Chicken. Wash it down with their chilled craft brews like Czech Pilsner and Irish Ale. Pet parents! You can get your pet dogs and cats with you to Communiti, which is one of the most pet-friendly breweries in Bangalore. If you like Continental food check out these 10 Best Continental Restaurants In Bangalore For 2020
Deets
Address: 67 & 68, Brigade Solitaire, Opposite To Advaith Hyundai, Residency Road, Bangalore
Timings:  11:30 am to 11:30 pm
Cost: ₹1,500 for two
Contact: 080 40999755, +91 9342158585
11. Spectacular Beer At Brew and Barbeque, Marathahalli
With bricked walls, soft yellow lighting and wooden seating, this is one of the breweries in Bangalore that is sure to give you Irish pub feels. When you visit this place, you will love their beers like Bellandur Blonde and Belgian Ale. While you're enjoying the high, do order their crunchy Middle East Samosa, Desi Arancini and their assorted wood fired pizzas which are sure to leave you longing for more.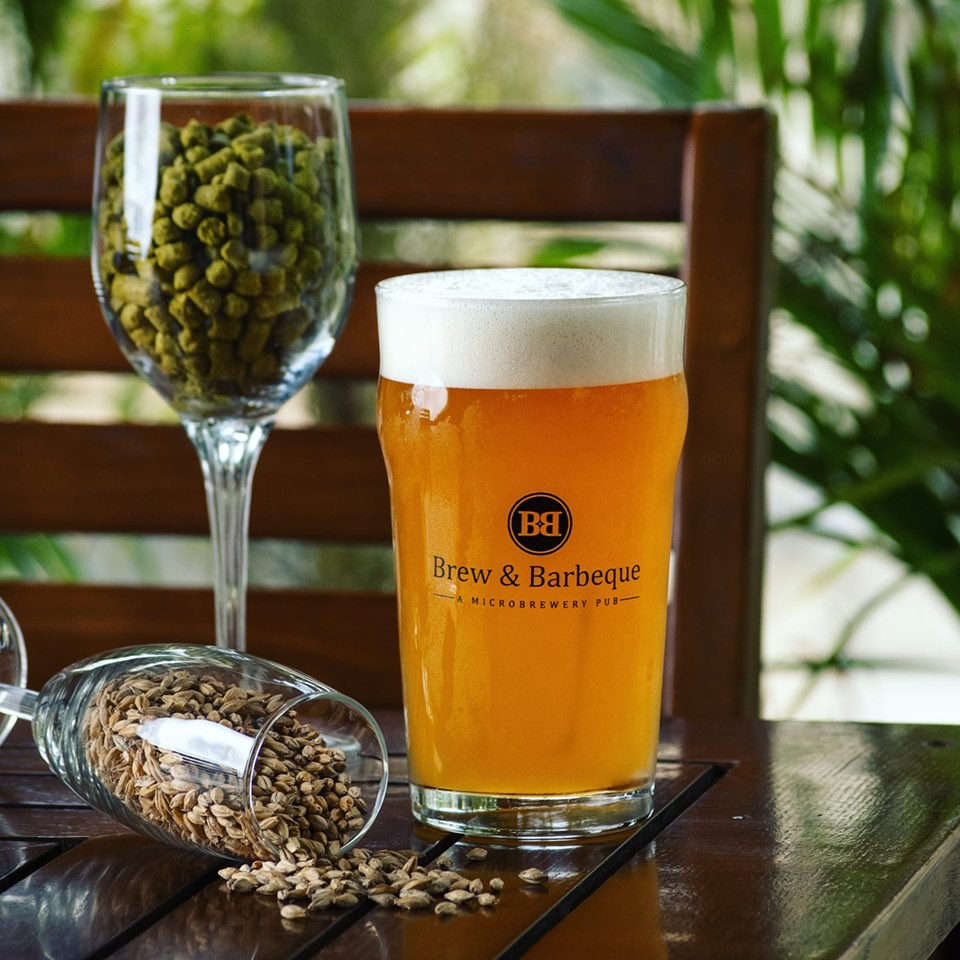 Deets
Address: 36/4, Fourth Floor, Soul Space Arena, Outer Ring Road, Doddanekkundi Village, Marathahalli, Bangalore
Timings: 12:30 pm to 11:30 pm
Cost: ₹1,400 for two
Contact: 080 49653382
12. Refreshing Beer At Windmills Craftworks, Whitefield
If you're looking forward to dining in a fancy place with your bae, listening to soothing music and sipping your freshly brewed beers, then Windmills Craftworks is the perfect place for you. This Whitefield located brewery in Bangalore serves some of the finest brews in the city, ticking off the fruity, coffee, chocolatey flavors in your beer palate. Order lip-smacking bites like Brie and Mushroom, Sriracha Hot Wings and Pathhar Ke Gosht which perfectly accentuate your flavor profile. End your meal on a sweet note with the orange-infused Chocolate Bavarois.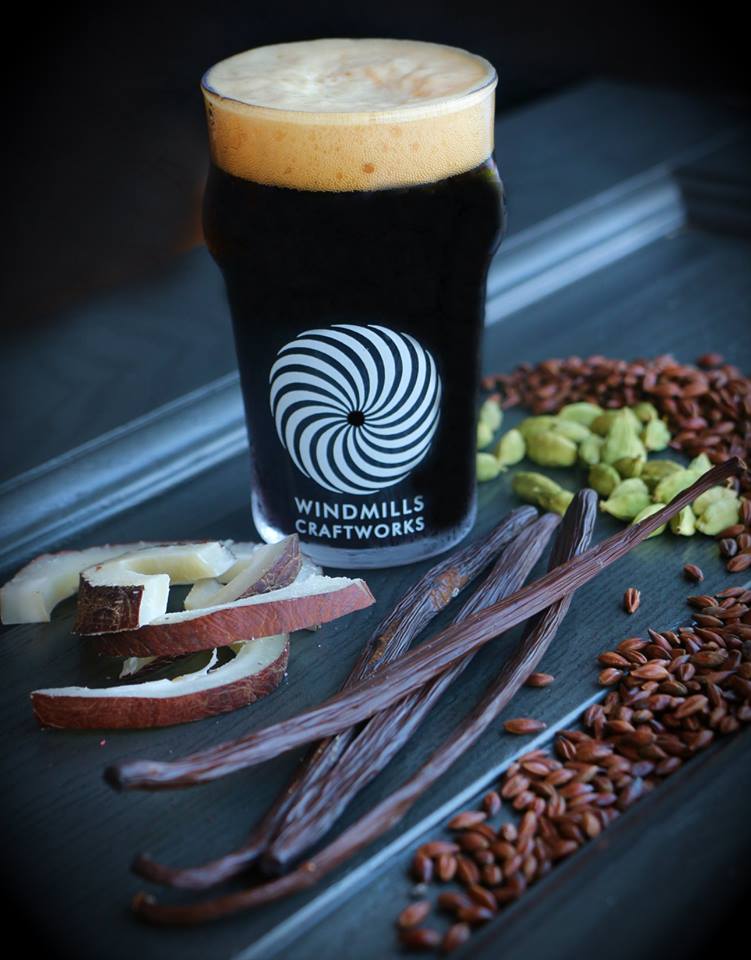 Deets
Address: 331, Road 5B, EPIP Area, Next to KTPO, Whitefield, Bangalore
Timings: 12 pm to 1 am
Cost: ₹2,500 for two people
Contact:+91 8880233322
13. Craft Beer At Brahma Brews, JP Nagar
With JP Nagar becoming the new brewery hub to chill in, Brahma Brews is one such amazing brewery to visit. The beautiful fountain, rooftop dining, live counters, and alfresco experience makes this one of the most sought after breweries in Bangalore. You can have a lazy Sunday Brunch here, pampering yourself to chilled handcrafted brews like Belgian Wit, Weizenbock, and Honey Scotch Ale. Hog on a variety of dishes like Brahma Special Dahi Kabab, Bannur Lamb Chop and Malnad Chicken Biriyani. From a romantic candle-light dinner with bae to a Sunday Brunch with family, Brahma Brews should be on your g-to list. When it comes to romance, Plan Your Next Date With Your Bae At These 10 Romantic Places In Bangalore
Deets
Address: 24th Main, 7th Phase, Opposite Brigade Palm Springs, JP Nagar, Bangalore
Timings: 12 pm to 12 am
Cost: ₹1,600 for two
Contact: 080 49653129
14. Strong Beer At Vapour Brewpub and Diner, Sarjapur Road
When it comes to trippy ambiance and chilled vibes, Vapour Brewpub and Diner is a place you must visit with your gang. You can experience live entertainment and nightlife can no other here. The Blonde, Dark, Ale, and Rice are some of the brews you can sip while savoring their scrumptious Mushroom Duplex, Hot & Spicy Chicken Wings and Jhalmuri Fried Chicken. So get your gang and head to this happening brewery in town.
Deets
Address: 7th Floor, Bren Mercury, Kaikondrahalli Junction, Sarjapur Road, Bangalore
Timings: 12 pm to 1 am
Cost: ₹1,400 for two
Contact: +91 9900088233,+91 8287703367
15. Chug Down Beer At 46 Ounces Brewgarden,  Electronic City
Dine amidst lush greenery away from the hustle-bustle of the city, and sip your brews in the comfort of your loved ones here at 46 Ounces Brewgarden. As you're busy admiring the beauty of the place, do order their craft beers like Stout, American Pale Ale and Kolsch. Snack on the cheesy Cannelloni Florentine, wholesome Chick Flick Platter, and authentic Thai Green Curry to have an amazing drinking and dining experience.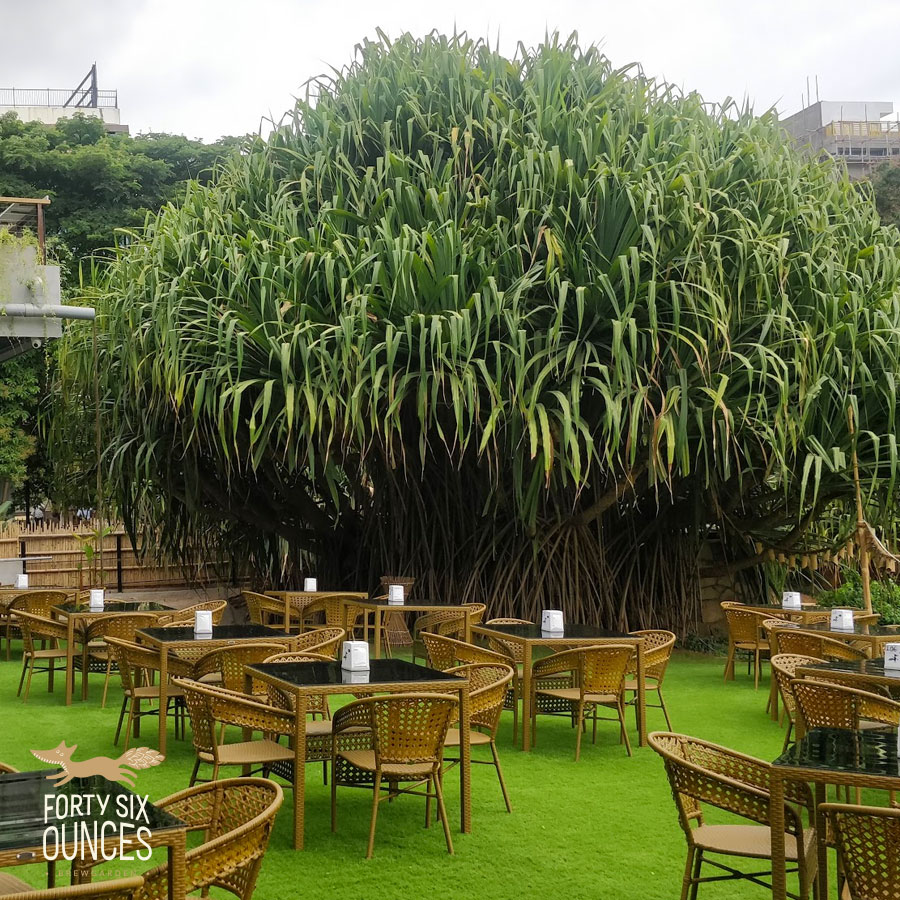 Deets
Address: 43, Phase 1, Electronic City, Bangalore
Timings: 12 pm to 11:30 pm
Cost: ₹1,600 for two
Contact: +91 7406824646, +91 7406354646
For you beery folks out there, we have given you a peek into our favourite breweries in Bangalore. So make your plans with your gang, head to these places and show chug down those chilled craft beers.