The harvest festival of God's Own Country, Onam is just around the corner. But this year with the looming pandemic, the celebrations will be slightly subdued from the previous years. Nevertheless, if you can't dine out at your favourite restaurant for a wholehearted Onam Sadhya, then let the Sadhya come over to your home. So, we curated a list of restaurants that shall serve elaborate meals of over 25 dishes including vegetarian, non-vegetarian and seafood Sadhyas. Let's not make your mouth water any longer. Check out these restaurants in Delhi, Mumbai and Bangalore that will deliver Onam Sadhya, so you can celebrate Onam and relish the delicacies with your loved ones in the comfort of your home.
Onam Sadya Delivery In Delhi
1. Zambar
Delhi's Zambar restaurant shall deliver a traditional sadhya including crunchy banana chips and pachadi right at your doorstep from August 29 to 31 for ₹800. Tantalise your tastebuds with these scrumptious dishes and end your meal on a sweet note with the perfect pal payasam. To pre order your meal call on 9958564400 or 9311707252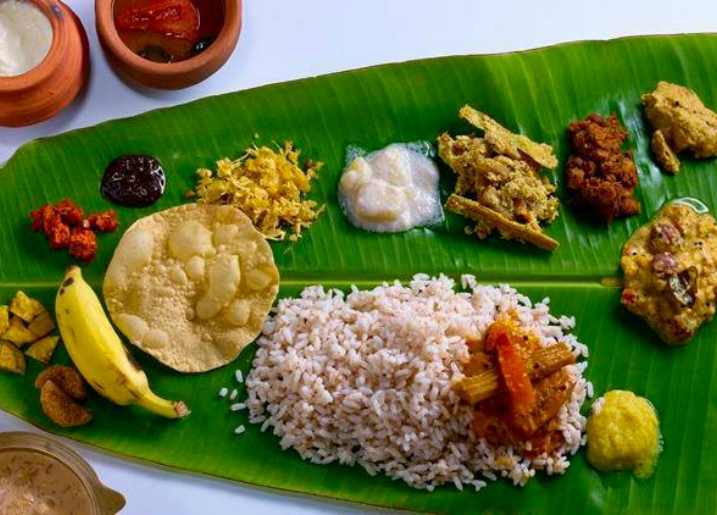 2. Sana-di-ge
Onam is all about enjoying a delicious meal served on a banana leaf with your loved ones. Sana-di-ge will actually help you do exactly that. The South Indian restaurant will organise a full-fledged Onam Sadhya with 20 dishes from August 28 to 29 from 12 pm to 9pm. So enjoy the authentic flavours of Kerala from chana dal payasam to cabbage thoran for ₹1,195 plus taxes per person. To book your table call on 9811778660 or +91 1140507777.
Also Read: Kerala Has India's First Solar-Powered Ferry Saving 1 Lakh Litres Of Diesel
3. Mahabelly
If you can't go out to relish a wholesome Sadhya, don't lose heart. Saket's popular Kerala cuisine restaurant, Mahabelly will deliver banana chips, injli curry and many other dishes to your home. You can either pick up the food from the restaurant for ₹899 or get it delivered for ₹999 from 11 am to 11pm. To preorder your meal click  here
4.Conosh and Ruchi Mittal
To make your Sunday a yummilicious one, gather yourse family for a lovely Sunday dinner of Onam Sadhya which will be delivered at your doorstep. Conosh is organising a special Onam Sadhya dinner in collaboration with homemade chef, Dr. Ruchi Mittal. You can enjoy over 15 delicious dishes including Beans thoran, kadal curry and Mathanga Erisserey to name a few. Get your meal delivered to you on August 30 by 8 pm for ₹599 without any delivery charges. Do remember to place your order by 9 pm on August 29. To book click here 
Onam Sadya Delivery In Mumbai
1. South of Vindhyas, The Orchid
Mumbai's South of Vindhyas is one of the few restaurants in the city that offer both home delivery and dine in facility for Onam Sadhya. Enjoy a sumptuous Onam Sadhya meal of a variety of Sadhya dishes from August 30 to 31. Drop-in at anytime between 11:30 am to 10 pm to devour the amazing food while you listen to traditional music The meal costs ₹1800 per person plus taxes. To make your reservations call on +91 2226164040.
2. The Bombay Canteen
Mumbaikars! Your favourite Bombay Canteen will serve a lavish spread of 25 dishes this Onam from August 30 to 31. Do make sure you preorder your Sadhya by August 28 as they have limited portions. You can get this home delivered for ₹2950 plus taxes or collect it from O Pedro for ₹2700 plus taxes. To prebook your meal send a Whatsapp message on 9819837621 or click  here
3. Sneha Restaurant 
Mumbai's popular Sneha restaurant this year has shrunk its Sadhya to 10 dishes since they are short-staffed. Nevertheless, you can relish amazing Onam Sadhya here and even place your orders beforehand. This South Indian restaurant is popular for its Kerala delicacies Beef Fry, Appam and Kappa Biriyani to name a few. So you can be sure your Onam meals are taken care of this year.
Also Read: Kerala Has India's Tallest Shiva Linga That Is 111.2 Ft High!
Onam Sadya Delivery In Bangalore
1. Karavalli
Bangalore's popular Karavalli restaurant offer a Sadhya box meal with around 20 lip-smacking dishes including pachadi and avial. Karavalli is even taking pre-orders from August 29 to 31. The entire meal will cost you ₹1695 plus taxes. To prebook your Onam Sadhya call 80 666604545.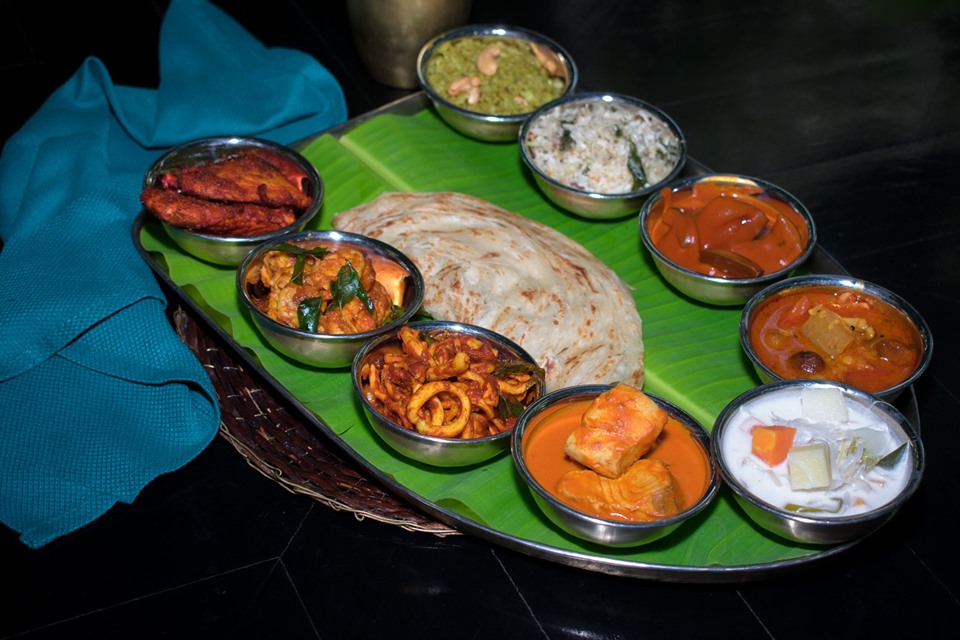 Also Read: Fun & Interesting Facts About Indian States & Union Territories
2. Anju's Cafe
When it comes to Onam Sadhya, Anju's Cafe religiously hosts elaborate meals every year. But this year the restaurant is offering a takeaway menu for ₹700. Enjoy your favourite inji puli, cabbage thoran and payasam among many other Onam delicacies. But it's in limited quantity so make sure you place your orders early. The pickup date is August 31 between 11 am and 1 pm. To order you can call on 9845036605 or 9740749009.
3. Maria Taste Circle
If you're looking for a reasonably priced homely Onam Sadhya meal, then do order from Maria Taste Circle in Marathahalli. Serving a whopping number of 24  delicious Kerala dishes, Maria Taste Circle is one of the best places to relish Onam Sadhya in Bangalore. You can get your meal delivered at your home on August 31. All you need to do is ring the restaurant a day before and place your order. The price is on request. So call on 903550077 to order a meal.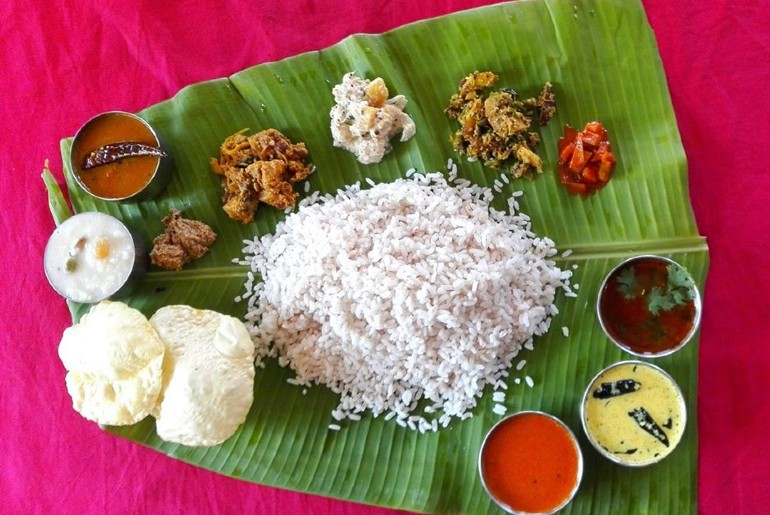 This Onam might be a little different. Nevertheless with over 20 delicious dishes serves for Onam Sadhya, you can definitely enjoy Onam to the fullest with your loved ones. So, order meals from these restaurants and bond with your loved ones over some amazing Kerala dishes to celebrate the harvest festival in total zest. Meanwhile, here are some amazing regional delicacies from South India that you must try.