The traditional desert known as Ghewar is enjoyed throughout Rajasthan. This delicious treat is a staple of many Indian holidays, including Teej and Rakhi, and has an intense cultural significance in India. It is made using desi ghee, maida, and milk and resembles a honeycomb-like structure. If you live in Delhi NCR and would like to try Ghewar during this festive season, you should visit one of these locations to experience this Rajasthani delicacy's true flavour. Head to these 5 places in Delhi NCR to eat delicious Ghewar.
1. Gulab
Gulab is famous for its wide variety of sweets made out of pure desi ghee. It is located on 5, main road Pitampura, New Delhi. During the monsoon season, there is a variety of desi ghee Ghewar. This location has an incredible assortment of Ghewar.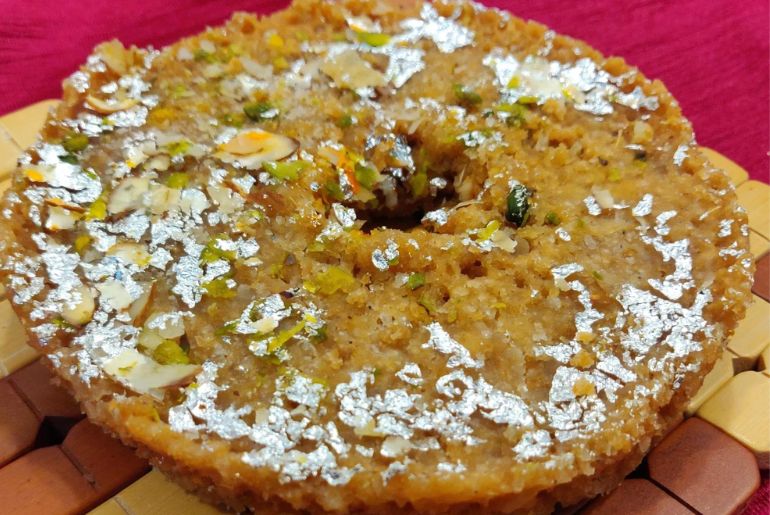 Also read: Joshi House In Bandra Offers A Luxurious Escape To A Rajasthani Haveli With Its Courtyard-Style Dining Area
2. Kaleva
Kaleva is located in the heart of the city in CP and is famous for its traditional collection of desserts. They provide a variety of ghewar, including mawa, khoya, and malai.
3. Kanwarji's
It is an old shop located on the busiest roads of Chandini Chowk, New Delhi. You can sample their namkeens in addition to their Ghewar. On your vacation, you can stop by any of these stores to experience the true flavour of traditional Ghewar.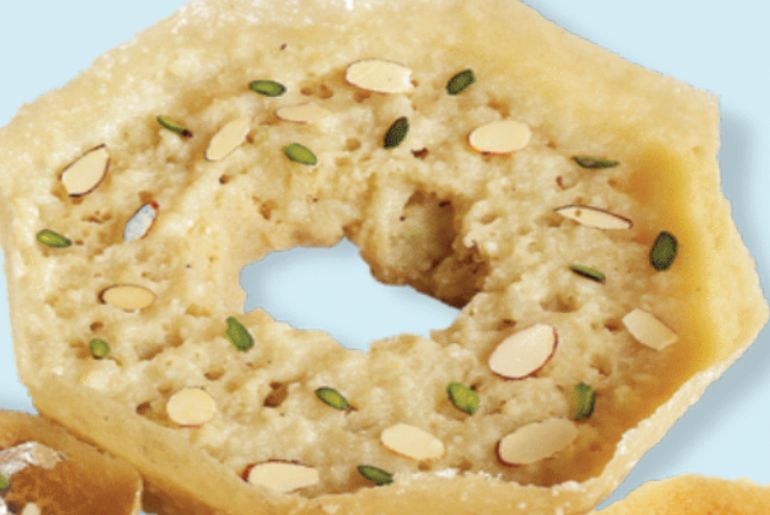 Also read: Ayushmann Khurrana Tells Foodies A Good Tip When Eating Multiple Sweets & We're Thankful
4. Bengali Sweet House
It is located in Bengali Market, Mandi House. It offers sweet to savoury street food items, you'll find everything at Bengali Sweet House. Its Ghevar preparations will win you over as it is one of the best in the city.
View this post on Instagram
5. Nathu's
Nathu's has been associated with good quality sweets. Choose from their famous plain or malai ghewar. You can order from the sweet shop online and they deliver all across India.
Head to these 5 places and devour this tasty and delicious seasonal sweet, Ghewar.
Also read: Devour Paneer Ghewar At This 64-Year-Old Legendary Sweet Shop In Jaipur