Shillong, the capital city of Meghalaya is the quintessential hill station of India. Many call it the Scotland of the East but we, at Curly Tales, believe it's even better than any foreign destination. In our all-new show that promotes domestic tourism, I Love My India, we visited this place and have compiled a list of best things to do in this city. From narrow market lanes to bustling streets, it is brimming with rich culture and tradition, which is reflected in almost all things in the city! Home to some of the most exotic places in the world including the wettest place on earth and the tallest monoliths in the world, Meghalaya is blessed with eternal beauty like no other.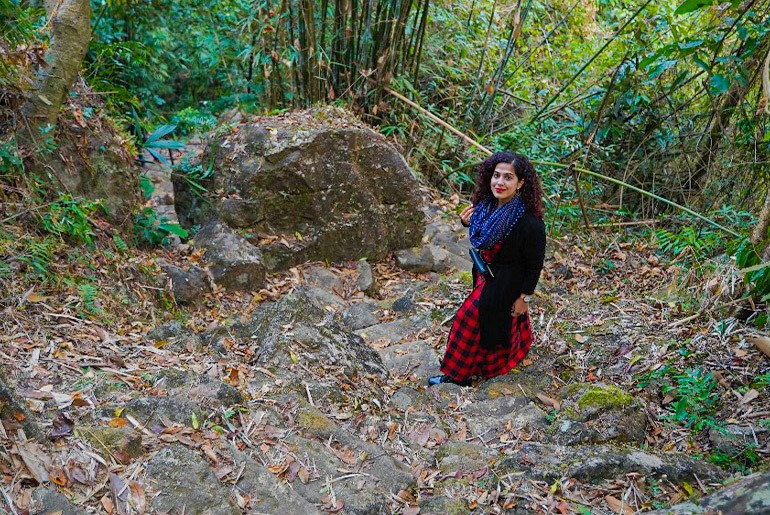 Shillong: Known For Hill Station Vibes & Cafe Culture
Bounded on the North and East by Assam and on the South and West by Bangladesh, Meghalaya has a plethora of waterfalls, caves and unique living root bridges. You can never run out of reasons to visit Meghalaya. Travelling through this state is an unforgettable experience. You can read about how to get there by air, road or rail here. To ensure that this piece of heaven makes it to your bucket list, we at Curly Tales have laid out a detailed travel itinerary for you.
Things To Do In Shillong – The Capital City Of Meghalaya
Here are a few places that you can visit in and around Shillong to take in its culture and scenery.
1. Enjoy Mountain View At Laitlum Canyon
If you want a bird's eye view of Shillong's spectacular beauty, there is no better place than the Laitlum Canyon! Nestled in the East Khasi Hills of Shillong, the Laitlum Canyons leave you with a breathtaking view of the beautiful and steep gorges that is Shillong is surrounded with. Laitlum, which literally translates to 'end of hills' does true justice to its name. And we bet you, you will be glued to the magnificence of this place for a very long time! Visiting Meghalaya is also one of the best road trips you can take in India.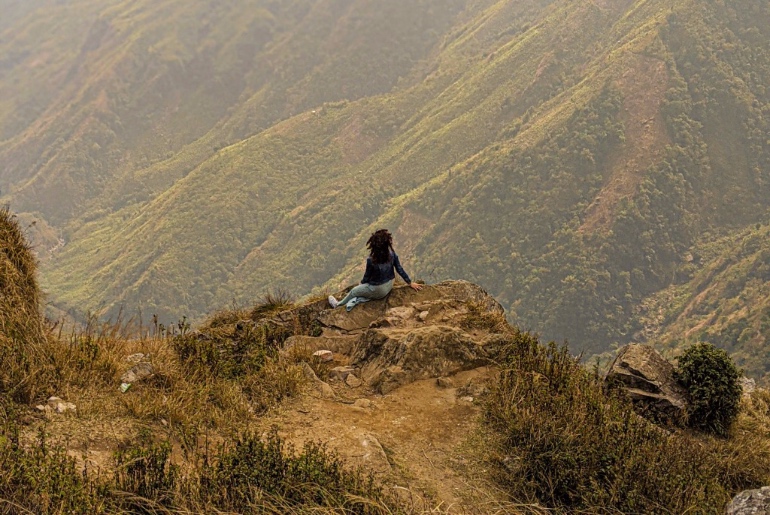 2. Cathedral of Mary Help of Christians
Apart from being the biggest cathedral in Meghalaya, it is also one of the most beautiful churches in the city. The high arches and stained glass windows of the cathedral add to its grandeur. Did you know, majority of the people in Meghalaya follow Christianity! Yes, and they even speak English more than Hindi as the former is one of the official languages of the State. The church also makes for a quiet and welcome escape from the city.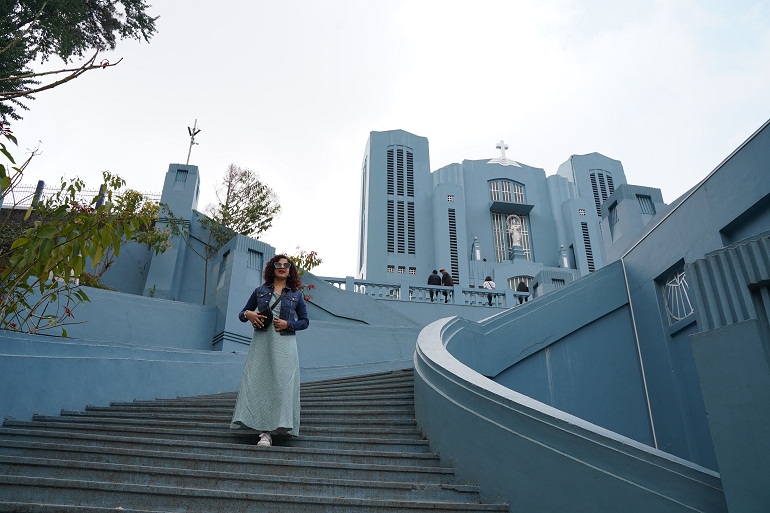 3. Visit Dylan's Cafe
Shillong is known for its cafe culture, with numerous cafe springing up all over the city. However, Dylan's Cafe remains a classic. Step into the cafe and you'll find rare photos of Bob Dylan adorned on the walls, with some really great classics playing in the background. The cafe makes for an ideal place to chill in the evenings, along with some good food and even greater coffee.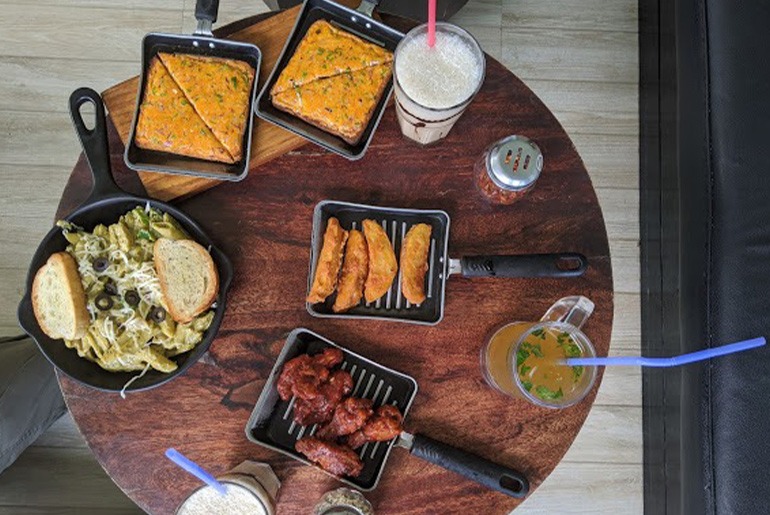 4. Chill At Police Bazaar
 Naam toh suna hi hoga! The Police Bazaar is a well-known market in Shillong packed with hotels, restaurants and even a cinema hall. Your search for all things traditional and modern ends here. Apart from the traditional handicrafts and bamboo and cane products, you can also see a fine selection of shoes, bags and apparel. No wonder, people from the North-East are always so well-dressed! If you want something more interesting then you can even try caving in Meghalaya.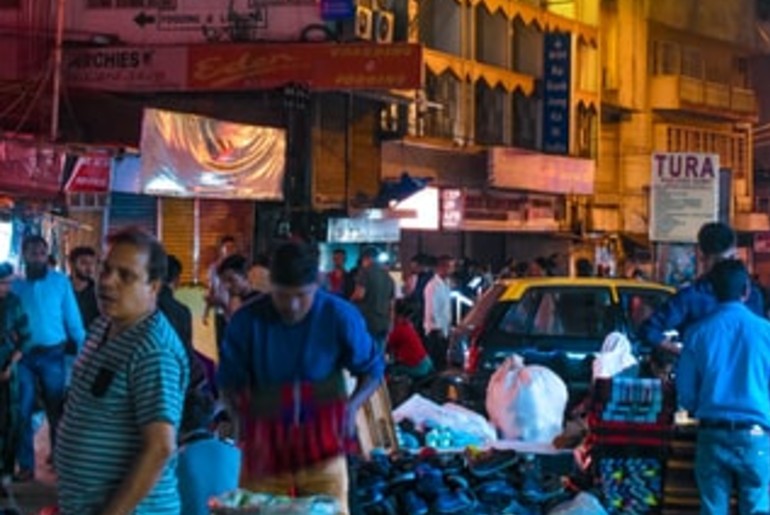 5. Shop At Bara Bazaar
The oldest traditional market in the city of Shillong, Bara Bazaar is also called Lewduh Market by the locals. One of the busiest markets in Shillong, you will find everything from household items to traditional Khasi materials, to even seasonal fruits and vegetables. It is also in this very market where you'll find some indigenous local food items like silkworms and frogs! However, the important fact about this market is that most of the shops in the market are managed and run by women vendors. Isn't that amazing! Shillong also has Ri Kyanjai which is just the perfect weekend getawway.  
6. Explore Laitumkhrah Bazaar
Popularly known as Laimu, this bazaar is located in the heart of the city. Again, dotted with restaurants, churches, shops, stalls and hotels, the market is a great place to get a taste of the local life in Shillong. So hop, try out the local street food and get some cute souvenirs for the road while you're at Shillong's famous Laitumkhrah Bazaar.
7. Indulge In Authentic Meghalayan Momos
Shillong is a haven for foodies, especially the non-vegetarians. Most of the food in Meghalaya consist of pork and beef. Well, vegetarians, doesn't mean there isn't anything fr you! The streets of Police and Bara Bazaar are bustling with food stalls where you can treat your taste buds to some chowmein and other savory Khasi street food. You should also try betel nuts and betel leaves which are a Khasi favorite. Meghalaya aaye aur momos nahi khaye! That would suck right! So head over to any of these bazaars for some delish cabbage or pork momos. Don't forget to try the delicious pork chilly too!
8. Wear The Traditional Meghalayan Clothing-   Jain Kyrshah
One of the best ways to immerse yourselves in the culture of a place is through its food and traditional clothing. So ladies, if you visit Shillong do make it a point to wear the Jain kyrshah. This is a traditional yet informal attire of the Khasi women of Meghalaya. It's a gingham patterned garment worn by women as a top layer over their clothes. Women from the Jaintia tribe of Meghalaya use the same piece of clothing to cover their head during the harvest season. The Jain kyrshah is an elegant and beautiful piece of clothing, so you must try it out when you're here.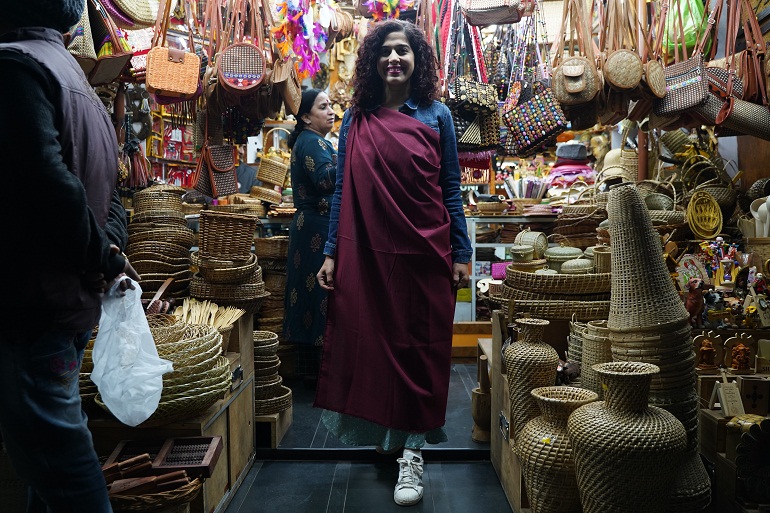 9. Enjoy The Serenity Of  Ward's Lake
One of the most peaceful places in Shillong is Ward's Lake. This is a beautiful man-made lake that has a landscaped garden filled with colourful flower beds. You can take a lovely stroll here along the charming ornamental bridge, or even go for a short paddle boat ride around the lake. But if you're in Shillong, you must enjoy and experience the serenity of Ward's Lake. To enjoy the serenity of Shillong you can even visit the boathouses there.  
10. Visit The Don Bosco Museum Of Indigenous Cultures
When you're in Shillong, due visit the Don Bosco Museum of Indigenous Cultures. This is a well-maintained museum filled with tribal artefacts. It's a great place to explore the diverse cultures of Meghalaya. These museum houses galleries of art, photographs, jewellery, costumes, weapons, musical instruments and objects of daily life which will give you an insight into the region and its history.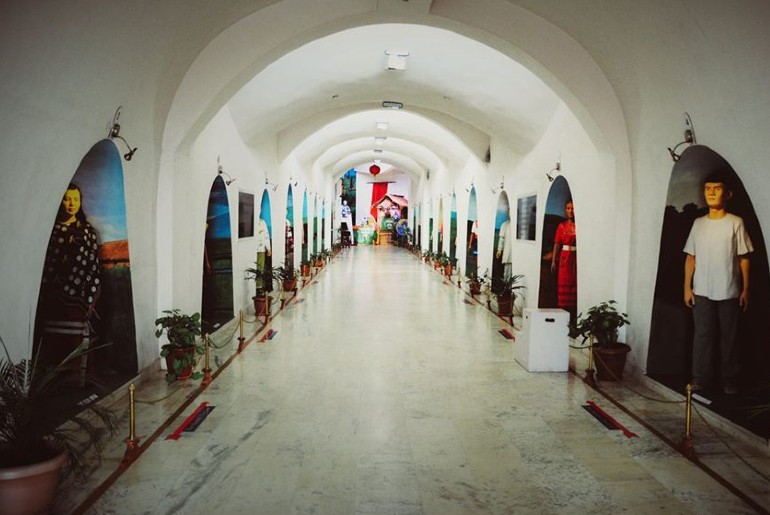 Clothing To Wear In Meghalaya
You can wear whatever you like in Meghalaya. But we recommend carrying light cotton clothes for the day and warm woollen clothes for the evenings and nights. But if you're travelling during the monsoons, an umbrella or a poncho is a must. While trekking or indulging in any adventure activity,  or even visit one of the longest sandstone caves in the world here, do make sure you're wearing appropriate clothing along with a comfortable pair of shoes.
Culture In Meghalaya
A majority of Meghalaya's population is made up of tribals, the largest of which is the Khasis followed by the Garos and then the Jaintias. The traditions and customs followed by Meghalaya vary across these different communities. And till date, most of them still still follow their traditional tribal customs and traditions in the truest sense.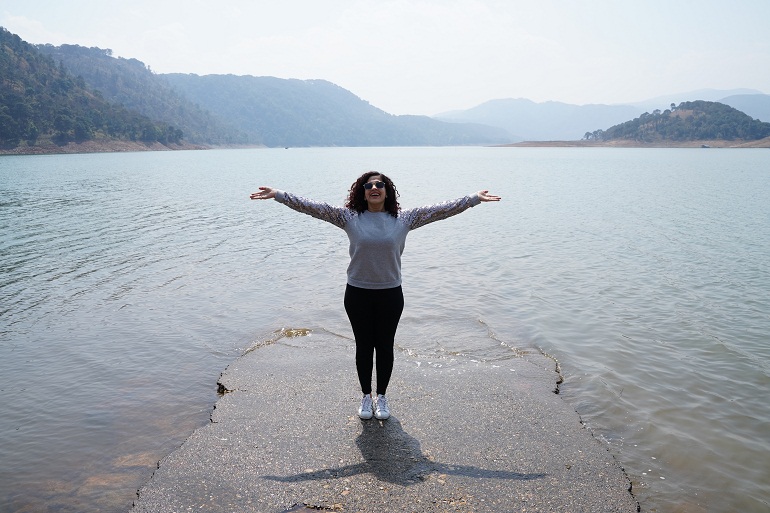 Watch Episode 2: Exploring The Living Root Bridge In Meghalaya
However, one of the most important facts about Meghalaya is that it follows a matrilineal type of society, where women seem to have a dominant role than men. The youngest daughter of the family inherits all the ancestral property and after marriage, it is the husband who leaves his house and comes to live in his wife's home. Also, children take their mother's surname too! Isn't that amazing and unique?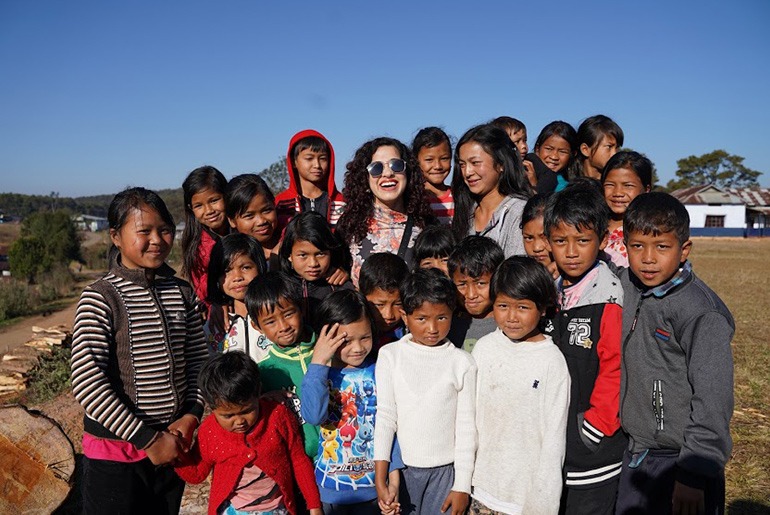 Well, when you traverse across India, you learn that is so much more to each place. Especially the Northeastern states like Meghalaya, which are blessed with natural beauty in abundance but are largely ignored and made fun of. But the best way to respect people and learn about new cultures is always through travel. There's so much more to learn from our incredibly diverse India. And we at Curly Tales, endeavour to do the same because, in the end, we love our India!