Under 140 Characters
The Bhookh Bungla in Powai prepares eye catching jelly cakes with floral wreaths in cocktail glasses and more! 
What Is It?
The Bhookh Bungla in Powai is a small eatery & bakery, but it prepares the most unique items. The Jelly cake with floral wreath has caught our eye. It is served in cocktail glasses, but if you're more into it, go for the 500 ml ones as well that look like actual cakes.
So what is a jelly cake? A jelly based cake with an entire flower inside it (that you can eat). It is a clear cake with edible food coloring and gelatin is added to make the consistency even. But the main focus of the cake is surely the floral wreath inside it.
Also read: This Place In Powai Serves A Three Course Waffle Meal
If you're going for the one in the cocktail glass, the flower will be seen floating at the top. But if you're going for a full 500 ml cake, the giant flower will be at the bottom sitting proudly at the base. 
The jelly cake is really Instagram friendly so don't hesitate to whip out your cameras and take a few clicks!
What's another great thing? You can now participate in the exclusive contest on behalf of Curly Tales and The Bhookh Bungla and stand a chance to win a special discount. Just follow this link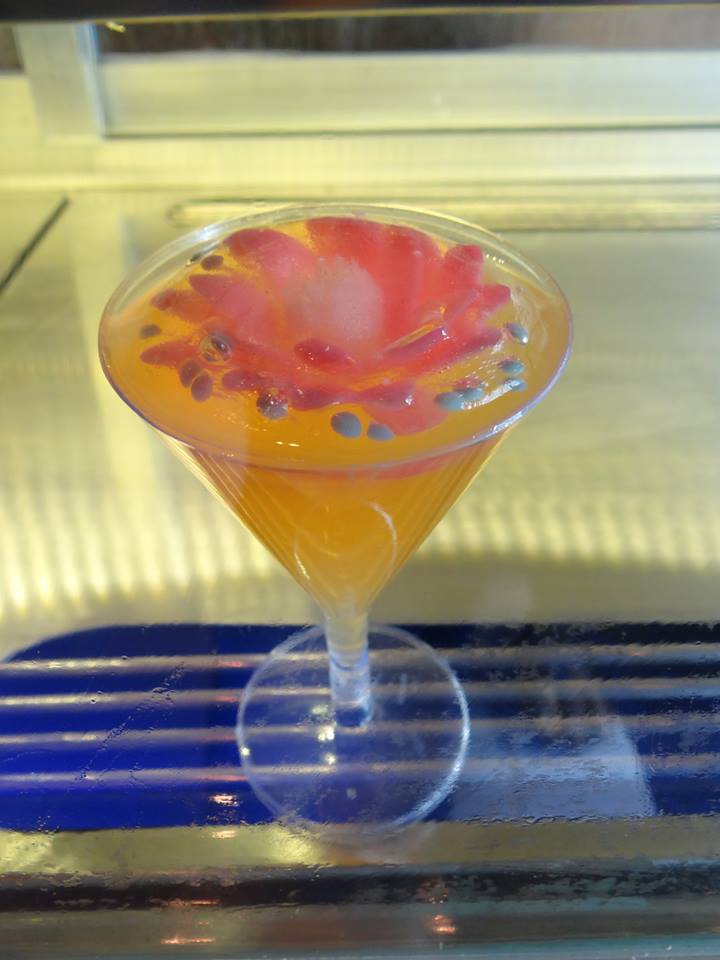 What Else?
The Bhookh Bungla also serves ice cream in a churro bowl with chocolate and caramel drizzled on it.
They are proud claimers of being masters of comfort food including a variety of fries, nachos, burgers, puffs and rolls. 
That's not all, in the sweet tooth section, they serve brownies, cakes, tarts and lots more. 
Also read: 5 Things To Do In Powai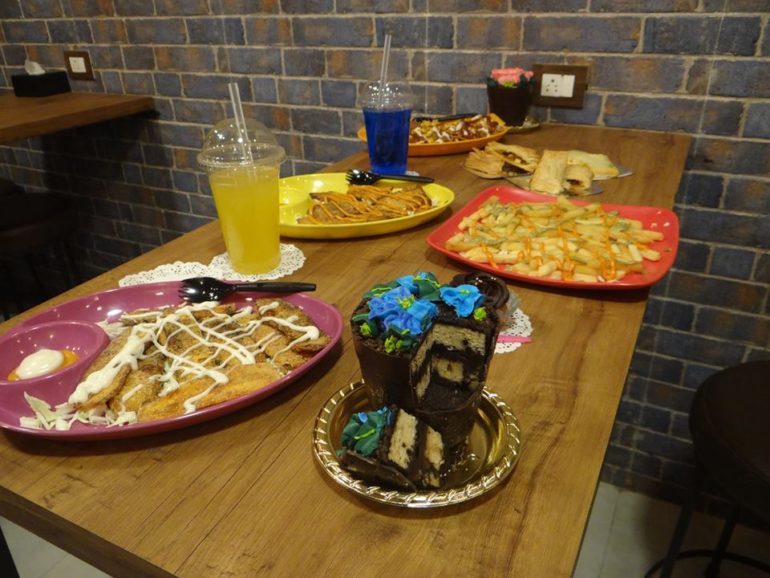 Deets
Address: The Bhookh Bungla, Shop 3, Opposite IIT Powai, Mukteshwar Ashram Road, Powai, Mumbai
Phone: +91 7045477748, +91 7045190101
Approx cost: ₹500 for two people
LIKE Curly Tales on Facebook | Instagram| Twitter
You can subscribe to our newsletters