Like it or not, we're all obsessed with momos. Today, our momo craving has brought us to That Place Dubai in Karama, which is quite famous for their momos. And this place is special because they serve over 48 different varieties of momos.
Binge On over 48 Varieties Of Veg & Non- Veg Momos
That Place Dubai is super famous for their momos. Be it veg, non-veg, steamed, fried, Afghani-style, or the utterly butterly delicious Butter Tadka momos- they serve it all. Besides, the momoscome in different fillings including veg, chicken, beef, keema and more! If you wish to indulge in a little more, try the veg and non-veg momoplatters. The platter serves over 12 different versions of momosin one go, and is perfect to satiate your momo craving.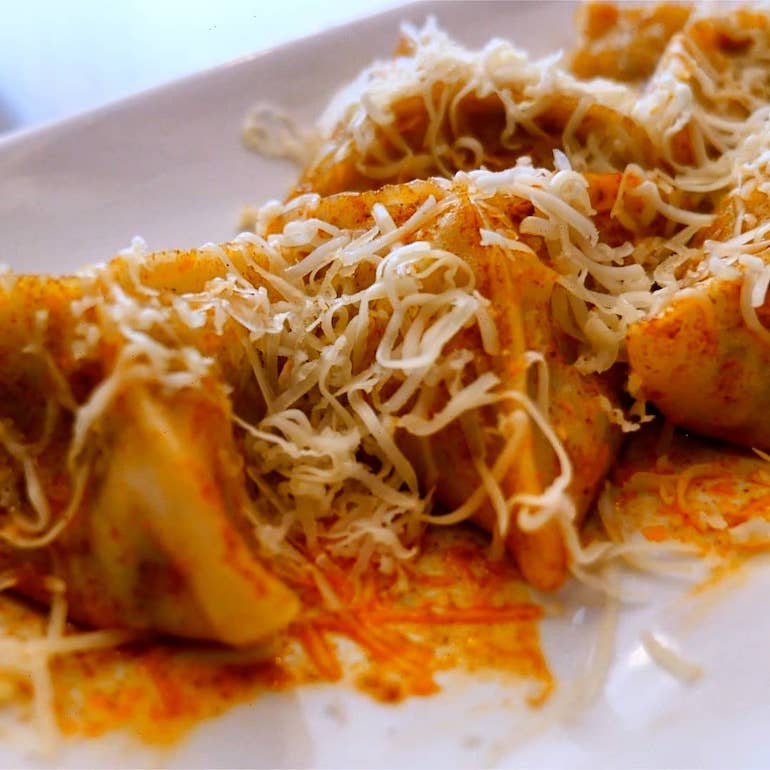 The vegetarian momo platter is priced at AED 45 and includes 3 Veg Momo + 3 Veg Cheese Momo + 3 Cottage Cheese Momo + 3 Mushroom Momo. The non0veg version on the other hand will cost you AED 60 and comes with 3 Chicken Momo + 3 Chicken Cheese Momo + 3 Beef Momo + 3 Mutton Momo.
There's More Than Just Momos…..
Remember those college days when we were completely hopeless on what to cook? Well That Place takes you back to those good old days with their Maggi dishes. From curry Maggi to butter masala and schezwan Maggi, you can pick from over 13 varieties of Maggi. The restaurant also serves quick bites like toasties- toasted with different flavors and combinations including garlic, mushroom, pav bhaji bruschetta and more.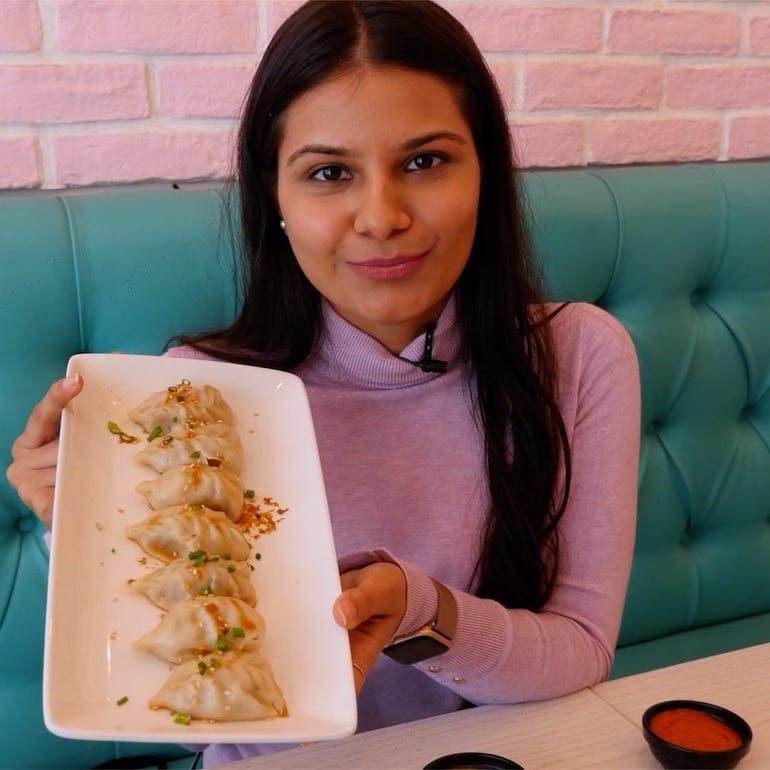 If you want to skip regular toasties, try That place buns. The buns are perfect for kids, but its too yummy for adults to not binge. From cheese garlic bun to cheese capsicum bun, and pizza bun, the buns come with different fillings. Pair your buns with a serving of fries and you definitely won't regret. Pick from Maggi cheese fries to dynamite chicken fries, cheese garlic fries, chili fries and more. The restaurant also serves a host of egg gravies and omelettes.
Lastly, finish your meal with a choice of your favorite tea. You can pick from ginger chai, cardamom chai, cin-card chai, masala chai, or masala mint chai. Now, that's certainly a sumptuous meal- right?
Happy eating 🙂