Are you an adventure seeker? Love to try out new sports and fun rides? Then we have something mind-blowing for you to try out. Bunjee Jumping in Goa! Nope, not kidding, you can actually go Bunjee Jumping with Jumpin Heights in Goa.
Yes, even if you are not an adventure person, this will surely awaken the inner thrill seeker in you in addition to having a great time! Plus, you get to do this with Jumpin Heights, the FIRST Extreme Adventure Zone in India. Needless to say, the view is epic, catch all you need to know about their Goa launch here.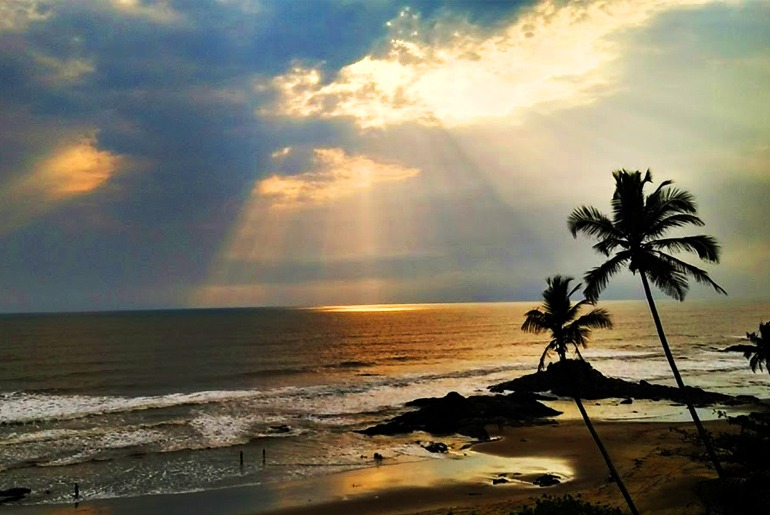 Also Read: #CurlyTalesExclusive Deal: Get 50% Off At Luxurious Beleza By The Beach, South Goa
Bunjee Jumping
Briefly explained, Bunjee Jumping involves jumping from a considerably high elevation point while being attached to elasticity through a chord with a super bouncy trampoline to soften your landing and give you that extra push to reach more amazing and thrilling heights to get that adrenaline pumping. But there is also another kind of Bunjee jumping where you just jump off a tall building or point only attached by an elastic cord, swinging endlessly! Goa's got the second kind and are we stoked. All thanks to Jumpin Heights, India's first Extreme Adventure zone in India.
Watch our Chief Travelling Officer, Kamiya Jani, take the epic fall in South Africa and you'll know what we mean.
Jumpin Heights
First established in the pristine hills of Rishikesh in India, Jumpin Heights strives to bring a spark of adventure in people's lives by letting them indulge in extreme sports, safely. Set up by ex-Captain Rahul Nigam, the freaky adventure service has also set up the highest bungee jumping point in India. It stands at an incredible height of 83 meters! Would you dare? Know more about them here:
The Launch
And now they are soon going to be in your favourite party place, GOA! The launch is on the 27th of
August which is a Tuesday. It will take place at the beautiful Maem Lake in North Goa, Bicholim District. Sharp at 10:30 am, the 2nd most thrilling Bungy Jumping Destination after Rishikesh, will begin! We can't wait to go bungee jumping with Jumpin Heights in Goa. Can you?
Age Limit
Anyone can go for this one of a kind experience as long as your health permits. Chronic conditions, however, cannot be dealt with by experts here. Pregnancy is another deterrent. Also, anyone above 40 years will have to acquire permission from the special team. These are the standard New Zealand policies being followed here. Do comply for your own safety.
Clothing
When indulging in adventure sports, one needs to be super careful about there clothing and footwear. They need to be super comfortable and airy for free movement and optimum enjoyment. So for Bunjee Jumping, you need to be wearing secure and flat footwear along with fitted tights/pants/shorts and t-shirts. Avoid flowy dresses and skirts.
Well, you have everything you need to get kickstart an even better Goa vacation now that you have more than one excuse to go! So gather all your friends and try this out for a different and thrilling time.
Deets:
Prices: Start at ₹ 3550
Address: Maem, Goa
Meanwhile, you can book a stay in Goa at the exclusive Curly Tales offer (Limited Period only) 

Also, watch CTO Kamiya Jani jump from the highest swing in New Zealand! Would you dare?