In 1541 AD, the iconic Charminar (Four Minarats) was built to celebrate the victory over a great plague that hit while Muhammad Quli Qutb Shahi was the ruler. We decided to visit the area in present day Hyderabad and found it to be a land of so much more! Land Bazaar around the Charminar has become a popular place for all the foodies and shopaholics in the city. Let's find out –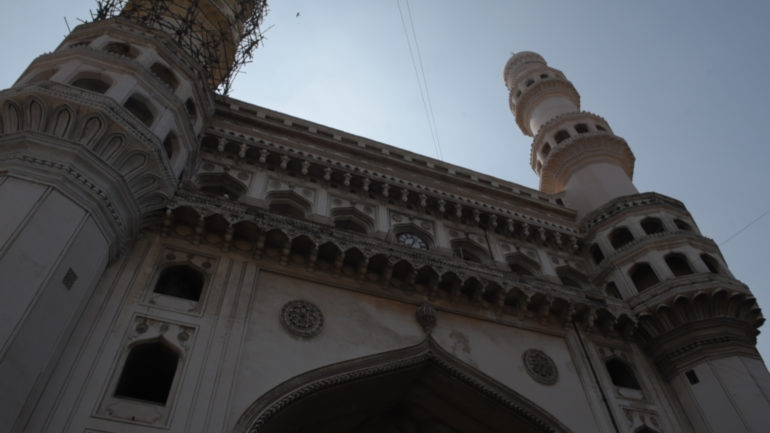 1. Eat Authentic Hyderabadi Biryani
You can't miss out on authentic Hyderabadi biryani while you're in Hyderabad. Although the queue at Shadab is long, but the mutton biryani there is totally worth it!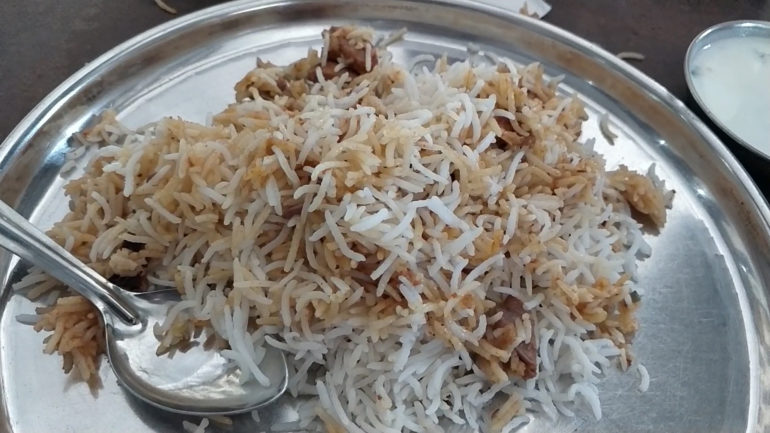 2. Go Pearl Spotting
If you're a fan of pearls, indulge in the famous Lulu Pearls. Straight out of the ocean, these pearls are represented in the form of pearl necklaces, bangles and many ornaments.
Also read: Enjoy This Gold Leaf Ice Cream At Huber & Holly In Hyderabad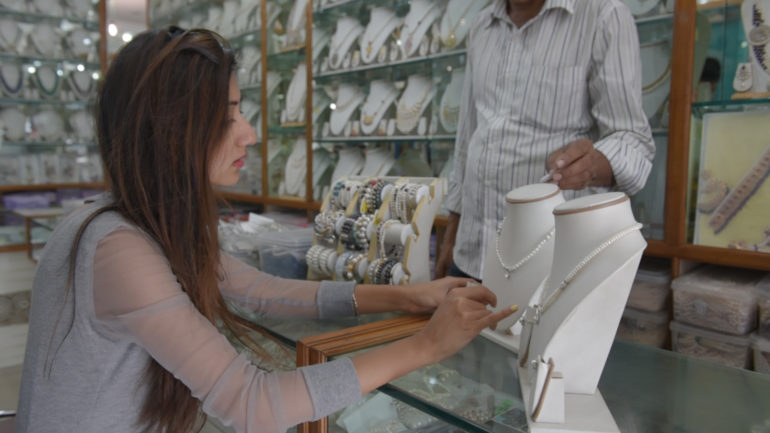 3. Visit The Bangle Bazar
Marvel at the choices for bangles at K.J Bangles here. Whether you'd like colorful bangles or glass ones, this is the place to be.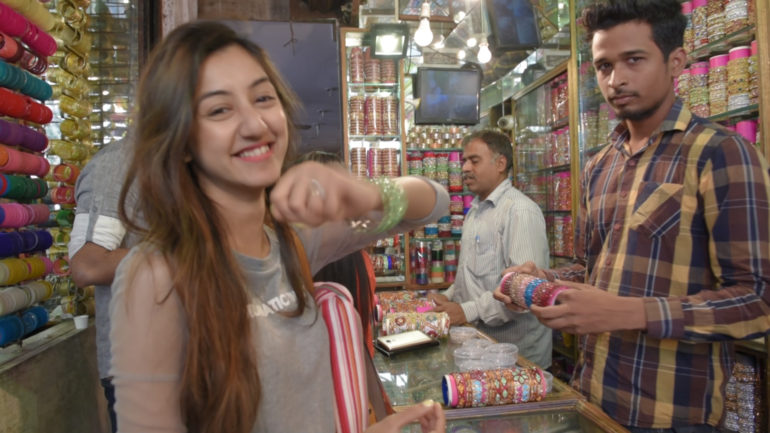 4. Buy Athentic Juttis At The Jutti Lane  
Take a break from your Jimmy Choos and Christian Louboutins. Feroze Juttiwala prepares juttis with gota or leather. These are elegantly made authentic juttis that you will only find in Hyderabad.
Also read: Now You Can Ride Back Into The 1800s With Sahib Sindh Sultan, The Train Themed Restaurant in Hyderabad
LIKE Curly Tales on Facebook | Instagram| Twitter
You can also subscribe to our newsletters