Christmas is coming up and we're all pumped for the celebration and the festive atmosphere. Mumbai is throwing grand parties for its Christmas bash so here are all the Christmas celebrations to look forward to in Mumbai –
1. The Irish House, 7 Outlets
Celebrate the most magical day of the year the Irish Way with unlimited food at ₹1095 ++ or get wasted with unlimited booze (beer, sangria, select hard drinks, select cocktails) at INR 795 ++per person. Get your kids along as they can avail the brunch at only at ₹495++. Chug down glasses of your favourite drinks and join the madness of testing your gaming skills with fun trivia, tongue twisters and one-minute tasks. There are also lots of special x'mas surprises like free drinks, vouchers and awesome goodies to make your day a whole lot merrier!
Also read: The Irish House In Mumbai Is Where Beer And Chocolate Come Together
Where: Across The Irish House outlets in Mumbai
When: 24th and 25th December
Offer: Unlimited Food at ₹1095 ++; Unlimited Booze at ₹795 ++; Kids Brunch at ₹495 ++
2. Hoppipola, Khar
Happiness is where wine is, so head over to Hoppipola and try out their new fun and super potent festive cocktails! With a wide variety of wine cocktails, Hoppipola promises you a fun evening with your friends. Pick from a variety of options available for you to taste. Try the newest Spiced Pear Sangria to get you into that christmasy spirit! Combined with fresh pear brandy, grape juice and cinnamon syrup, this one promises a melange of flavors. Looking for an old favorite? Try the Rose Sangria with rose petals. Hoppipola also offers you a chance to sip on Long Wineland Iced Tea made of rum, tequila, gin and wine –  this glass has it all!
Also read: Sindhful In Khar Is The Best Place For Sindhi Food Lovers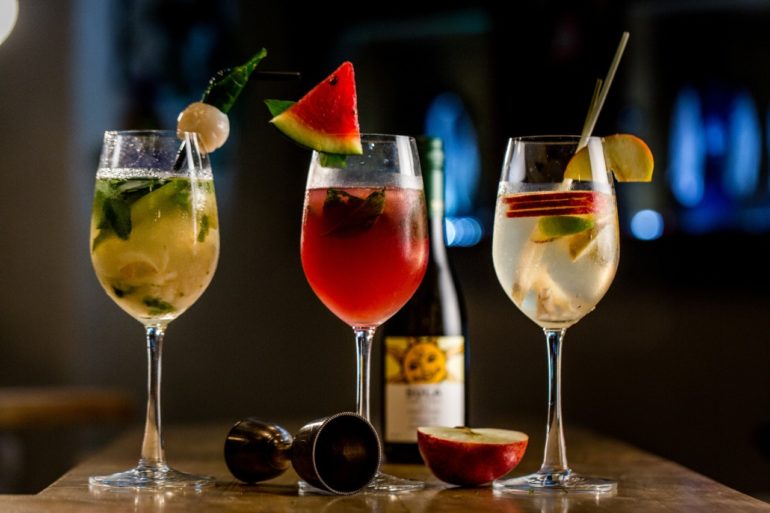 Where: Hoppipola, 757, Ramee Guestline Hotel, MD Ali Quereshi Chowk, S.V. Road, Khar, Mumbai
Phone: +91 7710010233, +91 7710010232
Offer: Christmas special cocktails
3. Yauatcha, Bandra Kurla Complex
The festive macaron collection at Yauatcha features flavours of the season, using combinations like mulled wine and chocolate ganache, while banana blends with spiced cinnamon and the classic lemon gets a sesame twist. The eight new macarons also highlight traditional winter flavours, drawing inspiration from nostalgic Christmas desserts and treats such as gingerbread and blood orange as well as comforting flavours of jasmine honey. Indulge in delightful flavours of macarons like Mulled Wine, Eggnog, Gingerbread, Banana Cinnamon, Lemon Sesame, Earl Grey, Jasmine Honey and Blood Orange. The newly introduced macarons are available to order from the a la carte menu for all day dining and will be a part of the festive collection for festive gifting hampers all through the month of December.
Also read: The 11 Best Chinese Restaurants Of Mumbai
Where: Yauatcha, Raheja Tower, First Floor, Bandra Kurla Complex, Bandra East, Mumbai 400 051
Phone: +91 9222222800
Offer: ₹100/- per macaroon (plus taxes and changes)
Valid till: 31st December, 2017

4. Tea Villa Cafe, 12 Outlets
To celebrate the festive and winter season Tea Villa Cafe is doing a "Strawberry and Christmas Special Special" this season. The menu will last until the season lasts that is almost a month or even more. The special menu is across all 12 outlets of Tea Villa Cafe across the city. The menu comprises of amazing Strawberry dishes in different forms like, Strawberry Ice Tea, Strawberry Mojito, Strawberry Shake, Very Berry Waffle, Strawberry Waffle, Berry Blush Cooler, Strawberry Pancake and Creamy Strawberry Crepe, etc.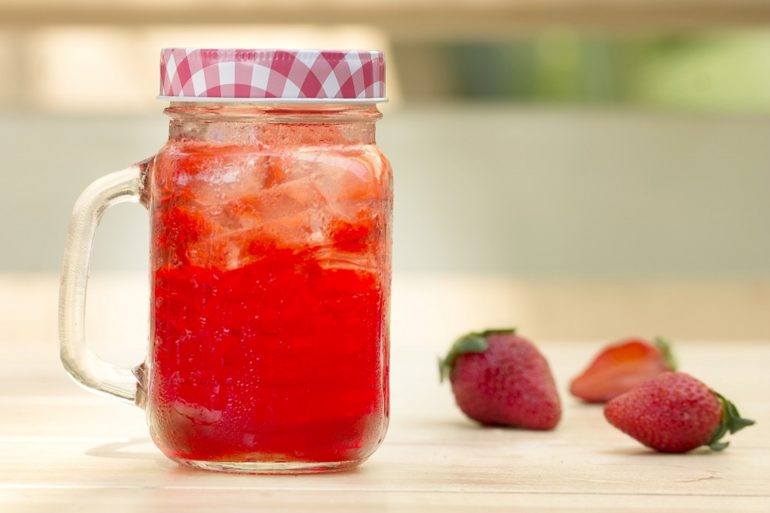 Where: Tea Villa Cafe, 12 outlets across Mumbai
Phone: 8080 850000
Offer: Strawberry Special menu
5. The Good Wife, BKC
You will be spoilt for choice this Christmas at The Good Wife. We have a special brunch, a special christmas food menu, a Christmas eve party and a regular La Carte menu through out. Christmas is here and we know that the special Christmas eve dinner and Christmas brunch is on everybody's agenda. The Good Wife has got you covered for all your Christmas plans! The special menu for Christmas, will be served on 24th & 25th for lunch & dinner. These two days, 24th and 25th, they will have the brunch spread available along with the a la carte menu and the Christmas Special menu as well. The Good Wife also has 4 Christmas special cocktails being served on their Christmas Eve Party (24th Evening). Their Christmas eve party is with Christmas decor and music of all genres- Commercial/Hip-Hop/House and a little bit of Bollywood.
Also read: Try Out The 6 Cheese Pizza At The Good Wife In BKC
Where:
The Good Wife, Ground Floor,-4 Block G, The Capital, Bandra Kurla Complex, Mumbai, Maharashtra 400051
Brunch:
12:30 PM to 4:30 PM
Brunch Price:
 ₹1650+ taxes (Without Alcohol) & ₹2500+taxes (With Unlimited Alcohol)
Christmas eve party: 
Starts at 
10 PM
6. Candy And Green, Breach Candy
It's beginning to look a lot like Christmas with Santa about to grant every cheese lovers wish! Put Candy and Green at the top of your wish list and head over to our eatery at Breach Candy to treat yourself to the giant cheese board which is coming to town for the holiday season. The cheese board which will be served with your choice of wine all day, has two cheese logs – red (with cranberry) and green (with thyme, rosemary and basil) accompanied by chive dip with an assortment of house made breads. The package deal is priced at ₹1500 for a bottle of wine (rose or white) and cheese board and ₹1700 for a bottle of red wine and a cheese board. 
Also read: Try Out The Funkiest Loaded Cocktails At Candy & Green
Where: Candy And Green, Hubtown Skybay, Breach Candy,, Bhulabhai Desai Marg, Breach Candy, Cumballa Hill, Mumbai, Maharashtra 400026
Phone: 022 2352 3413
Offer: Wine and Cheese festival
7.  La Folie Lab, Bandra and Lower Parel
La Folie Lab has curated a special Christmas menu for the festive season starting from 16th December, 2017 onwards. La Folie Lab brings to the traditional Christmas desserts and savoury menu perfect for Christmas brunch or dinner. Keeping in mind this season of celebration, La Folie Lab brings about sweet treats like the Traditional Christmas Cake and their version of Stollen bread made with German marzipan fruit loaf with rum, raisin and candied fruits that will surely keep you craving for more. Enjoy yourself a merry little Christmas Day with curated menu that consist of dishes like Roasted Pumpkin Veloute with truffle infusion, Turkey Croissant with house made cranberry sauce, Goat Cheese and caramelized onion tart with Balsamic and argula, Mushroom Blanquette with puff pastry, chives, tarragon oil and traditional English Roast with Chicken supreme breast with Buttered beans, Roasted potatoes, Yorkshire pudding and gravy.
Also read: Six Best Places To Have Desserts In Mumbai
Where: La Folie Lab, Bandra and Lower Parel
Phone: 9920657589, 9167937019
When: 16th December onward
Offer: Christmas special menu
8. The Little Door, Andheri
This year The Little Door, Andheri is doing an Ugly Sweater Party on 24th Dec, 2017. The uglier the sweater the more are your chances of winning some amazing stuff as there are awards for the same. What more the Entry is Free! Make sure to dress to kill since they will also be having the Ugly Awards for the following:-
-All-Around UGLY Sweater
-Most Original
-Best Couple Combo
-Most Likely to get Arrested if Seen in Public
-Most Festive
-Biggest Loser
-Funniest
-Most Likely to go Viral on Social Media
Also read: 10 Restaurants In Mumbai That Are Best For Kitty Parties
Where: The Little Door, Ground Floor, Plot B31, Shree Siddhivanayak Plaza, Opp. Citi Mall, Off New Link Road, Andheri West, Mumbai, Maharashtra 400053
Phone: 098999 28776
Offer: Ugly Sweater Party & Ugly Awards
When: 24th December
9. Old Wild West, Lower Parel
This Christmas set aside your little black dress and buckle up your boots, put on your bows and head to Old Wild West with your gang to chug on some beers, sip on whiskey and take the bull ride and begin your year end in a Wild West style. Satiate your Tex-Mex cravings with their scrumptious delectable like Tex Mex Veg Tacos, Oriental Paneer Chilly, Texan Chicken Tenders, Mexican Chicken Wings, South Style Fish Crackers and a lot more. To compliment they have Mexican Themed Cocktails including Mexican Wave, Cow Boy, Malta Whiskey, White Mexican and many more.
Where: Old Wild West, First Floor, Trade View Building Oasis Complex, Kamala Mills Compound Pandurang Budhkar Marg Lower Parel, Mumbai.
Phone: 022 6537 6677
Offer: ₹2000 /- Couple, ₹1000/- Girl Stag, ₹1500/- Guy Stag
10. Tasse de Thé, Fort
Tasse de Thé celebrates the spirit of Christmas by offering an intricately curated vegetarian menu, that will certainly tantalise your taste buds. Touted to be Mumbai's latest hideaway, this fine-dine & Tea Salon has come up with a scrumptious 5 course meal that will be served from 15th December, 2017 to 2nd January, 2018. You can enjoy the exquisite dishes that include Pumpkin & Rosemary Soup, Coastal Green Salad, Beetroot Starter, Red Velvet Pasta with Mascarpone Cheese and Mistletoe Entremet dessert at just ₹2,500 plus taxes. 
Also read: Tasse de Thé Is The Newest Tea Cafe In Fort And It Serves 300 Types Of Teas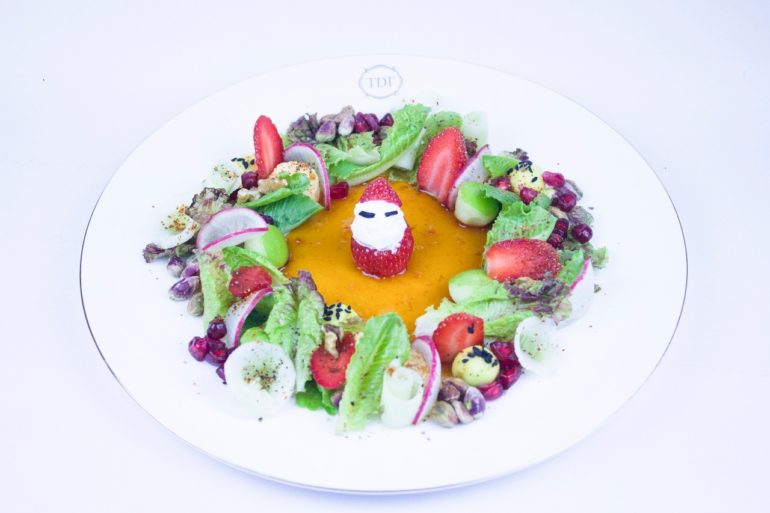 Address: Tasse de Thé, Ground floor, Islam Building, Veer Nariman Street, Fort, Mumbai 400001, Mumbai, Maharashtra 400051
Phone: 022 6237 3727
11. British Brewing Company, Palladium
There's nothing more exciting than celebrating Christmas over a delicious and hearty brunch. A delectable spread of soups, made to order eggs, appetizers, pizzas, pastas, mains and indulgent desserts paired with free flowing beers and cocktails is all you need to get your Christmas shining. Pick from pizzas like All Meat Fiesta, Seafood Mariana, Vegetarian Basil Pesto and more or choose from made to order pastas. The Christmas special mains include Cottage Cheese Steak with mushroom sauce, Sliced Roast Turkey with cranberry jus and Yorkshire pudding, Classic English Roast Chicken with black pepper sauce, Shepherd's Pie, Beer Battered Fish and Chips and more. Satiate those sweet tooth cravings with a traditional Plum Cake with vanilla custard and ice cream, Chocolate Rum Balls or a classic Caramel Custard.
Address: British Brewing Company, Level 4 & Level 5, Palladium, High Street Phoenix, Lower Parel
Phone: 02265656121
Offer: Christmas brunch
Cost: ₹1700/- (all inclusive) for food and mocktails, ₹ 2200/- (all inclusive) for food with draught beer, house wine and cocktails on the menu
When: Sunday and Monday, December 24 and 25, 2017
12. Gateway Taproom, BKC
Gateway Taproom introduces its very special brew only for the occasion of Christmas – Christmas Scotch Ale. Inspired by Scotch ales of Scotland, this beer is deep copper to brown in colour, has a rich malty and caramel sweetness that is perfectly complemented by the unique sourness imparted by a day long mash and the subtle warmth of alcohol! In other words, a perfect Winter Warmer to bring on the celebrations. But things don't stop at drinks. Along with the scotch ale, gorge on our scrumptious burritos which have cilantro lime rice, corn, black beans, grilled peppers, cheese, sour cream and spicy salsa with options of smoked paprika mushroom, chicken or chopped steak. They also have desserts like the Cinnamon Roll served with Vanilla Ice cream and mouth-watering Cupcakes to blow your mind.
Also read: Beer Lovers! You Just Cannot Miss The Beer-A-Misu At Gateway Taproom
Address: Gateway Taproom, Godrej BKC, Building, Ground Floor, Unit no. 3, G Block, Bandra Kurla Complex (E), Mumbai, Maharashtra 400051
Phone: 022 2653 4748
Offer: Celebrate Christmas with Ale and Hearty Burritos at Gateway Taproom
When: 15th December onward
Cost: For walk in customers before 9:00 pm – no cover charge, For walk in customers after 9:00 pm – cover charge ₹2000/- per person, For table reservations at 8:00 pm – no cover charge, For table reservations at 10:30 pm – cover charge ₹2000/- per person
13. 1Above, Kamala Mills
What better way to celebrate Christmas then with bubbly and overflowing tables of 1Above's annual Xmas brunch spread and Christmas eve Pillow Party? Glitzy décor, cozy atmosphere and indulgent dining option will indeed make your mood Merry. You can choose from a multitude three course feast varieties that include Hot Oriental Style Soup, Focaccia bread, Cigar rools, Kung Pao Potatoes, Green Thai Curry, Mexican Pizza, Balsamic dressing Nachos with Salsa, Matka Phirni, Rum cake. Leveling up the experience you can appease Italian, Wok and Mumbaiya live Chaat station. Unlimited Sangrias, Cocktails and Mocktails will certainly lift your spirits high!
Address: 1Above,2nd floor, Kamala Trade House, Kamala Mills, Senapati Bapat Marg, Lower Parel, Mumbai 400013
Phone: 7700064111
When: 24th December, 2017
Cost: ₹999 (Non – alcoholic package) and ₹1299 (Unlimited Alcoholic package)
14. Woodside Inn, Lower Parel
The limited Christmas menu at Woodside Inn consists of Classic French Onion Soup, Confit Duck & Lentil Salad which will have marinated baby beets and honey mustard, Pork Meat Loaf consists of local chorizo lard, streaky bacon, pickled veg with toasted brioche, Filled with mushroom duxelle, potato puree, bourbon & chili we will have Tenderloin Wellington with its intense and peppery finish. Toast your perfect moments with new Christmas cocktails like BBQ Mary which will have Smirnoff, House BBQ Mary Mix, Cranberry Mule made of Smirnoff, Cranberry Juice, Ginger, Belgian Witbier, Winter Manhattan a mixture of Jim Beam, Sweet Vermouth, House Herb Liqueur Spice House Syrup, For all the wine lovers we have Mulled Wine on Tap which will include Red Wine, Triple Sec, Brandy, House Spice Syrup Brandy Infused Dry Fruits.
Address: Woodside Inn, Plot No. 126, Todi Building, Ground-First Floor, Mathuradas Mill Compound, Senapati Bapat Marg, Lower Parel, Mumbai, Maharashtra 400013
Offer: Christmas menu
When: 19th December onward
15. Craft Bar, BKC
It's the month of celebrations and Craft Bar promises to make it a happy Christmas with it's winter special menu. Take all the hassle out of choosing your dinners, as Craft Bar offers you the best set meal. From soups to pastas, roasts to desserts, Craft Bar has got a whole collection of mains and sides that are sure to get you out of any 'what's for dinner' dilemma. Start your meal with a Roasted Pumpkin and Sage with spiced ricotta soup or the Minestrone & Bacon with basil oil. Soups keep you warm and cozy during winters. For the mains, Craft Bar offers a variety of winter dishes like Risotto with roasted pumpkin, Herb Fettuccini with Brussels sprouts and Roast Chicken with rosemary potatoes. Winters are incomplete without Pork and Lobster. Try the oregano marinated grilled Pork Chops with maple roasted sweet potato and chili-oregano marinated Lobster with creamy mushroom duxelle. As they say, the best memories are made gathered around the table. No celebration is complete without desserts. Indulge with Strawberry & Mascarpone Tart or the Warm Christmas pudding with spiced whisky sauce. Isn't it the best winter meal?
Also read: Try The New 'Gola Cocktails' At The Craft Bar In BKC
Address: Craft Bar, Unit 001C, Hallmark Business Plaza, Sant Dnyaneshwar Marg, Near Chethna College, Bandra East, Mumbai, Maharashtra 400051
Phone: 022 6500 1616
16. MRP, Dadar
Get Naughty or Nice and be merry. Sing some gingles, do some giggles, grove on to your favorite tunes and let your naughty side be on the dance floor. Head over to MRP, Dadar, list yourself under Naughty / Nice and experience Christmas on another level with unlimited free flowing alcohol, craziest cocktails and smoothest mocktails. Join us on Christmas eve to enjoy the melodious soulful ragaas by Band Malkaush from 9.00 Pm and give your Christmas a twist of Indianess with Sufi Rocks, Semi Classical and Indian Folk. All Nice people out there don't forget to sip on the Santa special Cocktails like Blushing Santa, Santa Winter is here, White Christmas and many more. We know our naughty guests prefer some hard liqueur and worry not the large pegs will be waiting for you on the table.
Also read: Let's Combine Desserts And Games With The New Chocolate Jenga Tower At MRP, Dadar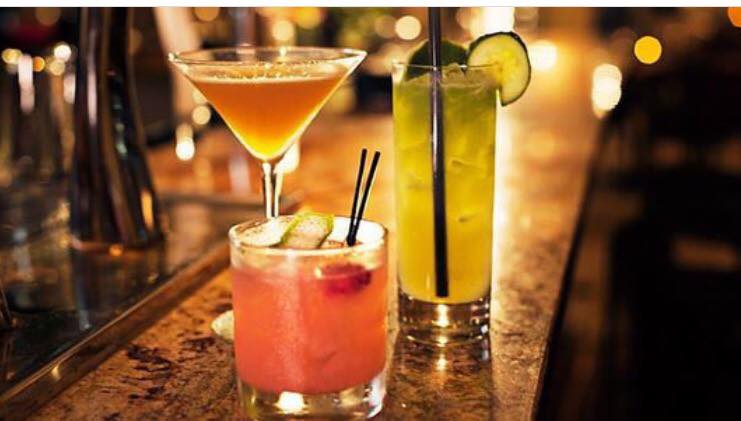 Address: My Regular Place (MRP), 20, Dharamputra, Pritam Estate, Dadar East, Mumbai -14
Phone: 8806713545
Naughty Deal: ₹1399++
Nice Deal: ₹799++
16. TAPPA, Kamala Mills
TAPPA in Lower Parel has a special curated menu for Christmas. The highlights of the menu include Riceless Chicken Biryani, Lemon Barley Amaranth Salad with Hanuka Honey Dressing, and Chargrilled Broccoli N Button Mushrooms. There are plenty of other starters and mains in the menu so Christmas is going to be very festive at TAPPA.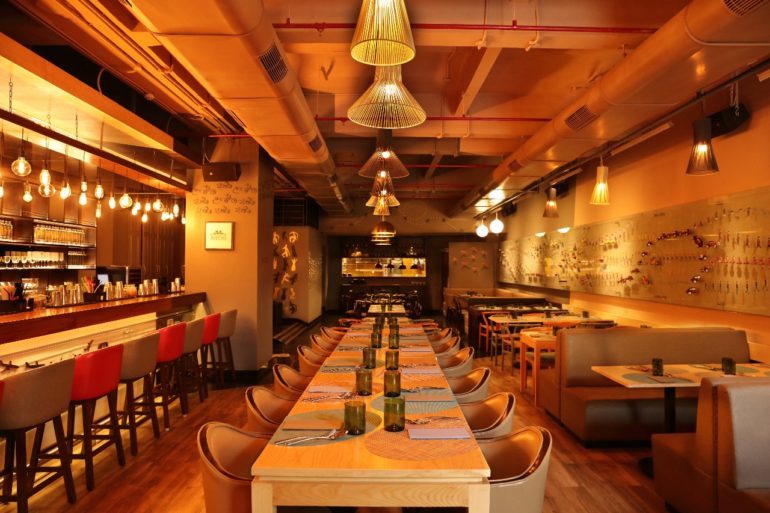 Address: Unit No 9,trade View Building,oasis Complex,kamala Mills, Lower Parel, Mumbai, Maharashtra 400013
Phone: 077108 52244
Offer: ₹2500 per person
17. Carouse – Contemporary Kitchen & Bar, Lower Parel
This Christmas shindig at Carouse holds a bundle of entertainment for the urban party goer. Wherein, 5 best party curators of the town have designed this masterpiece giving you an adequate space to show your moves. Expect 7 different surprise acts for your uncompromising entertainment quotient at this massive ​venue. Keeping the night at its pace devour on appetizing entrees and unlimited flow of selected drinks to keep'em glasses flowing all night long! Sip on classic Christmas cocktails like the never go out of fad Egg Nogg. Bite in to the Christmas special entrees, Turkey Parmigana & Christmas Fried Chicken.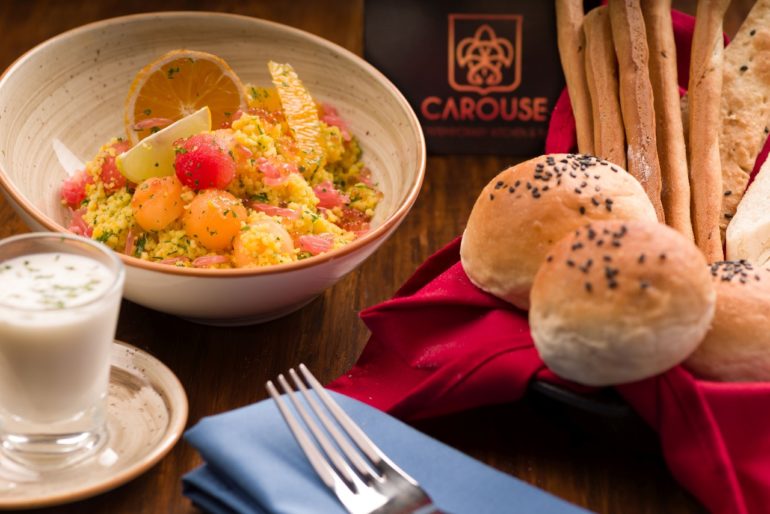 Address: Level 1 , P-2 building, Raghuvanshi mills Estate,Senapati Bapat Marg, Lower Parel West, Mumbai 400013
When: 24th December
Cost: ₹3500/-* inclusive of everything unlimited
18. Bonobo, Bandra West
On Sunday, Bonobo brings to you the Fra La La La Christmas Eve Party. Catch DJ Benedict, Reji and Pradeep Maharana spin a mix of old school hip-hop funk and retro classics. DJing since 2009, Benedict has expertise and dexterity while performing for crowds at several places with diverse vibes. He started playing the violin at the age of 9, which is how he got into music. After that, he started becoming more involved and interested in sounds and how they merge to produce expansive rhythms. DJ, Turntablist, Educator, and Curator. For more than 17 years the multi-faceted wizard known as Reji Ravindran has been donning various hats in Mumbai's electronic & alternative music scene. Born in Mumbai, Reji was bitten by the music bug during the 90s.  Pradeep Maharana has been active behind the decks for over two decades. Plying his trade from an era when music was played on cassettes and vinyl, and there were only a handful of DJs in the whole of India, he started his journey at Leopold's Cafe in Mumbai in 1992.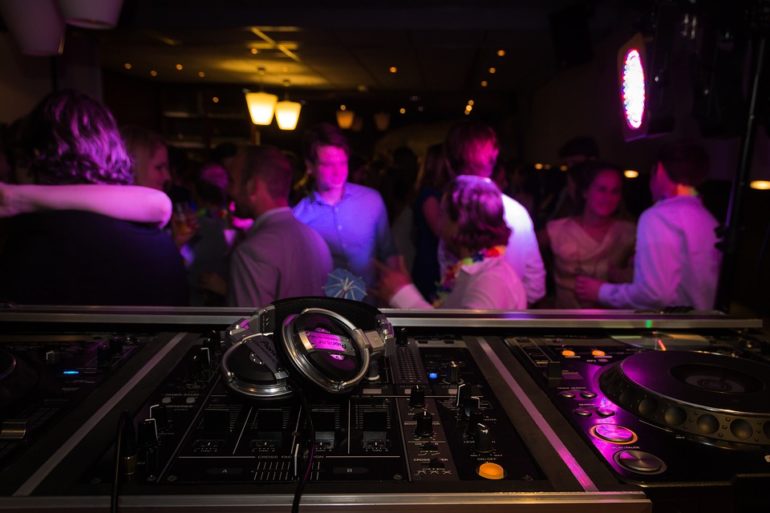 Address: Bonobo, 2nd Floor, Kenilworth Mall, Phase 2, Off Linking Road, Bandra West, Mumbai: 400050
Phone: 022 2605 505
When: Sunday, 24th December, 2017
Time: 9 pm onwards
19. Sea Princess, Juhu
Jeon has just the perfect Christmas planned for you. Celebrate Christmas with your loved ones at the Christmas special buffet spread at Jeon. For those who'd like to make merry in the evening, Jeon has a special evening with live music. The lavish buffet spread comprises items like classic Christmas special soups, starters, mains, salads, desserts, live counters and a glass of wine. Roast turkey, santa's grilled pork chops, Rudolph's beef wellington, chocolate snow men, strawberry mini santas, boozy xmas brownies are just a few of the exciting dishes on the menu to watch out for!
Address: Jeon Eatery, Sea Princess Hotel, ​Ground Floor, Juhu Tara Road, Mumbai 49
Phone: 9833833766/ 9167397989
When: 24th December and 25th December, 2017
Cost: ₹1,887 per person
20. Rikē-Terrace Bar & Grill, Andheri
No celebration is complete without a signature drink and delicious food. As we all know Christmas is our favorite time of the year, and to add more glitters to it Rikē-Terrace Bar & Grill has introduced a specially curated Christmas menu with season's special ingredients and holiday themed cocktails. Dig into their scrumptious menu with various options like Mushroom chowder (Creamy Mushroom soup with a freshlybaked loaf of bread), Lobster Bisque(lobster and seafood soup served with a fresh loaf of bread) and lip smacking starters like Grilled chicken sliders(grilled chicken mini burgers marinated in bbq sauce on a base of lettuce and creamy mayo), Grilled prawns in honey siracha sauce, Fried fish balls in tartare sauce, Cottage cheese & guacamole sliders, Smoked Turkey Bagel and much more! Satiate your hunger with options like Slowly roasted christmas turkey(Roasted turkey marinated in red wine sauce served with mashed potatoes and cranberry thyme). Asparagus & parmesan fettuccine with garlic bread, Soy grilled fish (grilled fish glazed with soy served with flat noodles and grilled vegetables) & Mushroom & broccoli risotto with bread loaf.  End with a sweet note with delicious desserts including Blueberry Cheesecake, Red Velvet Muffin and  ApplePie with Ice cream. Get into the festive spirit & enjoy a week long treat with a range of Christmas special cocktails like Cranberry Mojito, Christmas Martini, Pomegranate Mojito, Rose Sangria, Christmas Tree and many more! What's more? They even serve Sheesha.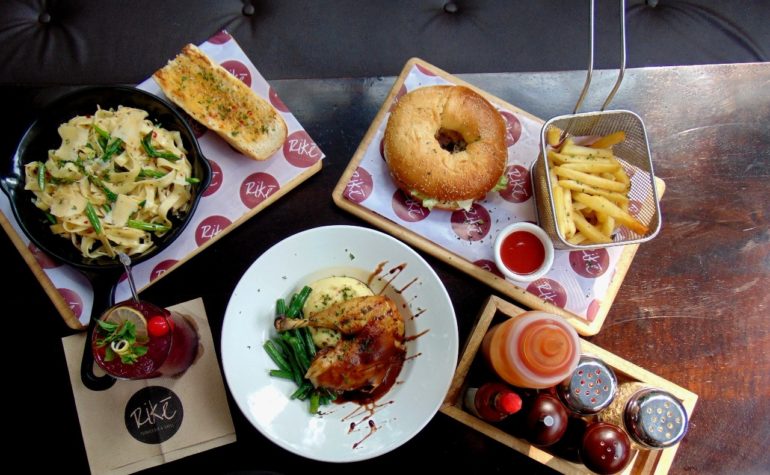 What:
Christmas Special menu
When: 

20th December- 26th December

. 2017
Address: Dream Works, C18, Dalia Estate, Off Andheri Link Road, Veera Desai Road, Above Doolally taproom, Andheri West
Timing: 
12.15pm to 1.00am
Contact: +91 9167469032
21. Su Casa, Bandra
When it comes to Christmas Eve, all you need is some delicious winter food and a great band to compliment the drinks. This year Mad Men Events bring to you the best of both worlds at Su Casa. Get your spirits high as you witness Ankytrixx perform live for you and get the night alive in association with VH1. Celebrate the festive season and enjoy the all evening long Christmas party at Su Casa with Ankytrixx –  currently winner of  DJ of the year & ranked No.1 in India for Electronic Music. Indulge in the best food from Su casa's extensive delicious menu. Gorge on the Patata Pav or the Lamp Dumplings as you sip on a variety of unique cocktails. Eat, Sing and Dance with Ankytrixx as you bring in Christmas with your friends at Su Casa this year!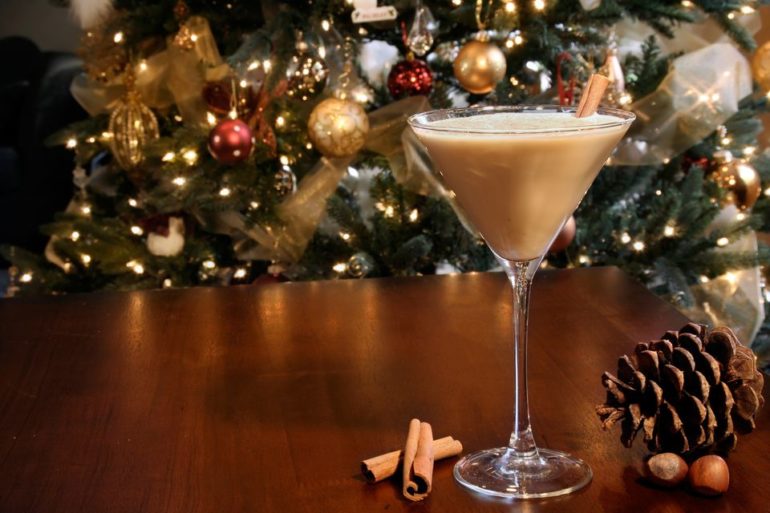 Offer: 
2500 full cover
When:
24th December 2017

Time:
9 pm
 onward
Address: 
Su Casa, A, 26, KC Rd, Vaidya Nagar, Bandra West, Mumbai, Maharashtra 400050
22. FLYP@MTV Cafe, Kamala Mills
FLYP@MTV Cafe is hosting the Longest Christmas Party which will last for two days. With live acts like music, dancing, bar acts, great food and even better cocktails to sip on, FLYP@MTV Cafe has ensured you party harder this Christmas.This Christmas MTV@FLYP Cafe is all set to spoil you with the Longest Christmas Party. The party starts on Saturday 24th December where Amarabha and Band will be performing Indie-folk music followed by DJ Duanne dropping some commercial hip-hop tunes and get the party started. On Monday, 25th December, enjoy a live performance by Guwahati based Anisha Saikia who is a trained tabla master and guitarist and DJ Manas​ will take the party forward all the while you can enjoy on excellent food, juggling and drinks. DJ Duane, has been on the forefront of music scene for quite some​ years. From showcasing his sounds in clubs ​in Mumbai and​ he is one DJ who will ensure you dance through the night. ​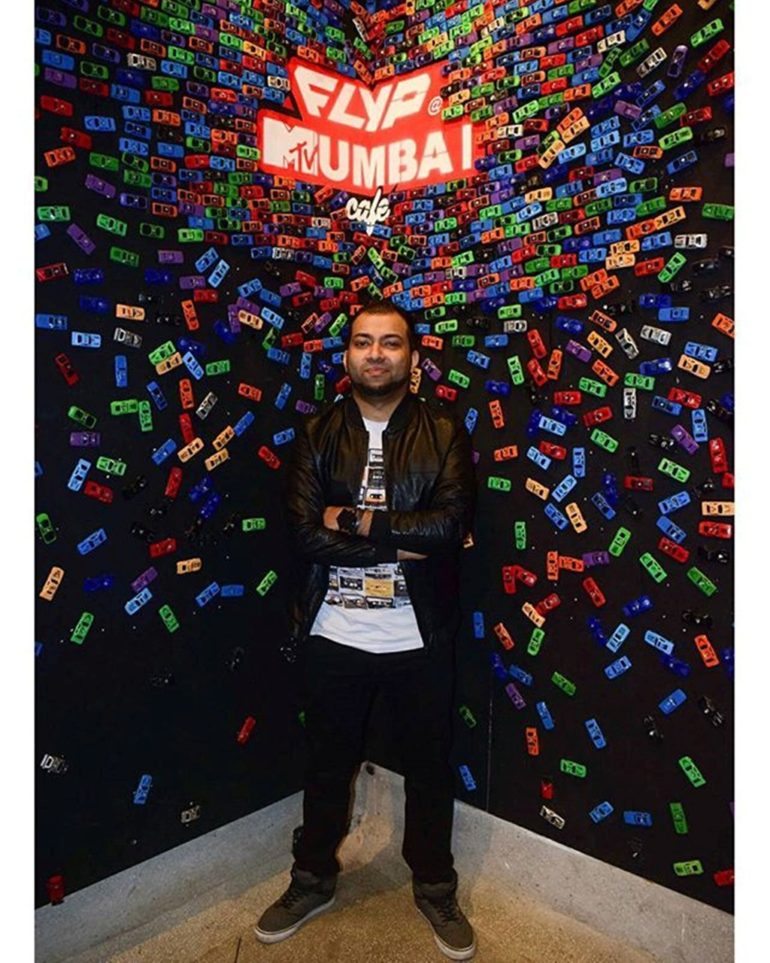 ​
When: Sunday, 24th December 2017 and Monday, 25th December 2017
Time: 12 pm onwards
Entry Fee: ₹500/- (per day)
Contact Number: 022 49710144, 022 30151052 or +91 9703129704
22. KODE, Kamala Mills
Add a dash of yum and a sprinkle of goodness to your Christmas Eve Celebrations this year by indulging in KODE's sumptuous festive menu and drinks. KODE prepares to surprise you with a carefully curated chef tasting menu paired with wine and whiskey. Guests will be greeted with a Mulled wine and they can expect to find the full carte on offer for Christmas Day, alongside a 'special' chef tasting menu that includes the best wine and whiskey pairing and a slice of plum cake. Choose from a variety of alcohol that will be on offering like the Ti Amo Prosecco, Ketel One Vodka, Sangria, Aperol Spritz, Loius Roderer Champagne, The Ardmore, Bowmore 12 year old whiskey to name a few. Pair the drink of your choice with your favourite sushi at the sushi bar or head over to the mezze & tapas bar  to grab a bite of a hummus beiruti. If you feel like indulging in the holiday spirit, there's also the cheese platter on the menu. With a cool but intimate industrial setting, KODE will be the perfect place for Christmas brunch this year. Draped full of festive spirit, the place will be beautifully decorated in traditional Christmas decorations like a wreath, 8ft. Tall Christmas tree and delightful gingerbread houses as centerpiece on all the tables, set off by twinkling lights. To finish off a hearty spread fit for a king, dessert is always a must! At the brunch, pick from blueberry baked yogurt, tiramisu, panna cotta and more to feel the season's festive cheer on your taste buds. With so much to offer, looks like Santa is blessing patrons generously this year.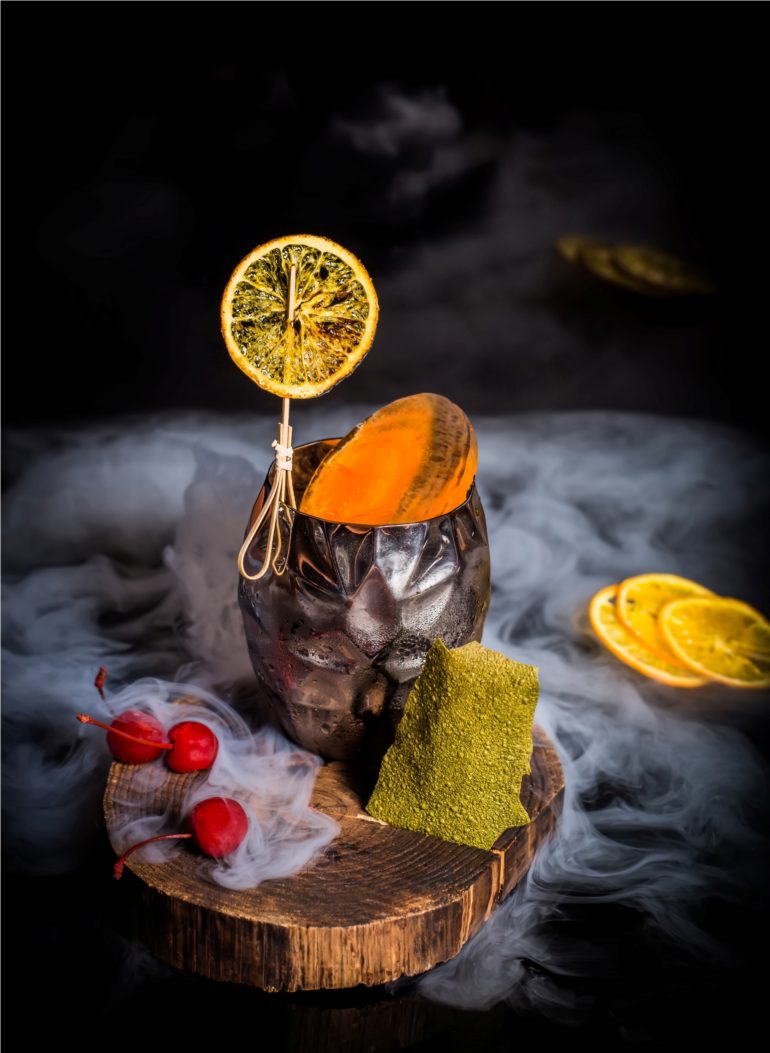 Where: KODE, Gate No 4, Kamala Mills Compound, Lower Parel, Mumbai 400013
Phone: 077188 82924
Approx cost: ₹2400 for two people