Fancy some contemporary Asian fare? Well, now you can indulge in some amazing food at Keiba in Mahalaxmi. With the right kind of food an ambience to die for, Keiba and Curly Tales are bringing you an exclusive offer where you can partake of an unlimited 3-course Asian meal at just ₹899! And that's not all, you can also enjoy a sumptuous meal here on Christmas Eve when Keiba hosts its Christmas Party. Now, isn't that a steal deal?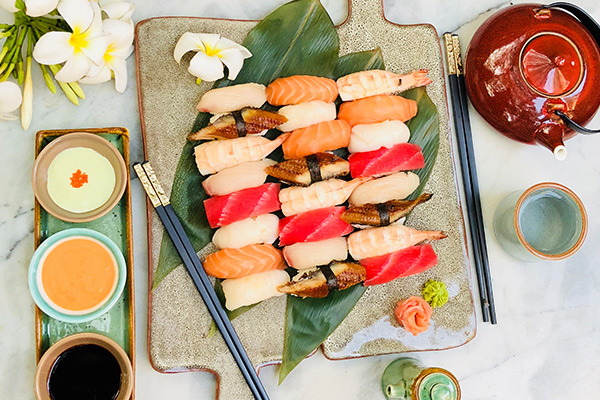 Offer 1 - Unlimited 3 Course Meal @ ₹899
Mon - Thurs (Lunch/Dinner)
Menu: See below
If you love Asian cuisine as much as we do, then you will be excited to know exactly what dishes you can hog on. You have multiple options in the appetizers and even more when it comes to the main course. Choose from vegetarian appetizers like Turnip Cake, Cottage Cheese Black Pepper and on the other hand, the non-vegetarians get to choose between Cantonese style Chilli Chicken, Chicken Thai Basil and more. And since there's so much more to choose from, how about you take a look at exactly what you can dig into below.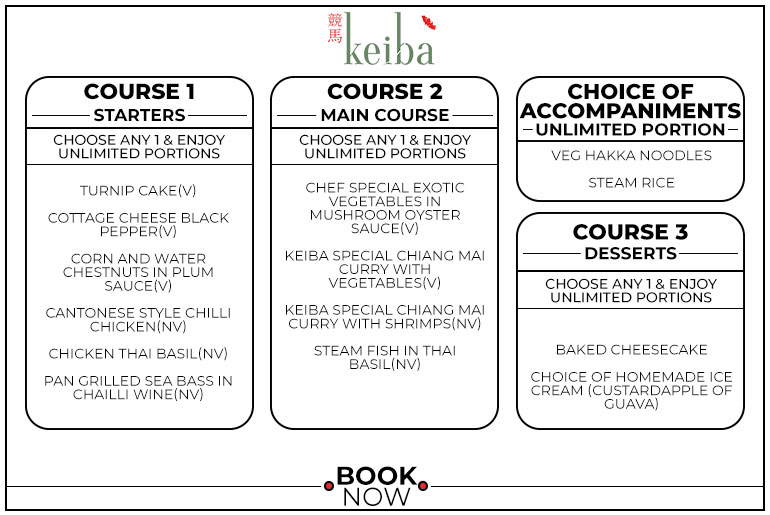 Offer 2 - Unlimited 3 Course Meal @ ₹1299
Fri - Sun (Lunch/Dinner)
Menu: Same as above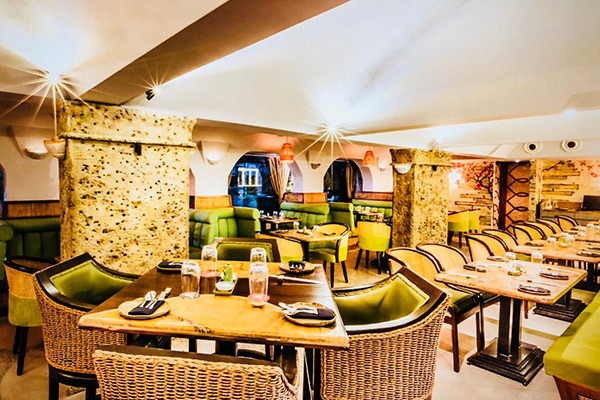 If the idea of a long and laid back brunch over the weekend pleases you, then you can avail this amazing offer over the weekend too. From Friday to Sunday, dig into an array of apps, mains and delectable desserts. We think this is the best way to celebrate the end of a long week.
Offer 3 - Christmas Party (Unlimited Food & Alcohol) @ ₹3500
24th December 11 pm - 25th December 4 am
Menu: See Below
If you don't have any concrete plans for Christmas Eve, then Keiba has your back. Get into the Christmas Spirit at the Christmas Party at Keiba at ₹3500 (all-inclusive). As for what's on offer, you get unlimited food and drinks with this deal. And when we see unlimited drinks, we mean premium imported alcohol with the likes of Chivas Regal, Absolut, Bacardi and more. This Christmas Party is going to be the envy of everyone out there. And the food menu is more than worthy of a mention. From appetizers like Butter Garlic Prawns, Korean Chilli Potato to mains like Green Thai Curry and Chow Fan Rice. There's something for everyone. It's time to put on your party hats because this one is going to be a banger. Starting at 11 pm in the night, the party is going to continue up until 4 am in the morning! With the alcohol flowing and food aplenty,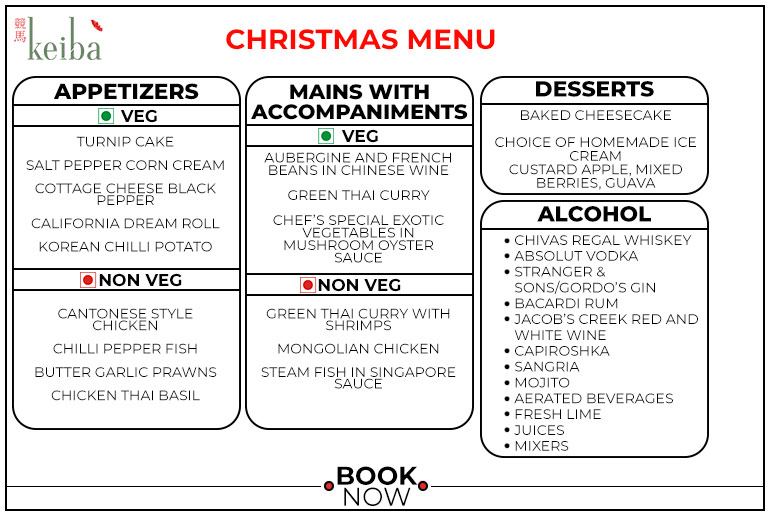 Address: Keiba, Royal Western India Turf Club, Mahalakshmi, Mumbai, Maharashtra 400018