Why dress up to party, when you can dress down instead? Don your PJs, get out your snuggest socks & head straight to Mahalaxmi's Tote Talli for the biggest and the wildest Pajama Party happening in Mumbai on Saturday, 16 November 2019 - 8 pm onwards.
Pay just ₹599 instead of ₹899 and get ACCESS TO THE PAJAMA PARTY + FREE ACCESS TO THE LIL FLEA + 1 FREE BEER + 1 COMPLIMENTARY EYE MASK! 
Curly Tales Brings You The Craziest Pajama Party
https://www.youtube.com/watch?v=P45lzxL8CYQ
On Saturday, the 16th of November, throw out your heels, your dresses, your jackets & your jeans and bring in those comfy PJs, night-gowns, flats and head-bands because Curly Tales is organising the city's biggest and the wildest Pajama Party at Mahalaxmi's Tote Talli.
BOYS, wear your shorts, pajamas & your chappals because we aren't going to stop your entry. We're going to celebrate it! PS: Don't forget to collect your free eye mask (APPLICABLE FOR GIRLS TOO!)
At this year's LITest Pajama Party the only thing we guarantee is that you're NOT going to sleep all night! Imagine the Insta stories, the memories, the gossip & the crazy fun – now multiply that by 500 – and you've got yourself a Curly Tales styled Pajama Party.
We're not ones to brag, but when we throw a party – we really know how to throw a party! So prepare yourselves for a night of Pillow Fights, Beer Chugging Contests and more. We'll tell you what all we have in store.
https://www.youtube.com/watch?v=OG42ml89k7s
Pillow Fight
Is it even a true Pajama Party if you don't have a pillow fight? This epic battle will have 2 contestants battle it out with pillows & the last man/woman standing will be crowned the ultimate Pillow Fight Champ!
Beer Chug Contest
Drink till you drop or you win! If you consider yourself a chugging professional, the stage is set. The drinker will chug from a mug and the one who finishes fastest wins!
Pajama King & Queen
If you're dressing up (or dressing down) and you've really outdone yourself – who are we to not bow to your greatness! We'll crown you our Pajama King & Pajama Queen and you'll win more than just a crown.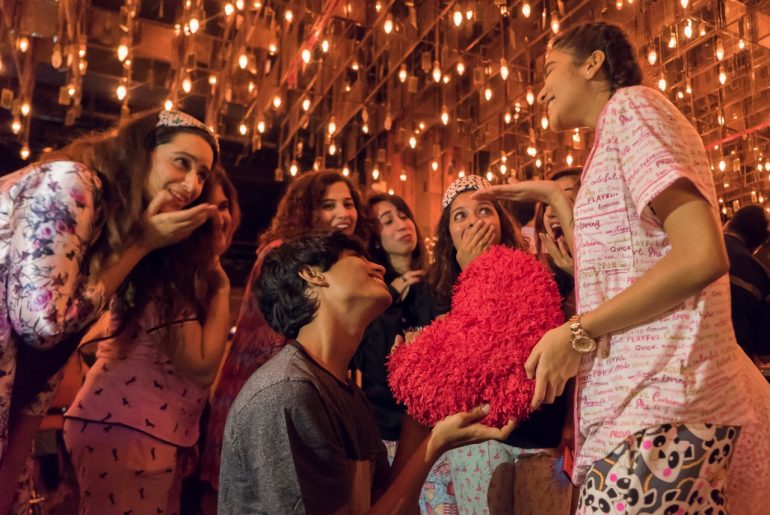 Best Pajama'ed Couple
Matching Pajamas, Quirky Pajamas – whatever it is that makes you and your plus 1 stand out wins the Best Pajama'ed Couple Award.
Selfie Booth
Ab Pajama hoga, party hogi toh selfie toh banta hai na boss? Go crazy with our props, get your gang & go clickity click!
Win A Night At The Tropical Retreat Luxury Spa & Resort In Igatpuri
And that's not all, for three lucky contest winners win a night's stay at the Tropical Retreat Luxury Spa & Resort in Igatpuri!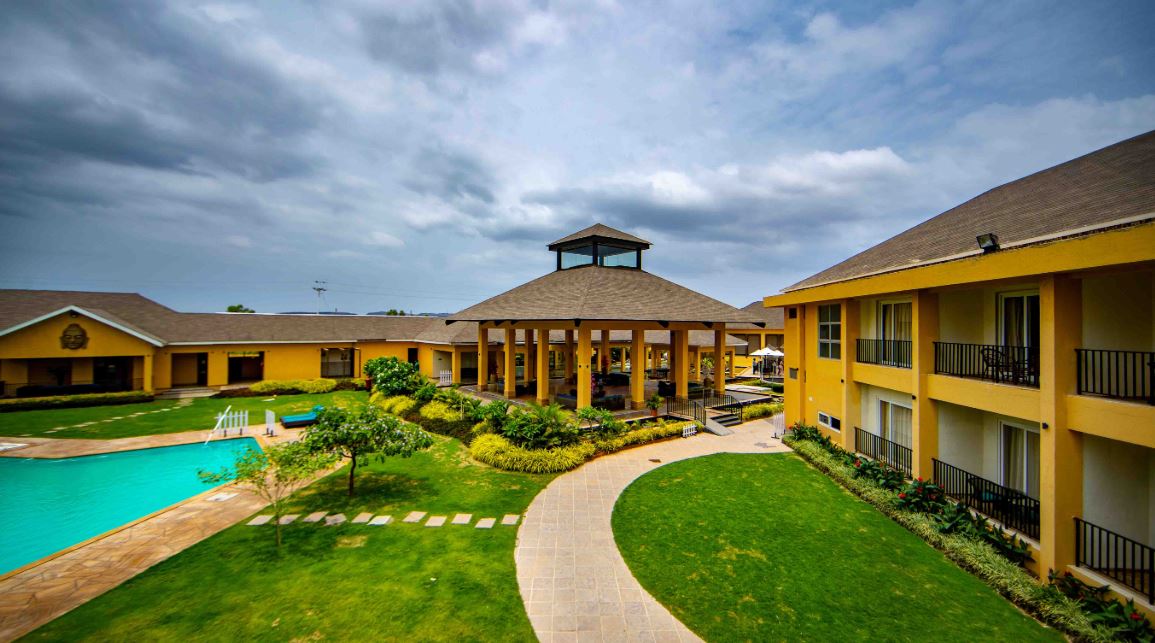 For queries on the Pajama Party, please drop a Whatsapp message to +91 93247 75568
Here's a sneak peak into last year's Pajama Party:
Date: Saturday, 16th November
Timing: 8pm onwards
Address: Tote Talli, Level One, Tote on the Turf, Gate 5 and 6 Mahalaxmi Racecourse, Mahalakshmi, Mumbai, Maharashtra 400018
Terms & Conditions
Terms & Conditions:
Dress code: Comfiest avatar
Lil Flea access: Complimentary access to the Lil Flea is valid on Fri & Sat only 
Ticket price is only for the entry. Food & Drinks is not included unless specified
Ticket Price is inclusive of taxes
This package cannot be clubbed with any other offer or scheme
Vouchers once purchased cannot be refunded 
Venue T&C applies
Legal drinking age applies 
All government rules apply