You can find practically anything in Mumbai. Even a Kashmiri restaurant if you look hard enough. Kashmiri cuisine is one of the most unique cuisines you will find in all of India. With a cold climate and the resources available, their food is indeed delicious and a treat to have. And you can sample all that and more with this exclusive deal from Curly Tales at Poush - The Essence of Kashmir.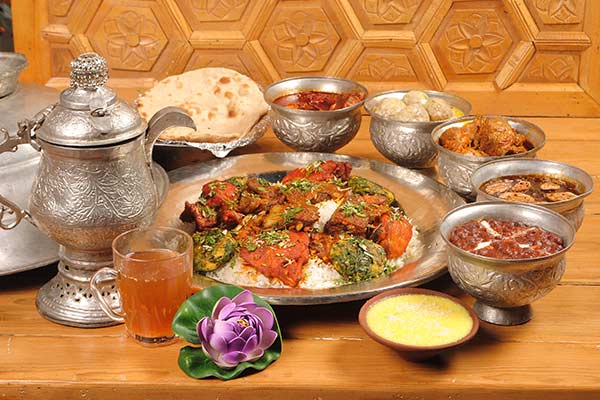 What To Expect At Poush - The Essence of Kashmir?
Poush has been around since 1997 and it lives by its name. It truly emulates the essence of Kashmir in its food and decor. With this deal of Curly Tales you can indulge in the authentic culinary delights of Kashmir. And you get to choose between 4 different thalis. So, let's see exactly what you get to sample in the Trami Veg Thali. Start off with the Kahwah which is a tea that is intrinsic to the region of Kashmir and proceed to dig into a thali that comprises of appetizers made out of lotus stem along with the famous Dum Aloo. You also get to try out Kashmiri Spicy Chhaman and more. As for the non-vegetarians, you are in for a real treat! Kashmir is known for its meaty dishes and you get to dig into spicy Rogan Jos, Rowanjun Kokur and more. Not to mention juicy Seekh Kebabs. The Trami Thali is so big that it has to be shared between 4 people. But if you are the kind of person who doesn't like to share their food then, you can opt for the Veg or Non-Veg Thali.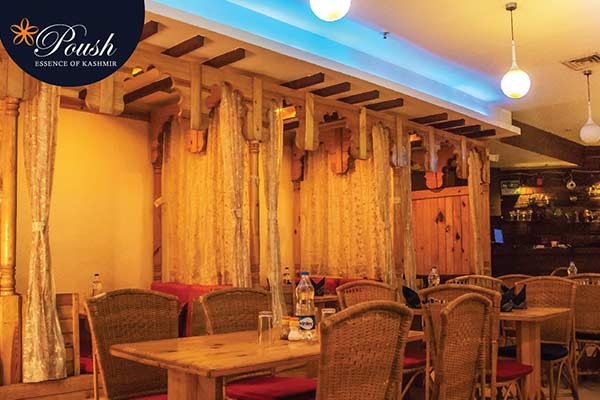 Offer 1: Veg Thali at ₹449 instead of ₹604
Offer 2: Non-Veg Thali at ₹549 instead of ₹704
Offer 3: Trami Veg Thali at ₹1,999 instead of ₹2499
Offer 4: Trami Non-Veg Thali at ₹2,999 instead of ₹3499
Validity:
The Sale of these vouchers end soon, however, the vouchers are valid for a period of 2 months from the date of purchase. Grab them now!
Details:
Timings: 12:30pm – 11:30pm
Address: Poush - Essence of Kashmir, 8, Raj Infinia, Near Movietime Cinema, Evershine Nagar, Malad West, Mumbai
Terms & Conditions:
Reservation is mandatory & subject to availability
Validity: Voucher can be redeemed anytime within 60 days from the date of purchase
Voucher only valid on the Thali
The advertised price is inclusive of all taxes and charges
Please present the voucher at the restaurant prior to placing your order
This voucher is valid on all days except 25th December, 31st December and 14th February
This voucher cannot be clubbed with any other offer/promotion
This voucher is valid for Dine-in only and not valid for takeaway & home delivery
This voucher is non-cancelable & non-refundable
Restaurant Rules and Timings apply
For any further queries please contact us on 

hey@curlytales.com