Dubai is known for a vibrant food scene and if you're a burger lover, the city is sure to spoil you for choice. From juicy loaded burgers to tasty beef burgers and the big portion of American burgers, there's everything that you can relish in Dubai. And now, to take the Burger craze to the next level, the emirate is soon going to get yet another brand new outlet. Burger fans get set to head to Big Mouth in Dubai's academic city this month!
Also read: Dubai Gets A Retro American 50s-Themed Diner 'Sauce' And It's Already Viral On TikTok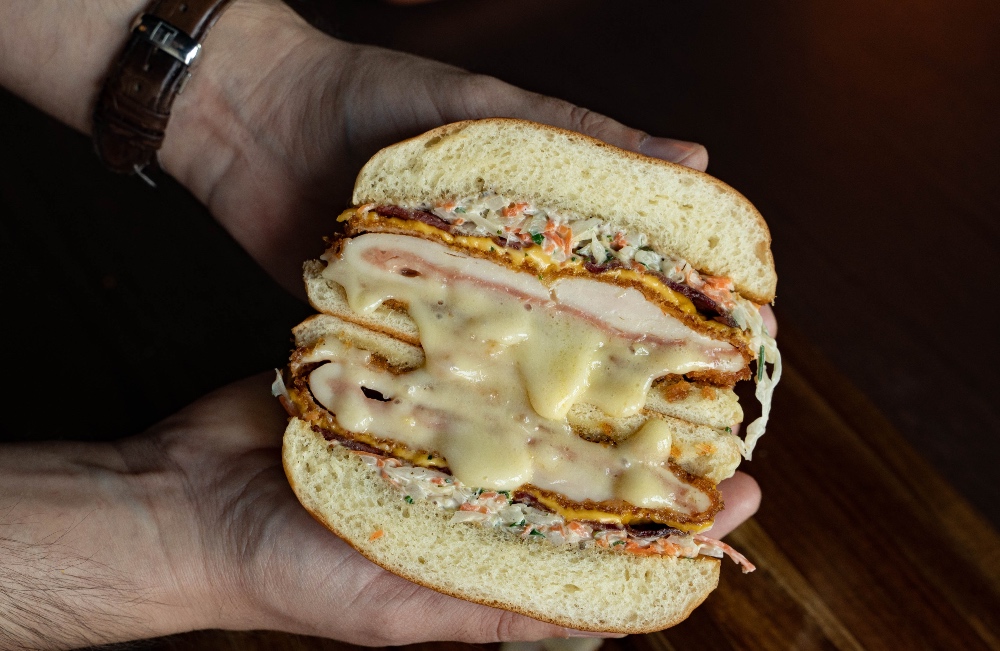 Bite Into Over 20 Varieties Of Burgers, Flaming Wings, Truffled Fries & More
Big Mouth, known to serve the city's best BBQ Brisket burger is opening doors in Dubai's Academic city this July. Those with big appetites will be delighted to see Big Mouth's extensive menu of over 20 dishes. Don't forget to check out the Stuffed Specialties which have been created exclusively for the restaurant by Chef Milos.
So, what's so special about Big Mouth you ask? Well, burger normally come with a whole lot of toppings and stuffings. However, Big Mouth does not just adding toppings to the burgers. Instead they stuff the patties with the toppings for extra taste. It really is a taste sensation!
Using only the highest quality ingredients and serving up freshly prepared, made to order burgers, Big Mouth is here to set a new standard for burger fans in the UAE. The menu caters to both meat lovers and vegetarians and its signature dishes include a mouthwatering BBQ Brisket Burger which is cooked for over 12 hours with Big Mouth secret seasoning, and stuffed specialties. In addition, the Big Mouth Burger and the Juicy Lucy Sando are also decadently stuffed with ham and cheese, and are sure to satiate your burger craving.
The herb infused, Veggie Burger stuffed with chickpea patty and the Lamburger filled with Indian flavors are also set to become firm favorites. Diners can also find all-important side dishes such as Jalapeno Poppers, Flaming Wings, Truffled Fries and Cheesy fries on the Big Mouth menu for a true burger joint experience.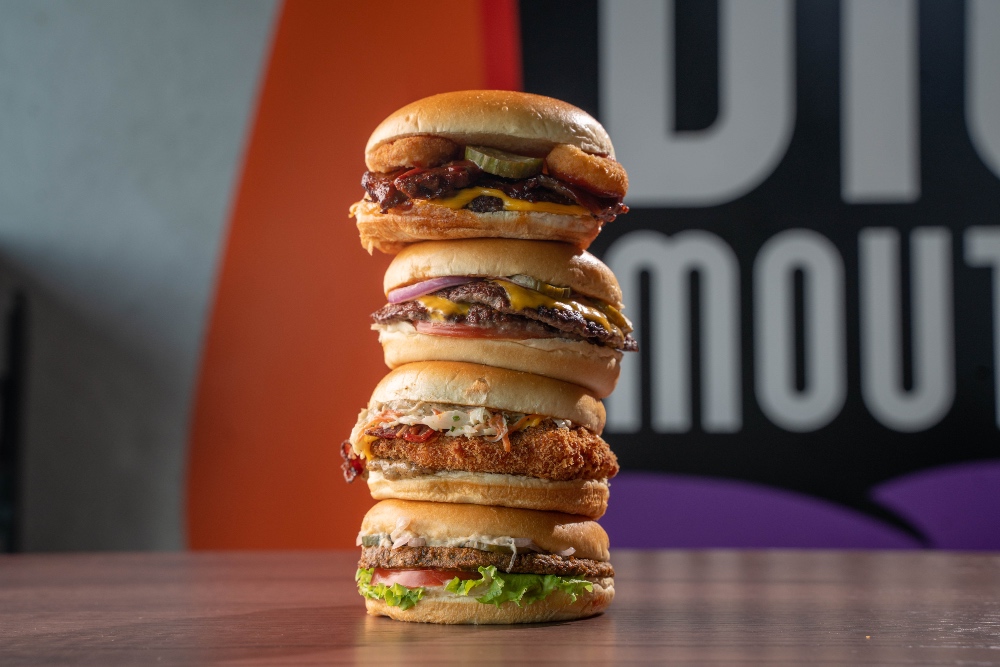 Each ingredient used to create Big Mouth's vast menu of mouthwatering burgers, sides and sauces has been carefully chosen to ensure that burger enthusiasts won't be disappointed. Big Mouth's beef burgers are made from the highest quality Australian Grain Fed Beef, which has been aged for 250 days, resulting in a distinctive deep and nutty flavor. The sauces and pickles have been created in-house and from the finest ingredients, and to top it off delicious brioche buns for the most memorable taste experience.
The first branch is located in Academic City, Myriad Students Compound, and available to order on Zomato, Talabat, Noon Food and Chat Food.
Also read: A Seven-day Friends-themed Cruise Will Sail In 2022 From Florida To Mexico
Deets
Location: Myriad, Academic City, Dubai, UAE
Timings: 1pm to 10pm
Contact: +971 4 584 2248