What would happen if you could combine some of the world's most expensive ingredients and turn them into a dish? Well, it would obviously result in the world's costliest dish. Well, that's precisely what happened after Dutch restaurant owner Robbert Jan de Veen combined gold leaves, saffron, Wagyu beef, caviar and more to create the world's most expensive burger. Costing a whopping €5,000 (₹4,41,305) for a single piece, this burger is truly for the Richie Rich. But there's a good cause behind it. Read on to know more.
World's Most Expensive Burger Costs ₹4 Lakhs
Dutch diner De Daltons broke the record for the world's most expensive burger. Known as the "Golden Boy", this burger is luxury through. Sold for around ₹4 lakhs, this burger is made from ground A5 Wagyu brisket and chuck short ribs. The bun is prepared with saffron and topped with gold leaf. The filling includes Beluga Caviar, white truffle, Paleta Iberico Bellota ham and king crab. Onion rings are prepared from Dom Pérignon champagne. And finally, a rich barbeque sauce is made from the world's most expensive coffee, Kopi Lewak and Macallan Single Malt Whisky.
View this post on Instagram
Also Read: World's Most Expensive Biryani With 23K Gold In Dubai 
Dutch Chef Created This Burger & Donated All Proceeds To Charity
But apart from the price tag and luxurious ingredients, this burger has made it to the news also for its charitable cause. Dutch restaurant owner Robbert Jan de Veen created this hamburger to donate all the proceeds to charity. The donation of ₹4 lakhs will help an NGO assisting food banks in the Netherlands. Around 1000 food packages can be prepared for people in need. The chef spent over 5 months deciding and perfecting his recipe to craft the world's most expensive burger. He revealed that the ingredients complement each other well and the flavours are intense.
Also Read: 5 Things To Know Before Booking Air Tickets Amid COVID-19 Outbreak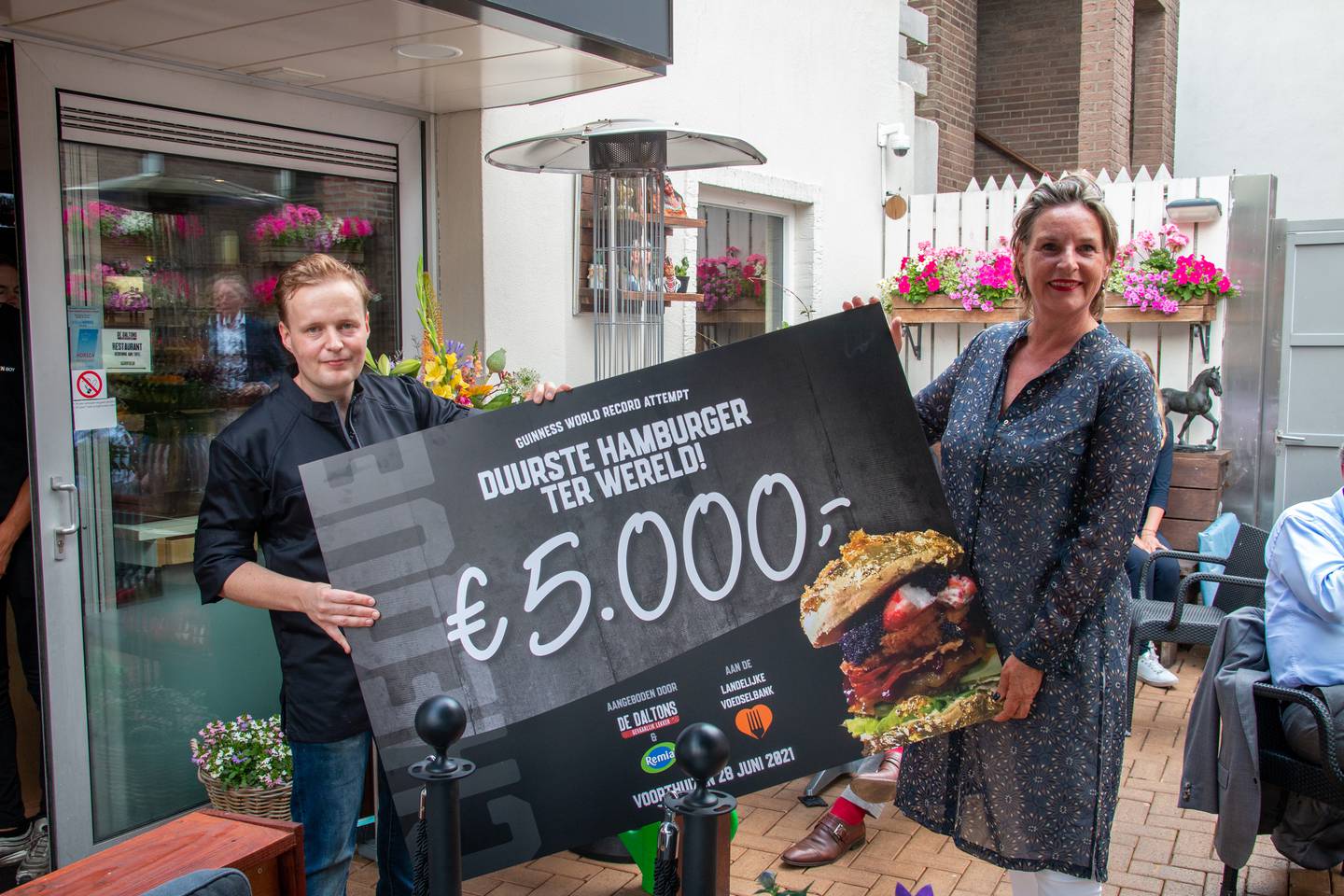 He revealed to The National that with the restaurants closed due to the pandemic, he was depressed. And looking at the sufferings of the masses and the tragic situation of the restaurant industry, he wanted to do his bit to help people. That's when Robbert Jan de Veen decided to concoct the world's costliest burger and donate the entire amount to charity to help society. Well, the question lies, will you ever want to try this super costly burger and will it be worth it?