Emirates airline is all set to welcome tourists back to Dubai. The airline has beefed up air travel protocols and the new set of rules will facilitate international travel for UAE citizens, residents and tourists. Dubai will open for business and leisure visitors from 7 July. 
Emirates recently released a new video, conveying that they are ready to welcome business visitors and tourists to the UAE from July. The video talks about how Dubai is open to tourists. "Open for fun, open for happy, open for Arabian culture, open for bucket lists…. This city has arms wide open, and they're open for you"- the video says.
Dubai is Open. We are ready to welcome business visitors and tourists to our city and country in July. pic.twitter.com/Q91vbEEidf

— HH Sheikh Ahmed bin Saeed Al Maktoum (@HHAhmedBinSaeed) June 22, 2020
What Are The New Protocols?
The new protocols for travel into and out of Dubai airports were announced under the directives of His Highness Sheikh Mohammed bin Rashid Al Maktoum- Ruler of Dubai.  
HH Sheikh Ahmed bin Saeed Al Maktoum, Emirates Chairman and Chief Executive said: "the decisions to issue new travel protocols for citizens, residents and tourists travelling through Dubai airports and welcome returning residents, under the directives of His Highness Sheikh Mohammed bin Rashid Al Maktoum, Vice President and Prime Minister of the UAE and Ruler of Dubai, will strengthen the economy by boosting one of its major pillars, the tourism and travel sector".

In the past weeks, Emirates has gradually expanded our network by offering services to a number of destinations. Currently, Emirates connects Dubai to 40 cities. The new list of countries include:
Colombo -20 June

Sialkot – 24 June

Istanbul – 25 June

Auckland- 1 July

Beirut- 1 July

Brussels- 1 July

Hanoi and Ho Chi Minh City – 1 July

Barcelona and Washington DC- 15 July
On another note, Emirates Opens Bookings To India, Pak from 1 July.
Emirates' flights from Sri Lanka, Vietnam and Pakistan, will only carry outbound passengers to the UAE and onward destinations. This will take the total number of Emirates destinations on offer for travellers to 40, providing more options for customers who wish to return home or those travelling for essential purposes.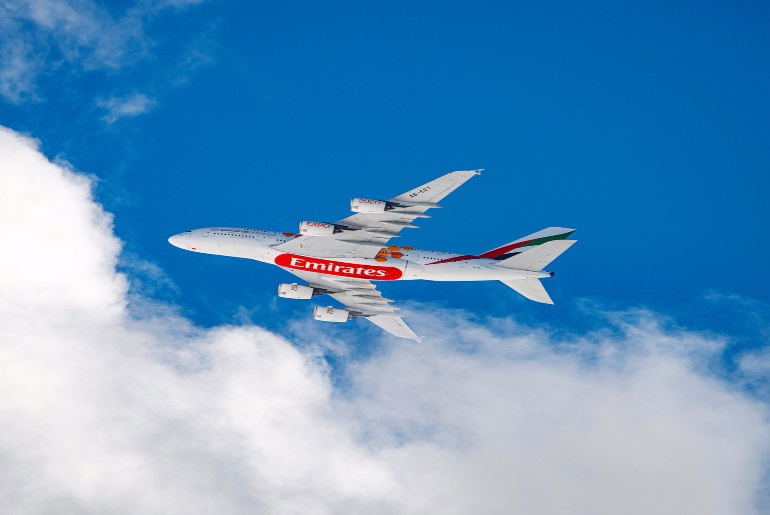 Adnan Kazim, Emirates' Chief Commercial Officer said: "Thanks to the UAE authorities' support and partnership, Emirates has been able to provide smooth and safe journeys for those who need to travel, and we look forward adding flights to more destinations in the coming weeks. The UAE government's recent announcement to ease travel for UAE citizens and residents show the thorough approach that our country is taking with regards to resuming economic activities, and as we gradually return to regular services, Emirates' number one priority will always be the health and safety of our customers, our crew and our communities."
Make a note of all the new  Safety Procedures Emirates Has Launched.
In addition, Emirates will also add flights to the following cities in July:
London Heathrow

Manchester

Frankfurt

Paris

Zurich

Madrid

Amsterdam

Copenhagen

Dublin

New York JFK

Toronto

Kuala Lumpur

Singapore

Hong Kong
Customers can book to fly between destinations in the Middle East, Asia Pacific and Europe or the Americas, with a convenient connection in Dubai, as long as they meet travel and immigration entry requirements of their destination country.
Flight bookings can be made online at emirates.com or via travel agents. Customers can find more information about Emirates' flights and current services at: www.emirates.com/wherewefly
What Else?
Emirates has also changed check-in and boarding formalities. These has also been adapted with social distancing in mind. Protective barriers have been installed at each check-in desk to provide additional safety measures to passengers and employees. Gloves, masks and hand sanitisers are made mandatory for all employees at the airport.
Passengers are also required to wear their own masks when at the airport and on board the aircraft, and follow social distancing guidelines. Emirates has modified its inflight services for health and safety reasons.
Magazines and other print reading material are not be available. While food and beverages will be offered on board, the packaging and presentation is modified to reduce contact during meal service, thereby minimizing the risk. Cabin baggages are currently not accepted on flights. Carry-on items allowed in the cabin are limited to laptop, handbag, briefcase or baby items. All other items are required to be checked in, and Emirates will add the cabin baggage allowance to customers' check-in baggage allowance.