Dubai has a whole lot of things to do over the weekend and when it comes to brunches we take it every seriously. Well, if you're a sucker for Dubai's sumptuous brunches, here's some great news! The Meydan Hotel's 'Big Meydan Brunch' is making a grand comeback this October and we can't wait for the royal binge. Besides, your Thursday evenings are also about to get a lot more interesting. How, you ask? Well, Meydan Hotels is launching a super cool 90s themed night, set to kick off this September. So, who's made weekend plans already?
Enjoy A Sumptuous Brunch With Stunning Views Of The Dubai Racecourse
Gather your family around and head out for a delightful, fun-filled Friday with the little ones. The Meydan Hotel's brunch season is making a big comeback with its special Big Meydan Brunch. Starting 1 October foodies can enjoy a wide selection of appetizers, main dishes and desserts at the 'Big Meydan Brunch'. The new family experience will happen every Friday from 1pm to 4pm at Farriers Restaurant.
Offering stunning views of the Dubai racecourse, the Big Meydan Brunch begins with a lavish menu featuring culinary delicacies from all around the world, with 10 live cooking stations including Spanish, Japanese, Arabic, International, as well as a special buffet for children. Adding a sweet note to your brunch is a mouthwatering variety of desserts that are sure to be a winner with diners of all ages.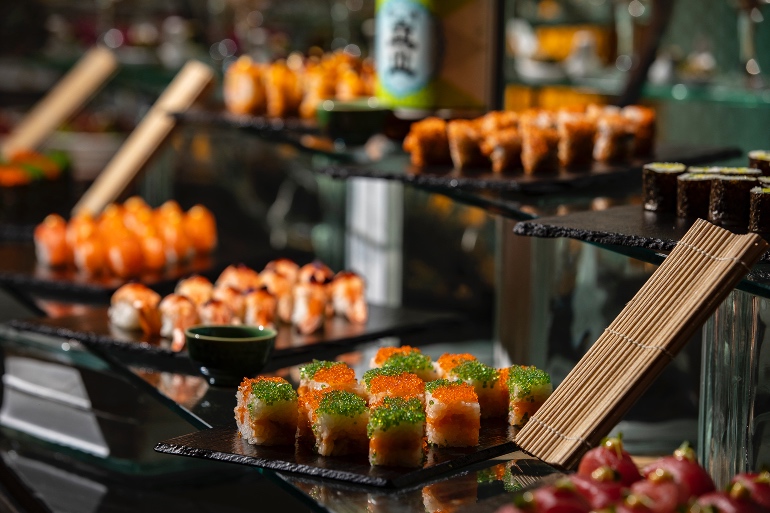 That's not all! Keep your children busy in between bites at Little Fun Land corner, featuring a different theme every month. Children can enjoy arts and crafts, balloon bending, face painting and more. For adults, captivating performances by live singers and enchanting tunes from the saxophonist await as you sip on creative beverages put together by Farriers' talented mixologists.
The brunch is priced at AED 249 per person including soft beverages, AED 399 per person including house beverages and AED 499 per person including sparkling beverages. Children aged six to 12 enjoy 50% off and little ones under five years dine free. If you wish to extend the celebrations, hang around and enjoy the after party from 4 pm to 6 pm, for AED 25 per beverage from the special menu.
Deets
When: Every Friday, 1pm – 4pm
Where: Farriers Restaurant, Lobby Level, The Meydan Hotel
Price: AED249 inclusive of themed buffet and soft beverages | AED399 inclusive of house beverages | AED499 inclusive of sparkling beverages
Make Your Thursday Evenings Memorable With Meydan's Themed nights
There's something special about Thursday nights! After all, its the feeling of the weekend and of course partying with family and friends. And now, you can make your Thursday evenings even more special! Wondering how? The Meydan Hotel has now launched a super cool retro themed night that will happen every Thursday. How cool is that!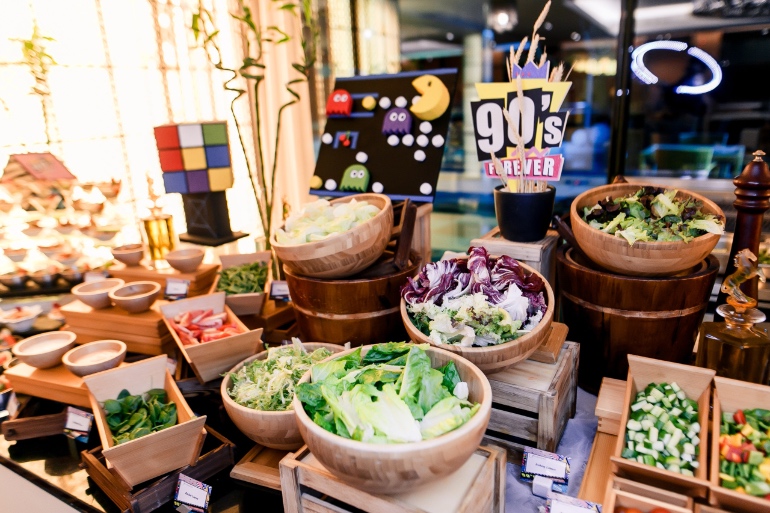 The 90s are back – and even better – at The Meydan Hotel every Thursday evening! Starting from 30 September, kick off the weekend with an exciting new themed night, toasting the 90s at Farriers Restaurant.
Celebrate some of the most memorable years of pop culture as you time travel to part of the golden era with this all-in-one experience that offers everything from scrumptious dishes and beverages galore to funky, Instagram-friendly props and throwback tunes, courtesy of a resident DJ, with prices starting at AED 149 per person.
Enjoy a 90s-inspired menu featuring dishes such as Texas Style Barbeque Brisket Sandwiches, Chicken Kiev, Beef Wellington, and live cooking stations including a Hot Dog station and Teppanyaki.For those with a sweet tooth, an impressive selection of decadent desserts awaits – try the M&M Fudge Chocolate Cake, English Battenburg Cake, Carrot Cake, Baked Cookies with Icing, and Ice Lollies to bring back those fond childhood memories.
Take the fun factor to the next level, with classic retro hits byHaddaway, Fatboy Slim, The Spice Girls and more played by the venue's resident DJ.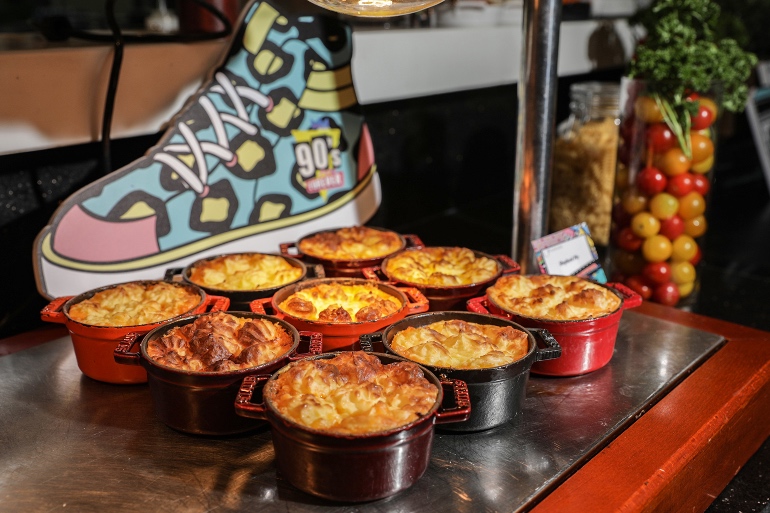 And, the celebration continues outdoors under starry night skies at Courtyard Meydan, where a beautiful, cozy setting under a canopy of a canopy of twinkling lights will amplify your experience. Plus, don't forget to pop over to the photo booth, grab a prop and click memorable snapshots with friends.
The 90s theme night offers three exciting, themed buffet and drinks packages: AED 149 per person including soft beverages, AED 299 per person including house beverages and AED 449 per person including sparkling beverages. Little ones under five dine free, and children aged six to 12 enjoy 50% off.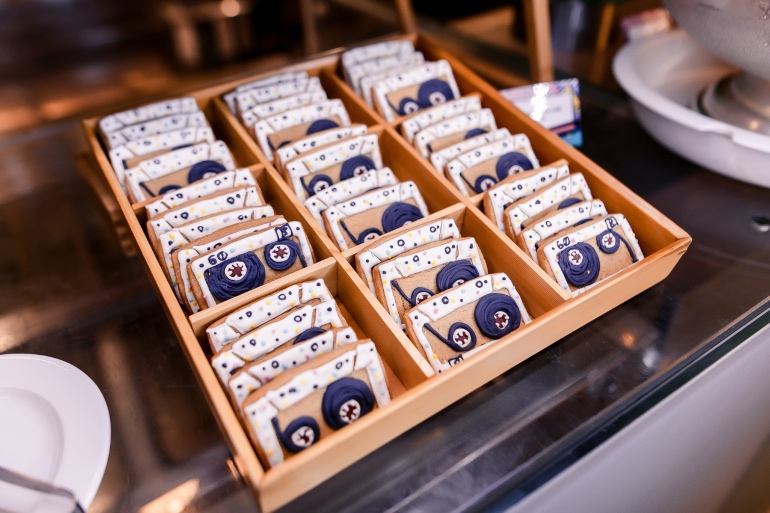 Deets
When: Every Thursday, 7pm to 11pm, from 30 September
Where: Farriers Restaurant, Lobby Level, The Meydan Hotel
Price: AED 149 inclusive of themed buffet and soft beverages | AED 299 inclusive of themed buffet and house beverages | AED 449 inclusive of themed buffet and sparkling beverages