There's nothing more comforting than a warm slice of pizza or a flavourful bowl of pasta right? Well, if you're nodding your head, you probably love Italian cuisine- just like us! We've got some good news for all Italian cuisine lovers. 
Craving some hand-made pasta, risotto and maybe a little tiramisu to cap it all off? Thankfully, you don't have to travel all the way to Italy to sample some of these exquisite Italian delicacies. Dubai is home to one of the best Italian restaurants in the region- Il Forno. All you need is one bite to instantly get transported to Sicily!
Tucked away in the heart of the city, Il Forno is a haven for every Italian food. Il Forno Is an Italian chain of restaurants that has been serving the best pizzas and pastas in town and has also been awarded the TripAdvisor 2021 Travellers' Choice award. 
Besides, the good news is that Il Forno is now opening in a new location in Dubai. Italian food lovers can now head to the Circle Mall in Jumeirah Village to tuck into the best Italian food in Dubai. So, if you're looking for the best Italian food in the UAE, look no further. And don't suffer if you're not in Dubai because they have branches across the UAE.
Get Transported To The Pretty Lanes Of Italy At Il Forno, UAE
One of the finest Italian restaurants in the region, Il Forno not just satiates your Italian craving, but also brings with it a slice of Italy right to your doorstep. The restaurant boasts an Insta-worthy setting, instantly transporting you to the pretty bylanes of Florence. As for the ambiance, diners can expect a Tuscan setting complete with brick-walled decor, ceramic pottery, inverted basket lampshades and a large open kitchen. The service is slick and friendly and the dishes are prepared with freshly sourced ingredients. Besides, the portions are super generous, so make sure you go here with a BIG appetite!
Kick off the delectable Italian experience with sandwiches, garlic bread, potato wedges and much more. But, what you must absolutely try is the Italian Blt. The sandwich is made with a homemade ciabatta bread, packed with Italian beef bacon, and finished off with provolone cheese, gorgonzola cheese, caramelized onion, romaine lettuce, red pepper.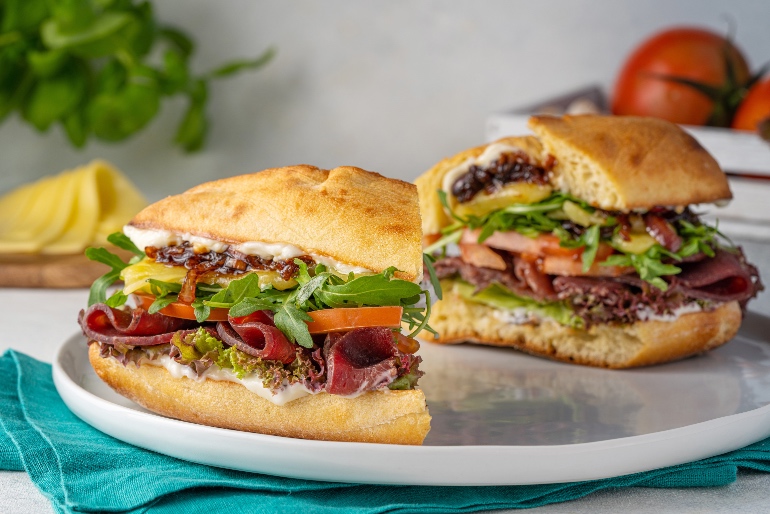 Salad lovers can opt for a wholesome ​​Caesar salad. The hearty bowl comes with Romany lettuce, and mixed greens topped with Caesar dressing, grilled chicken, toasted bread, and oodles of parmesan cheese. Now, that's quite a start to a delectable journey- right? 
Tuck Into Over 20 Varieties Of Pizzas
There's never too much pizza or pasta, right? If pizza and pasta are your go-to, you're spoilt for choice at Il Forno. To begin with, the restaurant serves over 20 whopping varieties of pizzas and pastas. Whether you love cheese, meat or something quirky, there's a pizza for everyone.
If you're looking for a pizza that can make you happy in one bite, look no further than the Bresaola Pizza . Light and rich in flavours, this pizza has loads of aged Bresaola, Italian arugula, finished off with Parmesan cheese.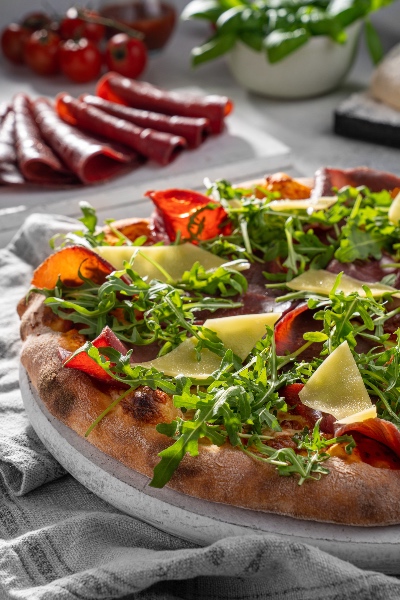 There's also meat toppings for meat eaters. Pick from turkey ham, beef sausage, beef bacon, ground beef, pepperoni, chorizo or chicken. And, vegetarians are not left out either. Vegetarians have a wide range of vegetables to pick from. Lastly, top off your pizza with cheese of your choice. Choose from Mozzarella, feta, parmesan, ricotta, cheddar, or buffalo mozzarella.
Lastly, the pizzas come in regular, whole wheat and gluten free variants, to suit every pizza lover. So, dig in!
Pick From Traditional Or Whacky Pastas & Loaded Lasagnas
Il Forno also offers a wide range of traditional and whacky pastas. The restaurant is famous for its Arrabiata sauce.The Penne  Arrabiata has penne pasta dressed in a spicy tomato and red chilli sauce. You can opt for your pasta to be loaded with veggies, meat or cheese of your choice.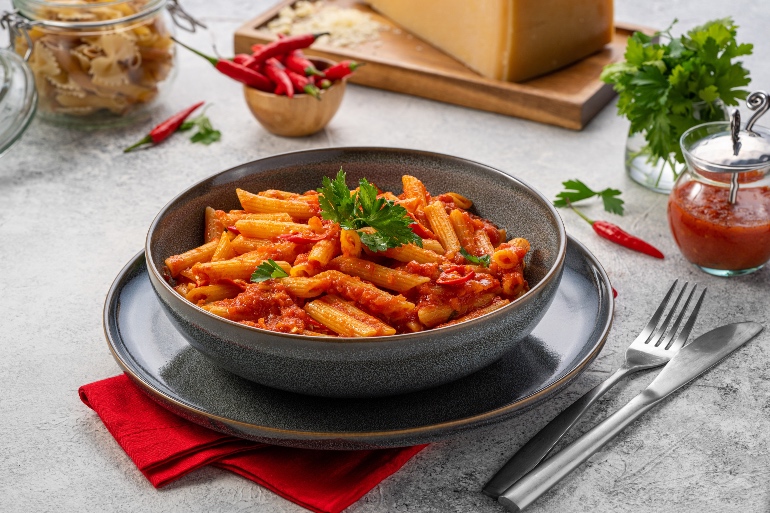 Seafood lovers are sure to go back for the Linguine Salmon E Spinach. This one has the 'everyone's favourite' smoked salmon sautéed in extra virgin olive oil, topped with red onion, baby spinach, cherry tomatoes, and finished with a touch of cream. There's also Linguine Alla Zio Nele- a pasta packed with garlic sauce, shrimp, mushroom, cherry tomato, and zucchini.
Il Forno is one of the first restaurants in the UAE to serve stuffed pasta. A one-of-a-kind in the region, Il Forno's stuffed pastas come packed with a whole lot of delectable fillings. From bell peppers, to spinach, chicken breast, and minced beef, there's a stuffed pasta for every foodie. 
Pastas aside, Il Forno is also famous for its delectable choice of Lasagnas. Chicken lovers must try Lasagna Di Pollo- a simple, yet flavourful lasagna with grilled chicken, sweet red pepper, and mushrooms, tossed off in a Bechamel sauce, topped with mozzarella cheese. 
There's also another version for beef lovers. Lasagna Il Forno has layers of lasagna sheets stuffed with tomato sauce, mozzarella cheese, parmesan cheese, and beef bolognese – all tossed in bechamel sauce, topped with mozzarella cheese. 
Lastly, in case you want to give pizzas, pastas and Lasagnas a miss, try their Hammour Impanato. The speciality fish dish is made of Hammour Fillet breaded in a special in-house batter. This is then deep fried till golden brown. Crunchy on the outside, soft, moist, and delicate on the inside, this classic dish is served with homemade tartar sauce, making it even more delicious.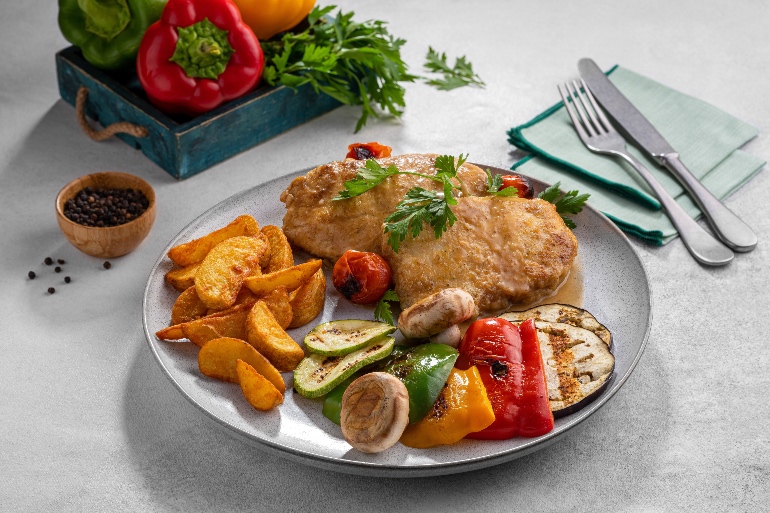 Lastly, don't leave the premises without sealing the delectable experience with their signature Tiramisu. The coffee-flavoured Italian dessert is rich, creamy and made with Savoiardi (ladyfingers), mascarpone filling and dusted with cocoa powder.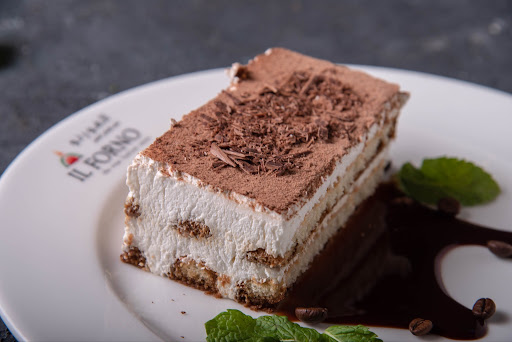 Alternatively, you can also opt for a tall glass of fresh juice like Pomegranate juice, Strawberry lemonade, or Strawberry Mojito among other options.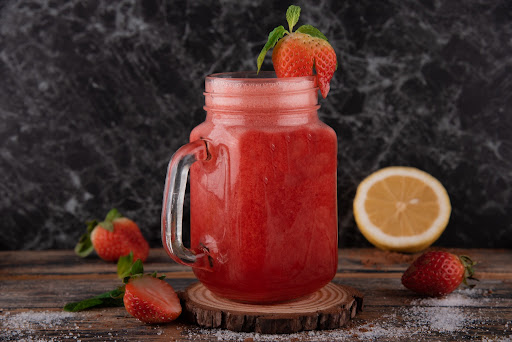 So, are you ready for the binge?