If there's one cuisine that's comfortable on the tummy and tasty on the tongue, it's got to be Italian! After all, nothing can go wrong when there's cheese involved, right? Scrumptious pizzas, creamilicious pasta and rich Lasagna are just gifts from Italy. And thankfully, UAE is blessed with one of the best Italian restaurants that satiates all your cravings.
Il Forno, a 20 year old restaurant ticks all the boxes. The restaurant was born out of love for Italian cuisine and whips consistently good food, with freshly sourced ingredients, and unique recipes. If you're looking for the best Italian food in UAE, look no further.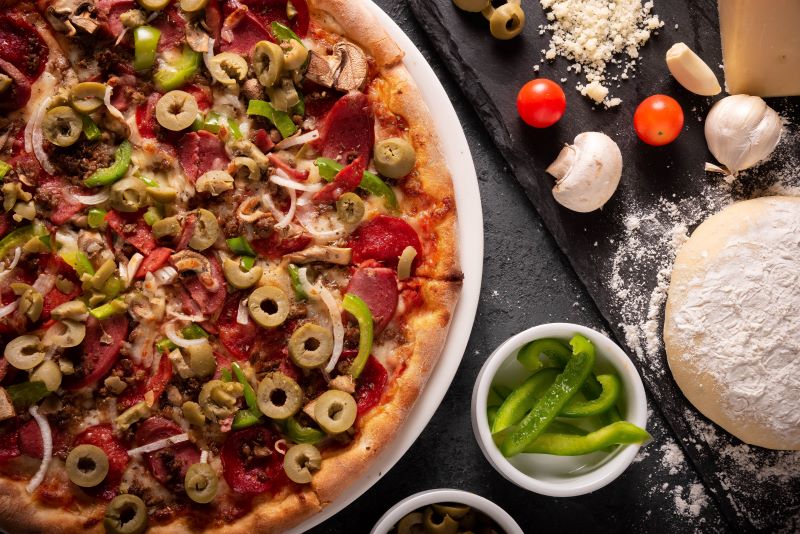 Dine In A Tuscan Setting Right Here In The UAE
The whole experience at Il Forno feels first class. This chic Italian restaurant brings the taste, and feel of Florence to Middle East The restaurant treats foodies to home-style Italian cuisine, in a typical Tuscan setting- complete with brick-walled decor, ceramic pottery, inverted basket lampshades and a large open kitchen. Dishes are as inventive as they are expertly prepared and the service is slick and friendly. The food is elegant and well-balanced and the mains are generously portioned.
What's On The Menu?
What makes Il Forno so special isn't its stunning views nor its contemporary interiors. The restaurant's wow-factor comes from its dedication to serving authentic Italian fare, made with freshly sourced Italian products.
Foodies are in for a treat when here, as there's a ridiculous amount of options on the menu to try (and even more pasta options). The menu is categorized into antipasti, pizzas, pastas, risottos, salads and other mains- so its going to be quite tough to decide what to pick. Warm up your appetite with a creamy seafood soup or opt for the traditional tomato soup. Pair it with a side of salmon, pomegranate, mango or Caesar salad.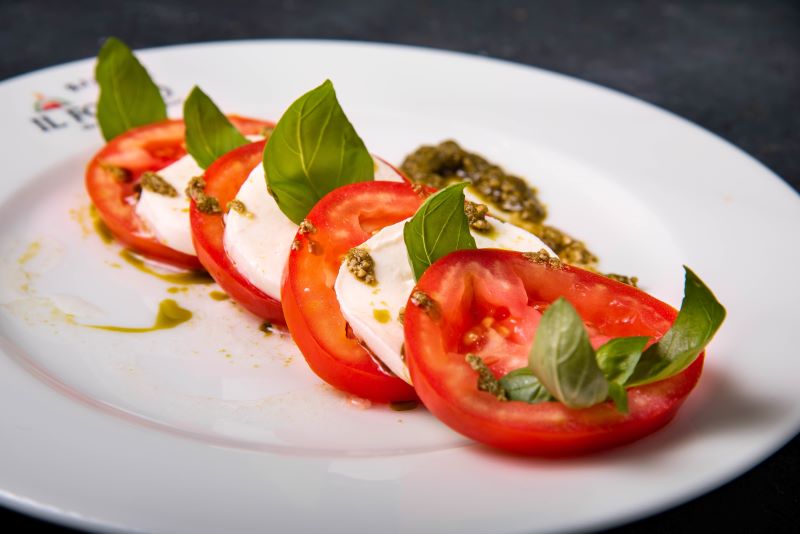 There's A Pizza For Every Occasion
No matter where, when or how, pizza is one dish that's never a bad choice. And thankfully, Il Forno dishes out some of the best pizzas in town. Whether you want an American pie or a Japanese Neapolitan slice, there's a little something for every pizza lover.
Gogre on more than 20 different types of scrumptious pizzas with a host of delicious toppings. Pick the Buffalo- fully loaded with chunks of uncooked creamy mozzarella, juicy tomatoes and basil on a traditional Margherita, or bite into a Oceanica if you love seafood. Packed with smoked norwegian salmon, shrimp, Calamari, capers, garlic, rucola, Mozzarella cheese, and tomato sauce, this one's a signature delicacy that can't be missed.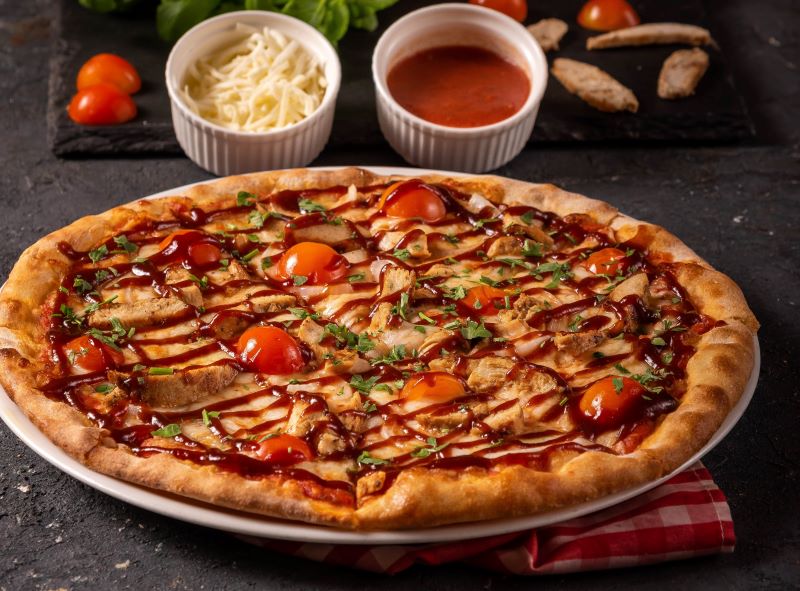 Cheese lovers can try Quattro Fromaggi- a delicious pizza loaded with four different types of cheese: Mozzarella cheese,  feta cheese, cheddar cheese, Parmesan cheese, topped with tangy tomato sauce.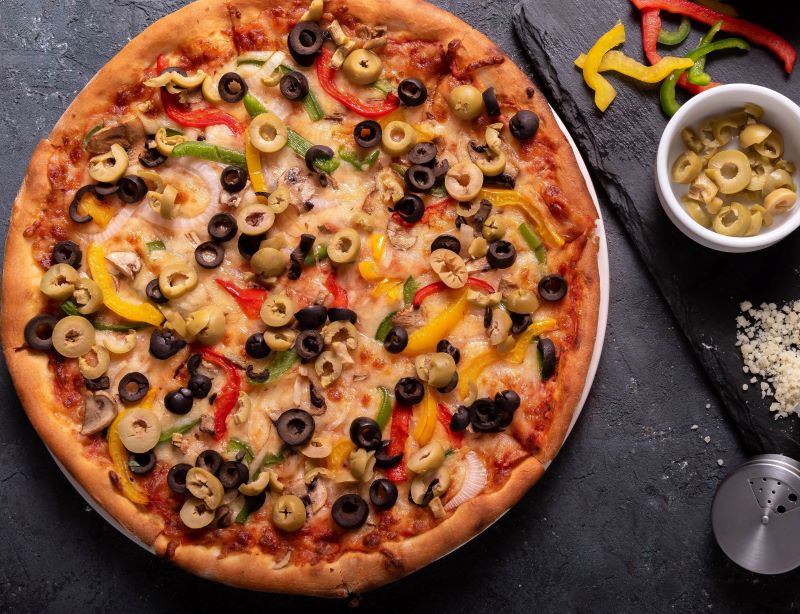 The pizzas come in small (11 inch, medium (12 inch) and large (14 inch) sizes. The restaurant also has a steal deal you can avail right now. Use the code EID25 and get 25% off when you order from Ilforno.me. The offer can be availed across 16 branches in the UAE.
Binge On Over 20 Different Varieties Pasta
If you wish to ditch pizzas and try some wacky pastas, Il Forno doesn't disappoint with its list. Pick from classic, baked or stuffed pastas or make your own by picking your favourite sauce, and toppings. The classic pastas come in a host of variations including penne, fettuccine, spaghetti, and fusilli cooked in homemade Italian tomato, pesto or Alfredo sauce. This is then topped with vegetables, meat and oodles of cheese.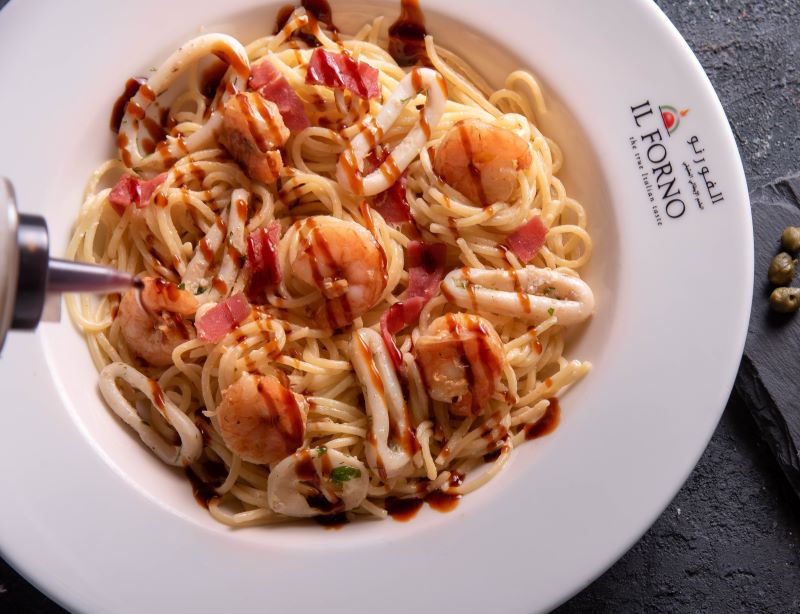 There's also a baked version, for those who like to enjoy their pasta straight out of a baking dish. Non-vegetarians are sure to love the baked options as there's a lot to pick from. Sea food lovers must try Penne Del Mari- a Penne pasta loaded with shrimp, sundried tomato, oregano cooked in mixed sauce, and béchamel sauce covered with mozzarella cheese.
Penne Di Pollo Al Picatta- made with succulent chicken breast marinated in olive oil and lemon herbs, and Penne Rustica- made with chicken breast, beef pepperoni, eggplant, thyme in creamy mixed sauce, topped with mozzarella cheese are some of the other non-vegetarian options.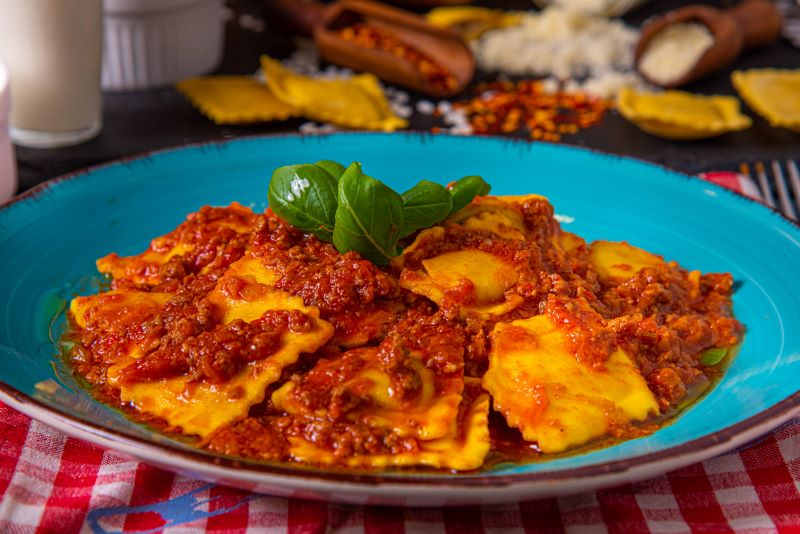 The signature pasta however, has to be the stuffed pasta. Ravioli and Tortellini pastas are stuffed with a host of fillings ranging from bell peppers, spinach, chicken breast, minced beef and more. We loved the Ravioli pasta stuffed with beef, cooked in an in-house bolognese sauce and topped with parmesan cheese. Vegetarians can try Tortellini Biancki- stuffed with spinach and ricotta cheese in creamy sauce.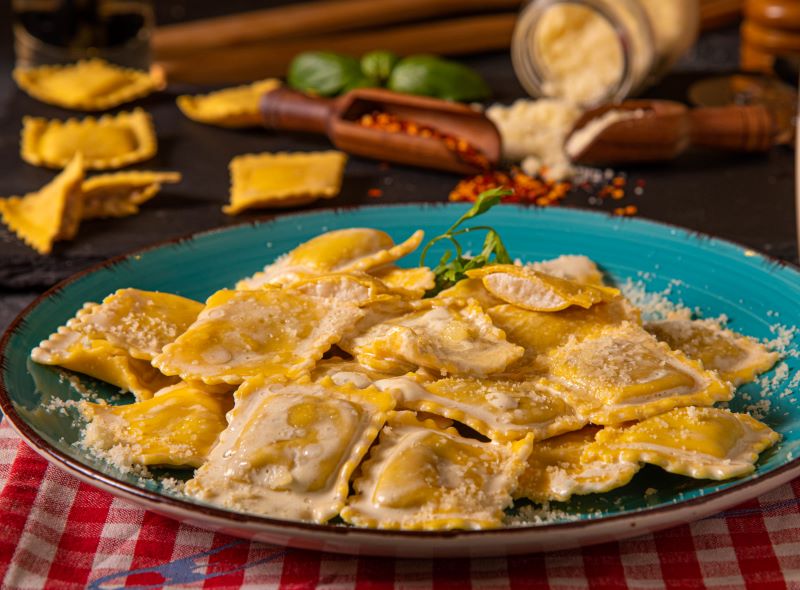 Make Your Own Pasta
The menu also has a dedicated section called 'La Mia Pasta', which translates to 'My Pasta' -where you can customize your own pasta in six simple steps:
– Pick your sauce. Choose from Pesto, Bolognese, Peperoncino, Arabiata, Napolitana, Creamy sauce or the Al Fredo sauce.
– Pick the type of pasta
– Pick your favourite cheese. Choose from Mozzarella, Parmesan, Cheddar, Ricotta, Feta or Buffalo Mozzarella
– Pick the seafood topping. Choose from Smoked Salmon, Smoked Mussel, Tuna, Calamari, Shrimp, Caviar, Crab meat or Anchovies
– Pick your chicken and beef topping. Choose from Beef Bacon, Pepperoni, Beef Sausage, Turkey Ham, Chicken, Ground beef, and Chorizo
– Pick other toppings- This includes vegetables like peppers, tomatoes, zucchini, eggplant, spinach, capers, olives, cauliflowers, and much more.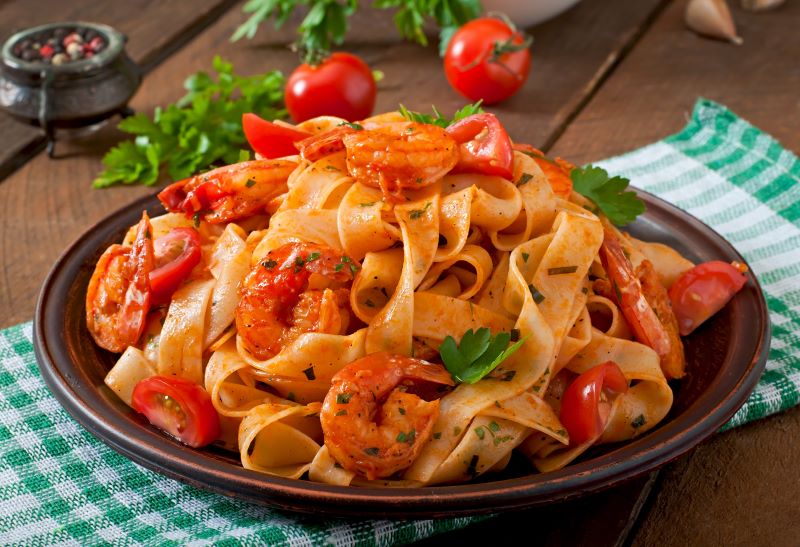 Order from IlForno.me and get 25% off on any pizza or pasta when you use the code ilforno25. The offer can be availed across 16 branches in the UAE.
Seal the delectable meal with a lip-smacking dessert. Sweet-lovers can dig into a Tiramisu- a coffee-flavoured Italian dessert layered with a whipped mixture of eggs, sugar and mascarpone cheese, flavoured with cocoa. The menu also includes the traditional chocolate mousse, cheese cake, and the classic French dessert- the Creme Brûlée.