Complex cultures, diverse landscapes, mega cities, hilly roads, culinary delights, spiritual journeys – Vietnam is more than just a beach-y paradise. Before you head to this Southeast Asian country and begin your exploration of pagodas, temples, battle sites and crowded temples, here are a few things you need to know.
1. Visa
Indian Nationals do not have to worry about long, tiresome visa procedures for traveling to Vietnam. This exotic country gives you a Visa on arrival!
2. Moolah!
You don't need splashing cash to get some vitamin sea, hitchhike or learn about Buddhism. Vietnam is a budget-friendly destination even for Indians. 1 INR is equal to 356.97 Vietnamese Dong as per the current exchange rate.  Where does that leave you? If you're on a real-shoe string budget, it should cost you around INR 2000 per day including stay in this beautiful country. A mid-range trip would cost you around INR 3000-4000 per day including stay and for those with finer tastes, luxury stays and gourmet food will only set you back INR 7000 per day!
A one-way ticket to Hanoi should cost you around INR 18,000-19,000 if booked 3-4 months in advance.
3. When to go?
There's a stark difference in the weather in North and South of Vietnam most of the year. However, if you're not looking at gleaming sunshine and want to get a glimpse of their cultural festivities, December – March is a great time to visit the country. April – June can be sunny but gives a perfect vibe for beach lovers! June to September is vacation time for the Vietnamese, hence, you'll likely see crowded beaches, markets and hotels. September – November is for the beautiful stretches of paddy fields and colonial buildings in the north. It's best to avoid the South this time due to the damp weather. With probably just a few setbacks Vietnam is good all year round!
4. Go Vroom!
The best mode of transport to get around Vietnam is motorbikes. The Vietnamese people might as well live on motorcycles. You can see them sleep, eat, carry heavy loads, hangout – do almost everything on a motorbike. They're skilled riders. You too can join the madness by renting out motorbikes from agencies, hotels and even some cafes. If you aren't a skilled rider, hop on a motorbike-taxi or as they call it, a Xe Om. Riding pillion or taking charge, whatever you choose, the real feel of Vietnam can be experienced on a two-seater. It helps you beat the traffic, enter small lanes and just be fast. The next best ride would be the city buses for local travel and coaches from one city to another. However, cyclos (cycle rickshaws) and xe oms are relatively cheaper options.
5. Where to go?
Vietnam is a big and a diverse country. From picturesque mountains to blue waters, from crowded streets to Buddhist temples, you'll be spoilt for choice. The best part? The nature vs city or the beach vs mountains debate is just futile here! It should take you about two weeks to get the best of the country's attractions.
Here is a suggested itinerary:
Hanoi: 
Day 1
Starting with Hanoi, the city holds massive historical and cultural significance. A political center, Hanoi was once the country's capital and houses the Imperial Citadel of Thang Long, a World Heritage Site. One can explore the country's military power, old fortresses, roads, coins and many war remnants in this cultural city. 
Ha Long Bay:
Day 2-3
Leave the hustle behind by taking an overnight cruise from Hanoi to the remarkable blue waters and magnificent lime stone pillars at Halong Bay. The Bay of Descending Dragons comprises of mini islands dotted with forests and rock formations that dates back 3000 years. Paddle on the clear waters or climb on the karst outcrops, relish delicious seafood or just pull out your camera and go on a photo walk, this World Heritage Site is a must on your tour to Vietnam. Pump up your adrenaline or lay back on the sand for two days.
Day 4
Take an overnight cruise back to Hanoi and spend one day hitting the streets and soaking in the vibe of this vibrant city in the Old Quarter! By night board on the train to Sa Pa and let the morning surprise you with verdant lands!
Sa Pa:
Day 5
Reach Sa Pa and be mesmerized by the rolling hills of the country found here at Sa Pa. Stepped terraces, lush greenery, foggy weather and acres of natural beauty, this town in North-west Hanoi is a picture postcard destination.
Day 6
You can spend day 6 with a 24 hour train ride to Hue or take a direct one hour flight! If you book in advance you can save up on your travel time!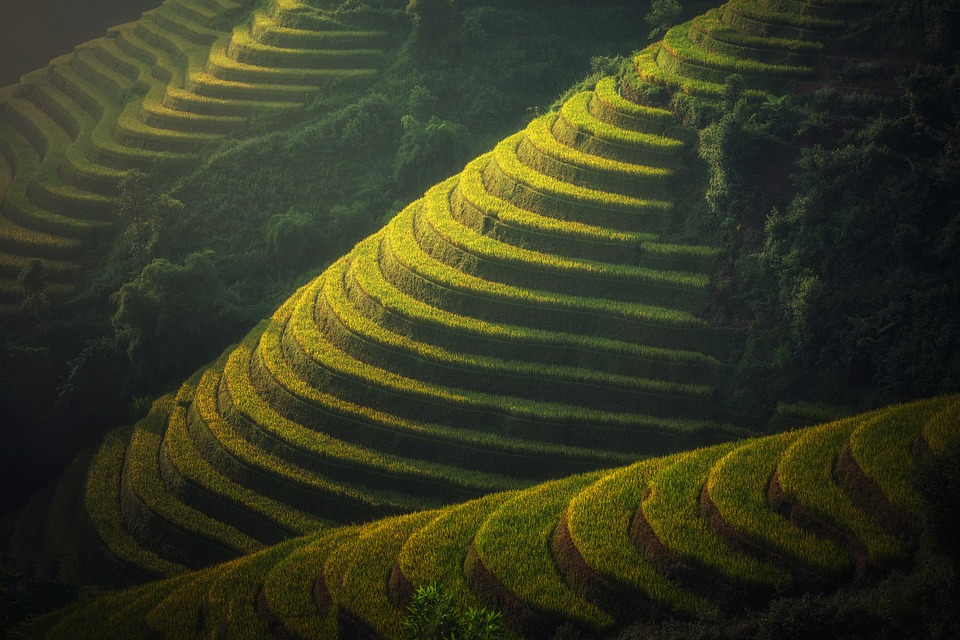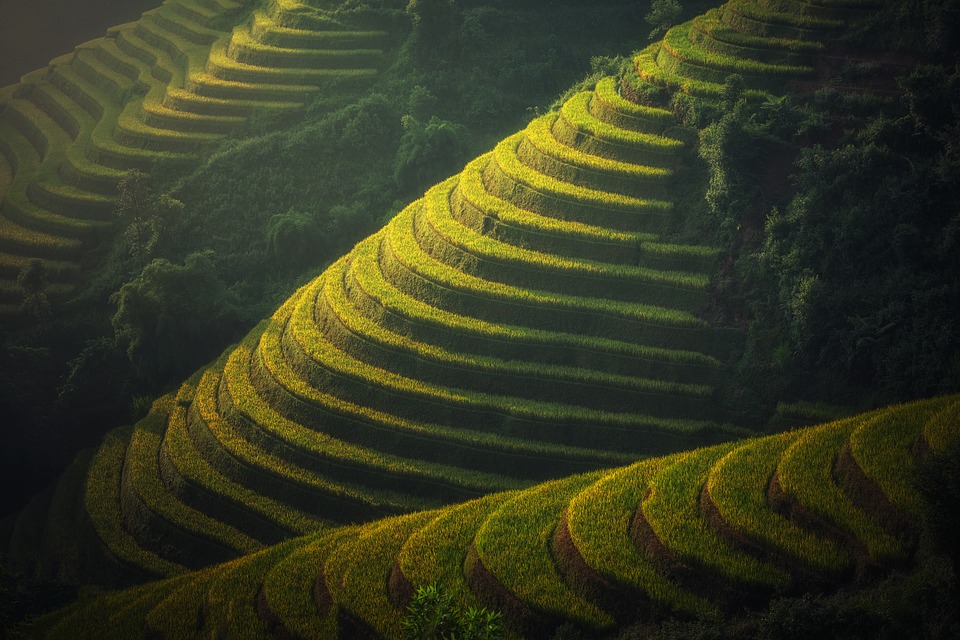 Hue:
Day 7
One can still feel the splendors of the war resonate from the imperial city of Hue. Tombs of emperors, the citadel, temple complexes and museums can help you tour the past. Spend a night in this Imperial Town and leave the next day for a 3 hour car-ride to Hoi An.
Hoi An:
Day 8
A confluence of Japanese and Chinese Culture, Hoi An lets oozes an old world charm. The coastal town further south of Halong is ancient with less-crowded beaches but a busy nightlife. Taking a flight out of Hoi An is the best way to reach Ho Chi Minh City. If you're all about train rides, you can hop on the overnight train.
Ho Chi Minh City (HCMC):
Day 9
The commercial center of Vietnam, HCMC is where you'll see a busy life. Markets, museums, restaurants and bike rides are a good urban break from all the natural wanderings.
Mekong Delta:
Day 10 -11
A four hour drive from HCMC will get you to floating markets and house boats in this rice abundant region of Vietnam. Paddy fields and meandering rivers give this regions all the country-side vibes! After spending ample time by cruising on rivers and visiting markets, leave early afternoon from Mekong Delta for Phu Quoc. The jounrey can be long, depending on your mode of transport. Flights from HCMC are the quickest way out to the island. If you'd rather save some, the next best bet is to hire a cab to Ha Tien Pier and a seven hour journey later you can take a ferry from the Pier to Phu Quoc Island. The ferry takes around 2.5 hours.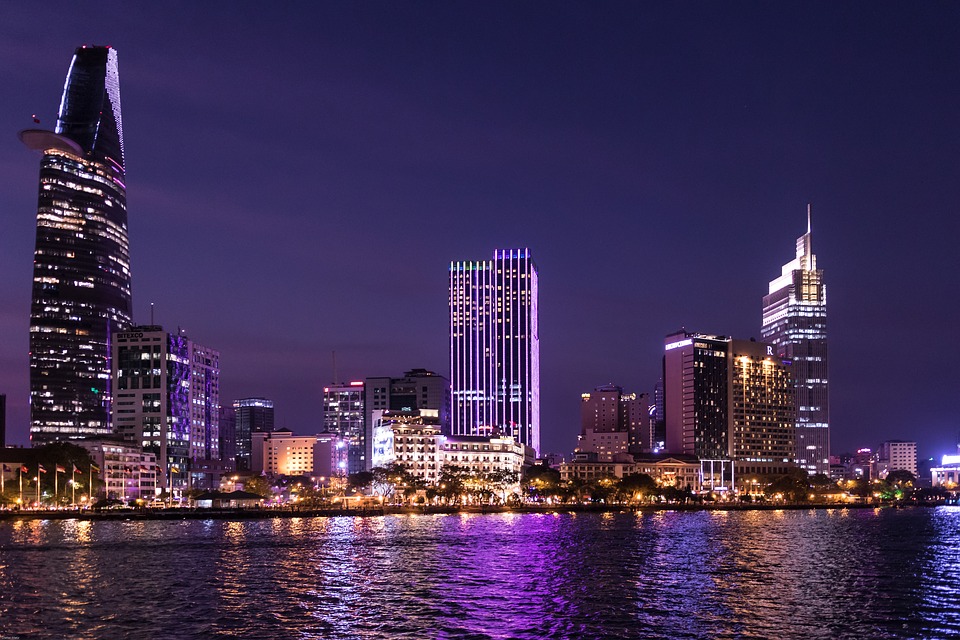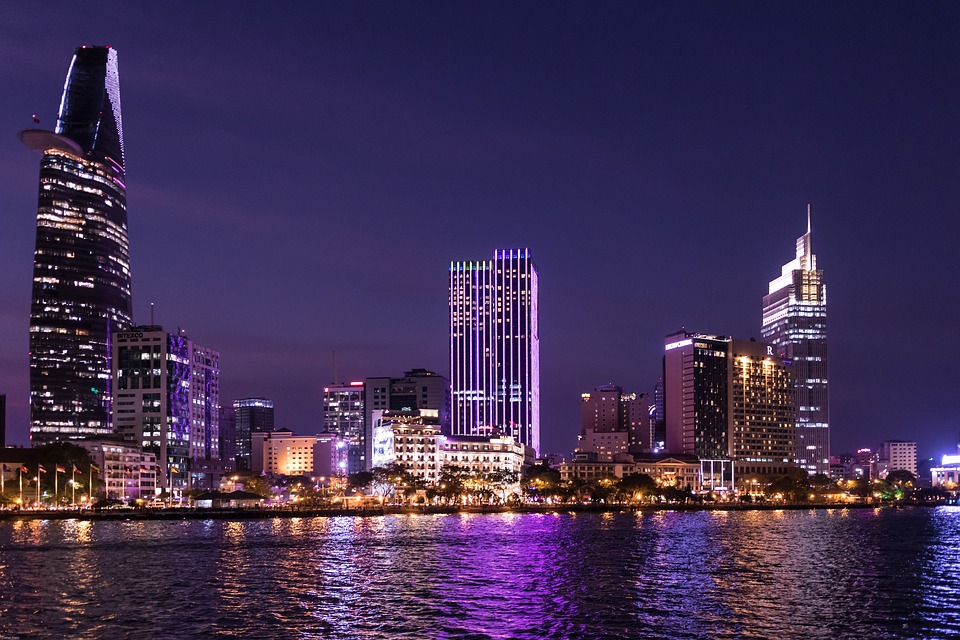 Phu Quoc:
Day 12-13
The ideal place to end your trip. Take a stroll on the sparkling white sands along the crystal clear waters at Phu Quoc. Sip cocktails or just stretch out under the sun at this picturesque shoreline.
Day 14
It's time to go back home! Get a ride up to HCMC and take a flight out.
6. What to eat and how much to tip?
Robust and healthy: Two words that describe Vietnamese food the best. Rice/Noodles, meat, a vegetable dish, soup and nuoc cham (fish sauce) are elements that make a complete Vietnamese meal. A bowl of Pho is staple. Rice noodles in a flavorsome soup with some meat (beef), veggies and herbs, Pho is a typical breakfast dish. Next on your culinary tour should be Banh Mi. A dish where France meets Vietnam, Banh Mi is a baguette sandwich with a wide range of meat fillings like roasted pork belly, grilled pork loin, boiled sausages or poached chicken and some pickeled vegetables, herbs and sauces. Mi Quang – Vietnamese Turmeric Noodles, Bun Cha – juicy pork with noodles, Com Tam or broken rice served with meat and fried egg and Xoi Xeo, sweet and savoury sticky rice are few other delicacies to try on the streets of Vietnam. When hitting the restaurants, it's alright if you don't leave a tip. Vietnamese culture does not mandate tipping. So don't feel too bad if you find the service sub-par and don't feel like leaving a few extra dongs. They don't expect it.
7. BEWARE OF TAXI SCAMS!
The most likely scam you can encounter are taxi scams. But that's true of any popular tourist destination. They can rip you off by saying the meters are broken. Some popular tourist locations have cabbies overcharge you or some might offer you a ride without the meter. Make sure you always hop on an official city taxi.
8. SAFETY
Vietnam is a pretty safe country, even for solo travelers. Besides petty thefts, there are no major safety concerns. It's advisable to keep your belongings close. Also, if you want a healthy trip without stomach upsets – always eat freshly cooked food, preferably hot and avoid drinking tap water.
9. Xin chào (sin chow) or Hello!
It's always ideal to learn a phrase or two in the language. Vietnam does not have majority English speakers and hence one might find it difficlult to communicate in remote areas. You can find few English speaking people at major tourist spots. However, common phrases like Xin Chao (Hello), Cảm ơn. (gauhm uhhn – Thank You),  Xin lỗi. (Sin loy – Excuse Me), Em oi! (Excuse Me Waitress), Bao nhieu? (Bow yew – How Much?), Mac qua! (Mac wa – Too expensive) can help you a long way!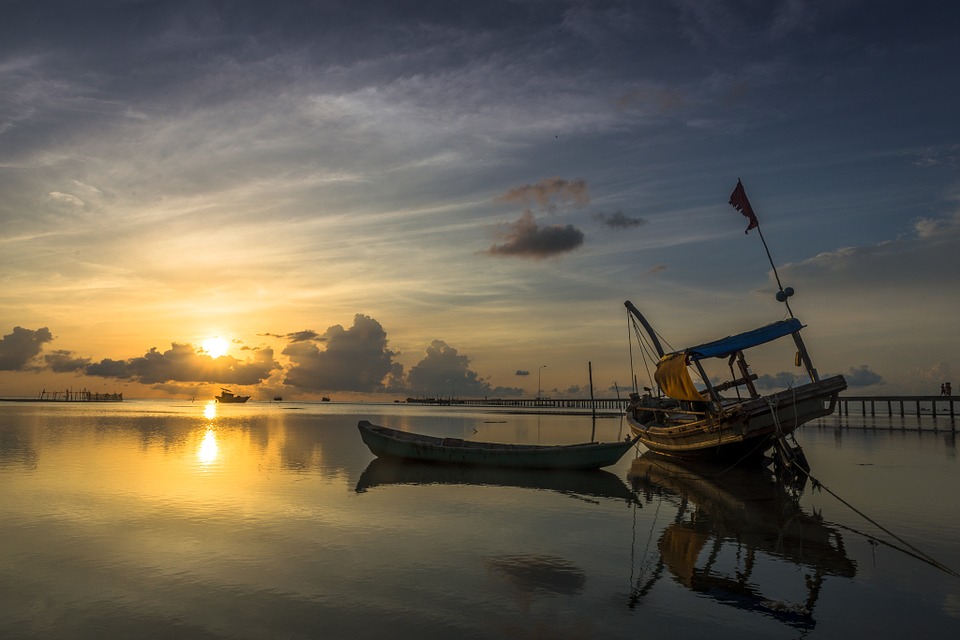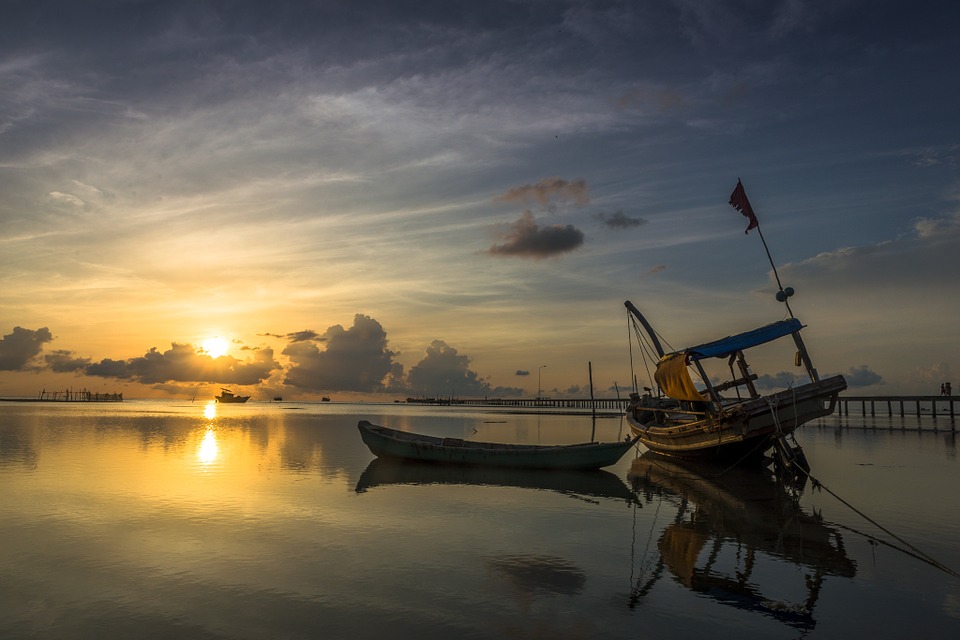 10. Dress Appropriate
Vietnamese take their religion seriously and hence it's advisable to follow their culture. When visiting temples, dress modestly. It's considered disrespectful if your hands, legs or shoulders are exposed. It's a NO for boys too when it comes to wearing shorts in pagodas.
11. Keep A Low Profile
If the locals see too much cash in your wallet, if you have a lot of jewelry on you or are dressed rather too well, they're more likely to charge you more for things!
12. PDA? Not So Much.
Vietnam is a conservative country. Anything beyond holding hands is considered offensive.
LIKE Curly Tales on Facebook | Instagram | Twitter
You can subscribe to our newsletters