Monsoons in the state of Maharashtra are quite high. The state of Maharashtra is home to the beautiful lush green Western Ghats that expand throughout southwesterntern parts of the country. If you want to experience the monsoon season close to nature and away from the crowded city life. Here are 5 Maharashtrian homestays that are just perfect for the weather and a weekend getaway.
1. Lattitude By The Lake
Lattitude by the Lake is a perfect homestay for a weekend getaway it is located just 2.5 hours away from Mumbai in Kamshet. This eco-friendly home has seven rooms, two cottages, a pool, and is surrounded by lush greenery. It is a beautiful Maharashtrian homestay perfect for the monsoons.
Also read:This Quaint, Wooden Homestay Near Chandigarh Offers 360 Degree Views Of The Mountains
2. Mawi Infinity Villa
This luxurious villa is located in the middle of the jungle. This five-bedroom luxurious villa is nestled close to the huge mountainous terrain overlooking Pawna Lake. Mawi Infinity Villa provides the perfect atmosphere for you and your loved one. You can book this homestay if you want to get away from hustle and bustle of city life.
View this post on Instagram
3. Mogra Organic Farm
Mogra organic farms are located amidst the picturesque lush green western ghats. Isolated from the hustle, and bustle of city life, close to both Mumbai and Pune. Explore the pristine lake that is located near this homestay.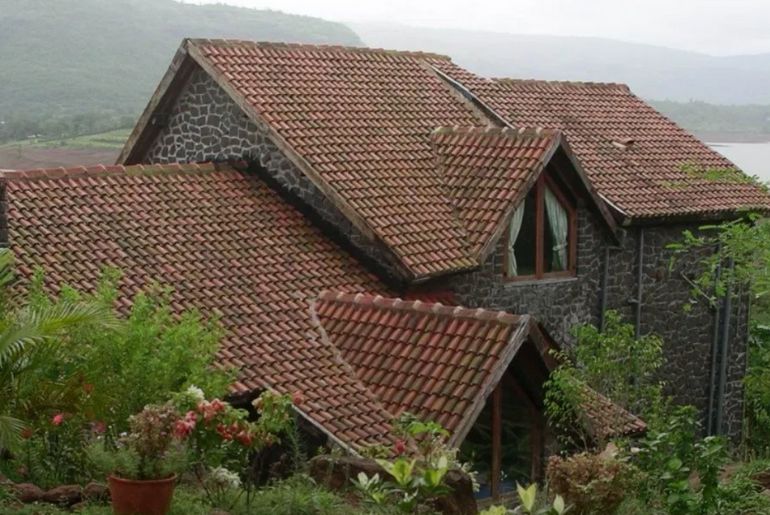 Also read: 5 Romantic Homestays Unmarried Couples Can Book In Himachal
4. Le Farm Luxury Farmstay
This chic modern homestay is nestled close to a lake, hilly terrains, and a farm. Every room in this homestay offers views of the beautiful Western Ghats.
View this post on Instagram
5. Kapadia Bungalow
Kapadia Bungalow is a Tata guest house located at a distance of just 20 minutes away from the Mandwa jetty, Alibag. This spacious property is well equipped with a beautiful patio, swimming pool, and a tropical garden that would be perfect to relax during the monsoons. You can have a gala time with your friends and family devouring delicious seafood or Maharashtrian thalis.
Book these Maharashtrian homestays and truly experience the joys of monsoon season.
Also read: 5 Mountain Homestays In Tirthan Valley That Sit Right Beside The River