Under 140 Characters
Go underwater, pilot your own underwater subscooter or mini submarine and enjoy the rich marine life of Mauritius. No need to learn swimming or underwater breathing skills!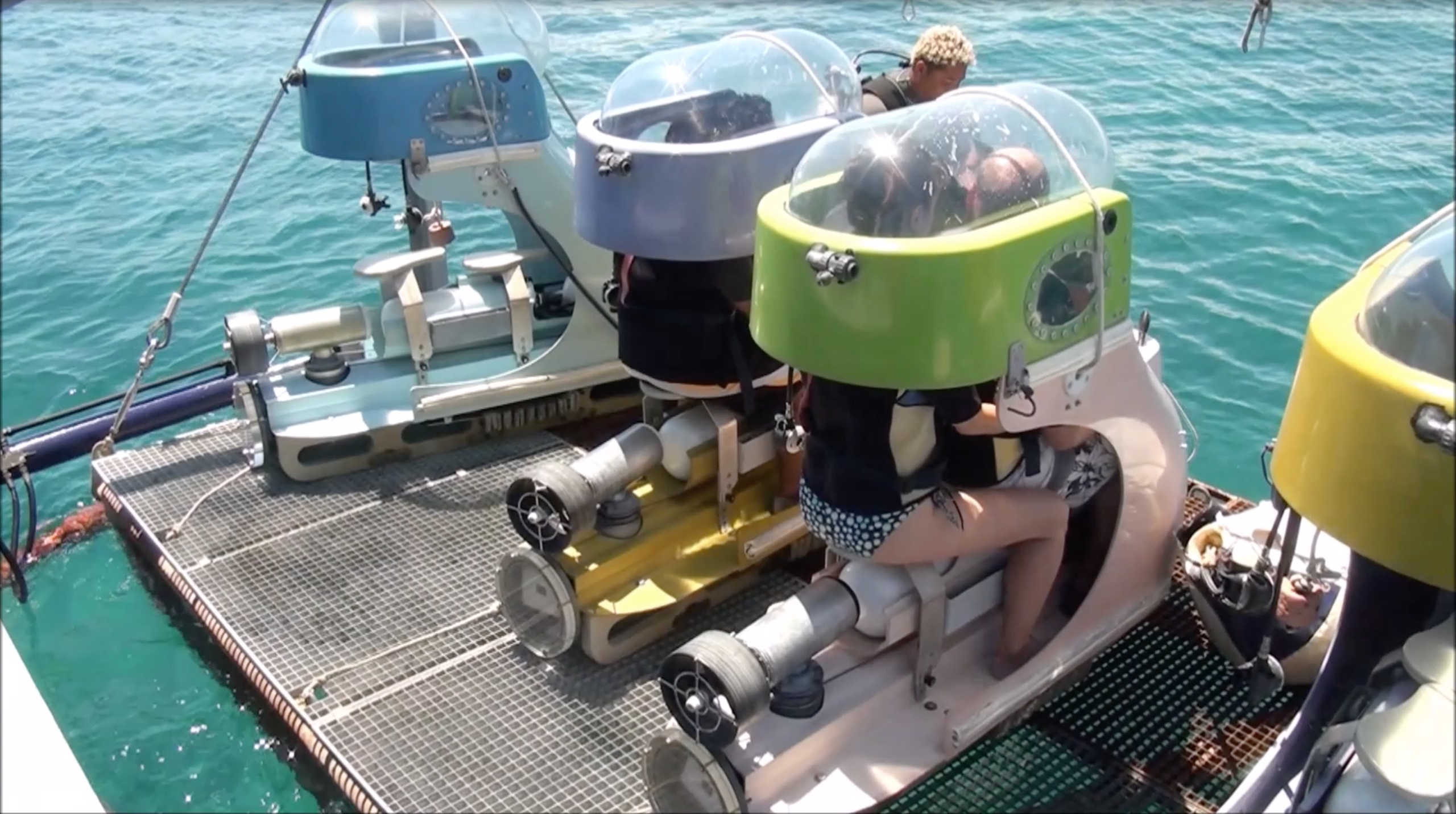 What Is It?
Imagine riding a subscooter 3-ft underwater as you breathe naturally in a broad common, transparent and panoramic cupola and get up, close and personal with the marine world. It is a scooter that goes underwater for you to discover the beautiful fishes, flora and fauna.
You don't have to be a diver or swimmer to control the sub scooter. Just press the pedal, manoeuvre the steering and you are good to go. Still have apprehensions? You will have a professional diver with you at all times!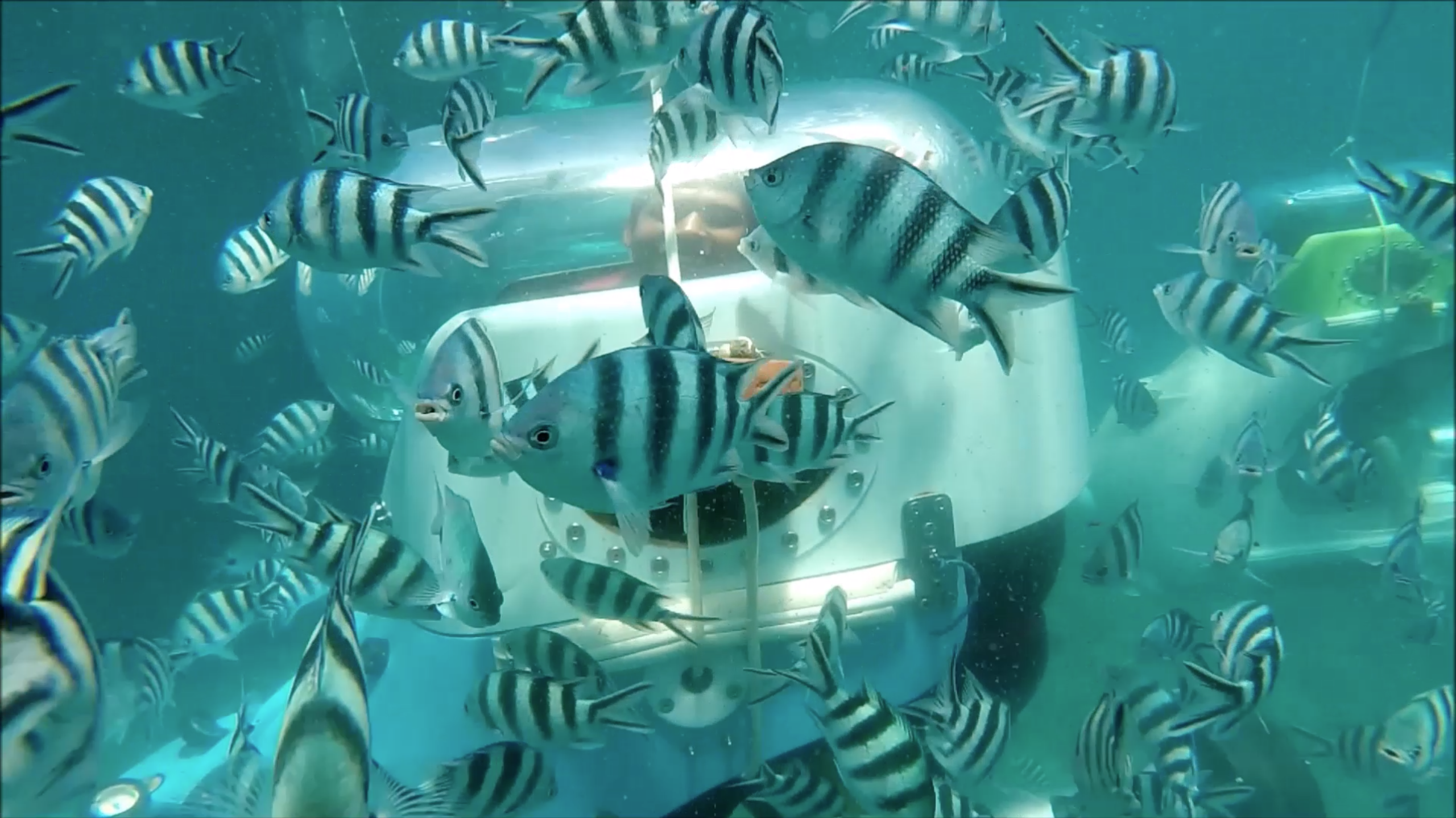 How Does It Work?
This underwater excursion takes about 2 hours where you spend 40 minutes in the sea. Let's get to a step by step description of how you get to experience the majestic sea in a scooter:
1: It starts with a boat trip to the operation platform, right in the middle of the sea. We were introduced to these mini submarines.
2: We were then asked to change into a swimming suit and briefed on how to control the underwater scooter.
3: At a click of a button the scooter sinks underwater. Sea water starts filling in the scooter and even though you are 3 ft underwater, you are only neck deep in the waters.
4: Breath naturally through a shared bubble that gives a 360 degree view through the glass. Your face and hair will always be dry,
5: Pilot your underwater scooter with a steering wheel, 2 accelerator pedals and a single button that controls the depth level.
See, it's that easy. You only need to press the button to dive and to go up to the surface.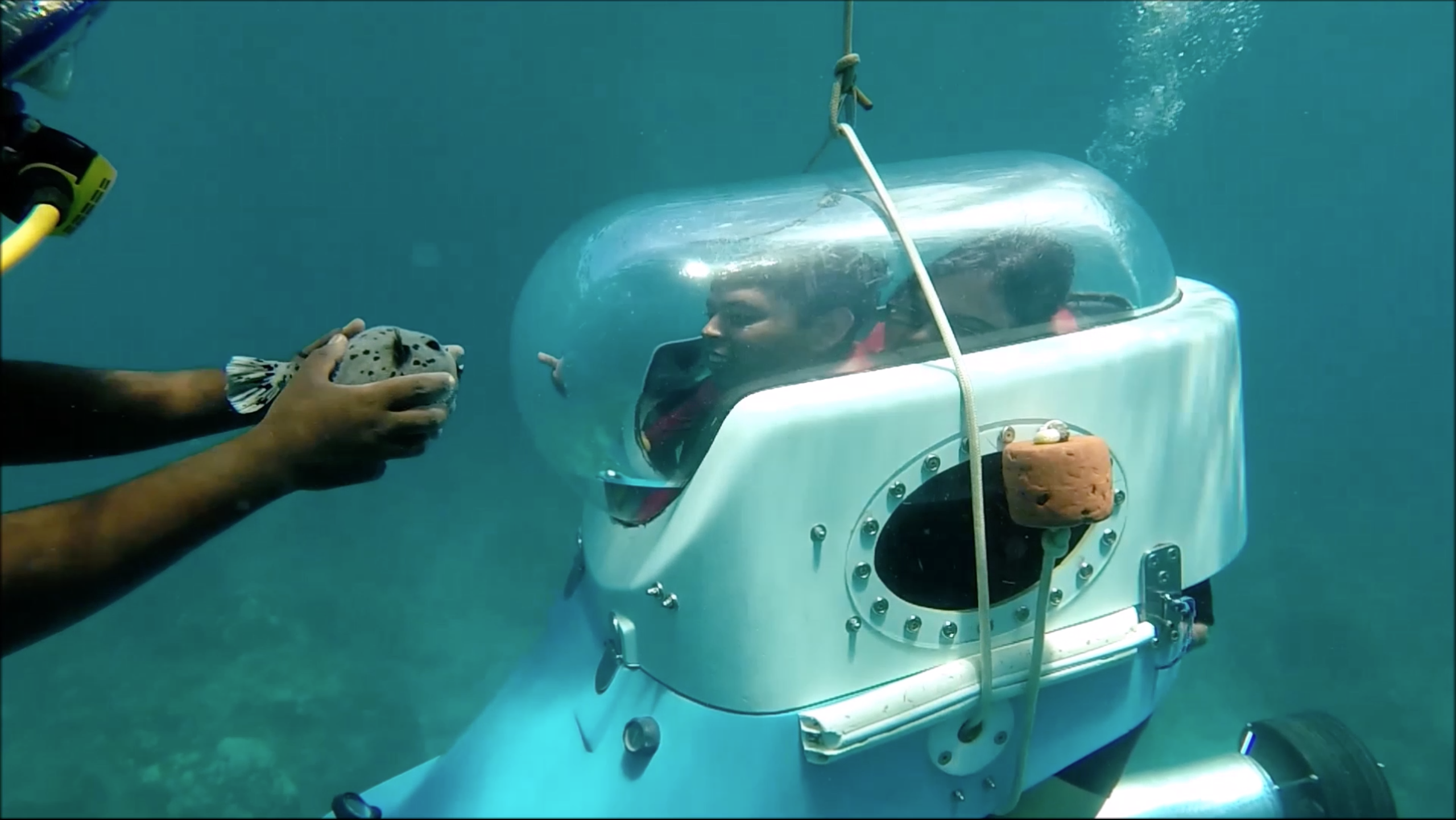 What Else?
There is an alarm button in the cabin in case of any emergencies. The air inside the cabin (head cupola) is permanently regenerated. Also, there is a backup air system to guarantee your maximum safety.
Verdict By Miss Jani
Diving underwater has always been an exhilarating experience. Its almost meditative in nature. Now, even though diving in a sub scooter is a unique experience, don't expect it to be exactly like scuba diving or deep sea diving. Its like seeing the marine life through rosy tinted glasses. Ofcourse, you can touch and interact with the underwater world but it is a little too comfortable to call it diving. But for those who like to play it safe, go for it bro! And yes, thank me later 😉

https://www.facebook.com/CurlytalesDigital/videos/1284399801609715/?permPage=1
Deets:
Location: Mon Choisy Beach, Mauritius
Minimum Age: 8 years
Operating Hours: 8:30 AM to 4:30 PM
Operating Days: All Days
Duration: 2 hrs
Activity: Flexible
How Much: Subscooter Trip (Rs 8,460 for singles – Rs 11,160 for doubles)
Note: Age requirement of 16 years to pilot the scooter (8 years to join as passenger)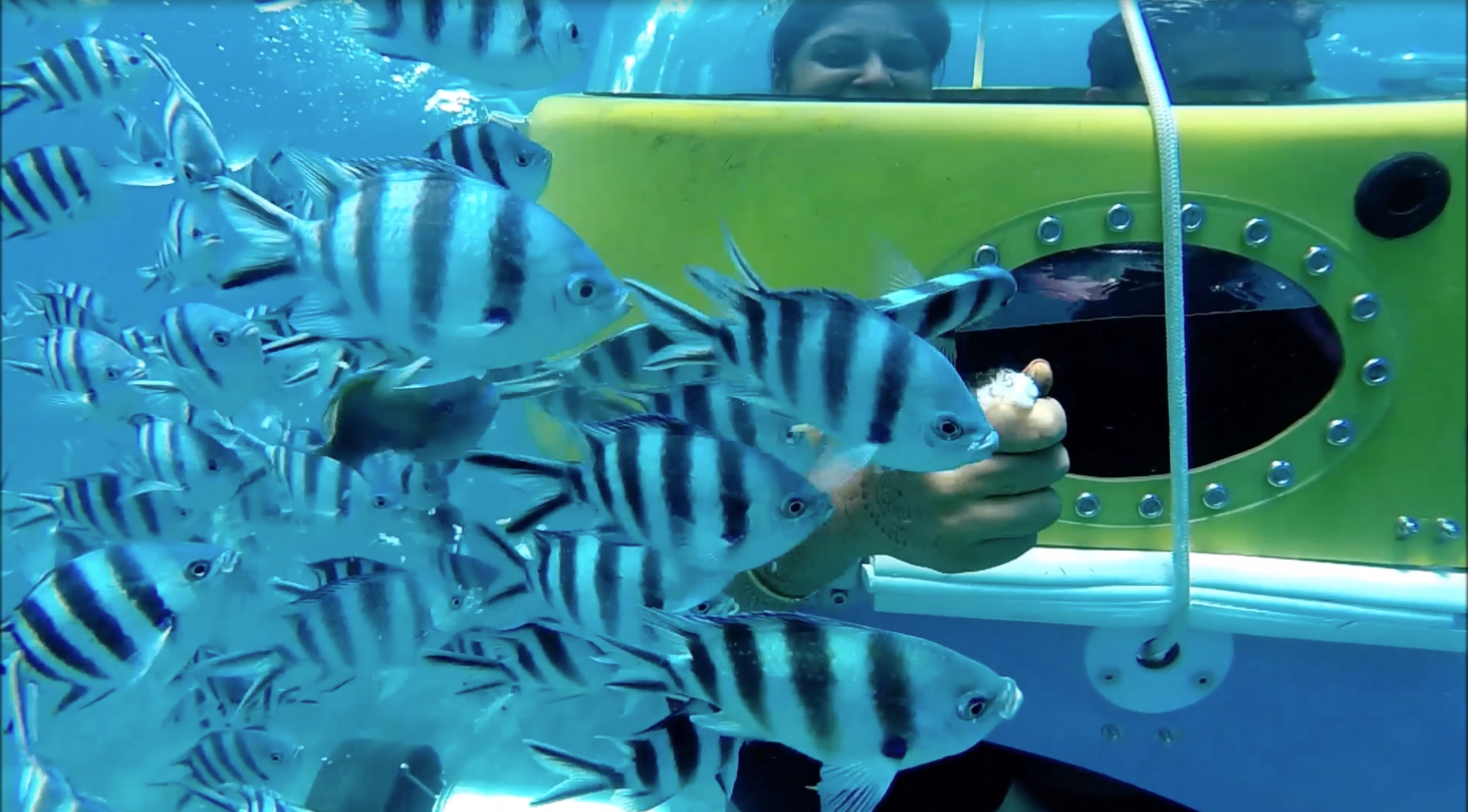 Well, why not! You don't need to know how to dive or swim. You do not need skills for this. Why miss it then? Go for the wonderful experience in the sea and I am sure you might want to do it again and again. Till then,
LIKE Curly Tales on Facebook | Instagram | Twitter
You can subscribe to our newsletters.