Under 140 Characters
The month of Ramzan is all about fasting and prayers but if you love food as much as we do, all roads this month lead to Mohd Ali Road in Mumbai.
What Is It?
Mohd Ali Road in Mumbai, best known for its street food turns even more splendid during the holy month of Ramadan. The entire area is abuzz with the festive air and the tempting aromas beckon you. Over the years, it has been successful in getting the right kind of attention by travellers, food bloggers and foodies. So, if you don't care about the large crowds, lets head to the place that synonyms with delicious Iftar feasting. Here's what you should dig into!
1. Noor Mohmadi Hotel
A gem when it comes to authentic Ramadan feast. Visit this place for its Chicken Hakimi kebabs, Nalli Nihari and Chicken Sanju Baba, which they claim is a special recipe straight from Sanjay Dutt's Kitchen. It is a small food joint full of youngsters, most of the time.
Don't miss out on their amazing White Biryani as well made with cashew paste and curd.
Also read: 6 Must Try Biryani Places in Mumbai
2. Jaffer Bhai's Delhi Durbar
This is another hottest seller of this season mainly on account of its rarity. Harissa, a variation better-known as Haleem and Khichda is a Ramzan special in the Arab World and will be found at Jaffer Bhai's Delhi Darbar.
3. Mashaalah
This eatery serves Chicken Lollipop in six variants. And while you are here, have Chicken Barra and Eid Special Biryani! They also serve the most succulent kebabs.
Also read: 5 Best Places To Have Butter Chicken In Mumbai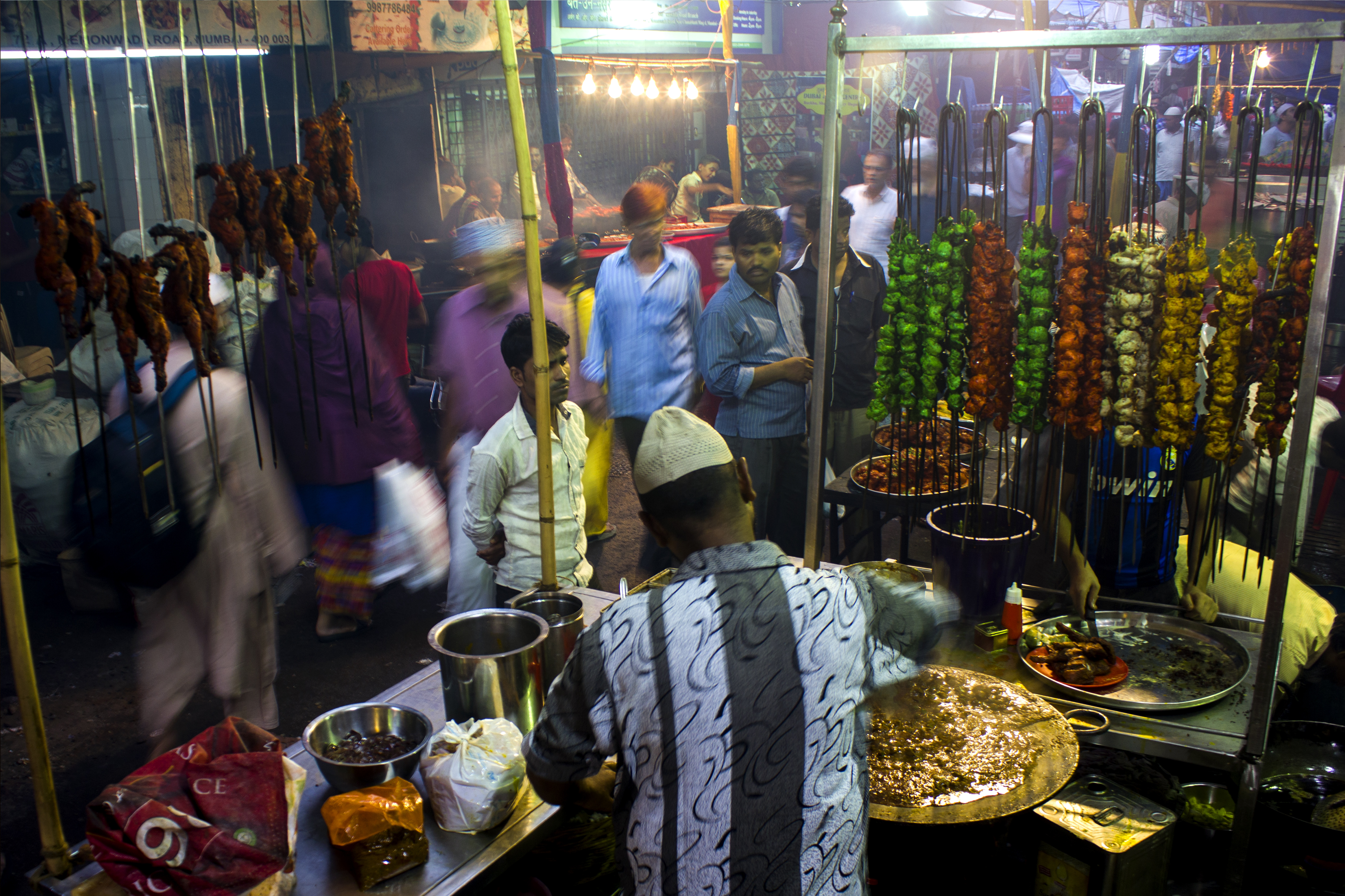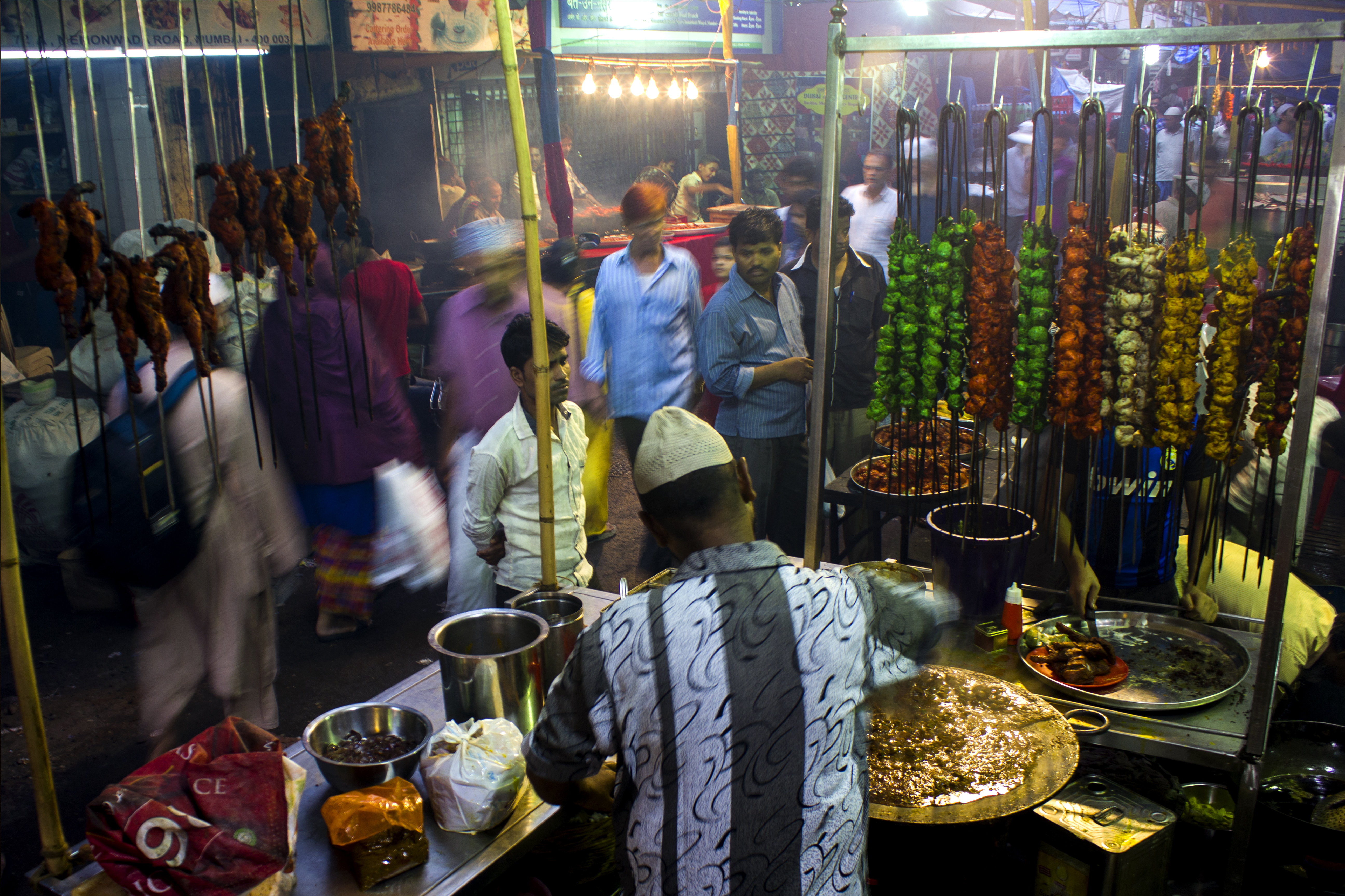 5. Bade Miya
If NONE of the above excites you and want some adventure, we suggest that you make a pit-stop at the legendary Bademiyaan. The recent additions to their menu is Jabaan Fry and Jabaan Soup. If not, you can stick to the good ol' Paya soup, Dil Fry and Dil Soup.
6. Chinese Grill
Often visited by celebrities not for its Chinese food but its Nalli Nihari, Kalefji Masala, Mutton chops & Paya soup. Drop by one of these days to try it out!
These tasty treats are best paired with their tandoori rotis. Which one are you gonna try?
Also read: 5 Restaurants Not To Be Missed For Sushi in Delhi
7. Shalimar
This 47-year old food joint that started as a 50-seater can now serve upto 600 people at one time. Mohd Zainuddin Shaikh came to Mumbai from UP first opened a small juice shop & gradually introduced Falooda to its menu.
10 litres of milk is boiled till it is reduced to four litres, which by then would acquire a reddish-brown tinge. Not to forget, it has a wider range of dishes & seating arrangement for families.
8. Suleman Usmaan
Wish to dip into creamy Firnis, Burfi, Aflatoon and Malpuas, Suleiman Usman is the place to be! We love the Sahi Tukda here. And the malpuas soaked in sweet rabdi is a star attraction here.
Also read: 10 Best Ice Cream Places In Mumbai
9. Gorge On A Vast Variety Of Street Food
If only good food is on your mind and you don't care much about large crowds, then every nook & corner of Mohd Ali road has an interesting dish to offer. Bheja Fry, Egg Roti, Mutton Roti and Talli Masala to name a few. And don't forget the yummy Khichda available at almost all these street food joints.