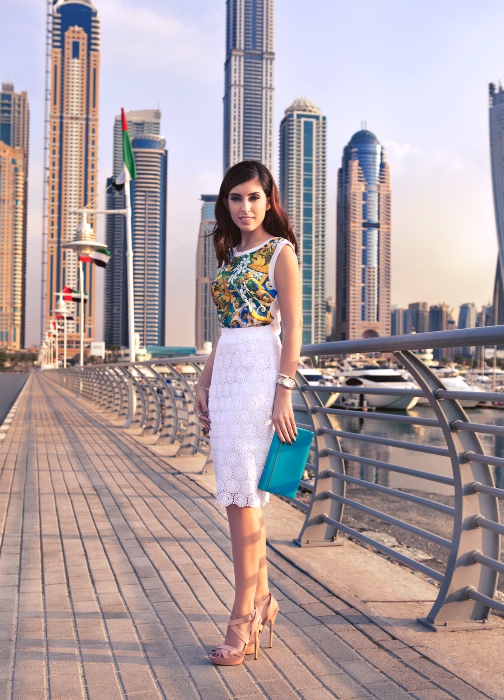 Women are evolving, and so are their choices. A woman now doesn't hesitate to dream about things, which were once unattainable. Be it space, politics, healthcare or the entertainment industry- women are coming forward and paving their way to the top. And Curly Tales and Vatika not only appreciate such women but also believe that their stories need to be shared.
Tala Samman Marked Her Territory In The Middle East's Fashion Scene
And one such woman is Syrian-born and Dubai-raised Tala Samman. Tala Samman has not only marked her territory in the Middle East's fashion scene, but she also flagged her way to becoming a prevalent figure within the Middle East's DJ circuit.
Tala started fashion blogging in college, and with time, her blog @myfashdiary became popular and how. From a college girl to working at Tom Ford, Tala not only took her passion for fashion seriously but also did full justice to her blog. Things changed for her when she was featured in Khaleej Times back in 2008-09. In fact, her style blog, Myfashdiary.com, was one of the first beauty and lifestyle blogs to be launched in the UAE.
Transition From Being Fashion Blogger To DJ Tala
However, while fashion and styling was her first choice, it was definitely not her last. Tala, who is now notably known as DJ Tala, fought her way to become who she is in the DJ industry.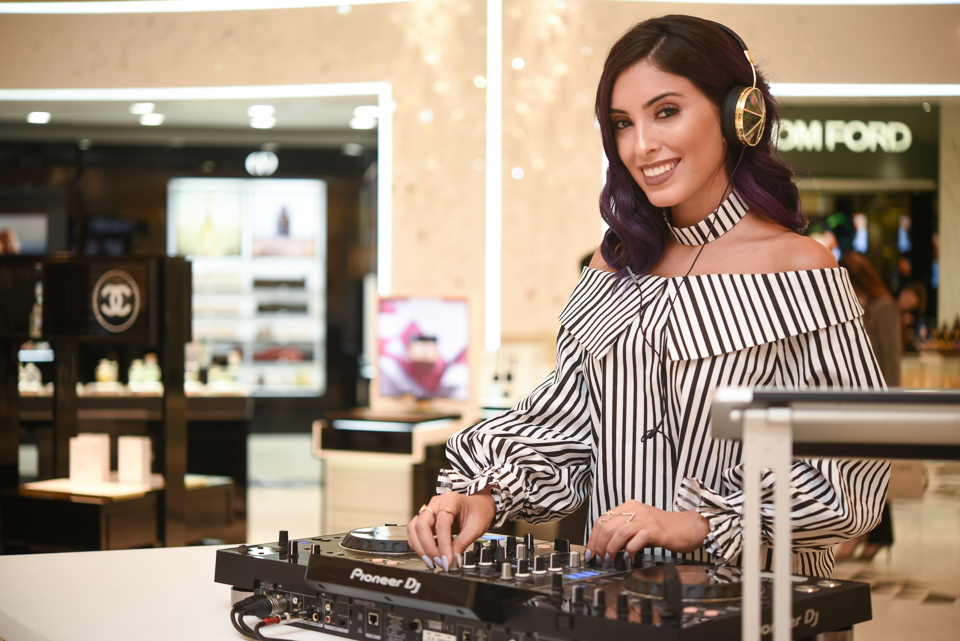 Initially, her mom- Lina Samman, wanted her daughter to have a business degree, but she did what she wanted and chose her path. Tala's love for music, particularly hip-hop and R&B, inclined her to pursue Djing. Growing up, she loved watching DJs and producers at work.
Making Her Space In The Male-Dominated Industry
Djing started as a hobby, but slowly, Tala took lessons, honed her skills, understood the niche a bit better and then started working with brands. While starting out, she played for brands she worked with. She played at fashion shows, launch parties, etc., to kick-start her Djing career.
As a DJ, her initial days were a bit difficult, considering she was a female in the male-dominated industry. Men did find her intimidating. She had to prove her talent, but with time, she got the recognition she deserves. Tala is a part of the growing female DJ movement, and she is super proud of how things are changing for women in this industry.
Advice For Young Girls
Tala, who also opened for Dua Lipa's electric Abu Dhabi concert, wants people to know that Djing, like other professions, can be both physically and mentally exhausting. However, she loves her job and aims to inspire other female Djs' too.
Tala, being an influencer wants to advise young girls to understand the job first instead of getting attracted to the fame part of it. Like other industries, the Entertainment industry has its pros and cons, and one should weigh both before stepping in.