You must have heard about Bubble Tea but Dr Bubbles also serves Bubbles Coffee which is most refreshing coffee with popping Bubbles and the best part is that this Bubble Coffee doesn't have any caffeine, or bitterness in it! Also, all age groups can enjoy this drink without worrying about a thing!
They have also come up with Waffle Nachos which can be paired with a variety of delicious sauces that lend all the desserts their sinful form: red velvet, chocolate sauce and many more. The Waffle Nachos might be a new dessert but it is surey an interesting concept.
Dr Bubbles has more than 30 outlets in India where you get to taste these amazing products.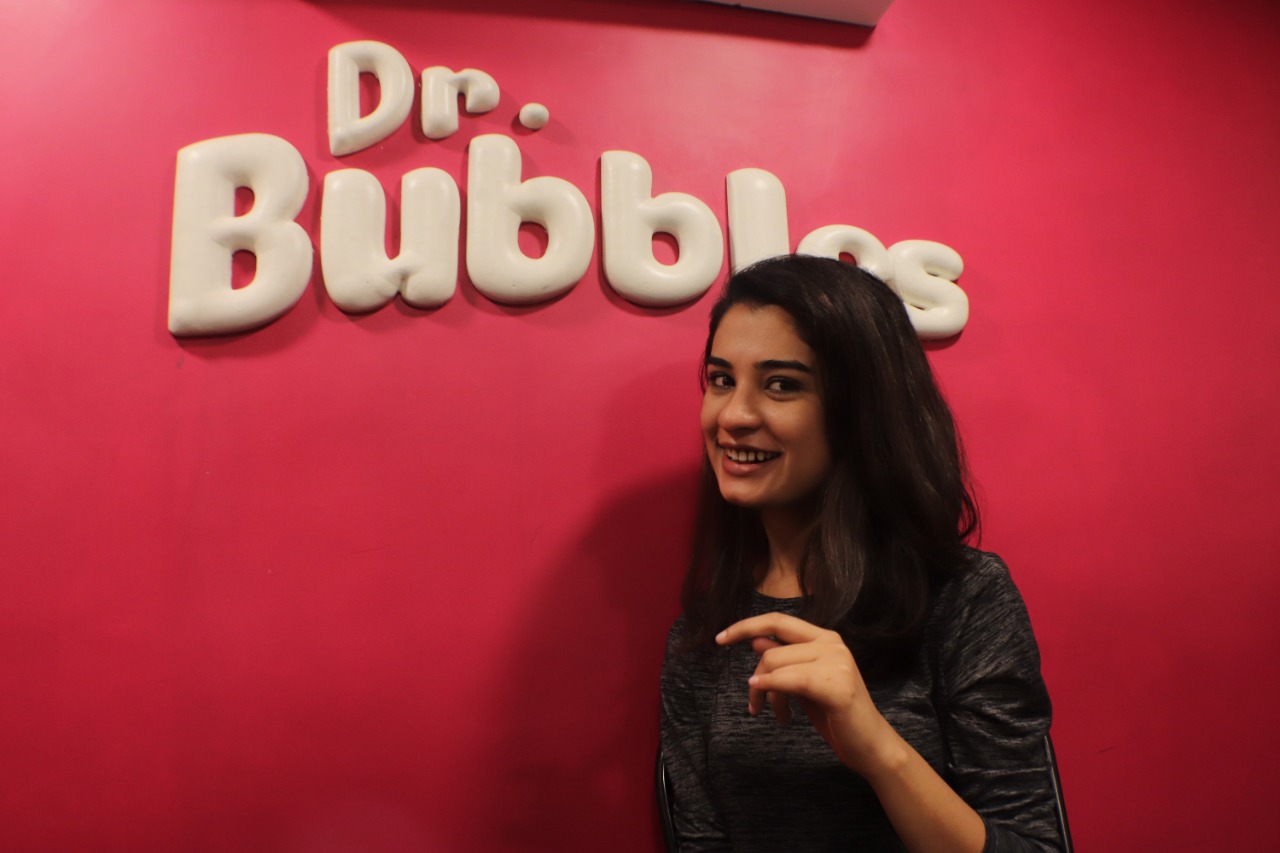 What Is It?
Bubble Coffee is yet another unique and refreshing beverage that comes from the house of Dr Bubbles. 
Bubble Coffee is an amalgamation of beautiful flavors with the base of a green coffee rather than black coffee. Perfect for a weight loss plan, Green coffee, that is the newest addition and it is known to help in boosting metabolism and is also good for skin and hair. For people who enjoy their coffee as a fun drink, Green coffee works best because it is not roasted, contains no caffeine and is not at all bitter. Dr Bubbles came up with the idea of adding Green Coffee to its array of brews because it is entirely safe and can be consumed not just by youngsters, but even children. Green Coffee is also believed to reduce sugar cravings, contain antioxidants, boosts energy, is a natural detoxifier and an appetite suppressant. What makes Green Coffee so desirable is the fact that it comes with all the perks of regular coffee complete with the full flavor, taste and aroma but has zero bitterness and zero caffeine.
Bubble Coffee is being served at all Dr Bubbles outlets in the form of iced coffees that enhance the taste and lend the drink an interesting flavor. It will come with toppings similar to their famous Bubble Tea that garnered immense fan following since its debut in Mumbai in 2015. Dr Bubbles is one of the first refreshment chains to experiment with Green Coffee and introduce the country's favorite beverage in a new avatar. As Bubble Tea, Bubble Coffee also comes in 20 different and exclusive flavors including cranberry, kalakhatta and many others. Along with that, the flavours contain toppings, popping Bubbles and various combinations that can be modified according to your palate.
Also read: Try Chocolate Kulfi Bubble Tea & Mango Fruit Bubble Tea This Summer In Delhi
About Dr. Bubbles 
Dr. Bubbles was started by Mr. Adnan Sarkar in 2015, but it has come a long way since then. Initially started off as a brand that serves Bubbles Teas in fruity flavors, it has now expanded to Iced Teas, Iced Coffees, Yogurt Shakes, Milkshakes & regular hot Teas and Coffee too. Not just beverages, they serve Waffles and Mini-Pancakes too.
Also read: 7 Chai Spots In India Every Chai Lover Should Visit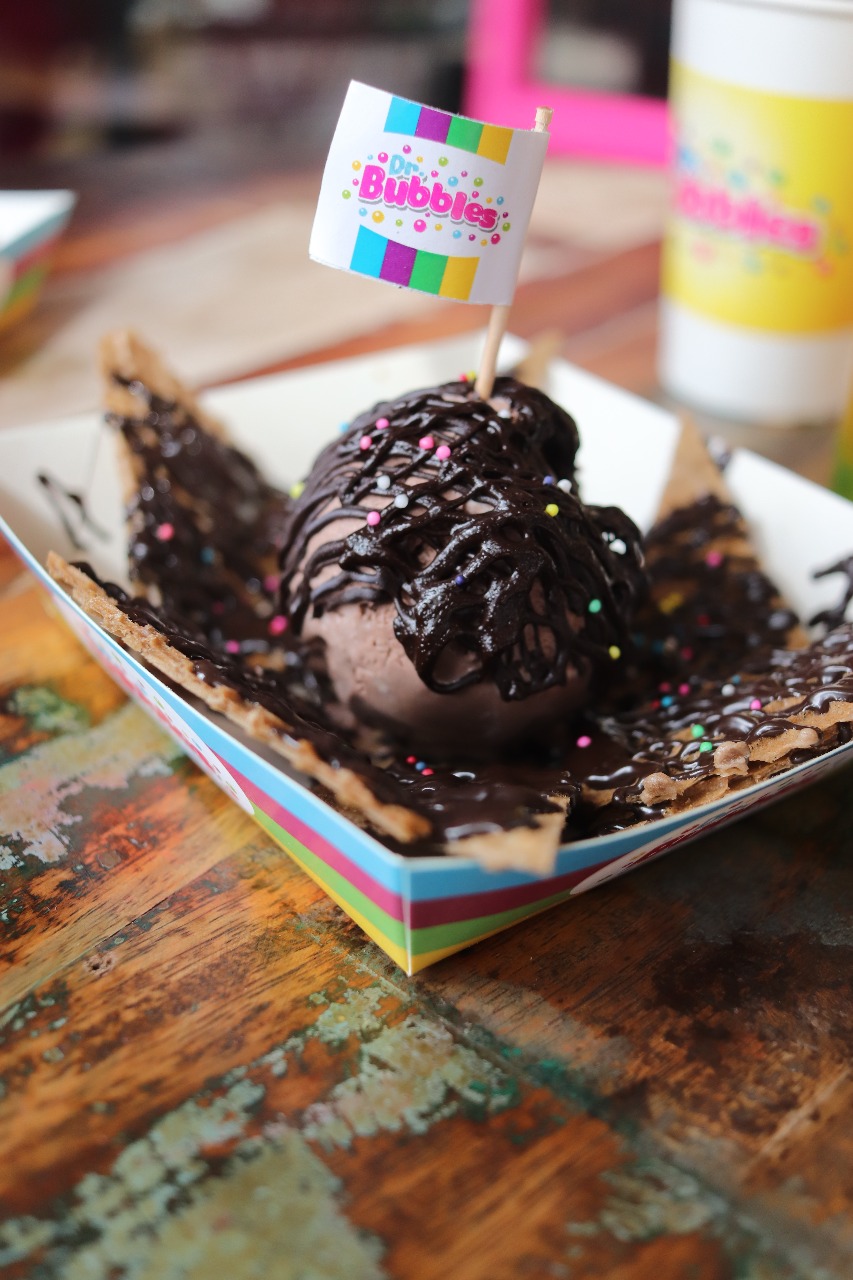 What Did We Enjoy?
At Dr. Bubbles, FC Road, Pune, we selected our flavor of Bubble Tea and Coffee along with options available of Tapioca Balls and Jellies to make the drink more interesting. We tried most of the stuff offered by Dr Bubbles which includes the newly launched Waffle Nachos. We paired up Peach Bubble Coffee with Cranberry Bubbles and relished Belgian Chocolate Nachos with it.
We liked Litchi Watermelon ice tea with Kiwi Bubbles and also tasted Square Waffle, Bubble Waffle, Banana Mini pancakes apart from Bubble tea and Bubble Coffee. If you're into shakes, go for their Yogurt Shakes. We tried the Chocolate Shake with Caramel bubbles to curb that dessert craving!
Also read: Pune's Sweet Mess Offers 'Soft Serve On A Cloud' & It Is Delicious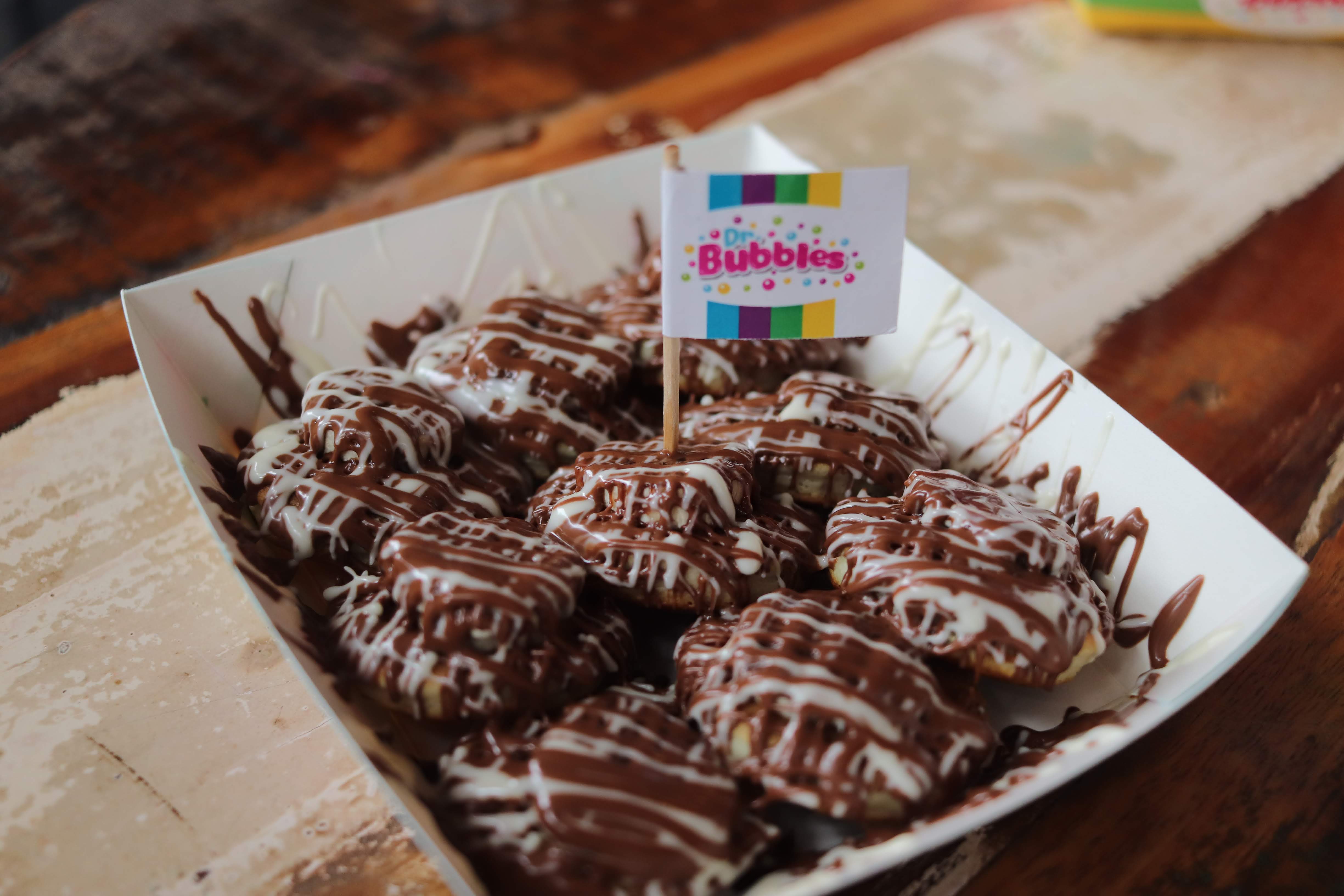 Deets
Where: Dr. Bubbles – 30 outlets across India
LIKE Curly Tales on Facebook | Instagram| Twitter
You can subscribe to our newsletters