Under 140 Characters
Experience Goa from the comfort of a luxurious hotel with amix of fun, family spirit, comfort and hospitality at Novotel Goa Resorts & Spa.
What Is It?
Just a 5 minute bus ride from Candolim Beach, Novotel Goa Resorts & Spa is a luxurious stop-over in the tropical paradise of Goa. From the time I stepped to the time I unwillingly left the property, I was made to feel like I was royalty. The amenities, the thoughtfulness of the staff without being too overbearing, the food, the Balinese inspired spa, the activities – all of them made me wish I'd stayed just a little longer. Now where do I start? With the food of course! I am the eating expert at Curly Tales after all!
1. Vero Cibo
If romance is your agenda, then this pretty little candle lit restaurant should make it to your list! The meals have an Italian twist and is so soul-warming – even if you're single – you'll make food your bae and dig in!
Also read: 5 Reasons Why Goa Makes The Perfect Destination For Couples
2. Food Exchange 
From live stations to ready meals – what doesn't this place have to offer? It's like sitting in a restaurant and getting all of India's palette in one single place. From South Indian dahi-rice to Goan fish curry to Punjabi chole – there's something for everyone. And the desserts! They are to die for. Even if you don't actually book your stay in this hotel, I'd like to recommend a meal at this yummy restaurant.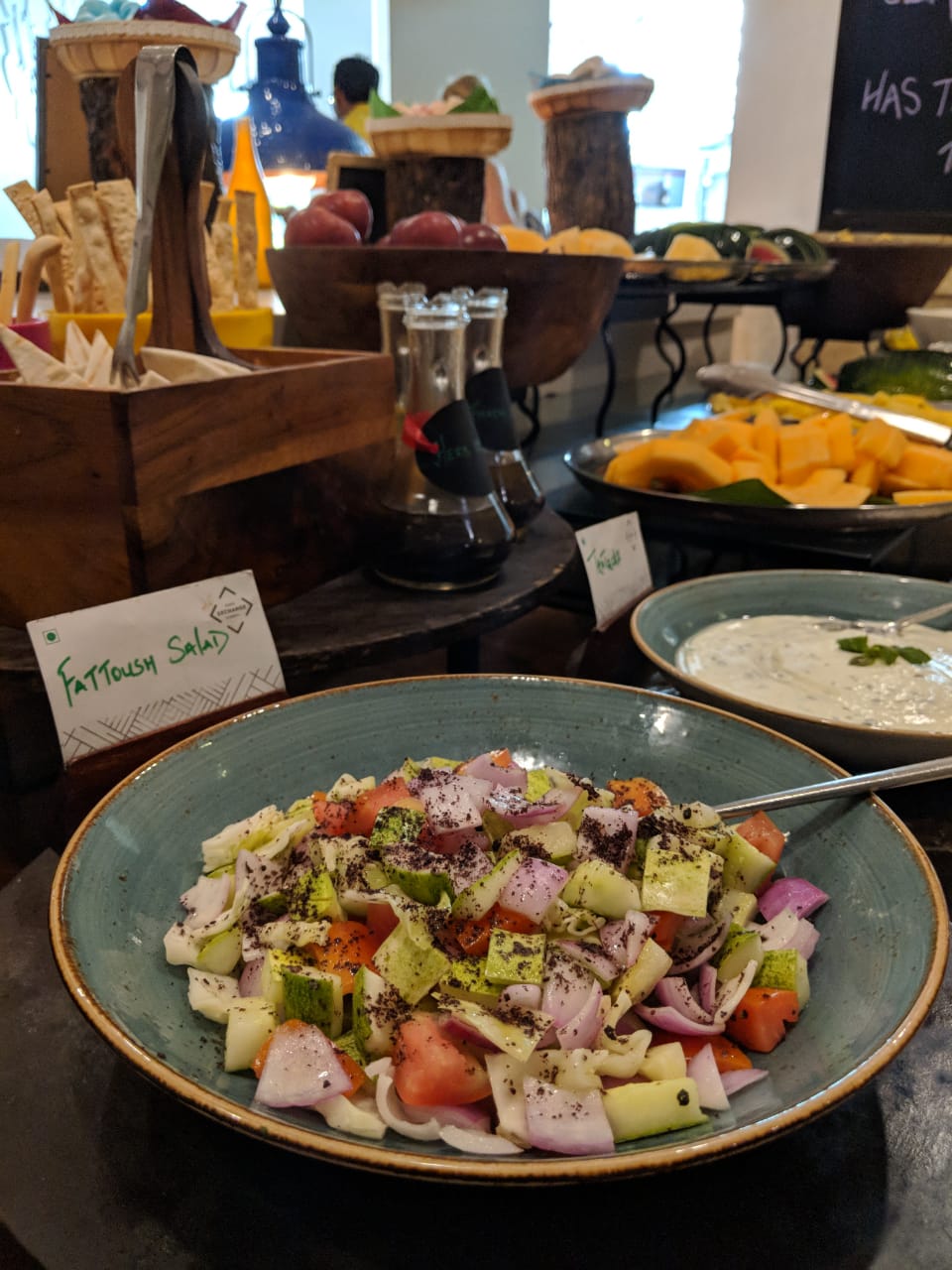 The Activities
Novotel Goa Resorts & Spa really catches the vibe of Goa with the activities it has on offer. It's got something for everyone – from the kids to the adults to things you can do as a couple or a family!
Also read: 5 Experiences You Have To Try To Explore Goa Like A Local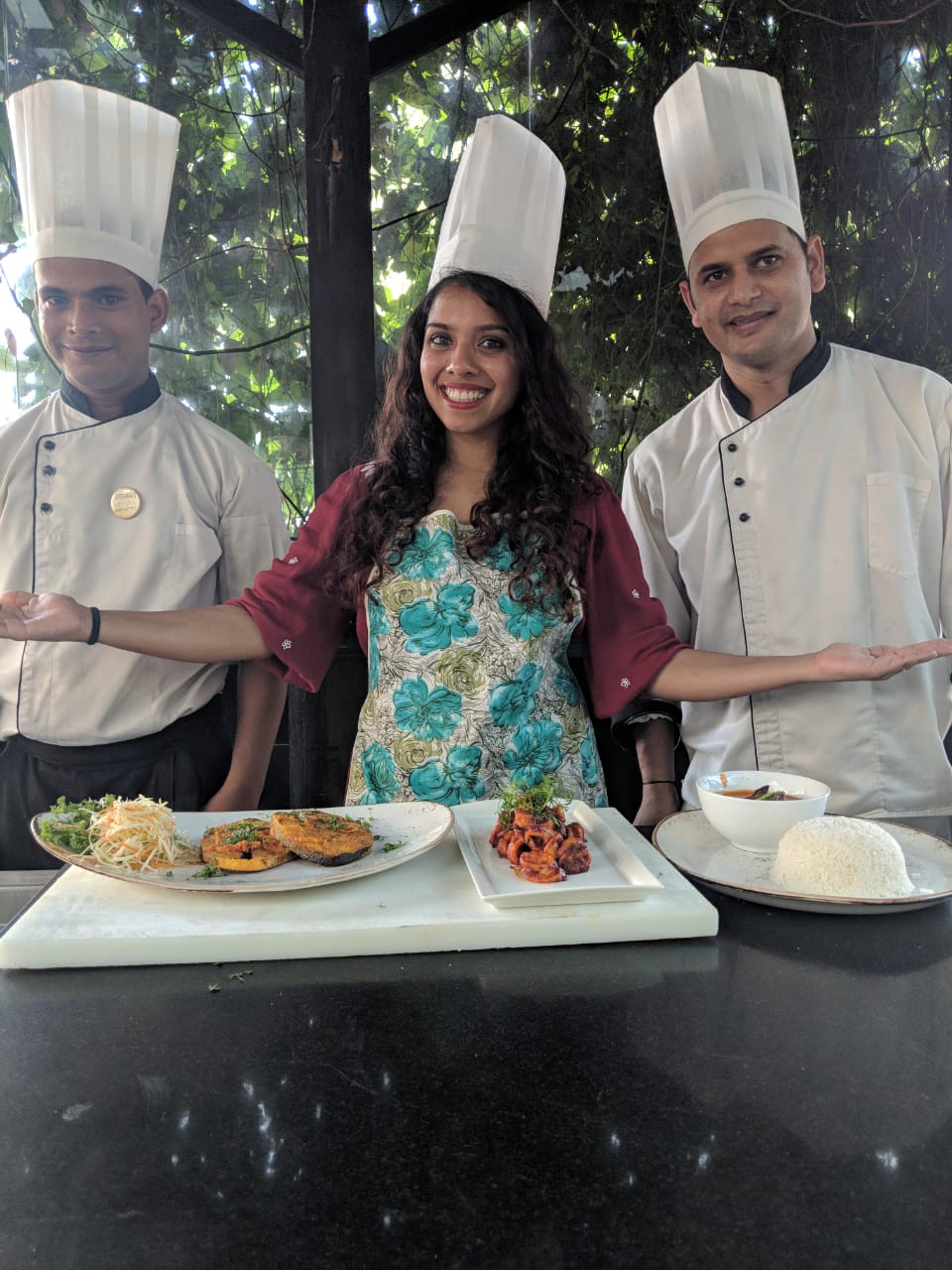 Cycling Tour
If you're the adventurous sorts like me, then gear up for a 10 km cycling tour early in the morning. Cycle around the coast with an instructor as you pass white washed churches and the locals just waking up!
Mr Green Fingers
A fun activity for the kids, Mr Green Fingers teaches the little ones how to plant a tree and water it and grow their own garden.
A Tour To The Local Market
Goa's fruit, flower and fish markets are what folk tales are made of. Soak up the local vibe with a tour to Goa's markets.
A Tour To The Local Bakery
Have you even visited Goa if you haven't tasted Poi – the local Goan bread? Novotel Goa takes you on a tour to the local bakery where you can eat Poi straight from the woodfire oven. Has anything ever tasted netter? I think not!
Also read: 10 Reasons Why You Should Visit Goa In The Monsoons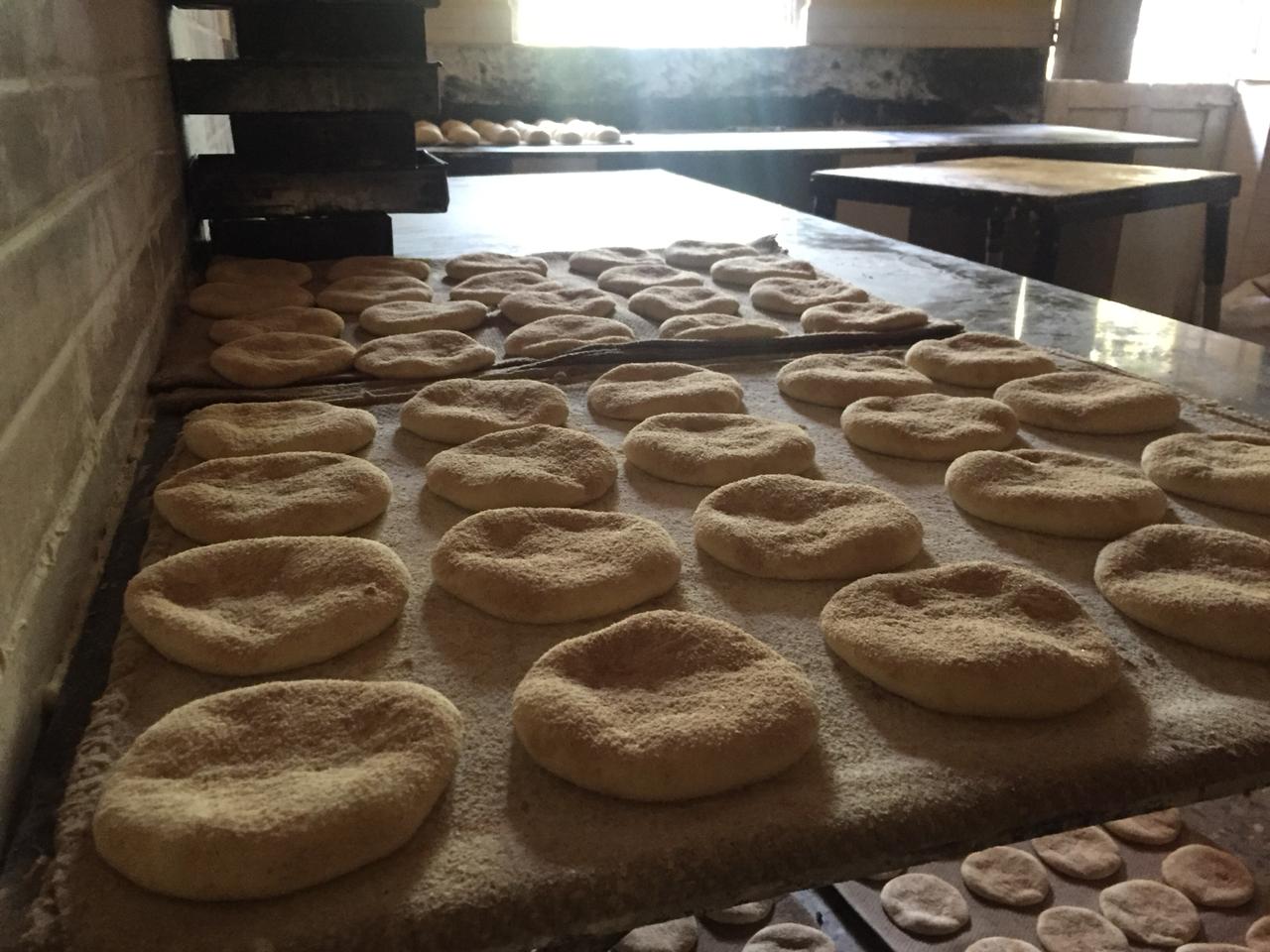 Scuba Diving
This is a seasonal activity where experts first teach you at the swimming pool and then you get to scuba in the ocean. Completely safe and supervised by experts – this activity does not take place in the monsoons.
The Rooms
I stayed at the suite and boy, was I pampered. It's two floors of magnificence dipped in comfort. There's something about hotel beds. I love the smell of the white sheets and the pops of colour and the way everything is so well arranged. Novotel Goa leaves you wanting for absolutely nothing. Luxurious, soft and regal – is what best describes the rooms. The colours are fresh and the amenities are wonderful. While the suites cost a little more, they're totally worth it and I'd even recommend it for a honeymoon stay. The view is not as spectacular as you would wish but it's quite green and is quite peaceful.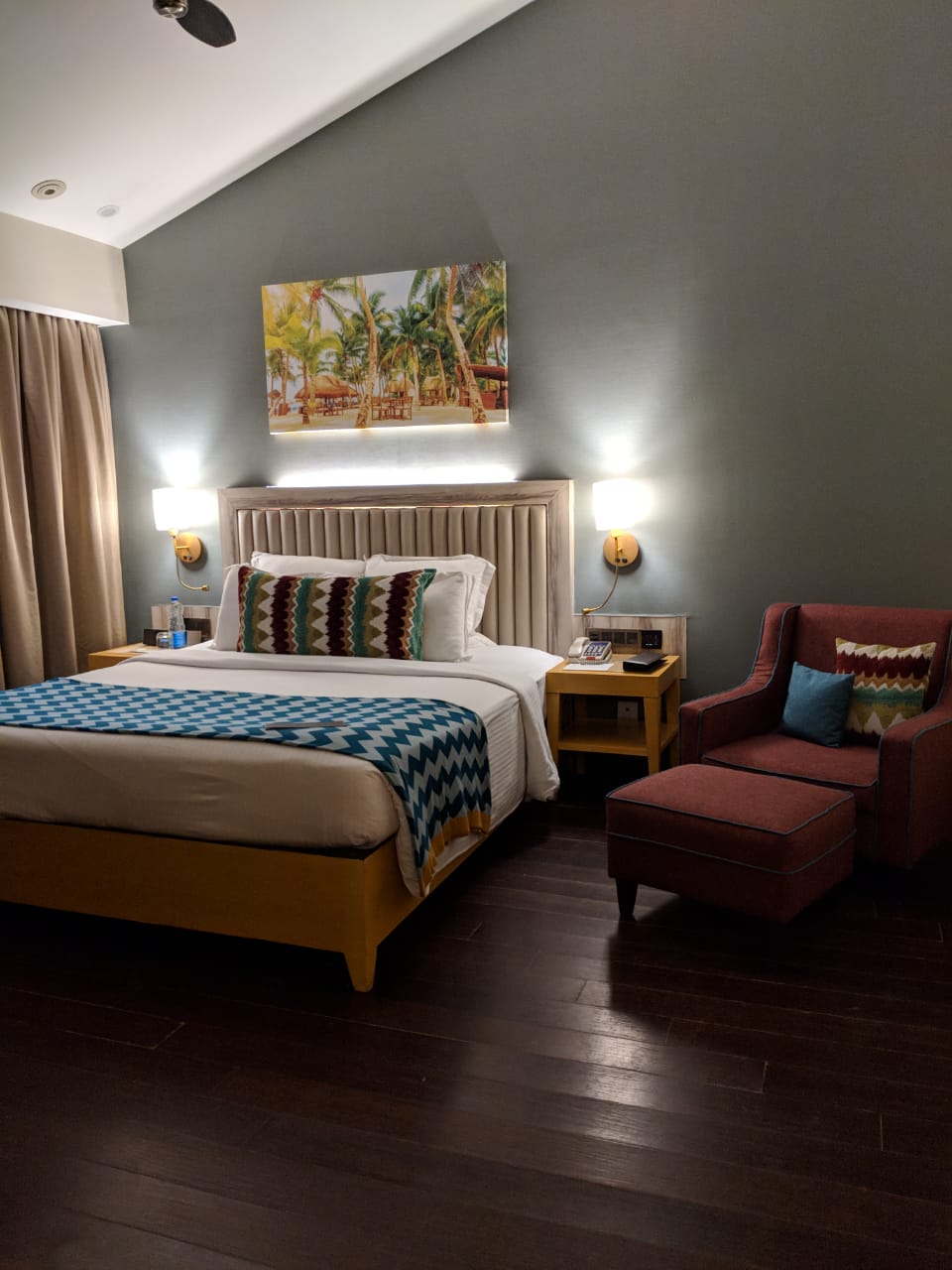 Deets
Address: Anna Waddo, Main Candolim Road Bardez, 403515 Candolim, Goa
For Bookings, click here
LIKE Curly Tales on Facebook | Instagram| Twitter
You can subscribe to our newsletters