Under 140 Characters 
'At MRP' in Oshiwara is pumping up our favorite staple food with spices and lots of gooey cheese in a fondue. 
What Is It?
At MRP is not just famous for selling drinks at their cost price but also for the funky twists to regular dishes. They've introduced the Vada Pav Fondue for all the vada pav and cheese lovers out there. Giving a quirky method to eat our city's favorite snack, their way of the vada pav surely seems to be winning hearts.
What To Eat?
The Vada Pav Fondue is made up with traditional vada and pav but served in a totally different style. Not only is the vada spiked with some spices and cheese to give it a new taste, but it is served with a fondue of gooey cheese that is a total hit with people.
Not just that, they have a variety of twists on regular dishes. They have a 'palak chaat' that is spinach chaat. They also have butter chicken pasta, veg kulcha burger, the chocolate beer cake and french fries with chicken.
Fun fact: They also serve sheesha! 
Also read: 90ft Above In Borivali Serves Watermelon Pizza and Gulab Jamun Lasagna
What To Drink?
They have, as they call it, 'bina daaru waali' and 'daaru waali' drinks, which basically mean mocktails and cocktails. The Matka Mojito they serve is a mojito served to you in an earthen pot. It is 1.5 liters of mojito and since it is in an earthen pot, it will stay cool and refreshing even after hours. 
Try out their Death Certificate cocktail if you dare to and the Kala Khatta mocktail for a new twist to our favorite beach time drink.
As the name suggests, all brands of alcohol are available at MRP only if you're purchasing a quarter or higher of the brand.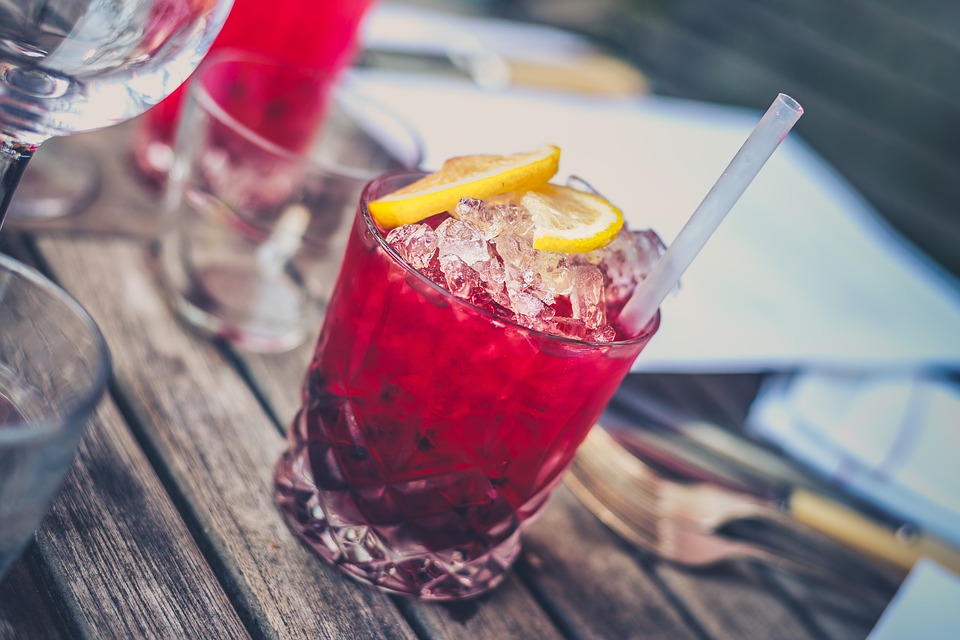 Also read: Attend The First Ever Vada Pav Fair In Mumbai This October
Deets
Address: 3rd, Floor, Om Heera Panna Mall, Oshiwara, Andheri West
Phone: 022 30151799
Approx cost: ₹1,000 for two people, ₹360 for Vada Pav Fondue
LIKE Curly Tales on Facebook | Instagram| Twitter
You can subscribe to our newsletters