Under 140 Characters
Another Lokhandwala-ite makes it BIG, finds its way into the hearts of SOBO-ites and nestles itself in Worli – Mumbai's poshest suburbs!
What's New?
Glocal Junction Worli –  a chill zone by the day that turns into a corporate seductress by the evening and transforms into a high-energy casual sundowner as the night progresses. Gigs to take place on a regular basis, making it a new gig venue that we can count on.
All this so smooth, your girlfriend's newly waxed hand will be jealous!

What's in it?
At 12,000 sq.ft., Glocal Junction is packed with state of art rustic interiors, 20 feet long island bar, new technologies viz 3D mapping and gobo lighting, specially designated area for live performances & events, much more. This premier outlet is more entertaining than LeBron James' Miami mansion and yet it doesn't burn your pocket!
Divided into three spaces, Glocal Junction caters to families who like to wine & dine, crazies who want to drink all night and artsy guys who like performances & gigs. Expect concerts, musical performances and gigs to take place here on a regular basis.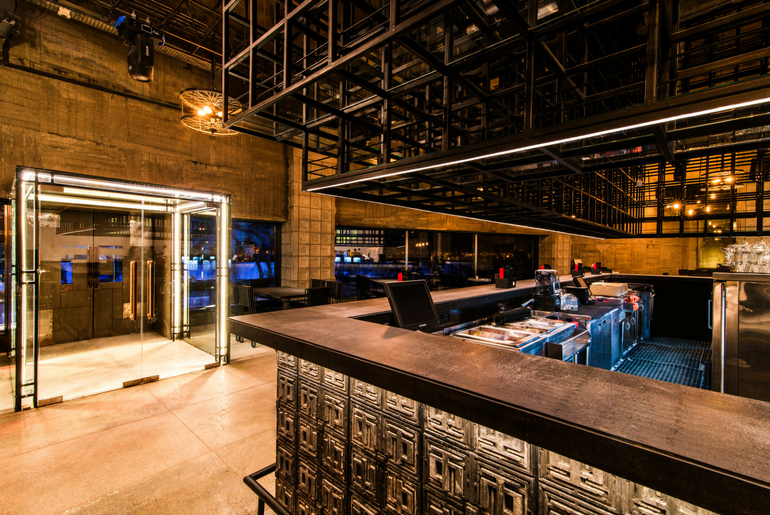 For Your Taste Buds
Iconic dishes get an innovative twist to offer a classic culinary experience to the elite SOBO-ites. From the international cuisines, Peruvian and Japanese are the new additions. With respect to the regional touch, this time around, owner Sanjay Vazirani has decided to add his own cuisine, Sindhi along with Rajasthani.
Moreover, whether you go for lunch buffets, brunch, coffee, dinner or drinks, experience a seamless setting for every mood and time.
The Menu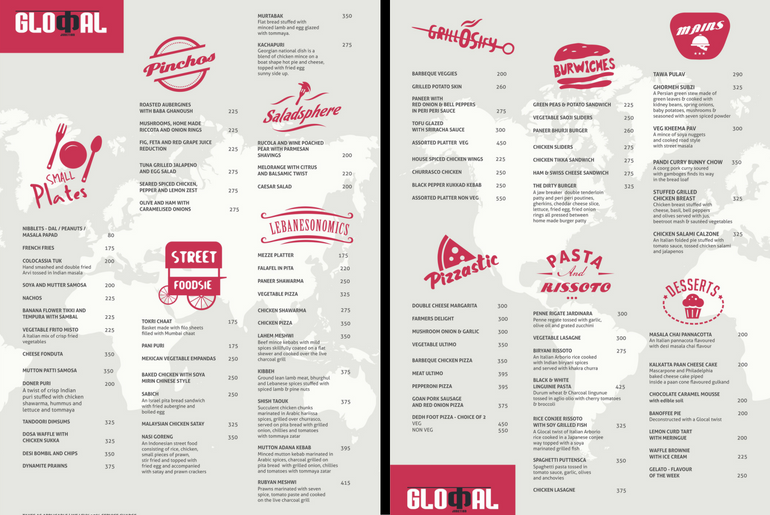 Try These New Dishes
Donar Puri, Banana Flower Tikki and Tempura with Sambal, Colocasia Tukk, Murtabak of Middle-East, Melorange with Citrus and Balsamic Twist, Kibbeh, Lebanese Pizzas and Meshwi, Churrasco Chicken, Goan Pork Sausage and Red Onion Pizza, Ham and Swiss Cheese Chinese, Rice Conjee Risotto with Soy Grilled Fish, Pandi Curry Bunny Chow.
Verdict by Miss Jani
The first thing I check out at any restaurant is the interiors and the vibe. And I have to say  – Glocal Worli has everything going right!  With Blue Frog shutting down in Mumbai,this one clearly is trying hard to satiate those who have been craving for a live gig space. Unless, they go wrong with the new food marriages, this lounge can be the next big gig venue of Mumbai. With 400 covers and metallic in its attitude, Glocal Junction Worli is a good addition to South Mumbai's social scene.

https://www.facebook.com/CurlytalesDigital/videos/1239723629410666/
Deets
Where: Ground Floor, Nehru Centre, Dr. Annie Besant Road, Opposite Nehru Planetarium, Worli, Mumbai
Burn: ₹1,500 (for two)
Our one-minute video tour of Glocal Junction Worli coming up SOON!
LIKE Curly Tales on Facebook | Instagram | Twitter
You can subscribe to our newsletters.
For my posts, also add:
LIKE Kamiya Jani on Facebook | Instagram | Twitter