Koramangala is always bustling and the scenes got even better after the launch of Haji Ali Juice Centre in the hub.
A crazy week is coming up and we know one way to make it better! Enough pub crawls, we are taking you on a breakfast crawl this time.
1. Madurai Idly Shop
I know it's a Monday and all you want is some nice hot coffee to wake up and start your day. Head to Madurai Idly Shop and ask them for a 'Filter Caapee' (Filter Coffee). Your day is made, Milord. You can indulge in South Indian breakfast too as the food here is so homely.
But hey! We are on a breakfast crawl, remember? So you can't stay too long. It's time to move to stage 2!
PS: If you are not in breakfast crawl mode just pop in some mini idlis or get a Kothu Paratha.
Where: 716/D, 17th ' B ' Main, Club Road, Koramangala 6th Block, Bangalore
When: 6:30 AM to 11:00 PM
How Much: INR 200 for two
2. Cafe D'hide
Just a walking distance away from Madurai Idly Shop is D'hide Cafe.
Okay, personally I am a fan of their Fish and Chips  but the breakfast here is out of the world when it comes to both presentation and the flavours. Ask for a Cup Scramble which is house salad served with choice of bread, butter and jam along with hash browns and grilled tomato. OR you could also opt in for some freshly made pancakes or waffles with maple syrup.
You would not want to get up so easily because the place has such a happy vibe and quirky decor.


Where: 130, 1st Cross, Koramangala 5th Block, Bangalore
When: 10:00 AM to 11:00 PM
How Much: INR 600 for two
3. 
154 Breakfast Club
Around the same locality giving you a very cottage-y feeling, is 154 Breakfast Club. You will be baffled with the number of options you have from to chose here. If we weren't on a breakfast crawl, I would've just asked you to try out The Big Breakfast along with some seasonal juice, but then it's just too filling and you won't feel like even crawling after you've had it.
You could try their Mushroom Ragout on Toast or Baked beans on toast and thank me later.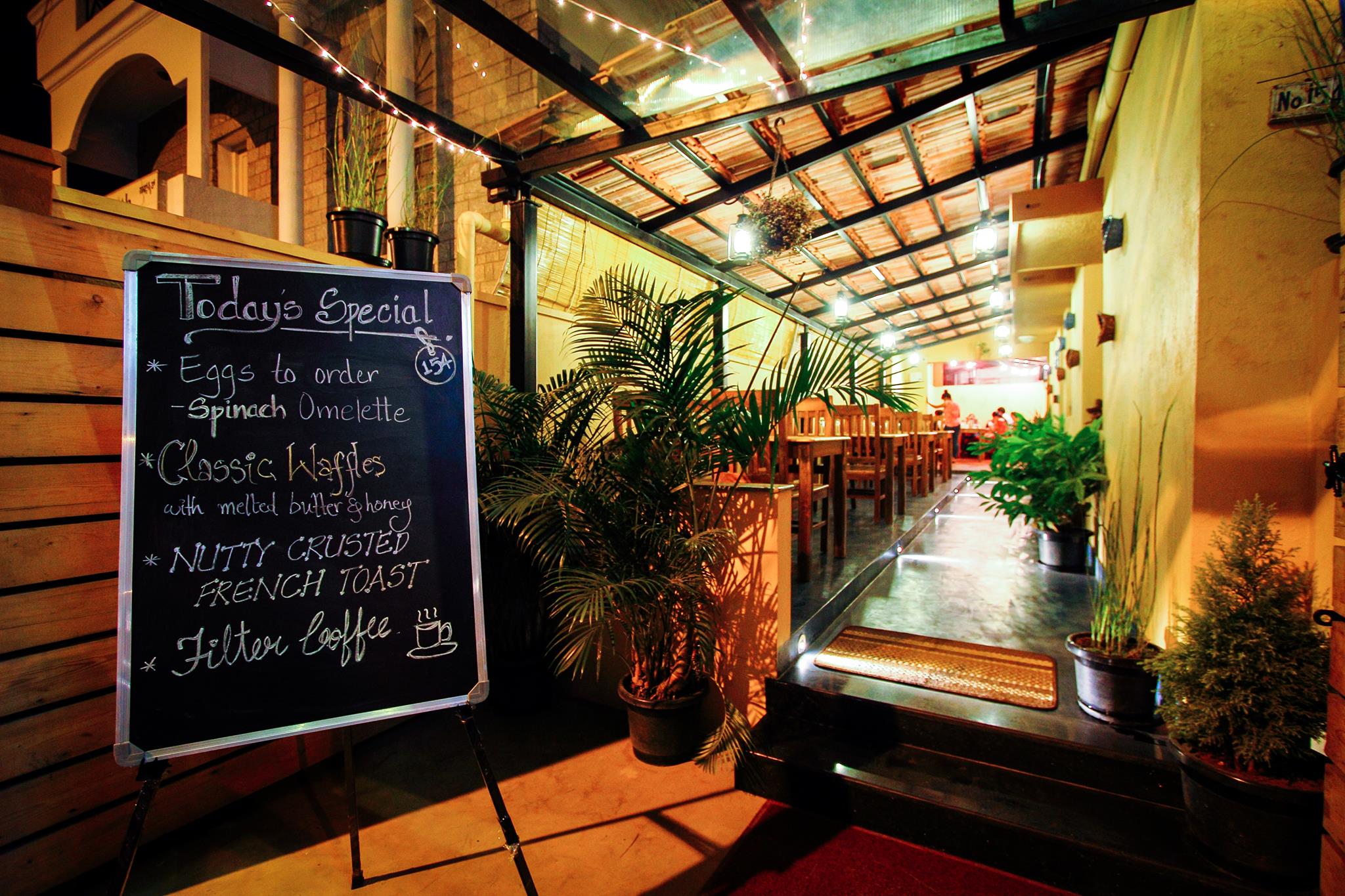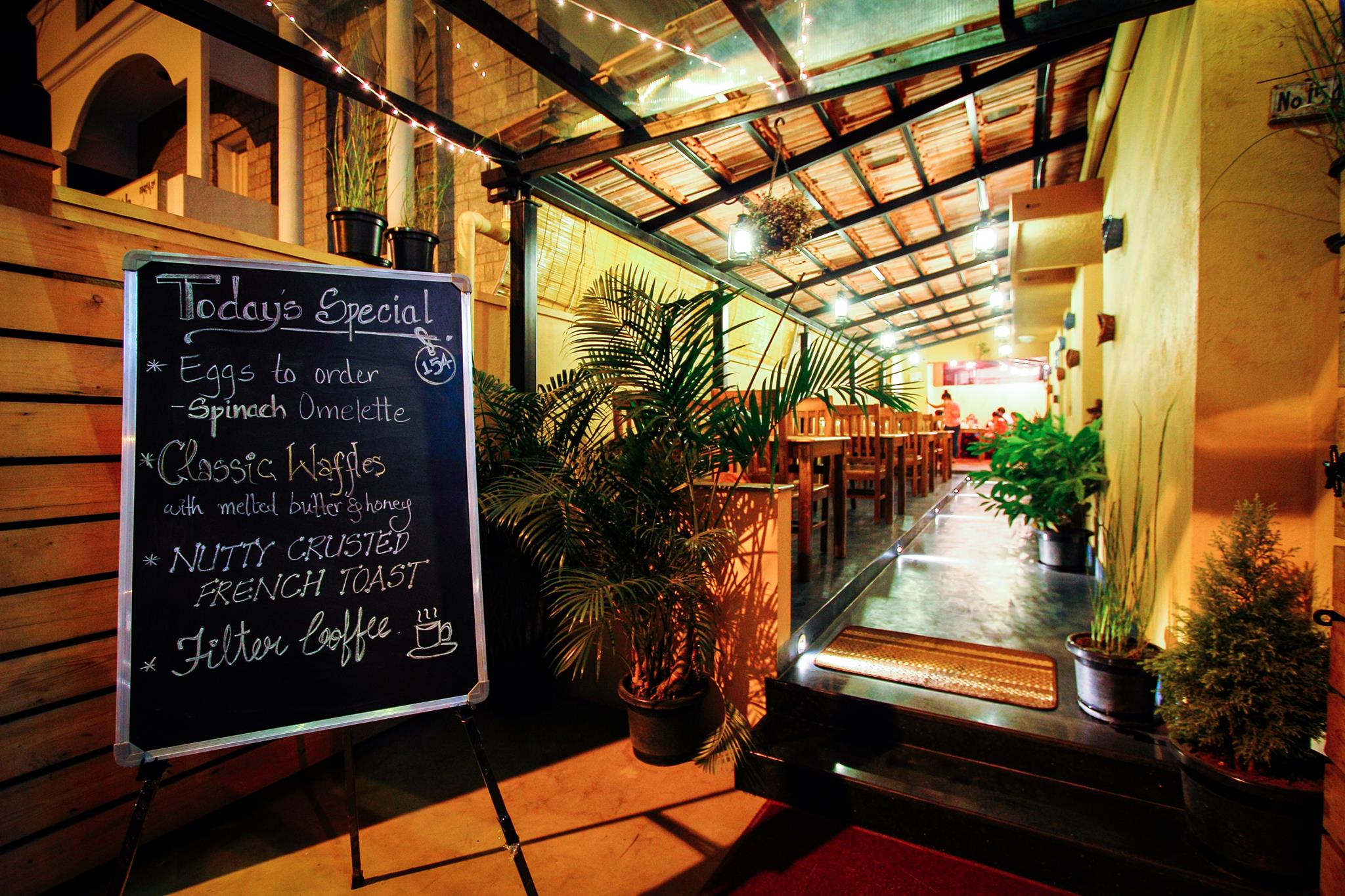 Where: 154, 8th Main Road, 3rd Block, Koramangala 3rd Block, Bangalore
When: 9 AM to 3 PM; 6 PM to 9 PM
How Much: INR 800 for two
4. Cafe Thulp
Cafe Thulp has its branches all across the city. With it's signature style pop-artsy and quirky decor, the place welcomes you with joy.
The place is known for it's burgers and the Moo burger is a beauty, y'all.
For our breakfast crawl, I suggest you get a Cinnamon Roll with tea or Coffee. You could also get a sandwich, The Mondo Malabar is love and The Birdy Num num is a very filling one.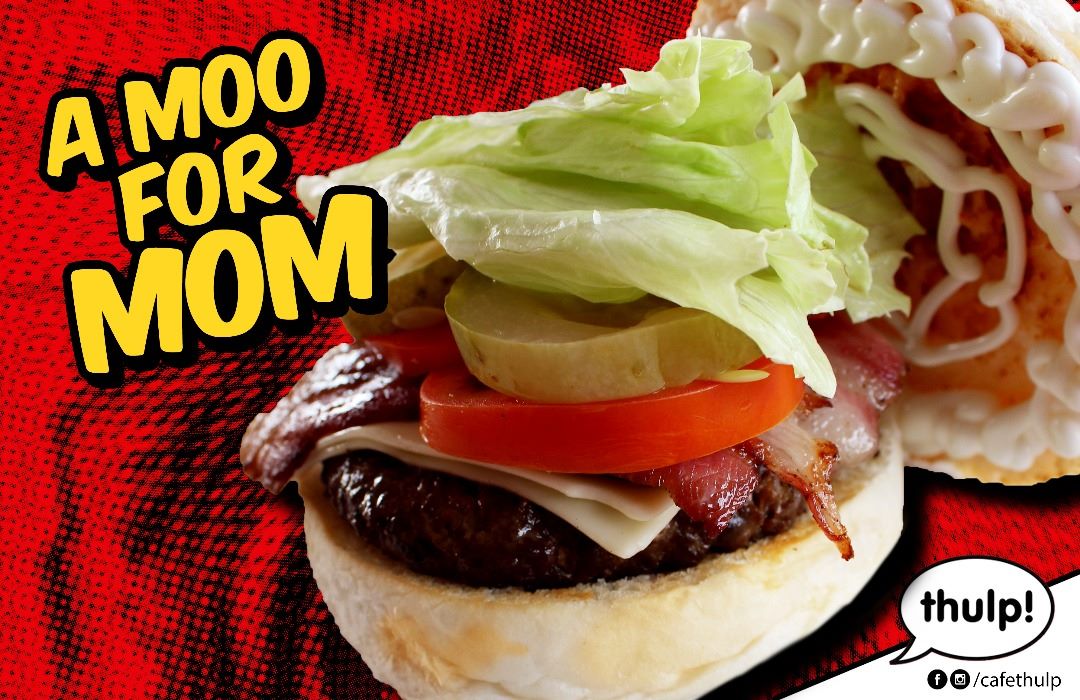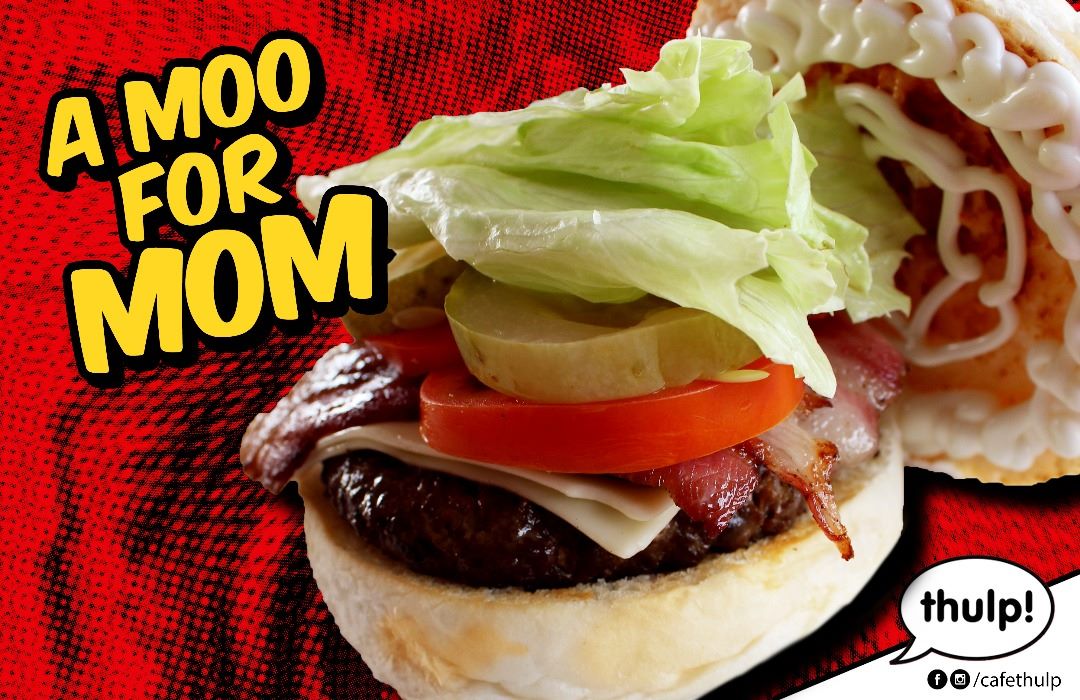 PS: They serve love beef burgers.
Where: 998, 1st Main, 1st Block, Koramangala 1st Block, Bangalore
When: 10:20 AM to 10:30 PM
How Much: INR 1000 for two
5. A Hole Lotta Love
This is my all-time favourite place. On the first floor overlooking the crowded JNC Road is this quaint little cafe called 'A Hole Lotta Love'. And it is so true to it's name, it is a lot of love and you will fall in love with the place, both during the day and the night.
Anything you order here is delicious and it's a nice place to connect with people from different spheres. As for your breakfast crawl, this is the best place to end it with Death-By-Waffles or if you're still not full, just get a Porky Hole 9 Yards Hash. I am so sure, you won't be able to get up after that.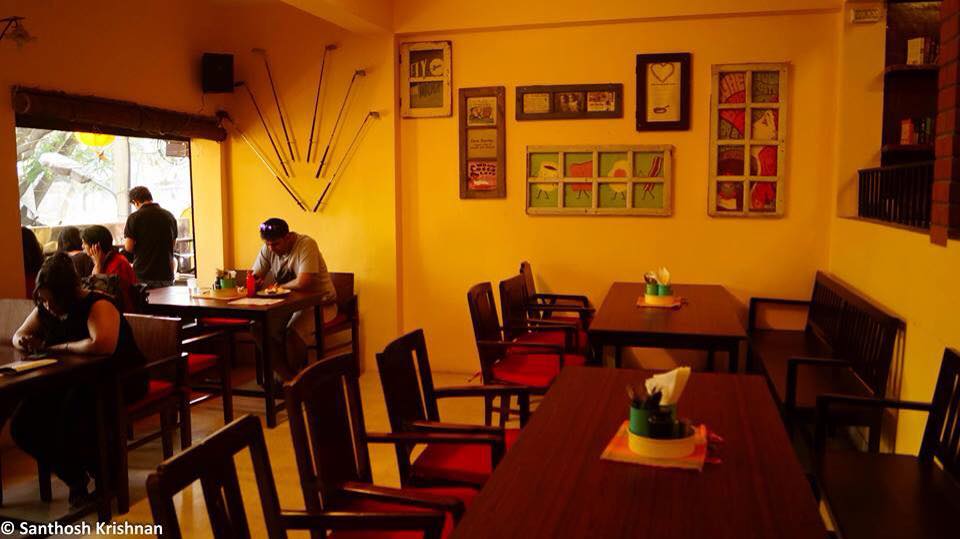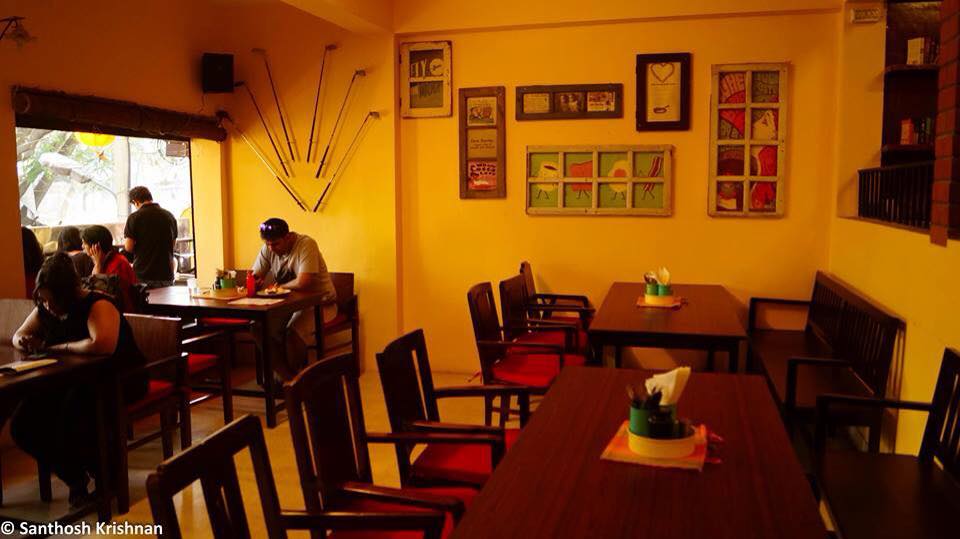 Where: 59, 1st Floor, Diagonally Opposite JNC, Industrial Layout, Koramangala 5th Block, Bangalore
When: 10 AM to 10 PM
How Much: INR 500 for two
LIKE Curly Tales on Facebook | Instagram | Twitter
You can subscribe to our newsletters