Under 140 Characters
Ever heard of puchka flavoured roshogolla or even better green chilly infused? Try Bengal's favourite sweet with twists as exciting as it gets and handmade with love!
What Is It?
Kolkata is famous all over the world for its juicy Roshogollas! Traditionally made of chena and infused with kesar or in some places with the flavour of gur, this Indian sweet is a ball that melts in your mouth leaving behind oodles of sugary goodness that is bound to give you the rush you so well deserve. Already salivating? Wait, there's more! This diva of a lady, Swati Saraf hailing from Kolkata itself has taken the city's obsession with this Indian sweet to a completely another level! She has changed the way Roshogolla's have been conceptualized since immemorial times and today offers more than 270 flavours of the same! Yes, 270 and counting, so forget the usual and get set to experience a riot of flavours bursting in your mouth as you indulge on this culinary ride like no other!
Also read: Boggle Your Mind And Tummies At The First Board-Games Café Of Kolkata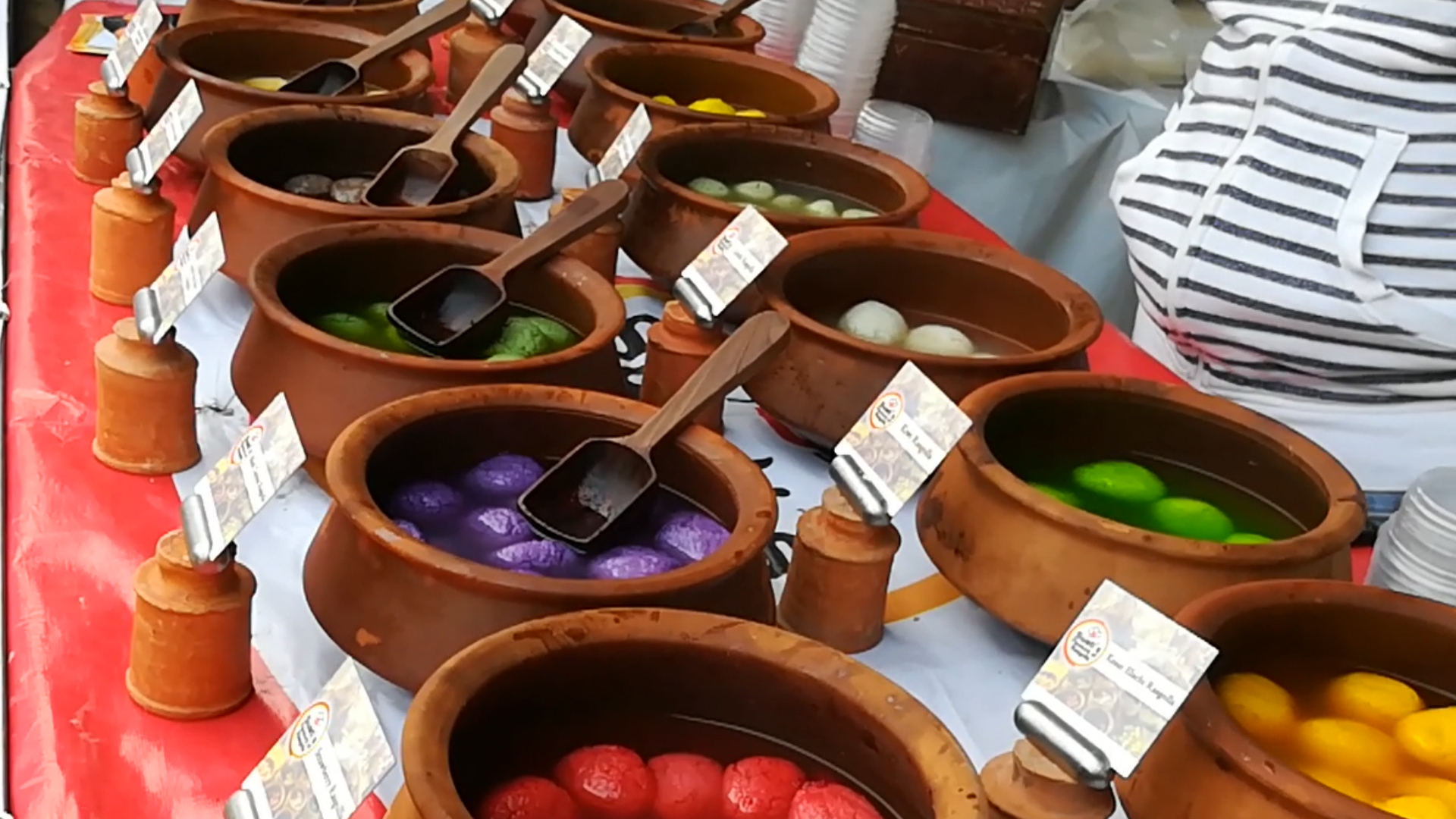 What's In It?
Operating under her brand 'Swati's Flavours Of Rasgolla' she specializes in Indian sweets. However, the attraction of course are the insane, mindboggling and absurd flavours that she has been able to stir up for the age old Rasgolla to make them even more exciting, mouth wateringly delicious and truly bursts of joy! Think Kairi Rasgolla, Cappucino flavoured, Strawberry, Black Current, Mangosteen, Gundi Paan shot Rasgolla, Green Apple, Thai flavoured, Elaichi or sauf rasgolla, Red Guava, Barley lemon flavoured and much more! Sounds crazy? It really is but wait till you get your hands on them and you shall know how well balanced and constructed the flavours are to give you something really different and yet tantalizing! Expect happy bright colours, exotic flavours at their best and all made fresh and from actual fruits all round the year. So who said that Rasgolla's could only be sweet?
Also read: Dine At Cafe Toto In Kolkata Which Is Run By Underprivileged Youth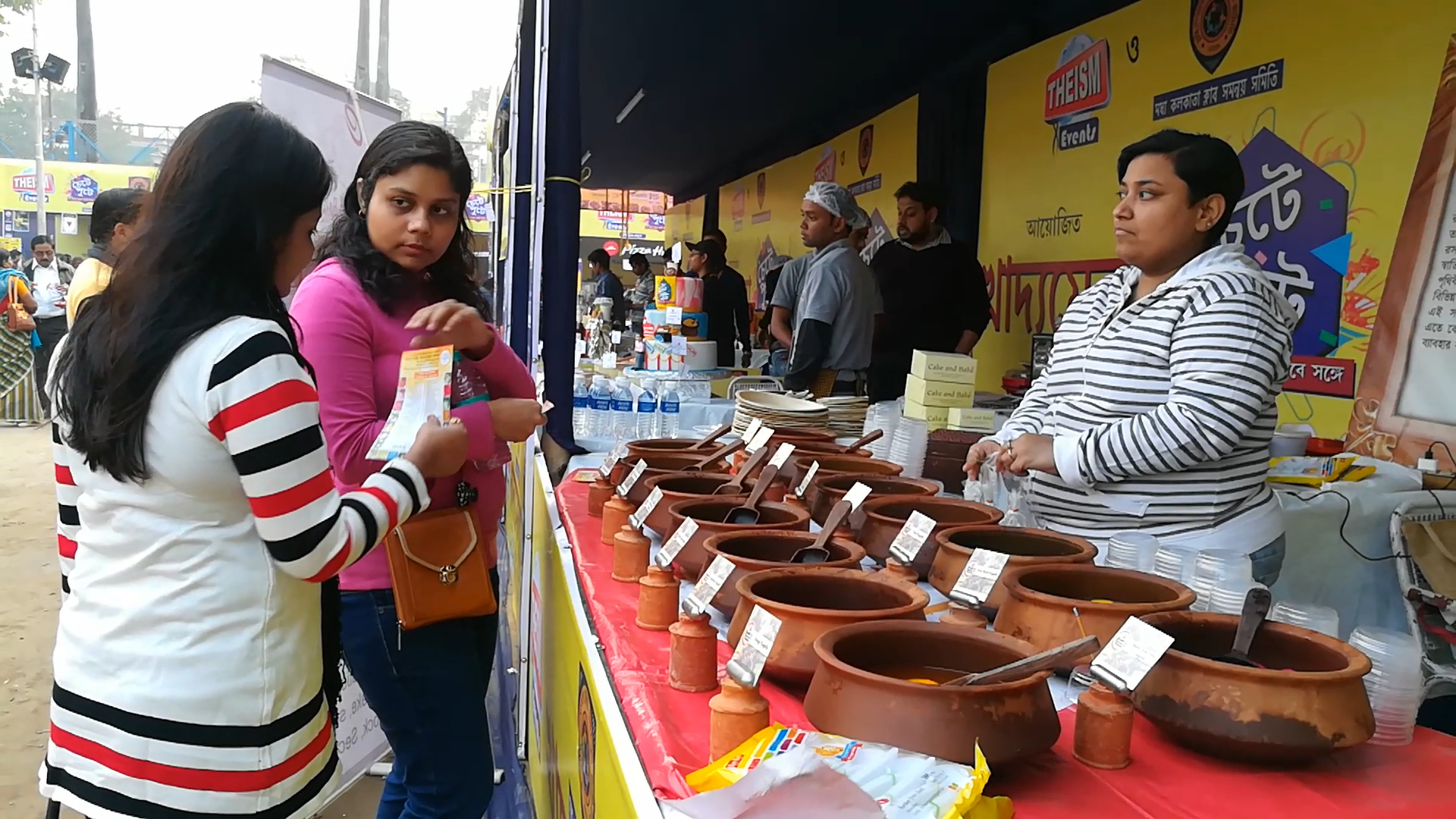 What To Order?
Our top picks would be the Organic Rose, Watermelon, Blueberry, Alphonso and Litchi flavours if you like your desserts fruity and on the sweeter side. These add even more charm to this age old Bengal delicacy and bags of yummy flavour of your favourite fruit or ingredient! If you're feeling gutsy and would like to snack differently, we highly recommend trying the green chilly or puchka flavours! Might sound mad, but they are ever so exciting and real riots of flavours in your mouth. Especiallygreat for gifting (since it's something so unique and attractive for both kids and adults alike), you can order from Swati, a minimum of 25 pieces for each flavour. She only prepares as per orders currently and delivers from home.
Also read: Indian Coffee House In Kolkata Is The Country's Most Iconic Coffee Shop
What Else?
Diwali, Holi, Wedding announcement or blessed with an angelic baby?! Here, we have all your gifting needs sorted! Order these pots of pure indulgent joy now and make distributing sweets even more fun. Hosting a party? Here you have your perfect dessert! Rest assured that all your guests shall go gaga over this new concept and queue up to get a taste of these.
Deets
Where: Active Acres, Tangra, Kolkata
When: By order only
How Much: 25 INR per piece (25pcs minimum order)
Find Them Online Here
LIKE Curly Tales on Facebook | Instagram| Twitter
You can subscribe to our newsletters