The lockdown opened after two months, and a lot of people who were stuck in different cities, away from their loved ones, decided to travel home. Domestic flights in India started operating from May 25 onwards. Rashi Aggarwal, who is based out of Mumbai, decided to return to Delhi with her brother and sister-in-law on May 27, and she shares her experience with us.
Making The Decision Of Taking A Flight During Pandemic
It is a very difficult decision for anyone to take. It was for us as well. With the country going under lockdown, and buildings going into containment. This was primarily the reason for us to get out of Mumbai and come to Delhi, since our family is here. We decided to take the flight on May 27, because it might be a bit chaotic before that and could take a day or two for people to understand how to actually function around.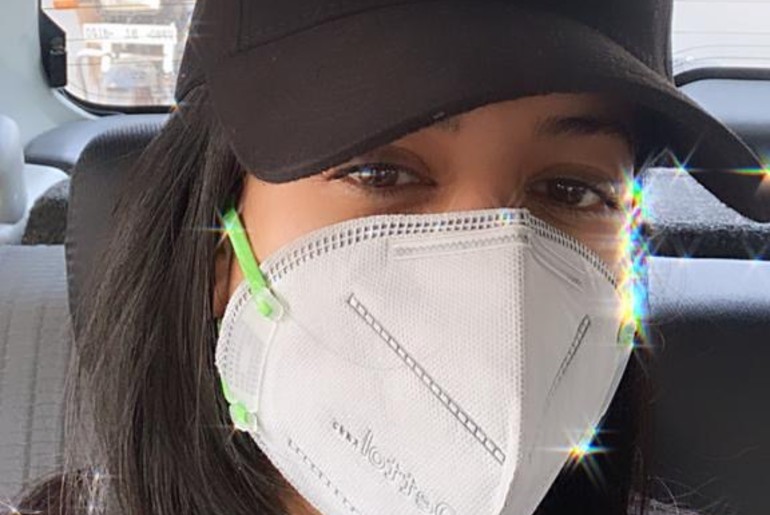 Getting To The Mumbai Airport
We were lucky, because my brother booked a private cab from his office for us to go to the airport. I was really surprised that there were so many vehicles on the road since Mumbai lockdown was extended and they weren't even going to the airpot.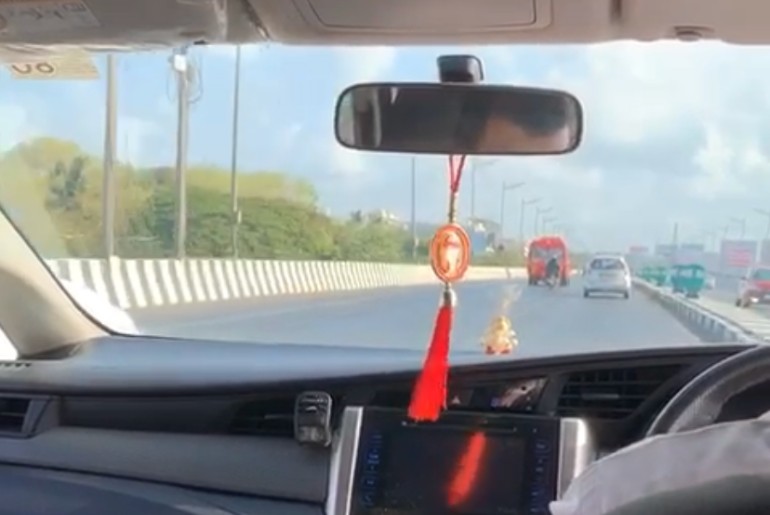 How To Find Your Way At The Airport
For most of the flights, the operative gates were 1 and 2, however, gate number 3 and 4 were completely empty. The lines outside were really long as people were standing with enough physical distance between them. Outside the gate, they check your id and ticket through the glass shield and they are not touching anything, so you have to zoom-in and show that on your phone. They check your temperature and also the Aarogya Setu app. So those who are planning to travel, you have to download it. If it marks you safe, then you go ahead; if not, then I really don't know what the protocol is for that.
Also read: Air Travel Is Still The Safest Way To Travel: Vistara CCO
Checking-In
After getting inside the airport, we went directly to the kiosk desk and they have makings put everywhere, to make sure that people automatically maintain physical distancing. We printed our boarding pass and also the baggage tag. Then you simply go to the baggage counter and drop your baggage there. They lady then puts the baggage tag and you put a part of it on your boarding pass.
Getting The Security Check Done
They, surprisingly, let you take your own water bottles inside through security which I think was a great thing, because you don't have to buy anything and you are self reliant. There is also no physical frisking or checking. You just have to walk through the machine and scan your boarding pass to go through.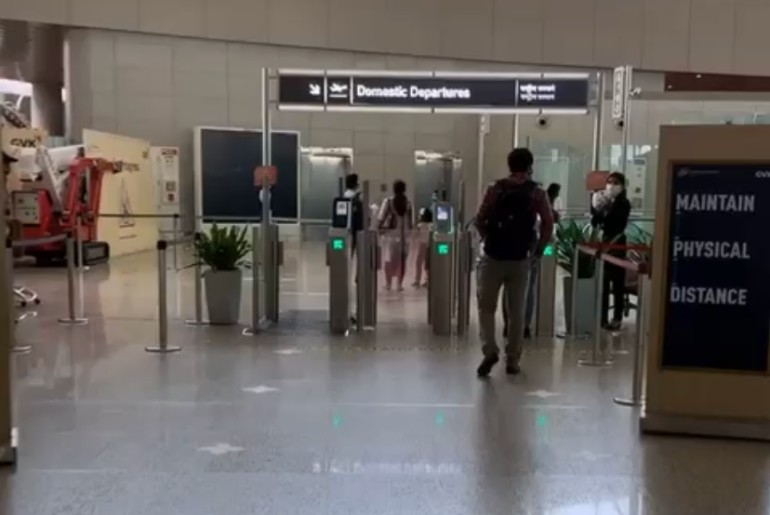 Precautions To Take
We carried extra gloves and masks with us and we were wearing face shield all the time. At every pivotal point, we kept on changing our gloves and disposing them and then washing our hands and wearing new ones. We were also sanitising our hands regularly.
Also read: Domestic Airlines To Sell Tickets From 1st June
At The Boarding Gate
The seating outside have been taped alternatively to maintain physical distancing between passengers. Even if you are a family, you can't sit together. They announced the boarding in multiples of five from the last five seats going on to first five seats. The airport staff checked the temperature of every passenger boarding the aircraft. We also had to self scan the boarding pass, the staff does not touch it. If you have your own shield, you can go right ahead, if not, then you have to wear the one that the airline company provides. You cannot enter the flight without the face shield; which I thought was really good.
On Board The Aircraft
People were not being chaotic. Everyone behaved themselves. They were all being very obedient as it was an overwhelming experience for all of us. They don't provide you with any in-flight meals, just the safety measures are taken very seriously; like wearing the seat belt or using the washroom.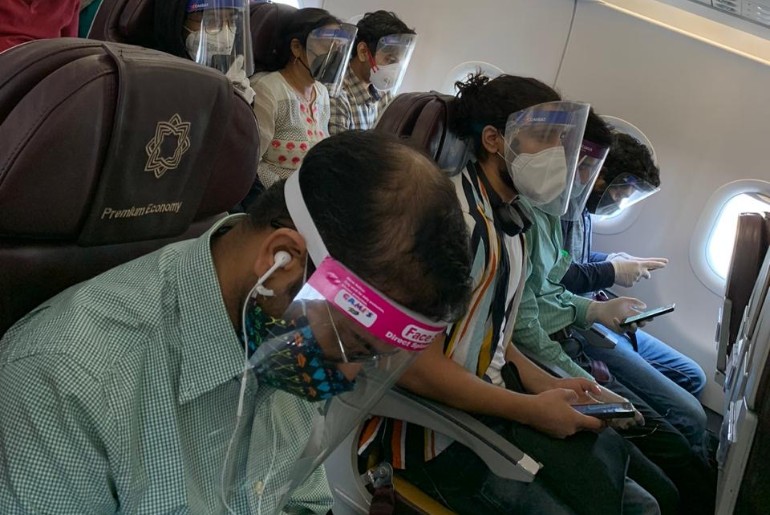 After Landing In Delhi
What was sightly surprising, was that when we did land in Delhi, they did not do any temperature check for any of us. They did not make us sign any declaration form that you have to self quarantine for 14 days. We straightway went to the baggage belt where there were markings with tape for us to maintain physical distance from the belt.
Also read: Cabs From Delhi Airport To Noida Will Cost ₹10,000
Airport Staff Was Extremely Cooperative
The airport staff was very helpful and very organised. It was a smooth sail. We weren't confused at any point of time and we didn't have to wander around. Every thing was done very well.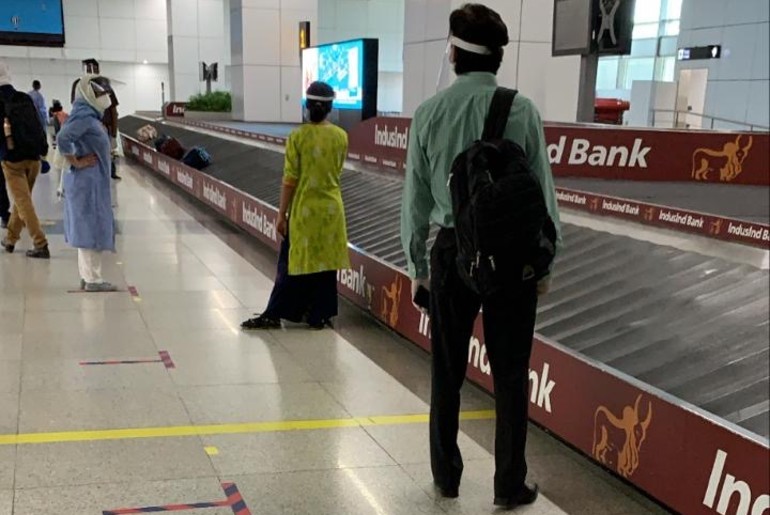 Self-Quarantine Is Essential
We took a cab from the airport to Gurgaon, which is where my family lives. We quarantined ourselves in my cousin's apartment, which was empty and the society has put a notice right outside the apartment saying that we are going to be in quarantine till this particular date, so you cannot interact with them, and they cannot get out of the house. I think this is very good thing because it keeps the entire society in check.
From this entire travel experience, I would say, that it wasn't a bad one for those who really need to travel. But I would suggest you to not step out until you have to. It is not the time when we can travel for luxury or if we feel like going somewhere. We should do it, only if we need to.
As told to Kanika Sharma