A passionate solo traveller, the northern lights in the Arctic, inspired me to visit Europe. So I made a budgeted backpacking trip to Europe where I covered 10 Cities, in 7 Countries in 16 Days under ₹1 Lakh. Yes! This includes flight tickets too. From staying in hostels to using carpooling, hitchhiking, walking long distances, cooking my own meals I have had a gala time where I have experienced the best of Europe and at the same time saving on my budget.
Also read: I Took My 61 Yr Old Mom On Her First Ever Foreign Trip To Europe & It Was Life-Changing
Hi, I'm Ashish!
I am Ashish Gautam, a 28-year-old aerospace engineer from IIT Bombay. I work in advertising as a Creative Strategist. Yes! I overthink to get paid. I like cooking and eating new things to strengthen my acumen of cooking. Also, I love to travel and I have travelled a lot in India and outside. I like travelling alone because there are no distractions, I can travel on my terms and above all, I get to meet fellow solo travellers and interact with them. 
7 Life Lessons Solo Traveling Taught Me
.
I first started travelling alone when I was pursuing my under graduation in NIT Kurukshetra, 10 years ago. Well, I was getting bored in the hostel. So decided to just go out and see a number of places impromptu just boarding the next bus I see with an interesting destination. I went to Rishikesh, Chandigarh, Jammu and even Vaishno Devi. Then came back to the hostel. I would initially travel alone and then come back and inform my family. But now they have understood my passion for travelling and they are fine with it.
My solo travel trips have taught me a lot. The one thing I believe is that the person who knows you the best is you only. We all are selfish from our deepest trenches. So the best way to live your life is by being absolutely loyal to yourself. You will always be happy and satisfied. So with this very passion for solo travelling, I decided to tick another place out of my bucket list-Europe. And no, it wasn't for the Eiffel Tower, London Bridge, mountains of Switzerland, it was for the breathtaking Northen Lights in Norway.
Planning My Europe Trip
It started in late January 2019, with me doing my usual thing, just looking for random flights on Skyscanner. So I stumbled upon a return flight of AirItaly for Milan, Italy from New Delhi in March for ₹29,000. I knew that this airline will be very cheap during that period. Thanks to the great flight tickets, I decided to visit Europe from 8th March 2019 to 23rd March 2019. After the booking of my flight tickets, I proceeded to plan my travel and apply for the Visa. The Visa cost me ₹6300. From here on, I was all set to venture to the gorgeous destination of Europe.
Also Read: A 12-Day Trip To Europe From Mumbai In ₹1,40,000 ( Inclusive Of Flight Cost)
Day 1
The D-Day had finally arrived.  It was early morning and I arrived at the airport. I grabbed a window seat and set out for boarding. The flight was decent and the food was not bad either. I also got a glass of red wine to just soak in the travel vibes. I arrived in Milan around noon. And took a bus from the airport to the main city which was the cheapest option. It cost me 8 EUR (₹627 approx). As soon as I arrived in the main city, I got a 24-hour pass which enabled me to go around subway, trams and buses throughout the city for just 8 EUR(₹627 approx). I did all my sightseeing that day and also the following day using this pocket-friendly travel pass.
Also read: I Took My 61 Yr Old Mom On Her First Ever Foreign Trip To Europe & It Was Life-Changing
I stayed in Hostel California right in the middle of the city for 12 EUR( ₹941 approx). I had a lot of delicious street food, which included Ham and Mozzarella Luini, Horse Panzarotti etc. The refreshing beer in Europe, just kept me going. It all cost me around 24 EUR(₹1883 approx).
Day 2
The next day on 9th March, I flew from Milan to Debrecen, the capital of Hungary's  Northern Great Plain region.  I got a bus from Milan City to the airport for 8 EUR (₹627 approx). The flight from Milan to Debrecen was WizzAir for 15 EUR( ₹1177 approx). After I landed in Debrecen, I hitchhiked to the city. I got a lift from a generous Hungarian couple.
One of the ways I could save up on my budget was shopping for ingredients from the market and cooking my own meals. So I did some grocery shopping, where I bought my dinner, some alcohol and snacks for 12 EUR(₹941 approx). Debrecen a small city everything can be covered on foot. It's known for its breathtaking architecture and its rich culture and art.  I stayed in a decent hotel, Péterfia Pension Kft and it cost me 25 EUR(₹1961) with breakfast included of amazing local Debrecen sausages.
Day 3
Then from Debrecen, I took a 2-hour train to Budapest. The views from the window were scenic and we touched upon the countryside of Hungary. On arrival in Budapest, I bought the 24-hour pass which covers unlimited subway, tram and bus travel for only 5 EUR(₹392 approx).
I saw almost everything that Budapest is known for including Castle Hill, the majestic Matthias Church, Heroes Square, The beautiful Parliament and many more such monuments. I enjoyed sightseeing and clicking capturing these monuments through photography.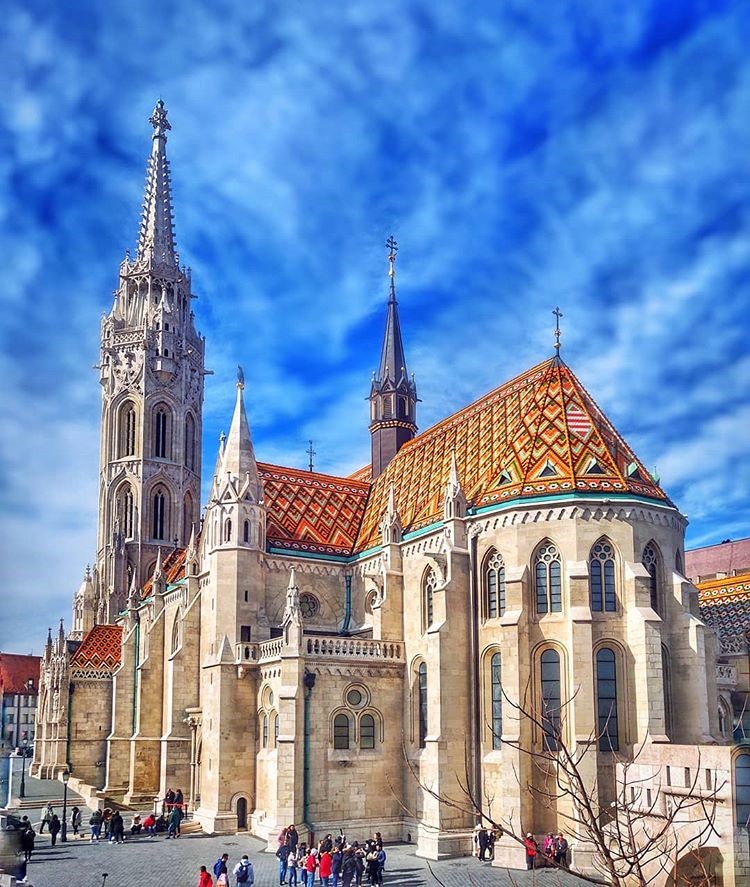 After the sightseeing, I had a gala time, pub crawling in the city. I even gorged on the popular sandwiches at Hoppácska. During my visit to Budapest, I stayed at the Unity Hostel, which was a pocket-friendly stay, only costing me 5 EUR(₹392 approx).
Day 4
Next day in the evening I departed from Budapest and reached Vienna. It took me 3 hours to reach the gorgeous city of Vienna in Austria. In Vienna too, I bought a 24-hour travel pass to help me in my commute around the city. I stayed in Vienna in A&T Hostel which was a really clean, well designed and nicely managed hostel with high-quality amenities. It cost me 12 EUR ( ₹940 approx) including taxes.
I later set out on going to a local Heuriger. Heurigers are drinking places of locals where you get strong local wine delicious Austrian Food. So I spent my evening talking to locals over a glass of wine and their signature Beef Goulash. It was a lovely laid back evening. The World's First Social Distancing Park Has Come Up In Austria.
Next day I started sightseeing around Vienna. I witnessed beautiful monuments and statues throughout the city, which had a regal, royal feel. Everything in the city is within walking distance, so my 24-hour pass kind off became useless. I also visited the Schmetterlinghaus which is a Butterfly House. It's actually a palm house which is home to hundreds of colourful, exotic butterflies. I had a wonderful experience connecting with nature's tiny but colourful creatures, flying around the humid greenhouse.
Day 5
Then after half a day of seeing dozens of statues and museums and monuments, I set out of the city. I craved for some peace and quiet so I decided to visit the Austrian Mountains. I visited the Wachau Valley. From Vienna, it's an hour train ride and after that another 30-minute bus ride. The way to the valley was beautiful and the valley was silent and pristine with Danube River flowing through it. Vienna Is Gifting Its Residents €50 Vouchers To Eat Outside And Support Local Restaurants.
In the evening I sat down in another Heuriger and had some more Austrian wine, fresh from the farms of Wachau Valley and Schnitzel. Then I took my train back to Vienna. The entire day including food and travel expense was around 55 EUR( ₹4312 approx). I arrived in Vienna late at night and caught an overnight bus to Munich, Germany.
Day 6
It was a lovely sunny morning in Germany when I arrived. I had my early breakfast, which was Leberkase sandwich, right outside Peterskirche Church.
The good thing I did in Munich was that I got a 1 day Bavaria train pass for 25 EUR(₹1960 approx), which not only covered all transport in Munich but in the entire Bavarian region of Germany. I did my sightseeing for half a day and then got into the train to see Neuschwanstein Castle. The train passed through alps and it was snowing lightly throughout. Just enough to make the landscape beautiful and not stop my journey. Neuschwanstein Castle is a 19th-century Romanesque Revival palace situated on a rugged hill. The interesting thing about this palace is that Disney's Cinderella and Sleeping Beauty castles were both modelled after the Neuschwanstein Castle.
In the evening I went to what Munich is known for- The Beer Halls. Locals come here in huge numbers, sit on single long tables together. No one is a stranger here. Freshly brewed beers keep coming with local food. It is an experience in itself. And the damage: 22 EUR(₹1725 approx) in two beer halls.
Then I got an overnight bus to Prague. In Prague also I got a 24-hour transport pass for 5 EUR( ₹392 approx).
Day 7
When I reached Prague, I did some sightseeing for some time and then went to my Hostel, Attila Empire. It cost me around 5.40 EUR(₹423 approx). I went around the city mostly on foot. It is a really beautiful city just to walk around.
Day 8
One place that I highly recommend in Prague, is to visit, Sad Man's Tongue, a popular burger joint. They have amazing burgers with the sweetest staff and food at reasonable prices. I just couldn't have enough of those delicious burgers.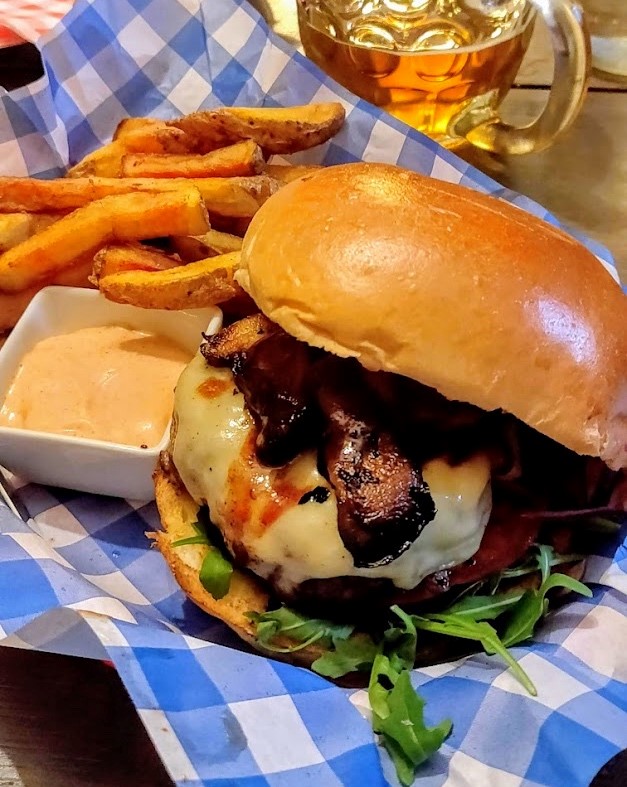 In all, I spent about 45 EUR( ₹3528 approx) in Prague including food, half a bottle of Becherovka, the famous Czech liquor and a visit to an ice pub. As you see, I love indulging in the local cuisine and experiences, and when it comes to food and drinks, I must have it all. Next I took the overnight bus to Gdansk, Poland which was 23 EUR( ₹1803 approx).
Day 9
It was early morning when I reached and I was super hungry. The only place open at that time was McDonald's at the Train Station. Even though I hate eating at fast-food chains while travelling, this was indeed a good decision. I had their bacon beef burger which was a delight and the best thing that I have eaten at any McDonalds in the world. The patty was really well made and the bun was also nice. After the scrumptious meal there,  I took a stroll around Gdansk. When you visit here, you must witness the historic Neptune's Fountain. This is a bronze statue of the Roman Sea God, first erected in 1549. This monument is highly recognized in the port city of Gdansk.
I roamed around the beautiful port city of Gdansk in Poland. Gdansk is the centre of the world's amber trade. You will find plenty of boutiques around the city selling ossified resin. I went to the Gdansk beach, had lunch and then went straight to the Airport to catch my flight. The Cost of everything in Gdansk was around 30 EUR(₹2352 approx). Go On An Epic Bus Journey From Delhi To London In 70 Days Covering 18 Countries.
Now I took the most awaited flight of my Journey, Gdansk to Tromso, Norway. I landed in Tromso, the capital of Arctic at around 9 PM. It was chilling cold. The airport and the entire city was covered in ice. From the Airport to the city centre was a 15-minute ride, which cost me 10 EUR(₹784 approx).
That's when I realized how expensive Norway is. I had booked an Airbnb in Tromso for three nights with an entire room for myself in a house with all amenities, cost me around 81 EUR( ₹6351 approx). So I mostly bought stuff from the supermarket and cooked them in the Kitchen. I am good with cooking so it was a wonderful experience. I cooked whale meat steak.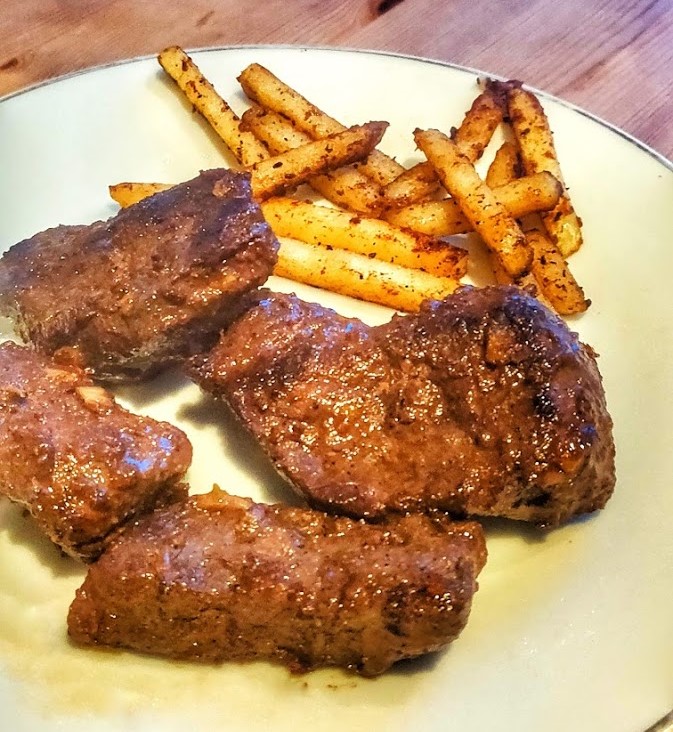 In Tromso, I finally saw the northern lights, the very reason I travelled all the way to Europe. I also witnessed the vast arctic landscape. It was like living for 3 days in paradise. 10 Underrated European Destinations That Need To Be On Every Travellers List.
Days 10 and 11
During my next couple of days in the Arctic, I visited the Arctic Cathedral which is an exquisite, modern concrete and metal church was built in a long church style in 1965. I also visited Telegrafbukta Beach, which is also popularly known as the Tromso Southern Beach, small Prestvannet Lake and the Arctic Museum which gave me a lot of information about nature, wildlife, explorers of the Arctic. I even ate a reindeer hotdog!
I spent my 8th and 9th day in Europe talking to the locals, taking a stroll and cooking my meals at my Airbnb. But every night I went out of the city, walking to see the northern lights. And when I finally saw them, it was superb like standing below the heaven that's arriving on land. Lights were dancing but they were faint. I wasn't able to capture this with my phone, but this was a lasting memory for me. The locals told me that in past they used to believe that the lights were gods because even science had no explanation of it. It was very late when we cracked the mystery of lights. The blue-green Northern lights occur due to the solar winds that enter the earth's atmosphere.
Day 12
After 3 beautiful days in Norway, I walked back to the airport to save the 10 EUR(₹784 approx). And it was a really good decision as I saved money and took a beautiful final walk in the arctic landscape of Tromso. I took a flight back to Gdansk, which was 16 EUR(₹1254 approx). Then in Gdansk, I stayed in 3City hostel, which was 3.5 EUR(₹274 approx). I stayed in Gdansk in Poland for a day, where I took a day to catch up on some rest after the extreme weather conditions in the Arctic. So after a good day of rest, I took a train from Gdansk to Warsaw where I had a flight to Rome, Italy. The total cost to reach Rome was around 43 EUR(₹3371 approx).
Day 13 and 14
Then I stayed two nights in Rome in a hostel run by Indians. After a long time, I heard someone speaking Hindi. It cost me around 20 EUR( ₹1568 approx) and 4 EUR( ₹313 approx) more for dinner for the two days. I saw quite a few places including Colosseum, Roman Forum, Vatican City etc and had pizzas with wine. The architecture of the monuments were intricate and spell bounding.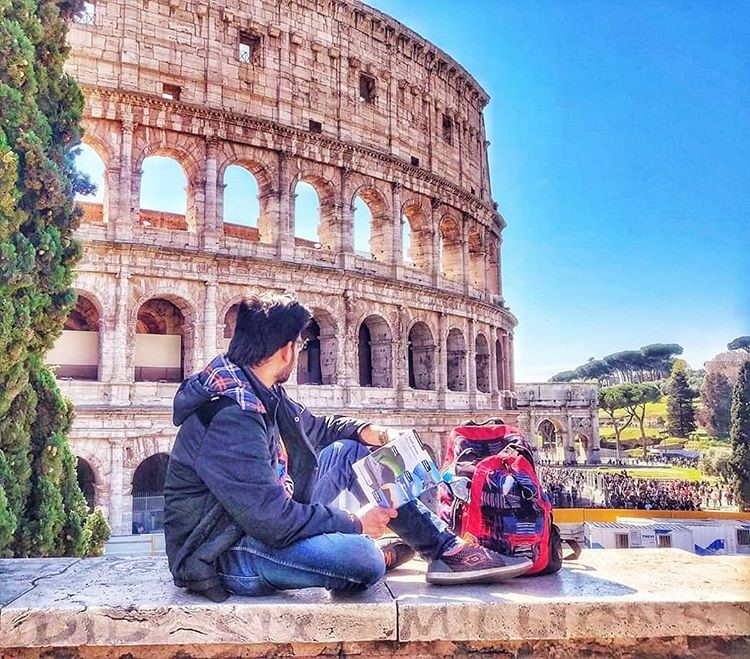 I had a great time roaming around the city and breathing in the culture. I even ate delicious pizzas with wine. The pizzas were soft and freshly baked in the oven. And it was simply scrumptious.
Day 15
Then next morning I took the bus to Florence which was, 11 EUR( ₹862 approx). Florence is known for the Florentine steak which is a spectacular cut of a special Italian cow called, Chianina. It was one thing that I didn't want to miss on my trip at all. So I booked a table at the best steakhouse in Florence, Trattoria dall'Oste Chianineria. And I booked it using TripAdvisor so got a 30% discount. I had a two-course meal, with meat sauce pasta and the steak. It was the best beef I have tasted in my life. And even after the discount, it was 27 EUR( ₹2117 approx).
In Florence, I did my sightseeing, where I visited a few beautiful churches and in the evening I sat down with some Indians at a shop and they treated me with sambuca, the Italian liquor. I stayed in Florence at Hostel Paola which was 12 EUR( ₹940 approx). The other expenses in Florence amounted to 15 EUR( ₹1176 approx) in total.
Day 16
Next day I took a Bla Bla car, or a carpool, costing 16 EUR( ₹1254 approx)  to Milan and my driver was a divorced local man, who was a children's book artist. He was going to meet his 12-year-old daughter in Milan. His story was sad and deep and I didn't even realise when the 3 hours passed with conversations on life, work and creativity. I felt the stinging irony of life where a children's book artist who made children happy with his illustrations could never live with his own child. In Milan, I did some grocery shopping for pasta and sauces etc. Then took the bus to the airport for 8 EUR( ₹624 approx) and flew back to Delhi, India. Have A Scoop Of This Healthy Avocado Flavour Gelato At Milano Ice Cream.
Tips To Fellow Travellers
My overall experience in Europe was astonishing with a lot of learning of culture, heritage and people. It's fascinating to see how things change in Europe over just a few hours of drive. It's always good to travel solo. And travelling on a budget can make you see more and experience more at a fixed budget. My total cost of visiting 10 European cities in 7 Countries in 16 days was about ₹65,000 + ₹6300 (for Visa) +  ₹29,000( Flights) which amounts to ₹1,00,300. Considering the places I saw, the experiences and the food I had, this is nothing. I have not seen entire Europe. One more trip is pending where I will cover the remainder of Europe for sure.
For now, I would recommend everyone to definitely experience the Northern Lights, it's beyond explanation. When it comes to food, you must gorge on the delicious meats in Germany. When you're in Norway, eating out can be expensive. So do stay in an Airbnb, buy your own ingredients and cook your own food. For stay, I would suggest you stay at hostels, AirBnbs as it can help you save your budget drastically. Use 24-hour travel passes in every European city. It covers all the public transport systems like bus, metro, tram etc. Trains are expensive, so travel by bus and go with FixiBus, which is one of the cheapest travel options in Europe. Above all, just soak in the travel vibes, and enjoy your every moment when you're travelling so they will indeed be beautiful memories which will remain etched in your heart forever.
To know more about my travel expeditions click here 
This article was contributed to Curly Tales by Ashish Gautam. If you have a story to tell us, drop us an email to hey@curlytales.com