Celebrities are health conscious and slowly, the normies like us too, are trying to incline towards vegetarianism. If we dig deeper, the trend has suddenly beefed up. And, almost everyday we come across celebs and VIPs talk of their diet plans which are mostly vegetarian or vegan. In our recent interview on Sunday Brunch With Curly Tales, our Chief Travelling Officer, Kamiya Jani spoke to the gorgeous, Bollywood diva, Jacqueline Fernandez about her food choices and why did she turn into a vegetarian.
Jacqueline Turns Vegetarian For Cleaner Living
Jacqueline, during the interview with Kamiya Jani shared what turned her into a vegetarian. Kamita Jani, Siddharth and Jacqueline spoke over a delicious Sri Lankan meal, that Jacqueline loved. She even shared that her favourite Sri Lankan delicacy was Lamprais. Well, we'll tell you more about this delectable Sri Lankan dish soon! Jacqueline, on Sunday Brunch With Curly Tales, spoke on how she turned vegetarian due to her love for animals. Further, the decision was also due to her gradual inclination towards spirituality and how she wanted to opt for clean living.
Also Read – Kamiya Jani Met Jacqueline Fernandez For Sunday Brunch With Curly Tales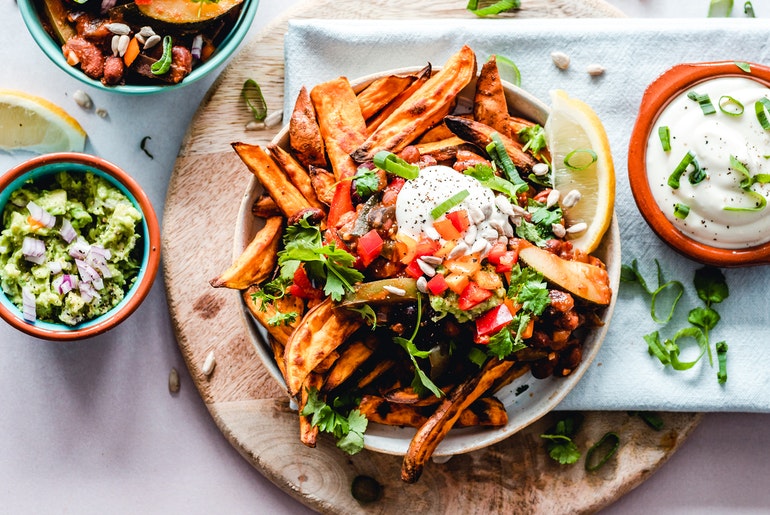 Sri Lankan Food Similarities – Rice & Coconut Based Curries
After exploring the roads of Mumbai and having a great ride, Jacqueline Fernandez and the team headed to enjoy some delicious Sri Lankan delicacies. And, on asking about the similarity between Indian and Sr Lankan food, Jacqueline spoke on how rice and coconut based curries were common between Sri Lankan and Indian cuisine. Jacqueline, also mentions that it mostly similar to the food from Kerala and Goa. She even mentions on how she loves eating with her hands, irrespective of anything. As they sat eating, Jacqueline eventually opens up on how she her newly found love for discovering the temples in India, her favourite places in India and so much more.
If you love travelling and taking road trips, you'll definitely connect with the likes of Jacqueline Fernandez. Watch to know more this gorgeous Bollywood diva –
Also Read – Jacqueline Fernandez Would Love To Go On A Road Trip With Varun Dhawan, Lisa Haydon, And Tapsee Pannu