Under 140 Characters
After Verbana, Mojo's Bistro is yet another rooftop lounge that has opened in Mumbai's busiest commercial hub – Kamala Mills, Lower Parel. We love its alfresco sitting!
Video Tour of Mojo's #InAMinute 
Have you seen the 60-second video that sums up the ambience, interiors & the dining experience at Mojo's?
No? Then we suggest you scroll up & watch the video!
What Is It?
Mojo's Bistro is a rooftop resto-bar. An ideal place to make merry & get entertained as Mumbai's balmy air gives you company. This is its second outlet in the city. The first outlet is in Vashi, New Bombay.
This lounge converts itself into a sports bar if the situation demands. With Mumbai's breezy weather and the ambience filled with love and lights, this place is certainly a must visit. The light color palette for the interiors certainly leaves a very soothing effect and the LED lights that change colors are such a win in the night. Psst, these guys change their cushion colours all the time! We got a pretty purple setting but they also do pops of yellow and blue!
Mojo's is an uber cool lounge and sports bar in one of the most convenient and prime locations of SoBo.
Like they say Mojo's is a magical spell.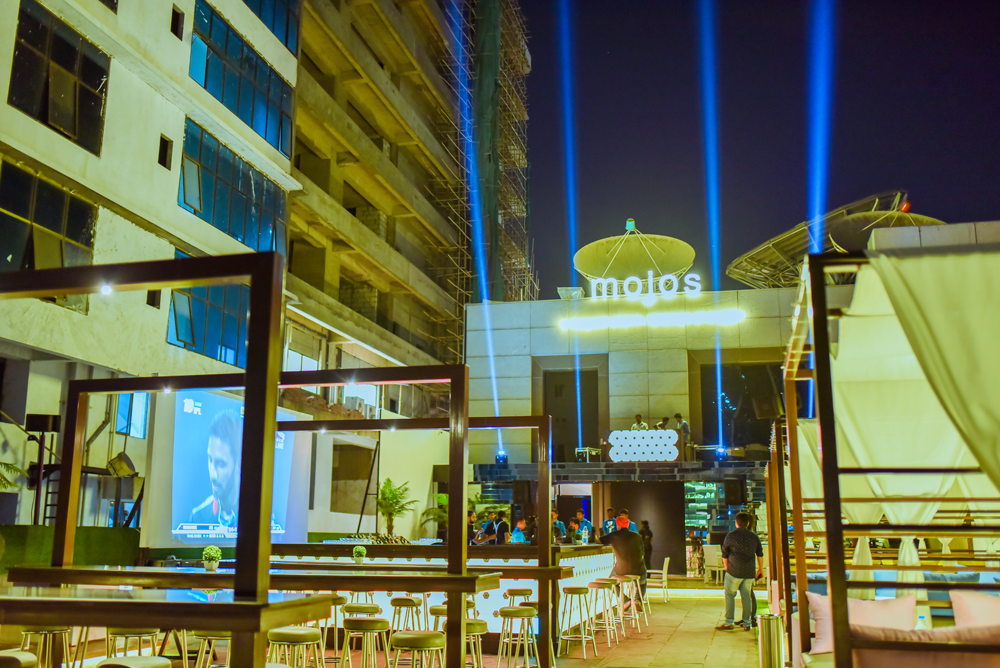 What's In It?
As you enter the space, you are welcomed by smiling faces over the bar, juggling and making some delicious concoctions for you to get through the evening. A number of options to chose from, when it comes to seating. Feel like a king/queen and take the sofa which will easily accommodate a group of 6. Though, it's NOT the most comfortable of seating for short people but then the ambience covers up for it. There's also a giant screen to watch matches and other sporting events.

There are high chairs across the bar where you can look at all the lights around you while you sip cocktails or enjoy enjoy sheesha and get served with some amazing finger foods.
Well, if you're a couple out for a date, there's place for you as well. You won't be disturbed, believe me.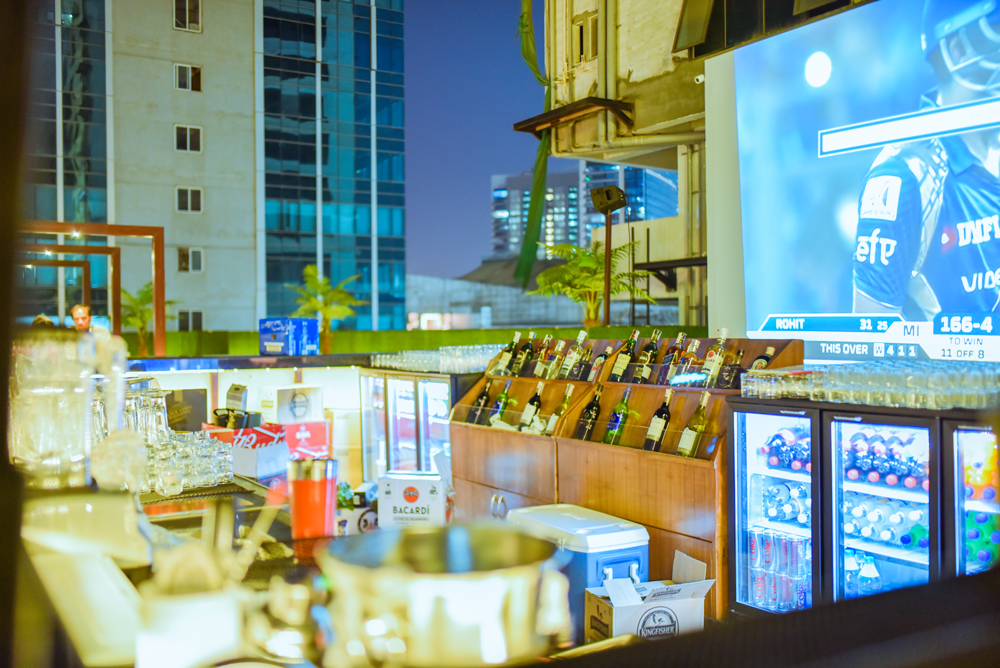 What Else?
Mojo's serves Sheesha. And I am not saying anything more. Just call up a bunch of friends and head to this place post-work and you will feel just as light as a feather as the day ends in this lovely place.
Mojo's also sets itself aside as one of the few dining establishments in the city that hosts pet-friendly events during weekends. Along with this, they also enthrall their customers with musical acts and performances by established and emerging talents over the weekends.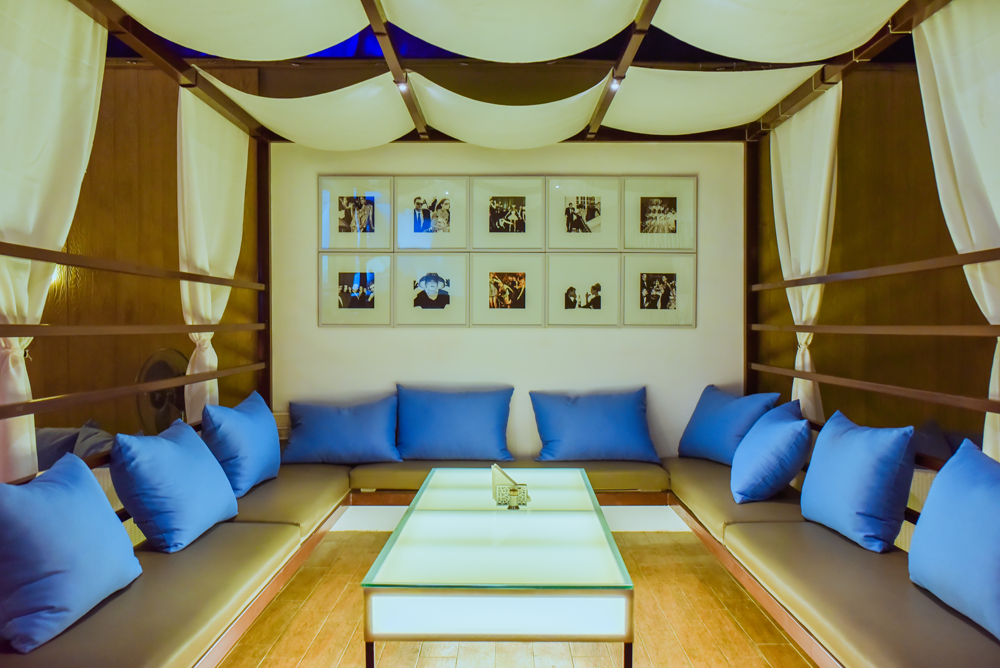 What To Eat?
Head Chef Vishal Chandani has curated and created a good bunch of satiating fusion treats! These delectable treats from across the globe include signature dishes such as the 'Reduced Pav Bhaji with Garlic bread', the 'Lobster Thermidor' and the Vegetarian Jalfrezi Quesadillas among several others.
We were in awe of the Norwegian Salmon & Cream Cheese Sushi and it was a winner for us. The Hummus-Mutton Kheema did not quite enchant us, but never mind.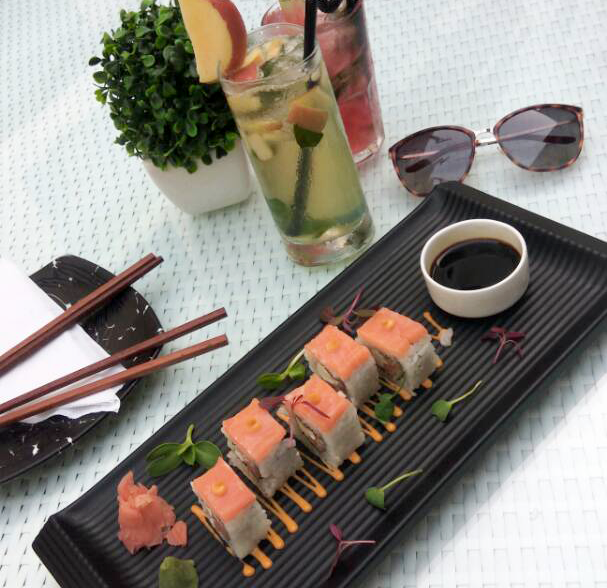 PS: They have vegan food options as well.
What To Drink?
They have a beautifully curated spirits menu and the blends are quite delicious, so to say. Summer time, so we decided to settle on Meloni Mojito and Watermelon Basil Cooler. Both of which were quite refreshing and certainly made us feel good about the sun setting down and the night of fun beginning.
I have mentioned this earlier but again there is Sheesha for teetotalers. You know! Something for everyone.
Deets
Where: 2nd floor, Kamala Trade house, Kamala Mills Compound, Lower Parel
When: 12 Noon to 1:30 AM
How Much: ₹1,200 for two people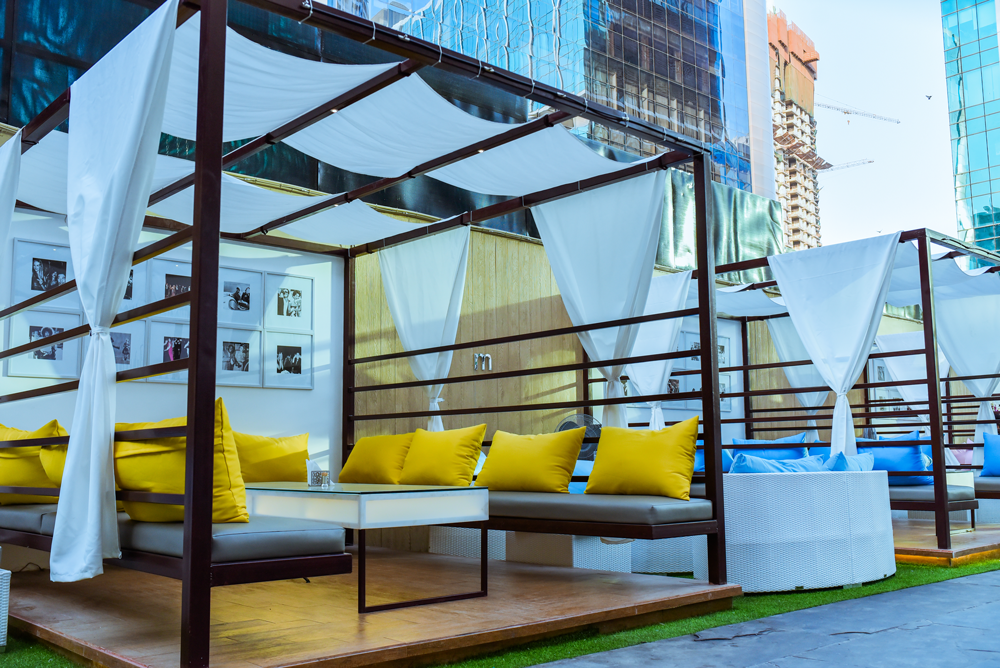 Are you having a hectic day? Why don't you go check the place out yourself and tell us your review as well in the comments section below.