Under 140 Characters
Karim's is the iconic restaurant in Delhi that has been serving food to the common man since 1913 with its origin going back to the Mughal Era and we at Curly Tales decided to try it out!
The History
Karim's is a historic restaurant located near Jama Masjid in Old Delhi. It was established in 1913 and serves Mughal delicacies to its loyal customers to date.
In the mid 19th century, Mohammed Aziz was a cook in the royal court of Mughal Emperor at the Red Fort, but he left when the emperor was dethroned. However, Haji Karimuddin, one of Aziz's son, moved back to Delhi with the aim of opening a dhaba to cater to the people coming to the capital from all over India (sometimes even from Pakistan). Haji Karimuddin started the dhaba by selling just two dishes that include alu gosht (mutton with potatoes) and daal served with Rumali roti.
It was in 1913 that Haji Karimuddin established the Karim Hotel in Gali Kababian, near Jama Masjid in Delhi and soon his restaurant earned the name and fame by serving the delicious Royal food to the common man.
What's In It?
Currently, Karim's is a well-established hotel along with a restaurant that has customers coming from all over India to try the food. Highly recommended dishes here are their kebabs, tandoori bhara, mutton korma, mutton stew, chicken Mughlai and chicken Jahangiri.
We tried almost all the dishes and we have to give a special shout-out to the seekh kebab that literally falls apart (it's that soft!). It tastes as good as we expected it to and the hype is absolutely justified. The curries are equally delicious and you won't be disappointed if you eat a little more than your stomach can take (trust us, it's worth it).
The success of this hotel has another reason that a very few people know. The owner Zain Saab takes care of all the aspects of the kitchen himself. From recipes to the tasting, he is vigilant to offer the same taste and food quality that Karim's promised all those years ago. Zain Saab's intent is to always provide his customers with the same care and love that Karim's was built on. Here's what he told Curly Tales,
"We've not made any changes in this place because when the older generations revisit, they immediately understand that this is the original taste."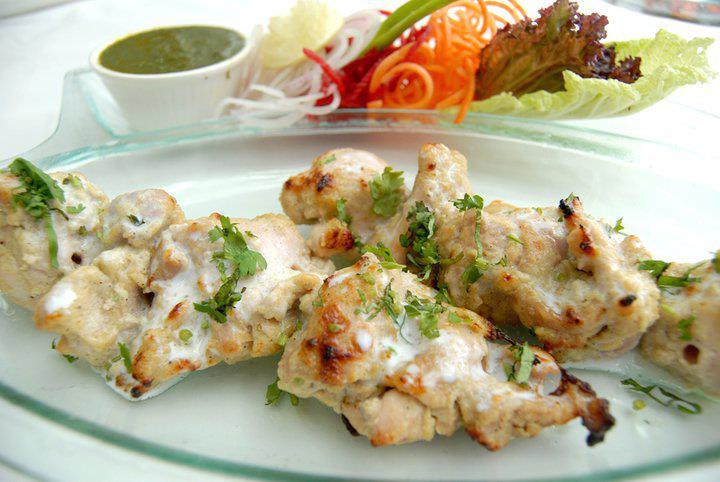 They even have a Nayaab Brain Curry, if you are in the mood to experiment. Zain Saab smiles as he recalls something he was recently told,
"So one customer asked me if is this a Pathan's brain curry? As Pathans have no brains. And ever since, it's become a joke in the history of our hotel here."
For all those who aren't meat eaters, don't stress. Karim's Palak Paneer and Dal Makhani are known to even make the meat lovers fall in love with vegetarian food. But the clear winner is their Shahi Paneer and we were completely smitten with how soft, creamy and perfectly spiced it was.
One thing that will never change here is Karim's method to cook on coal. The flavor of the food depends greatly on this and Zain Saab is proud to have retained this tradition.
Pay a visit to this restaurant if you want a taste of the royal Mughlai food and if you want to experience the Old Delhi charm with majestic views of the Jama Masjid.
Deets
Address: Karim's, 16, Gali Kababian, Jama Masjid, New Delhi
Phone: 011 23264981
Cost for two: ₹500