1. How to identify a Ladakhi?
It's very simple! Look for infectious smiles, friendly faces with a natural glow, and THERE you are… you have successfully spotted one! And the good news is that you will be surrounded by them in Ladakh. The contentment on a Ladakhi's face is pretty evident from the happiness they derive from a simple lifestyle. They exhibit features of the Indo-Aryan race depicting a strong Tibetan influence. Perhaps not being caught up in the rat race of the urban city life has caused this positive impact.
Also check out: Armchair Travel: To Ladakh & Back In 60 Seconds 
2. They prefer alfresco work culture
Picture this… panoramic lush green landscapes stretching beyond the vision of a naked human eye, fresh clean air, working amidst nature and most importantly, no stressful deadlines to bring you down. Ladakhis believe in leading a simple life. A major chunk of their revenue comes from agriculture, followed by tourism and retail sector respectively. Sheep rearing and hunting are also options.
Fun Fact: Ladakhi shepherds are known as 'Chang-pas'. Ladakhis are also wanderers who run mom & pop shops (small, independent, usually family-owned and operated businesses). In winter months, you are most likely to find them in the north-eastern states, Goa, Bangalore, Delhi and even Hrishikesh.
3. They're excellent irrigation engineers
Short intense summers and high altitude conditions make vegetation a sparse phenomenon. And yet their cultivation is sustained through careful harnessing of water and melting snow. Barley, peas, vegetables, and Drokchang have been widely observed in the higher altitudes of the human inhabited regions of Ladakh. Wheat, alfalfa, mustard, grapes, more vegetables and trees like apples, apricots, poplars, and more grow in the lower villages.
Also read: Breakfast Cues From Ladakh

4. Art & culture is a sacred deal here
People in Leh are well-aware of their rich culture and love to talk about it. Lamas have their own distinct style of living and dressing up. You would find them dressed in maroon robes. These Lamas and the people of Ladakh take pride of their cultural heritage and why shouldn't they?!
For instance, on arrival at Leh in Hotel
Grand Dragon, they arranged a calligraphy class for me. Konchu Phanday, a prolific 73-year old yet impressively fit guy taught us the beautiful art of writing. It was amazing to hear his stories on the evolution of Buddhism while trying our hands on calligraphy.
Also check: 7 Convincing Reasons To Visit Ladakh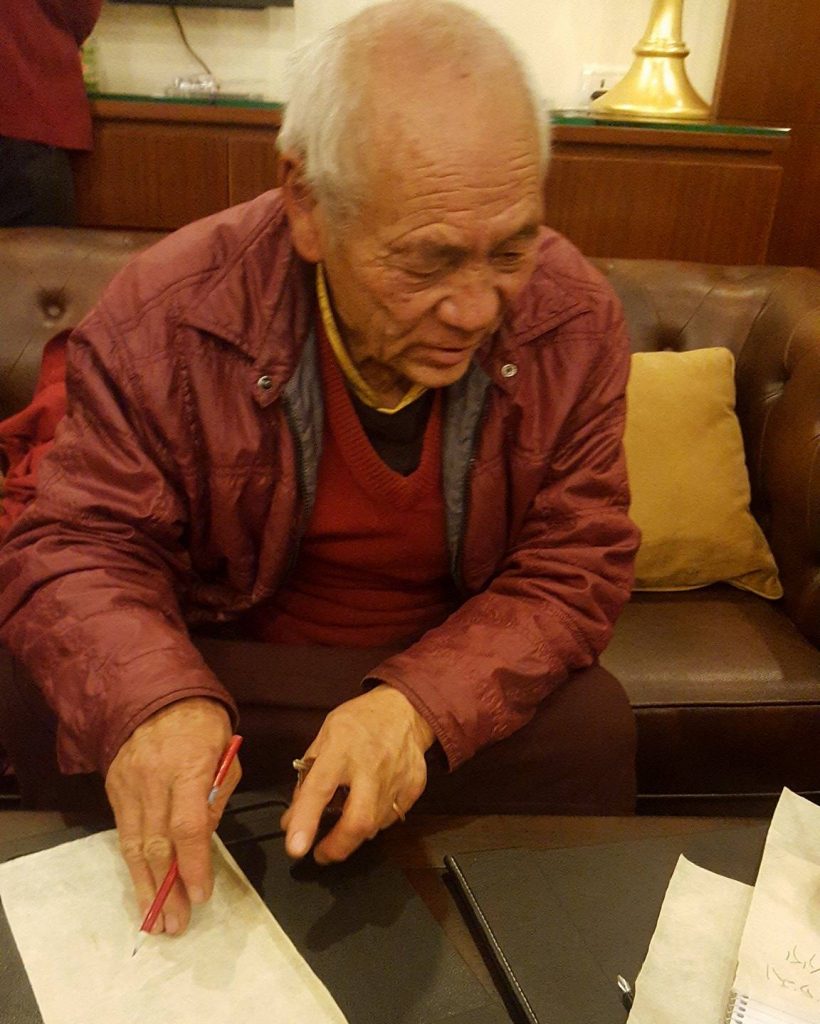 5. Love For The Land
Mr. Gulam Mustafa, an artist and the owner of the Grand Dragon Hotel has an inspiring tale to tell. His love for his motherland and the desire to host his guests all round the year has given birth to the first and only temperature controlled hotel in Ladakh.
He started the hotel in 2007 with only 35 rooms, which has now expanded to 82. Among all his bragging rights, an in-house elevator (unheard of there) and hot water provisions are my favourite. Also, this is a hotspot for celebrities since lots of film shooting units choose to stay at this hotel
.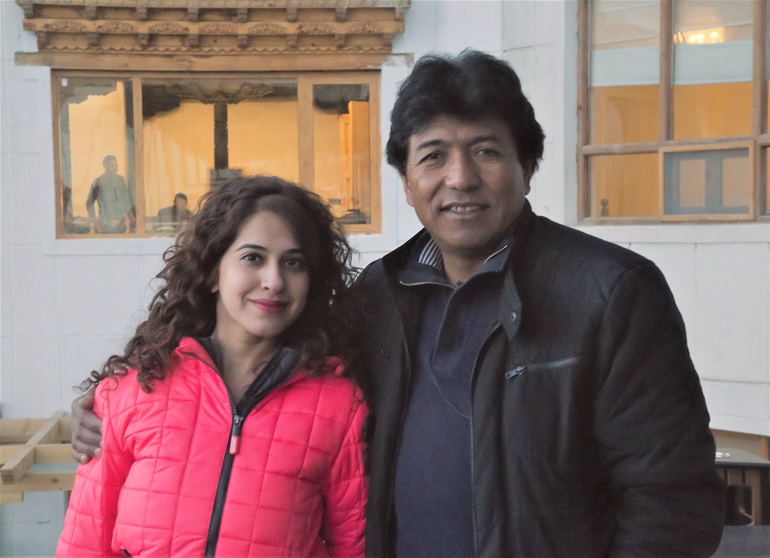 6. Refreshingly generous and kind
Now don't get me wrong here, most people are generous and kind but Ladakhis are a little more so. Right from tourist guides to Ladakhi Lamas, everyone here was extremely friendly and helpful. Succumbing to high altitude sickness, at 18000 ft above the sea level, I had people constantly helping me to get over it. Also, living in the arid mountains enfolds its magical mysterious stories that the Ladakhi people are quick to share with you. The inner beauty of these people only adds to the charm of Leh.
Well, this was my personal experience. I am very eager to read about yours in comments below.
LIKE Curly Tales on Facebook | Instagram | Twitter
You can subscribe to our newsletters.