Mussoorie is a wonderful place offering picturesque views and an escape from the hustle and bustle of city life. It is much more than its maggie points and momos. The authentic blend of spices mixed with vegetables and meats provides a memorable meal in the mountains. Try these delicious local dishes in Mussoorie. Here are 5 local dishes that you should surely try on your next trip to Mussoorie.
1. Phaanu
Phaanu originated in Garhwal and made its way to Mussoorie through the migration of people. It is a tasty, and healthy dal prepared using Gahat, Green Moong, and Arhar. It is usually eaten with rice. Gorge on this yummy dish on your next trip to Mussoorie.
Also read: 5 Less-Crowded Hill Stations Near Mussoorie For A Secluded Vacation
2. Bhang Ki Chutney
Bhang ki chutney is usually served as a side dish that provides a fresh and tangy twist to the meal. This chutney is composed of bhaang and is a common dish prepared in every household.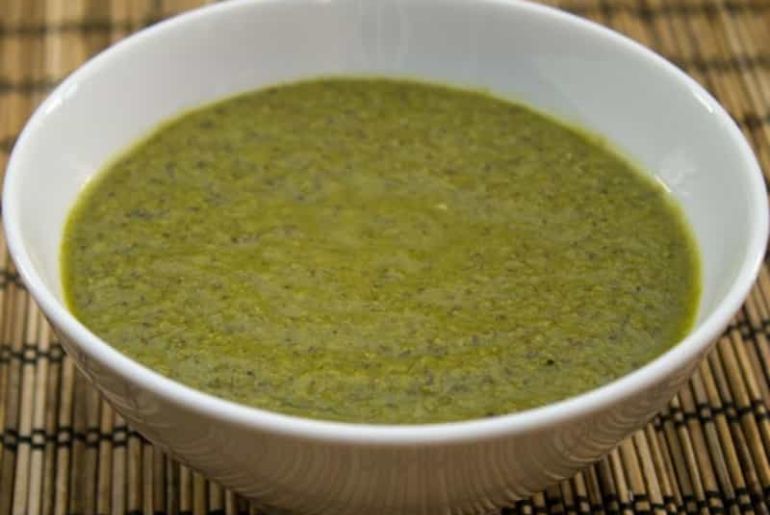 3. Aloo Ke Gutke
This dish is made of aloo which is potatoes, aloo ke gutke is a local snack made with boiled pahadi and strong but very few spices. Aloo Ke gutke is a better version of a normal potato dish. Pair this dish with other local delicacies for a flavourful meal.
Also read: Skip Mussoorie, And Visit These Uttarakhand Hill Stations With Snow-Clad Mountain Views
4. Garhwal Ka Fanna
It consists of a perfect mix of different varieties of dal. Garhwal is all kinds of dal-based delicacies, and it is one of the best dishes available. People enjoy it with plain steamed rice.
5. Kafuli
Kafuli is a healthy dish packed with flavours and it is simple to prepare. The thick and vibrant green curry is cooked with mustard oil and prepared with various vegetables. This dish is super healthy and adds flavour to the dish as well. People generally eat it with paratha, or roti and top it off with a dallop of ghee.
Also read: 5 Properties In Mussoorie Under ₹1000 Offering A Luxurious Stay
Try these delicious local dishes on your next trip to Mussoorie.