Under 140 Characters
Lotan Chole Kulche is a legacy that has been running since the year 1920 in the scanty lanes of Old Delhi, selling delectable street-style chole kulche.
What Is It?
Serving delicious chole kulche every morning since 1920, this street space in the winding lanes of Old Delhi is popularly known as the 'Lotan Chole Kulche'. It is set in the interiors of Old Delhi's Chawri Bazar which has become a legacy now being carried forward by Lotan's grandson, Mahaveer.
What's In It?
If you love spicy food and Delhi's staple diet – Chole Kulche to go for a healthy breakfast in the morning, then you must visit  Lotan Chole Kulche. This street stall sells mouth-watering chole kulche garnished with chopped onions, juicy tomatoes, powdered spices, and some lime. The chole are topped with aloo and masala to which he adds a bit aamchur-chutney, garam masala and garnishes it with coriander leaves served with a fluffy kulcha. Apart from chole kulche, this stall also serves chana soup with a dollop of butter in it.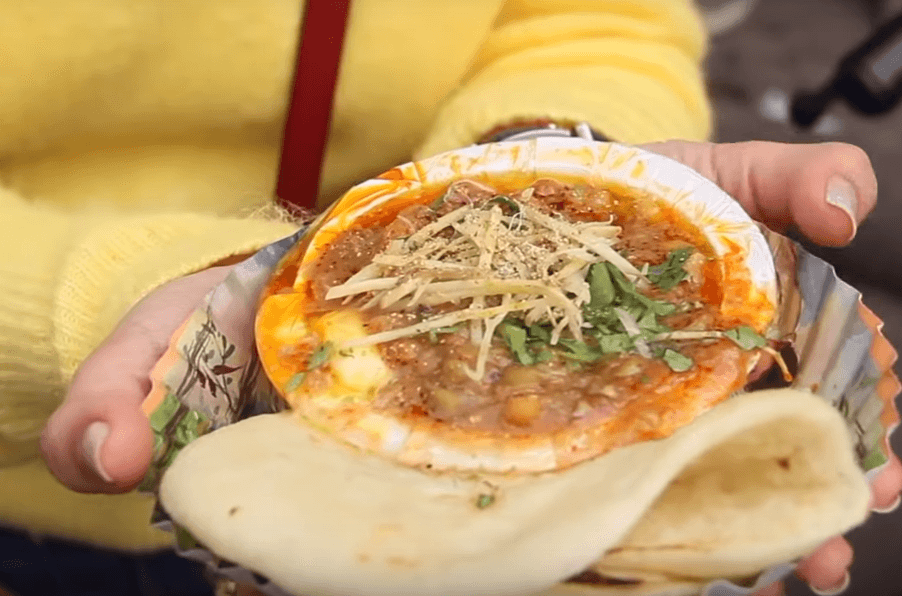 It also has an adequate amount of butter and some homemade spices in it that makes it different and so special. It is an Old Delhi delicacy that is cherished by street food lovers from all over Delhi NCR. You'll find kids, college students and even adults devouring this. Lotan's grandson Mahaveer never thought of expanding his business to other areas of the city, but if you happen to be in Chandni Chowk then do pay him a visit.
How To Head There
To reach this iconic street food stall, get down at Gate No 3 of Chawri Bazar Metro Station and head to Shyam Sweets. Go to the opposite lane of Shyam Sweets and ask the locals for Lotan ke Chole Kulche who will guide you.
Deets
Address: Lotan Ke Chole Kulche, 2363, Chatta Shahji, Chawri Bazar, New Delhi
Cost for two: ₹100