Celebrated MTV VJ, a committed wife, a dedicated mother, home chef and now an author as well… meet Maria Goretti! Even with minimal makeup on, this newborn chef cuts a pretty picture at the Whisq launch.
Maria chirps that she is thrilled to bits that Pooja Dhingra of Le 15 Patisserie and Avni Biyani, daughter of Future Group founder & Group CEO Kishore Biyani, have started Whisq.
Read more as Maria gets candid and reveals her culinary journey, life, kids, and future plan with us.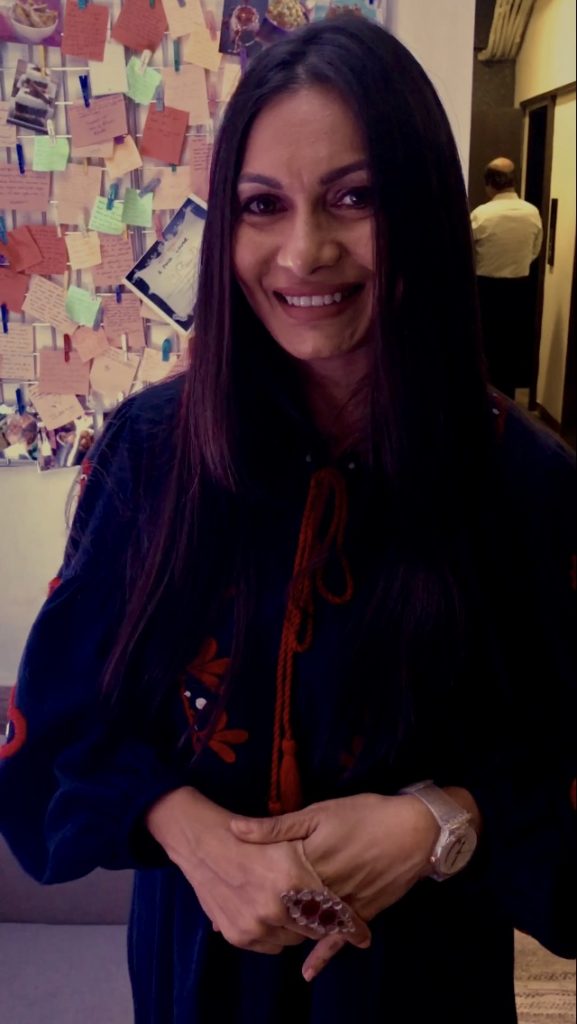 1. What led you to the kitchen?
My experiments with food happened very late in life. After all, I had to feed my kids! But then, eventually, I fell in love with the cooking.
2. When did you discover your passion for food?
My son is twelve so it was around nine years ago when I first ventured into the kitchen. And that's when I fell in love with baking and cooking… I haven't looked back since then. So, I don't think I am ever going to stop cooking.
3. Do you also like to bake?
The first time I ever walked into a kitchen, it was into Pooja's. I don't think I have seen a working kitchen before. I told her I want to come over and she invited me. I was so intrigued!
Since then, I have really enjoyed baking. The fact that you can put together interesting ingredients in a beautiful cookware and something magical is created… I just love the idea of it.
4. You have also written a book, 'From My Kitchen To Yours', what next?
I've never really made long terms plan for anything. Also, I really don't know what my next thing is yet. But yes, I really love my book because I had worked very hard on it and so I am very happy with it.
5. So what does your shopping list consist of?
Every time I travel, I come back with not bags, or shoes, or clothes… I come back with baking and cooking utensils. And I come back with more teaspoons, whisks, and bowls! I do buy clothes as well but not because I need them… but because I need to wrap certain things!
Yes, I do buy clothes as well but not because I need them… but because I need to wrap certain things!
Also Read: 7 Best Christmas Brunches in Mumbai 2016
How To Throw A No-Fuss Christmas Party
LIKE Curly Tales on Facebook | Instagram | Twitter
You can subscribe to our newsletters.