After taking over the city with her sold-out supper clubs and pop-ups, Moreish by K's wholesome and flavorful food can now be delivered directly to the comfort of your home.What makes it even more special is its core rule: zero waste! The delivery kitchen serves dishes inspired by from the UAE, Punjab and Persia, -all done with a twist. And the best part, nothing is wasted, instead all the food leftover is recycled.
Also read: Saudi Arabia's Legendary Restaurant Chain- Al Baik Chicken Is Coming To The Dubai Mall This June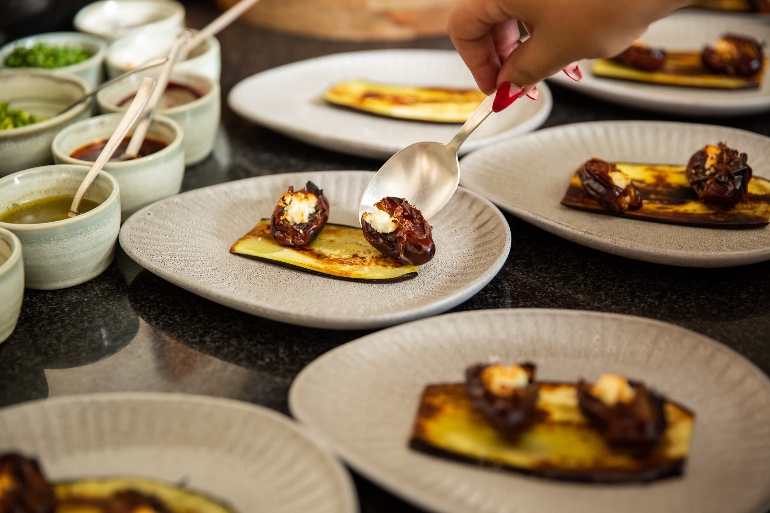 Enjoy An Exquisite Culinary Journey From The Comfort Of Your Home
Founded at the beginning of the pandemic as an effort to stay connected with her friends, Moreish by K has become renowned for its rich taste, bringing together back recipes with an eclectic in taste and flavour. The concept started with the humble yet flavor-packed bone broth, renowned for its healing properties and the perfect fix for a flu. This was the backbone of Moreish's immunity package that was meant to heal her diner's souls from within as the world was reeling from a pandemic
After serving over 4,000 supper club diners, Moreish by K has taken over Dubai's dining scene. Diners can now experience an exquisite culinary journey by ordering from the comfort of their home. The menu is inspired by the intensely flavored cuisines of the Emirates, Punjab and Persia – all combined with Moreish by K's signature twist.
What's On The Menu?
Every dish on the delivery menu has been painstakingly crafted, whether it's the 12-hour slow-cooked smoked mutton curry or her handmade artisanal samosas and can be found at Moreish's elegant supper clubs where she takes diners on an exquisite culinary journey of all her travels and life experiences.
Also read: Dubai's First Vegetarian Vegan Lounge 'Epitome' Is Now Open In Aloft Creek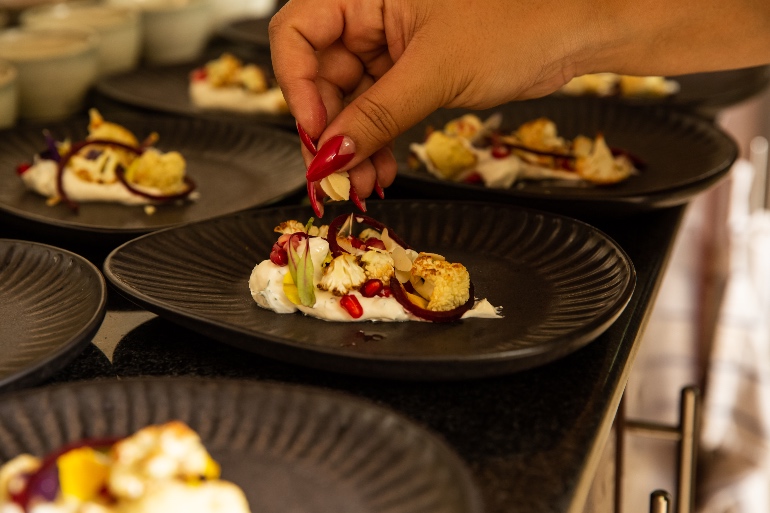 The menu includes broths, soups, salads like the Superfood Salad and starters such as the Pulled Beef Samosas. Delectable mains on offer include the chicken quinoa biryani and Haleem, a slow-cooked mutton, lentil and barley stew topped off with spiced pomegranate and coriander oils. Finally, diners looking to end their meal on a sweet note can indulge in the rice pudding. Vegetarian options are also available including the Cream Chickpea Curry and the Vegetable Quinoa Biryani.
With a vast selection of carefully curated menu items, Moreish by K's menu can satiate any palate, taking diners on a joyous culinary journey from the comfort of their homes. Sustainable operations are at the core of Moreish by K since it's inception. The cloud kitchen will be the city's first zero-waste one, recycling all its food waste.
"This has been a dream of mine that I've been working on for the last year, so many of my supper club diners have wanted to order my dishes at home so this was only a natural evolution. I want my diners to feel that they've stepped into my supper club and travel through a rich explosion of flavors of my diverse background where they go away with a feeling of joy, warmth and comfort," said Kunwal Safdar, Head Chef and Creator of Moreish by K.
Moreish by K is now open to orders everyday from 12 pm to 10 pm via the Deliveroo app and website. We are so going to order in from here! How about you!