Under 140 Characters
Meet Nick from Canada and Chef Alexis from France! They both found their true calling in India and converted this quaint cottage into a gorgeous French Restaurant, Slink & Bardot.
What Is It?
Mumbai gets a much-needed French themed restaurant ideal for cute meets and first dates. Slink & Bardot replaces Café Nemo in Worli. A partnership with Riyaaz Amlani, CEO of Impresario Entertainment (Socials) did help Nick & Alexis set up their passion project in Mumbai.
Also read: One More Social Born in Mumbai's Suburbs
The First Look
On the salty shores of Mumbai, Slink & Bardot is a French themed restaurant which is hiding in the sleepy fishing village of Worli. When I say – hiding, I literally mean it. In a rather unassuming location, surrounded by not-so-pleasant environ, I would have never imagined that a green cottage I was seeing right in front of my eyes could be one of Mumbai's most plush restaurants.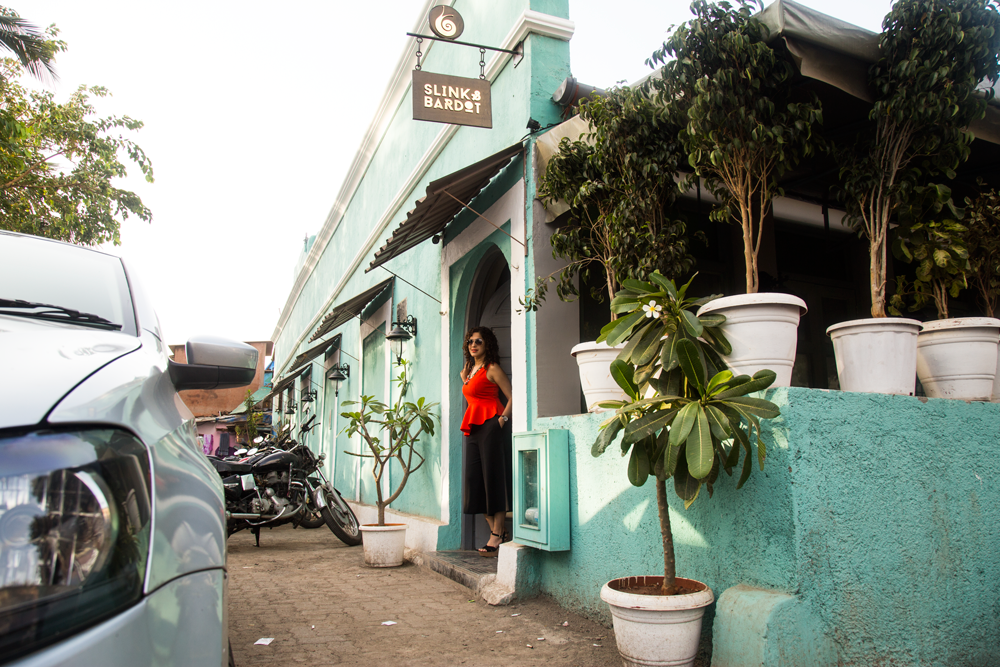 A small board on the outside confirmed the same. I still walked in and walked back thrice because it looked like I had entered someone's house. After letting go of three doors that came on my left, I finally entered the last door hoping I don't barge into someone's bedroom. And thankfully not! A barman, English man and a French man welcomed me, putting my stress to rest. Lets welcome the newest and much needed addition to Mumbai's social scene – Slink & Bardot. This one is different. Trust me!
Also read: 6 Themed Cafes In Mumbai You Must Check Out
The Vibe
With its dim lighting and slow music, this is the kind of the place, which may work its magic if you want to impress someone – be it your romantic interest or a business partner. The dim lighting and slow music may make you believe that's its only for those in love but no, it will do just fine if you wish to giggle around with your friends.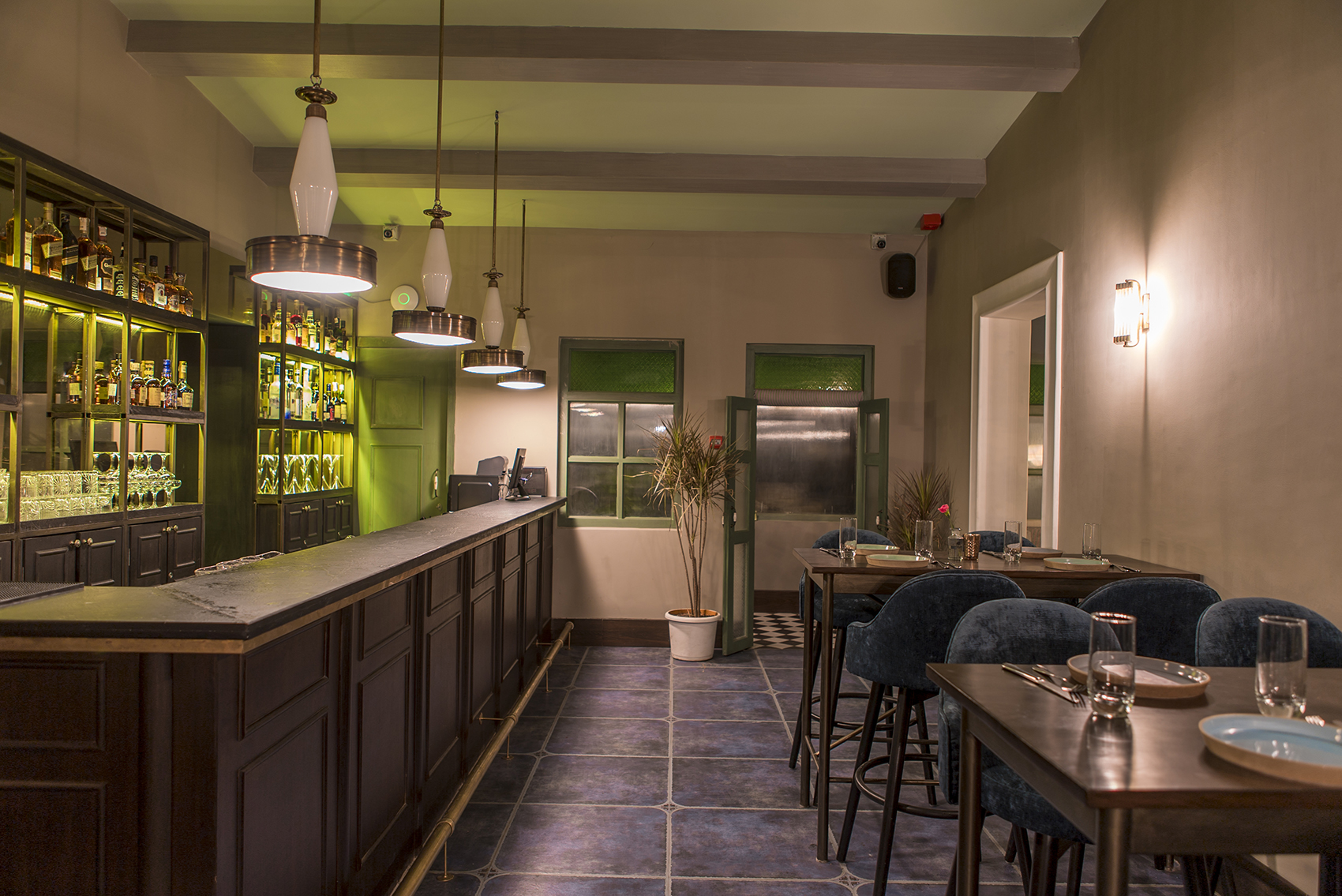 All four rooms of this cottage have a different theme to offer. And by theme, I only mean, the interiors and the lighting. The food served is the same in all rooms.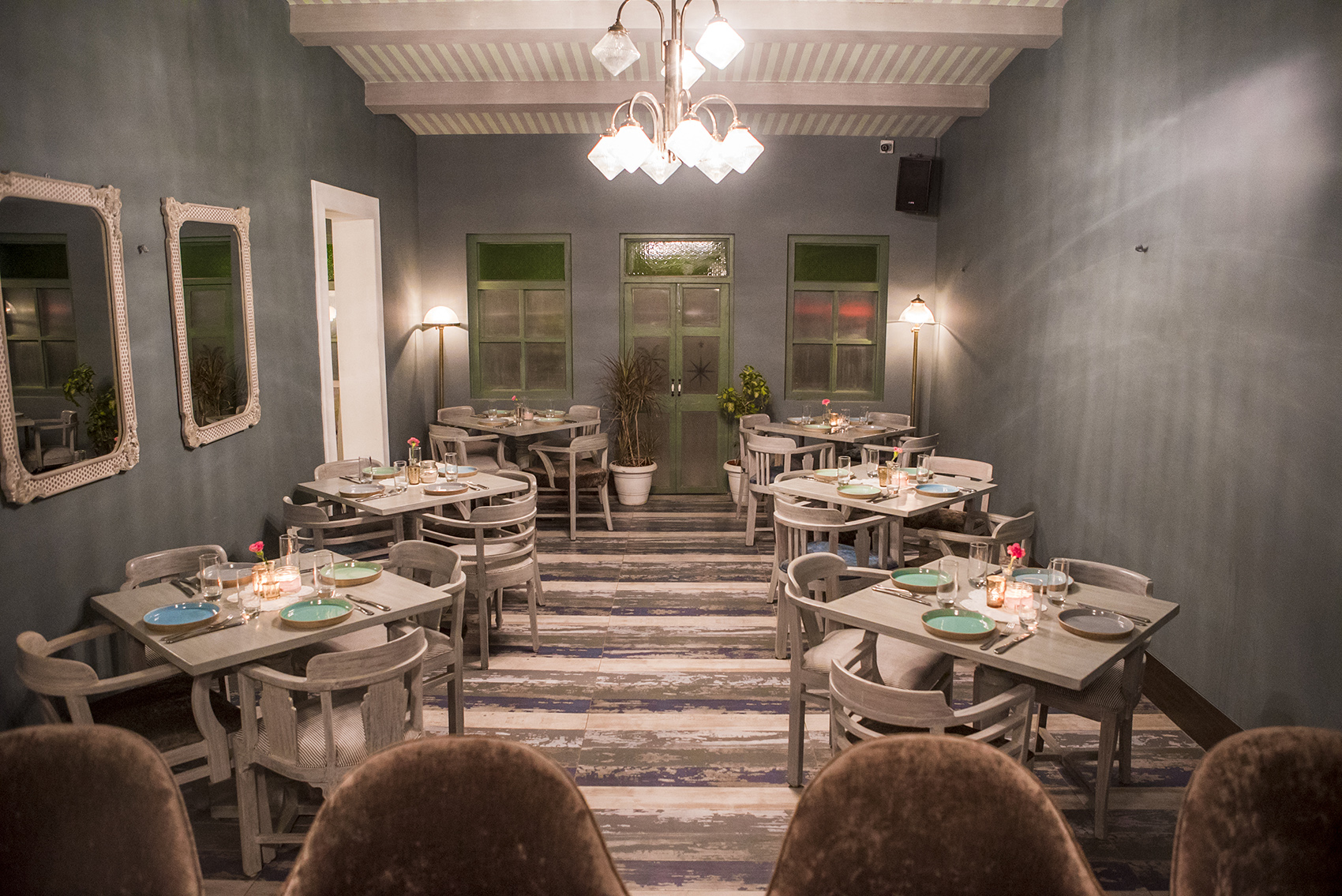 I liked the last room the best as it has beautiful floral wall paintings – floor to ceiling. I wouldn't call it a dancing place exactly but if you choose to book any of the rooms for yourself, you can even play dark room here! As long as you don't bother other guests.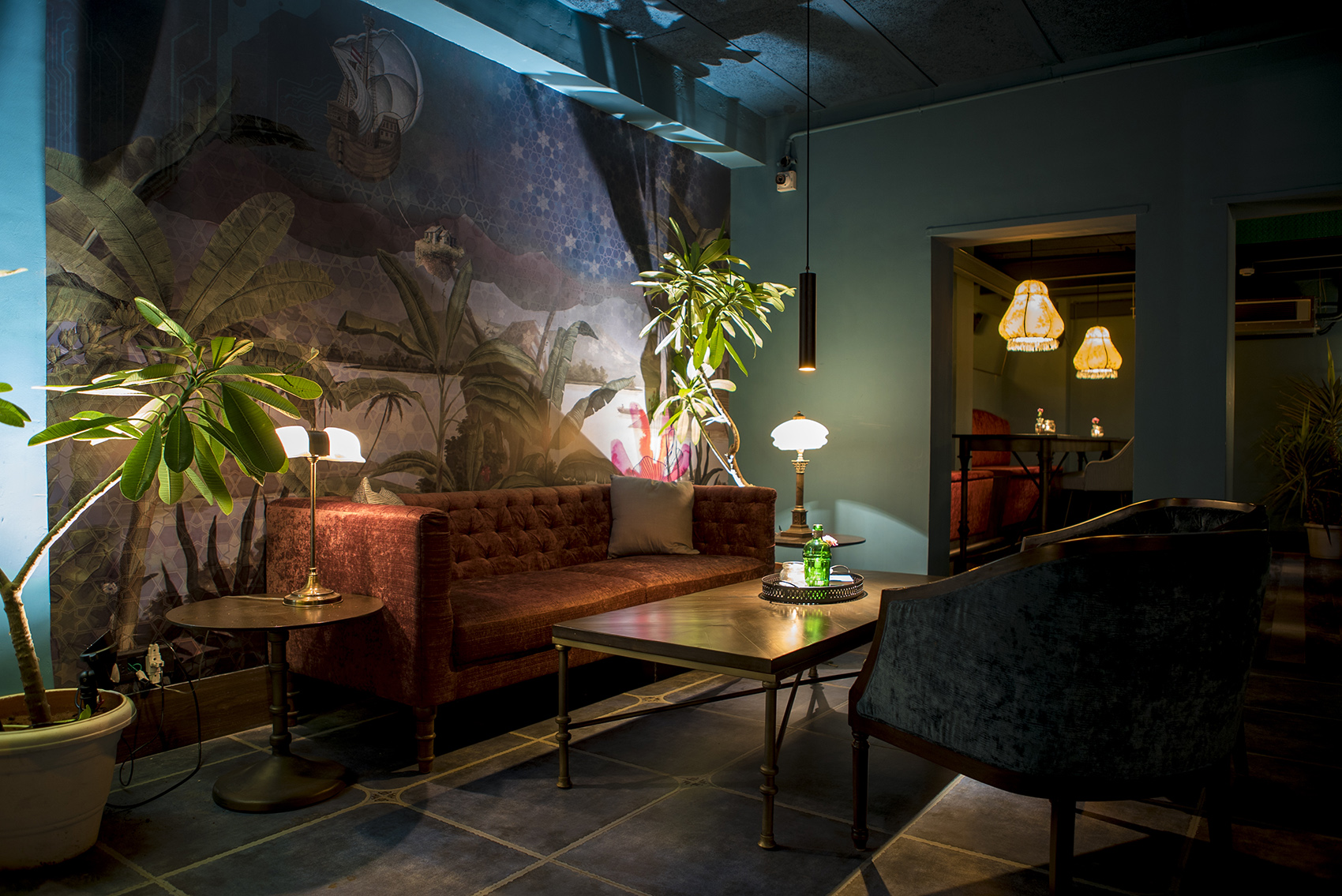 Also read: Dog-Friendly Cafés in Delhi NCR For Your Furry Friends
The Food & Drinks
Well, Mumbai seriously needed a French Restaurant. Other than Suzette or perhaps, Le Cirque Signature, both of which only have a few French dishes on their menu, there is a serious dearth of Only-French restaurants in Mumbai. And so we are glad that Nick Harrison and Chef Alexis who have worked together at a Delhi based French restaurant bring their expertise to Mumbai.
Chef Alexis recommends that you must have their 36-Hour Belgian Pork Belly (INR 340), Tomato & Mozzarella Tart (INR 280) and Steak Tartare (INR 310). We also like their interesting drinks menu. And Nick has a special recommendation for you. Go for Sitting in an English Garden Waiting for the Sun (INR 650) and Smoked Hazelnut Manhattan (INR 650).
Also read: 5 Delicious Greek Foods That You Have To Try In Mumbai
The Verdict
The restaurant's insides are very different from its surroundings. Like we mentioned earlier, it is ideal for cute meets, first dates and even better for foreign-wala guests.
Where: Slink and Bardot, Thadani House, next to Indian Coast Guard, Worli
Timings: 6 pm onwards
Meal for two with a round of drinks: INR 3500 (approximately)
Contact: 022 6002 8555
LIKE Curly Tales on Facebook | Instagram | Twitter
You can subscribe to our newsletters