A road trip through the Western Ghats during monsoons is a mesmerizing sight to witness. The lush green mountains of the Sahyadri range offer a picturesque view. Mumbai is located at a distance of 147 km away from Pune. There are a lot of roadside eateries or Dhabas located on the way serving scrumptious dishes to the travellers. If you are planning a road trip with your pals from Mumbai to Pune, here are 5 places to eat on the highway.
1. Babbi Daa Punjabi Dhaba
This is one of the budget-friendly Dhaba located on the old Mumbai-Pune highway. The quality of the food is world-class. They serve delicious dishes like Punjabi Kaju Curry, Kolhapuri Mix-Veg, Butter Dal Fry, and Paneer Masala.
Also read: Delhi To Rishikesh Road Trip: Best Highway Dhabas To Try
2. Thanda Mamla
Thanda Mamla is a vegetarian Dhaba located in the Indrapuri colony, Talegaon. They serve delicious North Indian, Chinese, and Maharashtrian cuisines. Devour their scrumptious Thaali that consists of 2 Sabzi, 3 Roti, Dal Fry, Rice, Soup, Papad, Salad, and Ice Cream.
3. The Kinara Village Dhaba
The Kinara Village Dhaba is popular for its old, rustic, village-themed ambiance. Their menu lists an array of mouth-watering dishes like veg kasturi masala, paneer tikka masala, and Murg Jafrani Tangdi. This Dhaba is a perfect place to indulge in these tasty dishes with your loved ones.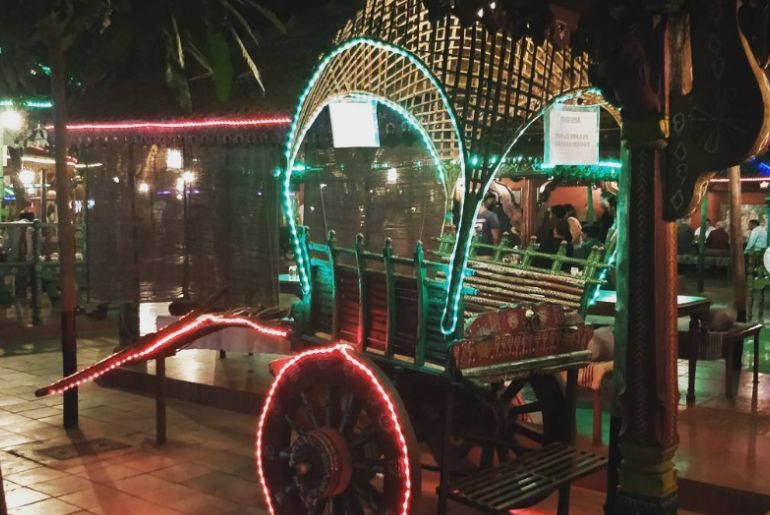 Also read: Delhi To Himachal Road Trip: 5 Best Highway Dhabas To Try!
4. Pranjal Misal & Snacks Centre
Pranjal Misal and snacks centre is famous for its authentic Maharashtrian vegetarian street food. They offer lip-smacking snacks like Misal, Poha, Vada Pav, Bhajiya, Bhel, Vada Sambar, and Pav Bhaji. Their Misal thali is cooked with authentic Maharashtrian spices.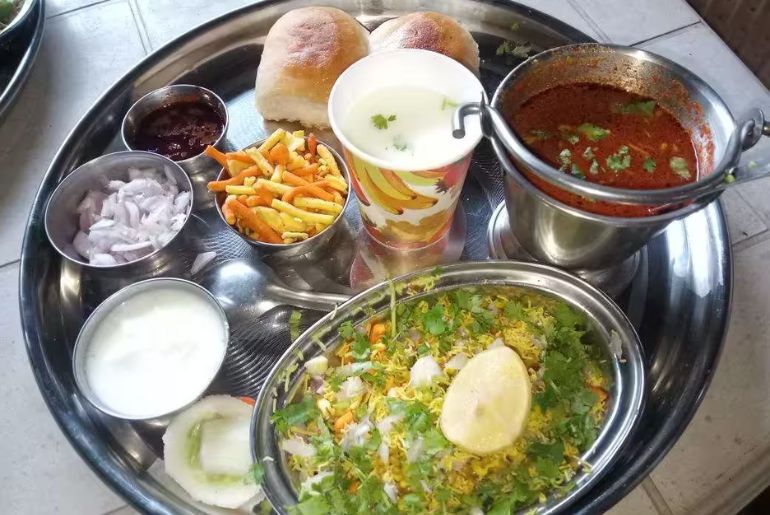 5. Sunny Da Dhaba
Located on the old Mumbai-Pune highway, it is one of the most popular Dhaba serving various delicious snacks.  This place serves iconic Dhaba-style Punjabi and Maharashtrian food. The Dhaba has more than 50 vegetarian and non-vegetarian Dhaba-style dishes. Their menus offer scrumptious dishes like dal Fry, dal palakwali, fish masala, and chicken Kolhapuri.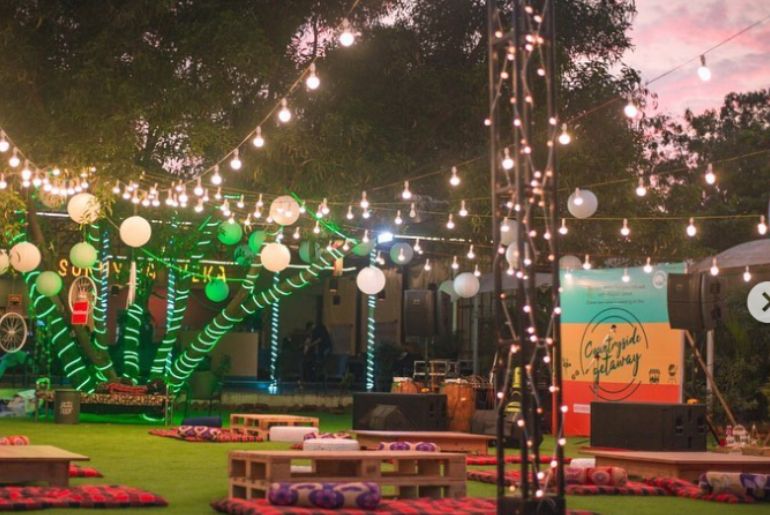 Stop by these Dhabas on your next road trip from Mumbai to Pune.
Also read: Most Overrated Dhabas To Eat Near Delhi NCR