Under 140 Characters
Chinese food purists will take a toss like sesame seeds on chicken at the Chinese Thali at Ohannas, Andheri West.
What Is It?
Get ready to get adventurous with sweet and sour sauce, Ohanna's in Andheri is serving Mumbai's first ever Chinese Thali! Forget bowls, chopsticks and green tea, the food comes in a thali with 'katoris' full of Chinese 'koottan'. A novel idea of serving the assorted accompaniments with the staple rice or noodles. The menu is fixed with a wide range of choices within the two food combos. The Veg Thali at ₹799 will allow you the choice of Veg Manchurian, Honey Chilli Potatoes, Kung Pao Paneer, Paneer Black Pepper, Crispy Veg along with all with the rice-noodle combination. The same goes for the chicken combo at ₹999 with a variety of Chicken Appetisers like Chicken Lollipop, Crispy Chicken, Chicken in Hunan Sauce, Butter garlic Chicken along with rice & noodles.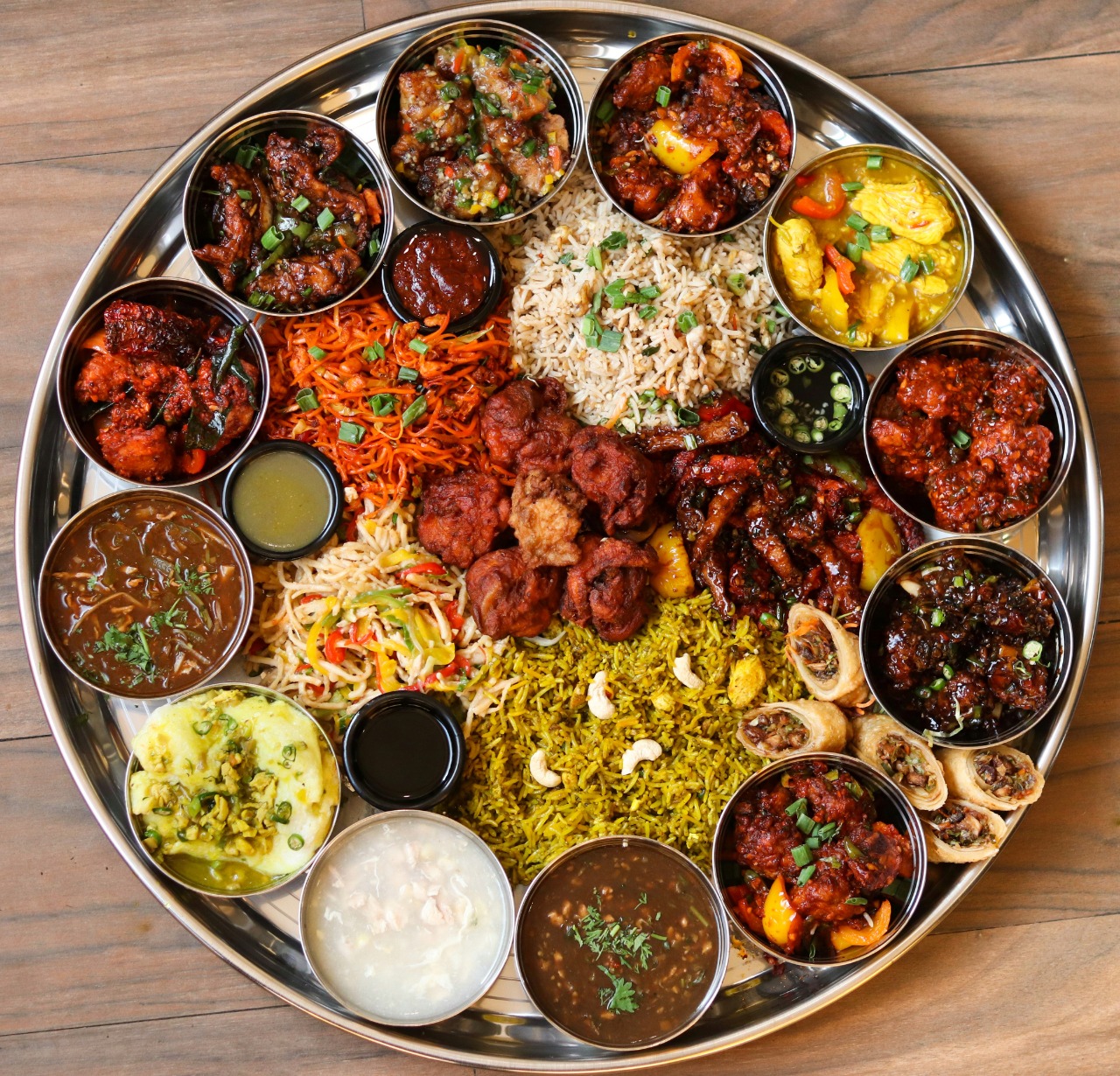 Deets
Address: Ohanna's, C-6, Green Park Society, Opposite MCGM Park Gate, Best Colony Road, 7 Bungalows, Andheri West, Mumbai
Phone: +91 8104711797 / +91 9136186411